Inbox: Will White Sox miss having Viciedo on team?
Beat reporter Scott Merkin answers fans' questions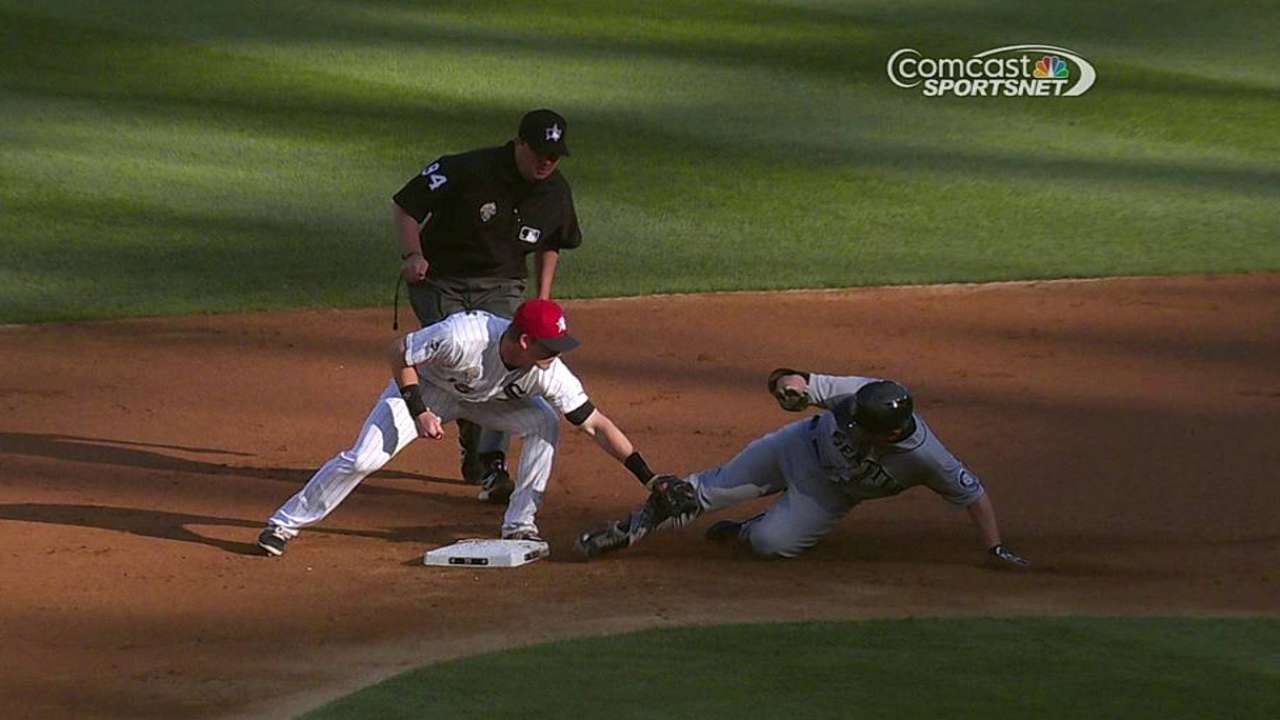 CHICAGO -- White Sox pitchers and catchers report to Camelback Ranch exactly two weeks from today. I'll be there a few days prior to begin full coverage for MLB.com, although I'm flying to Arizona, unlike Paul Konerko's clubhouse locker, which is traveling by truck. That's a great gesture from the White Sox to their retired captain.
Between Moises Sierra and Dayan Viciedo, the White Sox have lost two of the best outfield arms in baseball. How do you think this will affect them? Do they have anyone with similar talent on the roster?
-- Stan, Elmhurst, Ill.
As general manager Rick Hahn said when the White Sox designated Viciedo for assignment, it would not surprise the team if Viciedo went on to have a successful career elsewhere. There just wasn't a fit for Viciedo, with or without his power bat and strong arm. The chances dwindled when Adam LaRoche joined the team and all but evaporated when Melky Cabrera and Emilio Bonifacio came aboard.
One thing that was pointed out to me by a couple of well-respected veterans on the White Sox is that Viciedo didn't come to the Majors with as much previous experience as fellow Cuban players Alexei Ramirez or Jose Abreu. Granted, Viciedo had three full years in the Minors and has compiled 1,798 career big league plate appearances, but success still could be there for him at just 25 years old. The White Sox have an extremely balanced roster entering Spring Training, even without these strong arms.
Submit a question for the Inbox.
I'm really excited about the moves the White Sox made this offseason. Do you see them making any more moves to further improve the club?
-- Steve, Holden, Mass.
Yes, but not before White Sox pitchers and catchers report on Feb. 20. This is a fluid process for Hahn and executive vice president Ken Williams, and if they see a way to improve during Spring Training, a move made then would not surprise me. As I mentioned in last week's Inbox, they should have resources for significant moves to benefit a contending team approaching the non-waiver Trade Deadline as well.
Are any of the outfield prospects likely to play for the White Sox in the near future?
-- Dean, Round Lake, Ill.
Trayce Thompson probably stands the closest to the Majors, potentially in the mix for the final position-player spot for 2015. Courtney Hawkins, who is the White Sox No. 5 prospect per MLBPipeline.com, still has the most overall upside. With Cabrera locked down for three years next to Adam Eaton and Avisail Garcia, there's no need to rush prospects.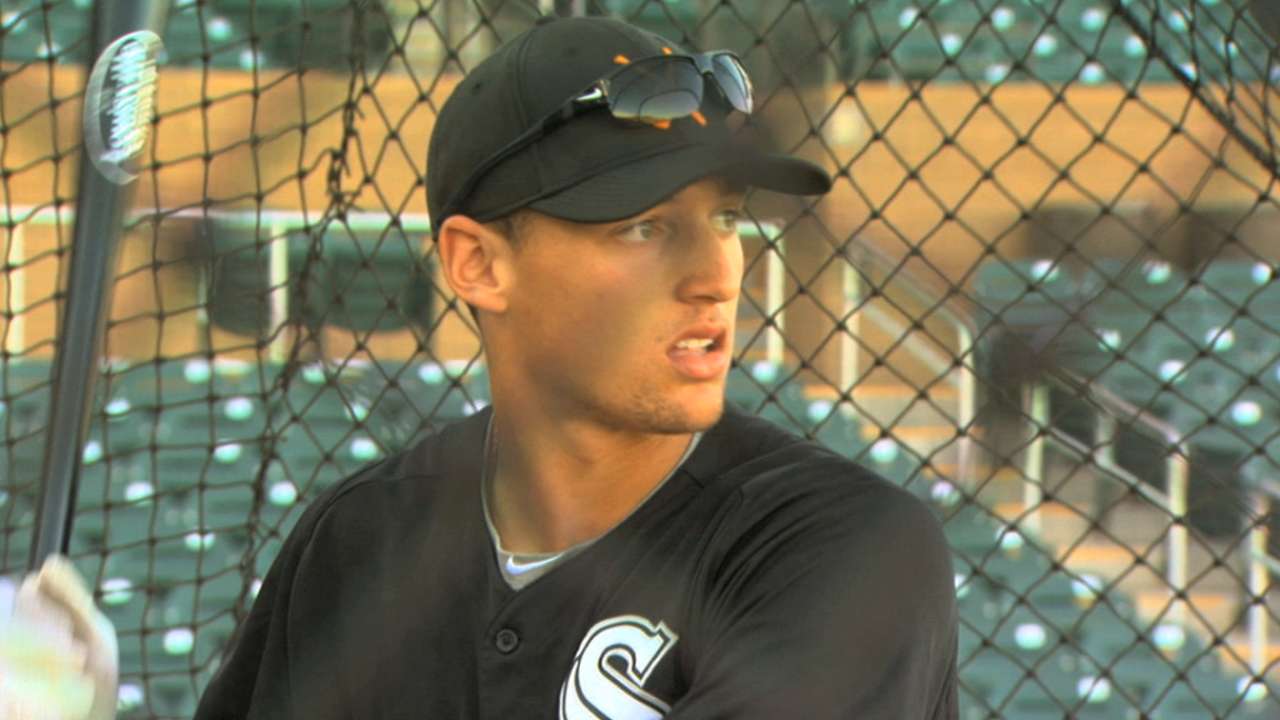 What do you think about the possibility of Jesse Crain and Nate Jones moving into the bullpen in June or July? People seem to have forgotten about these two guys.
-- Tom, Matteson, Ill.
Crain and Jones, who have pretty darn solid resumes when healthy, could serve as midseason additions without giving up anyone. The same could be said for top prospect Carlos Rodon, if he doesn't break camp with the team. Nobody has really forgotten about Crain and Jones -- they are just working their way back.
In a recent interview, Micah Johnson showed me impressive intellect and maturity. Do the White Sox believe his defense is Major League-ready?
-- Jenny, La Crosse, Wisc.
Johnson felt his entire game was hampered by his injuries last year, but at SoxFest, he pointed to consistent mental focus in the field as a way to improve defensively. Johnson practiced yoga this offseason to help his flexibility, and he's already in Arizona to begin his work.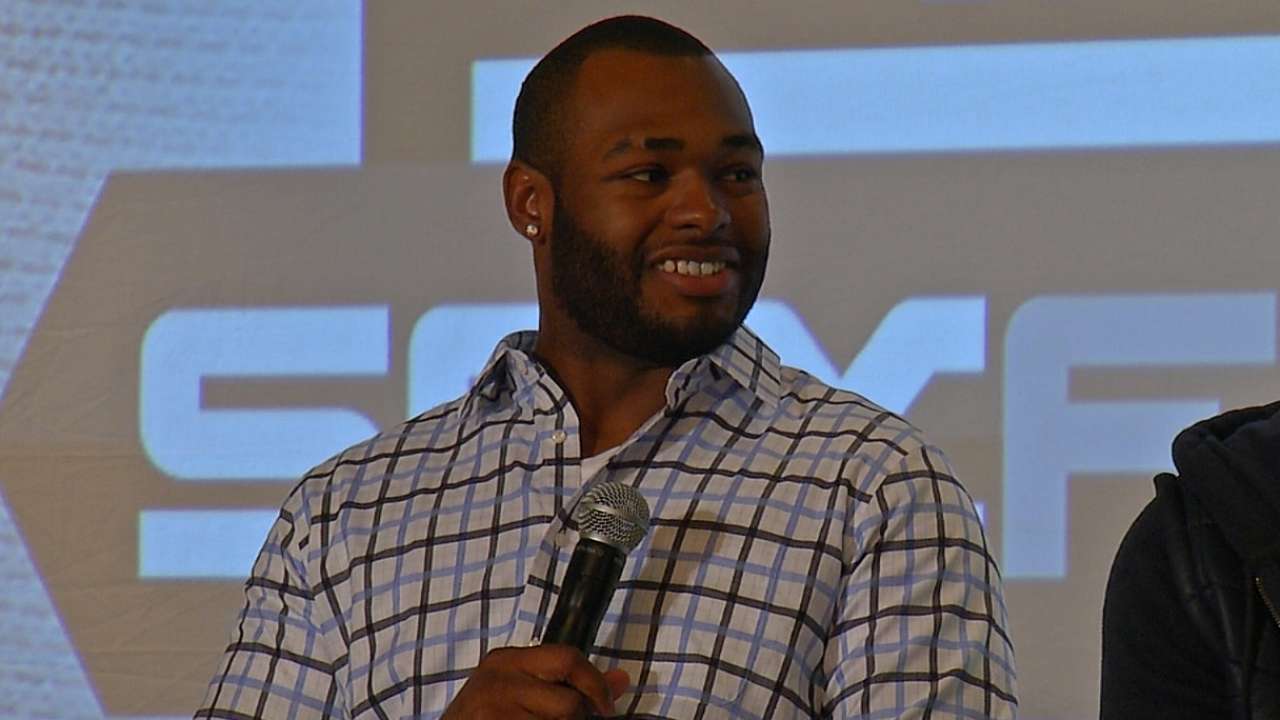 Scott Merkin is a reporter for MLB.com. Read his blog, Merk's Works, and follow him on Twitter @scottmerkin. This story was not subject to the approval of Major League Baseball or its clubs.