MLB.com Columnist
Jonathan Mayo
Pipeline Inbox: Why is Buxton ranked ahead of Bryant?
Jonathan Mayo responds to fans' questions about baseball's top future stars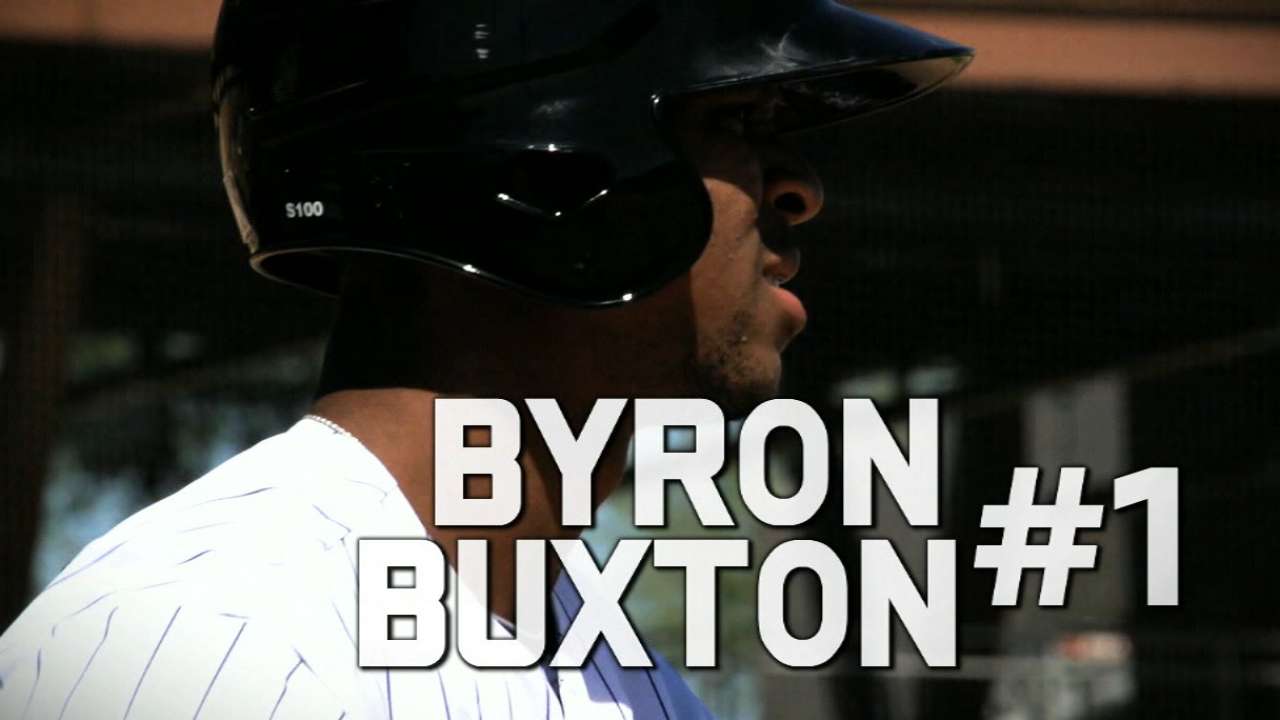 With trucks heading to Spring Training, it's only a matter of time until we start getting to see the prospects we're constantly discussing back in action. There are few things better than ranking the Top 100 Prospects in the game and seeing them go out and live up to their rankings.
People are still talking about the Top 100 list, and who are we to try to put a stop to it? So here's another Pipeline Inbox that is all Top 100-related.
Click here to submit an Inbox question
How is Byron Buxton still ranked ahead of Kris Bryant?
-- Ryan C., Baton Rouge, La.
If you look at the grades, there's not a whole lot separating Buxton from Bryant. Both are overall 70s (as is Carlos Correa). And believe us, we love Bryant and think he's going to be a star. But as Jim Callis wrote in his story about the best tools in the Top 100, while performance is important, so are tools. And despite the injuries, there is no prospect with the all-around tools Buxton has. His 60 power is his lowest tool. Everything else is a 70 or 80. As good as Bryant is, his grades don't match up.
If Buxton had a recurring injury, something that made you worry about a chronic issue, that might be different. But they've been unrelated, almost fluke-ish. I fully expect Buxton to go out in 2015 and show that what he did in 2013 is who he really is.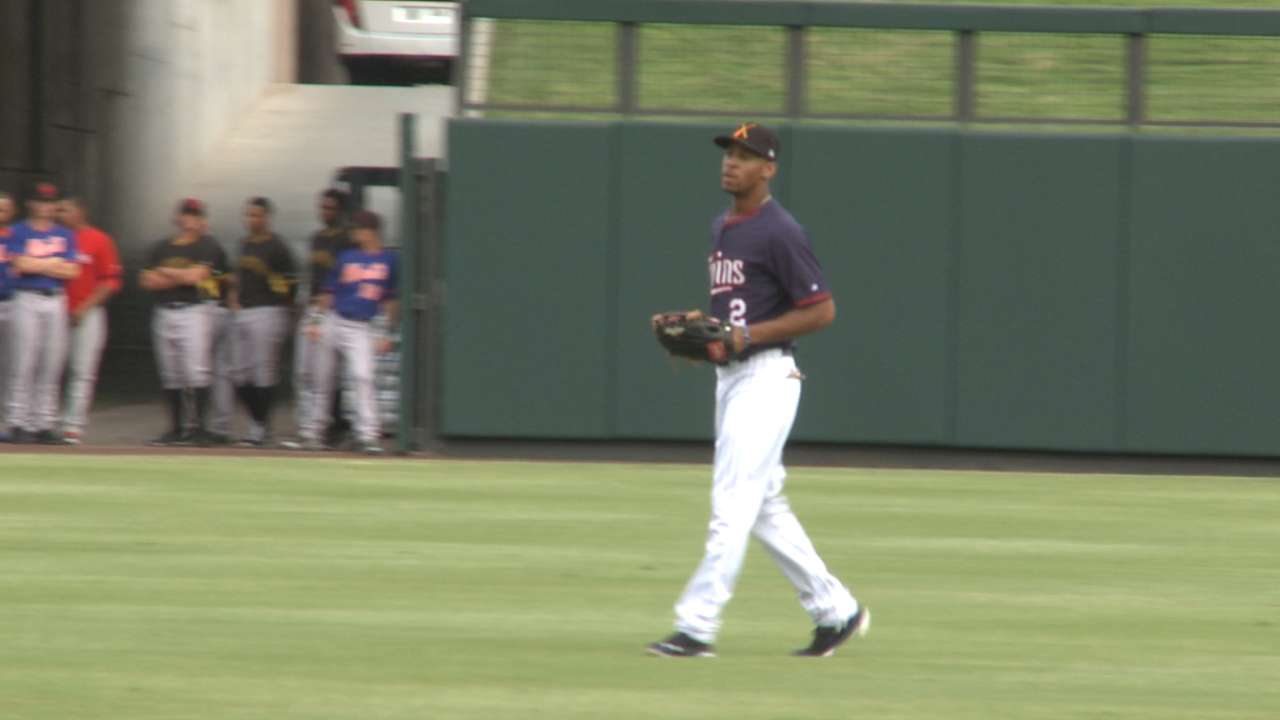 Who is No. 101?
-- Rob Y., Virginia Beach, Va.
We haven't officially ranked beyond the Top 100 list, but if you've been reading our Pipeline Perspectives, we've given some clues about who we think could be No. 101. Both Jim and I picked our favorite hitter not on the Top 100 (I went with Braves third baseman Rio Ruiz ; Jim selected Rockies third-base prospect Ryan McMahon). We also picked our favorite non-Top 100 pitcher (Jim: Alex Reyes; me: Marco Gonzales . Both Cardinals prospects).
Any of those four would be worthwhile candidates, as would Blue Jays catcher Max Pentecost on the hitting side and Astros hurler Michael Feliz, both of whom were in the conversation to make the Top 100. But since I'm the one writing Inbox today, I get to pick, and I'll stick with my pitching choice: Gonzales. He may not have the highest ceiling in the group, but the chances of him reaching his potential and being a starter in the big leagues are as good, if not better, than any of the non-top 100 arms.
How close was Michael Lorenzen to being in the Top 100?
-- Will R., Chattanooga, Tenn.
Lorenzen never really came up in the conversation, though I like him quite a bit. I will say that he likely will come in right behind the two Reds on the Top 100 -- Robert Stephenson and Jesse Winker -- on the club's Top 30 when we release that in March. Lorenzen certainly had a solid first full season, especially considering he was starting for the first time and did it in Double-A. That said, he'll need to keep improving his changeup and his command, and maybe miss a few more bats, before being considered a Top 100-type prospect. Even if he's not, Lorenzen still has the chance to be a viable starting pitching option for the Reds soon. And they know he has the stuff to pitch at the back end of a bullpen if that doesn't work out.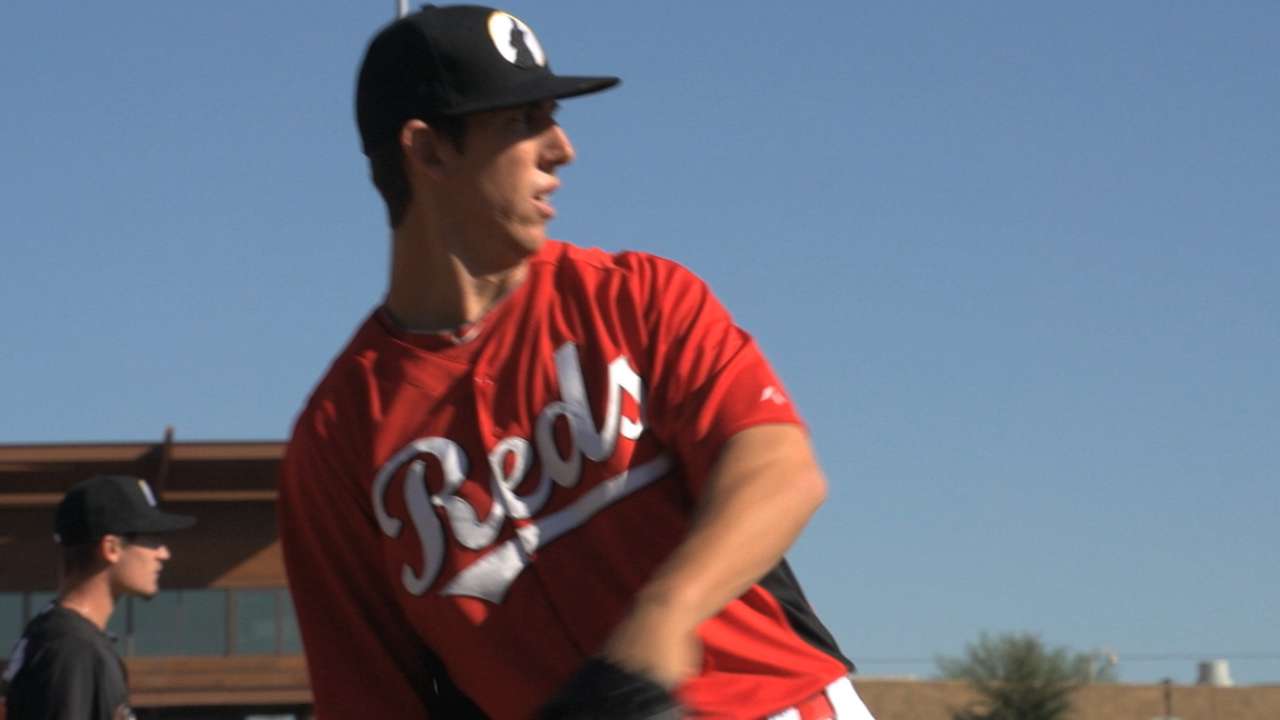 Are there any other Brewers prospects that came close? Any you see jumping on in the future?
-- Derek H, Sheboygan, Wis.
Orlando Arcia is the lone Brewers representative on the Top 100, making his debut at No. 88. He's a dynamic shortstop who I could see shooting up the list as his pro career progresses. The only other player who entered into the conversation at all was outfielder Tyrone Taylor. He has always been intriguing because of his athleticism and raw tools, and he's really started to use them more consistently. The 2014 season, in the Florida State League, was another step forward for Taylor. Now comes the big test. If he performs well in Double-A, I could see him working his way onto the Top 100.
There could be more Top 100-worthy candidates soon. The Brewers were very aggressive in the 2014 Draft, going after some high-end high school talent. It may take them a little longer, but if things click for Kodi Medeiros, Jake Gatewood and Monte Harrison, all have the raw tools to become high-level prospects as well.
Jonathan Mayo is a reporter for MLBPipeline.com and writes a blog, B3. Follow @JonathanMayoB3. This story was not subject to the approval of Major League Baseball or its clubs.