Double-A Shuckers' 'home' temporarily in Huntsville
Brewers affiliate to play at Joe Davis Stadium until new Biloxi stadium is ready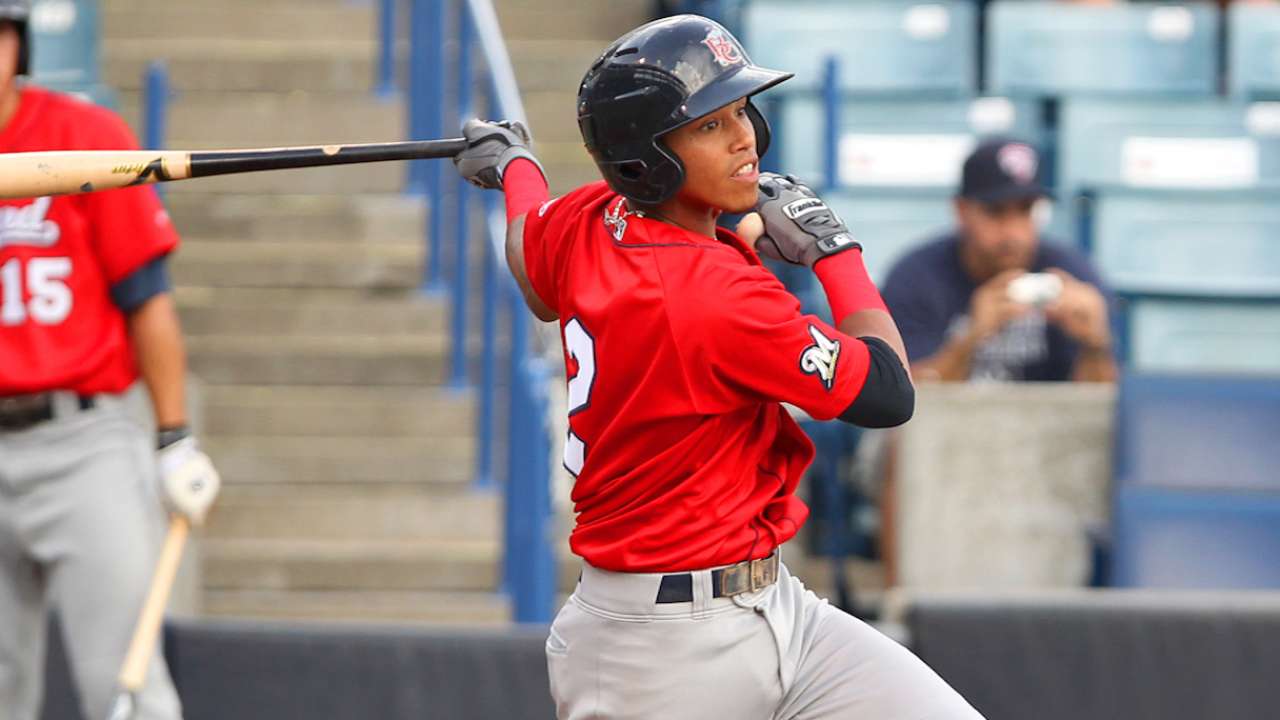 MILWAUKEE -- The Brewers' Double-A affiliate isn't moving just yet, according to a report Thursday in the Huntsville Times.
Though their new stadium is completed in Biloxi, Miss., the newly-dubbed Shuckers reportedly will play at least their first 15 "home" games at Joe Davis Stadium in Huntsville, Ala., where the franchise had called home since 1985, including as a Brewers affiliate since 1999. According to the report, the team's new ballpark will not be ready and certified by Minor League Baseball until June at the earliest.
It will be a dramatic difference for players expected to begin the season with the Double-A club, including Brewers No. 2 prospect Orlando Arcia (he was rated baseball's No. 88 prospect in MLB.com's latest rankings last week). But it will barely show up on the field, where players will wear new "Shuckers" jerseys, or in the box scores, which will refer to the team as "Biloxi."
Shuckers general manager Buck Rogers told the newspaper that more games could be moved to Huntsville if necessary.
Adam McCalvy is a reporter for MLB.com. Read his blog, Brew Beat, and follow him on Twitter at @AdamMcCalvy. This story was not subject to the approval of Major League Baseball or its clubs.