Inbox: Defense to be a focal point for Mets?
Beat reporter Anthony DiComo answers questions from fans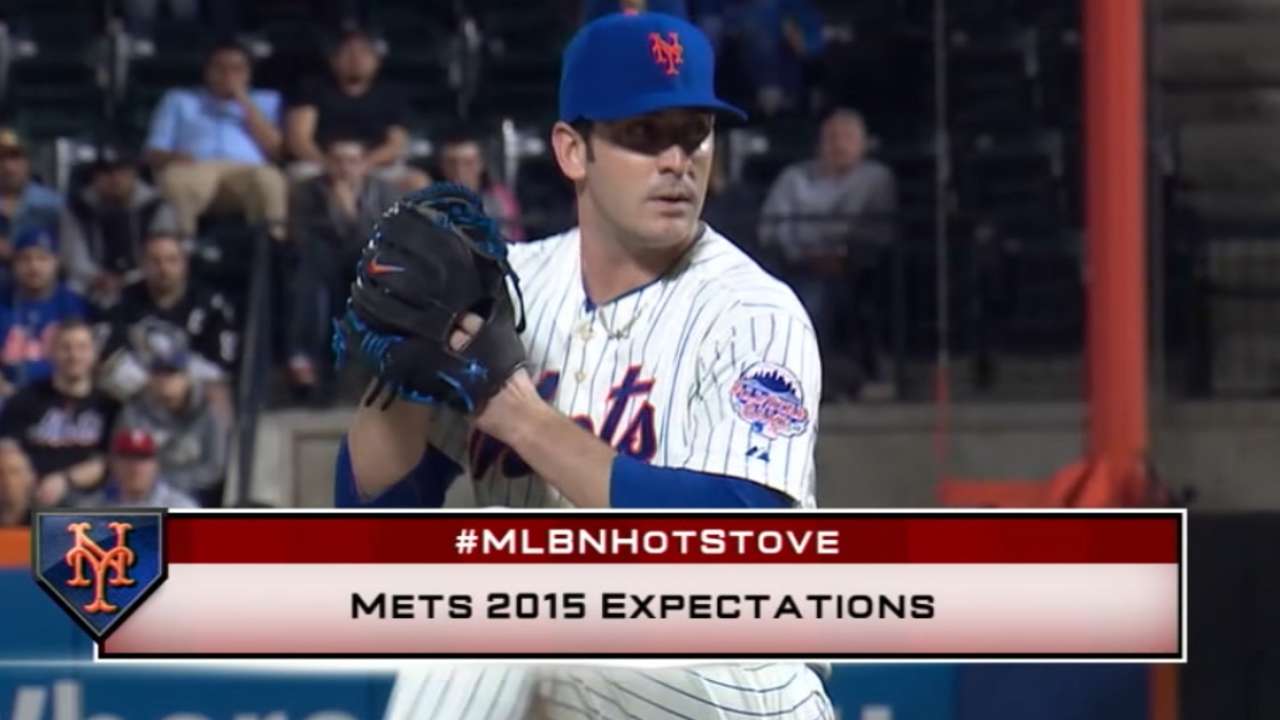 Mets pitchers and catchers will officially report to the team's Spring Training complex in Port St. Lucie, Fla., on Feb. 19. There isn't much business left for the club to accomplish this winter, but there are still plenty of questions on your end. Let's get to them:
Whatever happened to strong up-the-middle defense? Catcher? Shortstop? Second base? Center field should be strong, but we've got to back up great pitching better than that.
-- Ed S., West Palm Beach, Fla.
It's a fair question for a team hoping to win via pitching: Doesn't having a middle infield of Daniel Murphy and Wilmer Flores undermine them?
The short answer is yes. Statistically speaking, those two will probably cost their pitchers some runs over the course of the year. The Mets are accepting that at face value.
Click here to submit an Inbox question
They're justifying it in a few different ways. One, the Mets believe their pitching will be strong enough to overcome any defensive deficiencies up the middle. Two, they know they have a Gold Glove center fielder in Juan Lagares, as you mentioned, and they harbor sincere hopes that Travis d'Arnaud will develop into an above-average defender behind the plate. The Mets believe d'Arnaud's throwing issues last year stemmed largely from his right elbow injury, theoretically making a healthy catcher a much improved one.
The team also believes its staff is enough of a strikeout- and fly-ball-oriented group to withstand some shaky defense up the middle. That may not be completely true; though the Mets don't possess a classic sinkerballer on their roster, Zack Wheeler and Jon Niese, in particular, have proven quite adept at generating ground balls.
Given all those factors, it will be interesting to see how the Mets' up-the-middle defense plays out this summer. If we're still talking about it in June, that's probably not a good sign.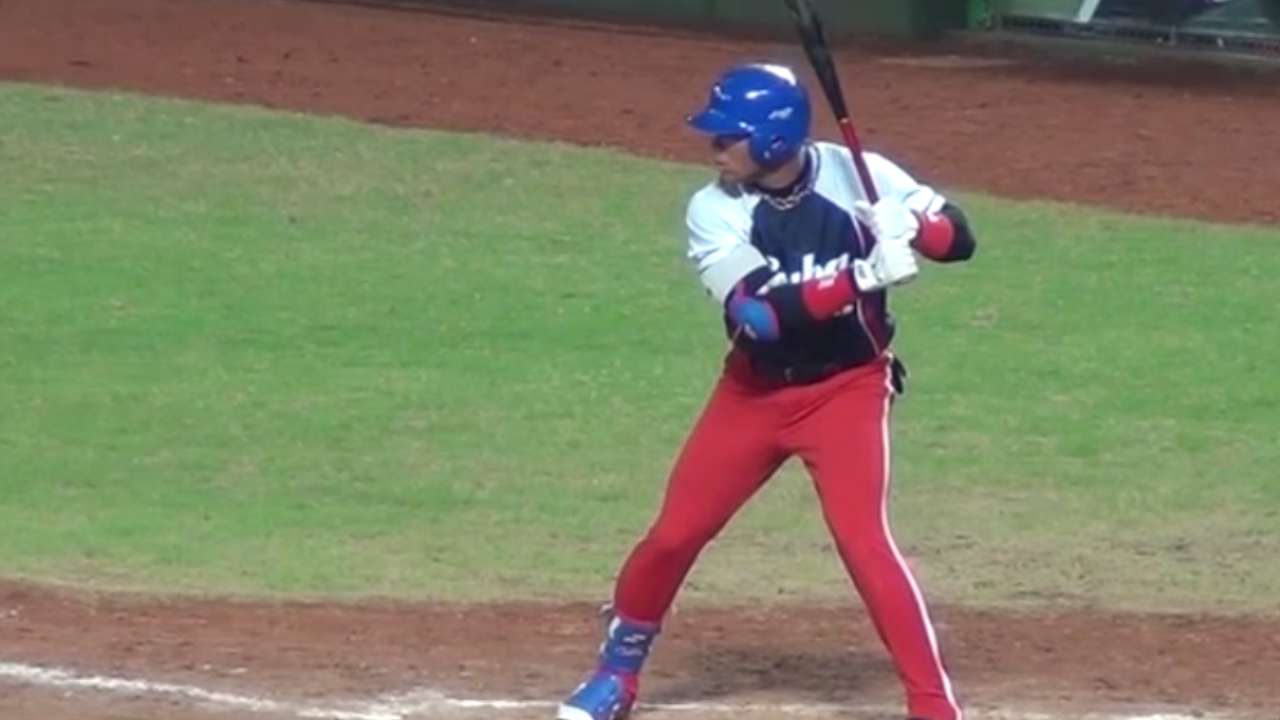 Why does it appear that the Mets are not looking to sign Yoan Moncada? He's a 19-year-old shortstop who's a five-tool player, and he could give the club some excitement that hasn't come out of that position since Jose Reyes left.
-- Brian C., Paterson, N.J.
I addressed this on Twitter last month, but it seems prudent to do so here again. Yes, Moncada would theoretically be a perfect fit for the Mets, giving them a long-term answer at shortstop. Yes, the Mets have gone so far as to scout him. But no, the team does not consider itself a realistic suitor for his services.
Why? Money. It's as simple as that. The Mets are committed to keeping their payroll around $100 million at this juncture, and they aren't looking to tie up huge chunks of their budget in single players. Moncada would likely come cheaper than a typical elite free agent, making him a potential bargain for the team that signs him. But the Mets know there are plenty of other teams out there willing to spend more on Moncada than they are.
There are a million and one arguments why the Mets should begin investing more heavily in their payroll, particularly given how close they seem to playoff contention. But they have proven unwilling to do so, and no one can force them. Until that changes, players such as Moncada will remain unrealistic targets.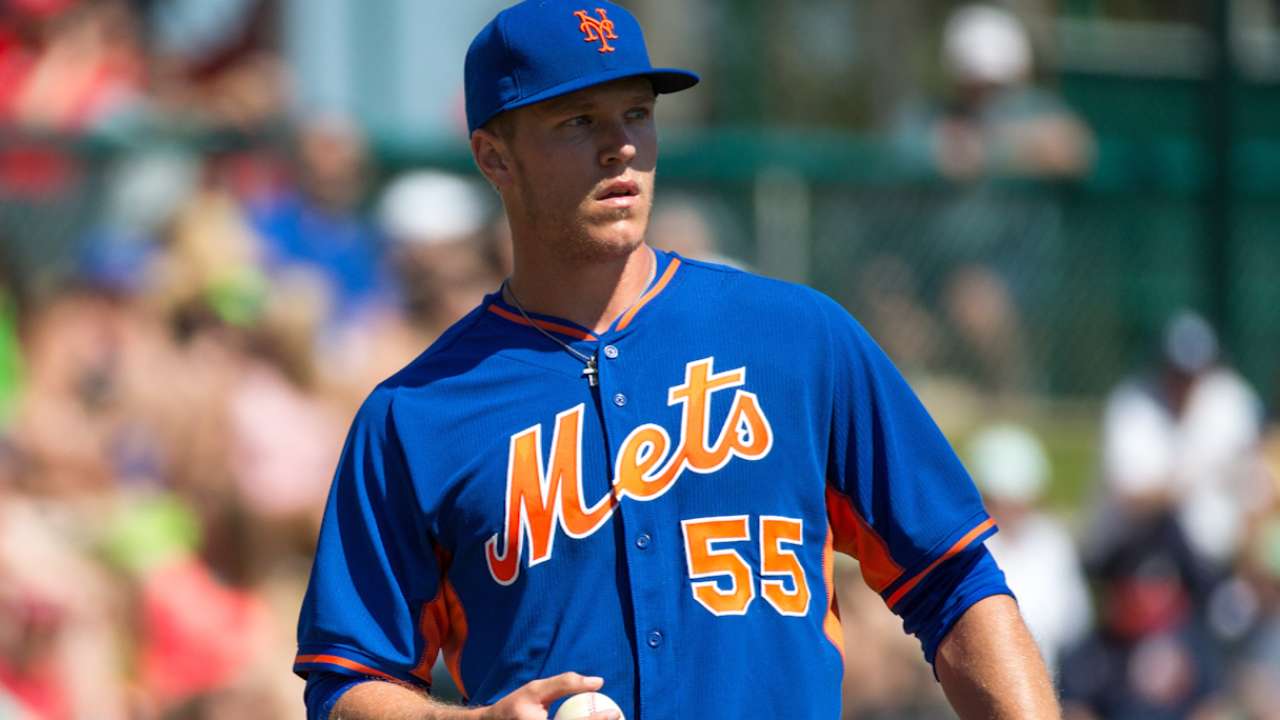 Is there any chance that Noah Syndergaard enters the Major Leagues as a closer? His power-pitching style could make him formidable in the ninth inning of games.
-- Andrew H., Wynantskill, N.Y.
Normally I'd say that's a fine thought, particularly given the Mets' status as fringe contenders. Teams such as the Cardinals and Royals have enjoyed great success bringing their top prospects up as relievers for the stretch run, before converting them back to the rotation.
In the Mets' current situation, however, it doesn't make as much sense. The team is already overloaded with hard-throwing back-end arms, including Jeurys Familia and Vic Black. They don't have a pressing need for another, meaning Syndergaard's innings may be best spent developing as a starter.
If a pitching prospect does impact the Mets in the way that you describe, it might be Steven Matz. As a left-hander, he could offer the bullpen something that Syndergaard couldn't, particularly given how thin the Mets are from that side of the rubber.
The Mets have Brandon Nimmo and Michael Conforto on the way. How is the outfield going to work out with Michael Cuddyer on a two-year deal and Curtis Granderson with three years left on his?
-- Gavriel S., Brooklyn, N.Y.
I wouldn't worry about any of that just yet. At best, Nimmo might fight for a big league job next spring, while Conforto is even further away. If those two are ready at some point in 2016, and Cuddyer and Granderson are both still productive, that's a problem the Mets will readily accept.
Anthony DiComo is a reporter for MLB.com. Follow him on Twitter @AnthonyDicomo. This story was not subject to the approval of Major League Baseball or its clubs.