Davis says Royals bullpen 'probably better' in 2015
Failure not an option for reliever, who used rare setback in 2014 to fuel run of dominance
KANSAS CITY -- There is never much of a concern with Royals reliever Wade Davis getting a big head.
Davis takes every small failure hard. Perhaps too hard.
Last year, for example, Davis had one of the best seasons historically that a reliever has had -- 9-2 record, 1.00 ERA and a 0.847 WHIP in 71 games.
Yet if you ask Davis what he remembers about his individual moments from 2014, he comes back to this: June 25 against the Dodgers, Davis gave up a run and the Royals lost.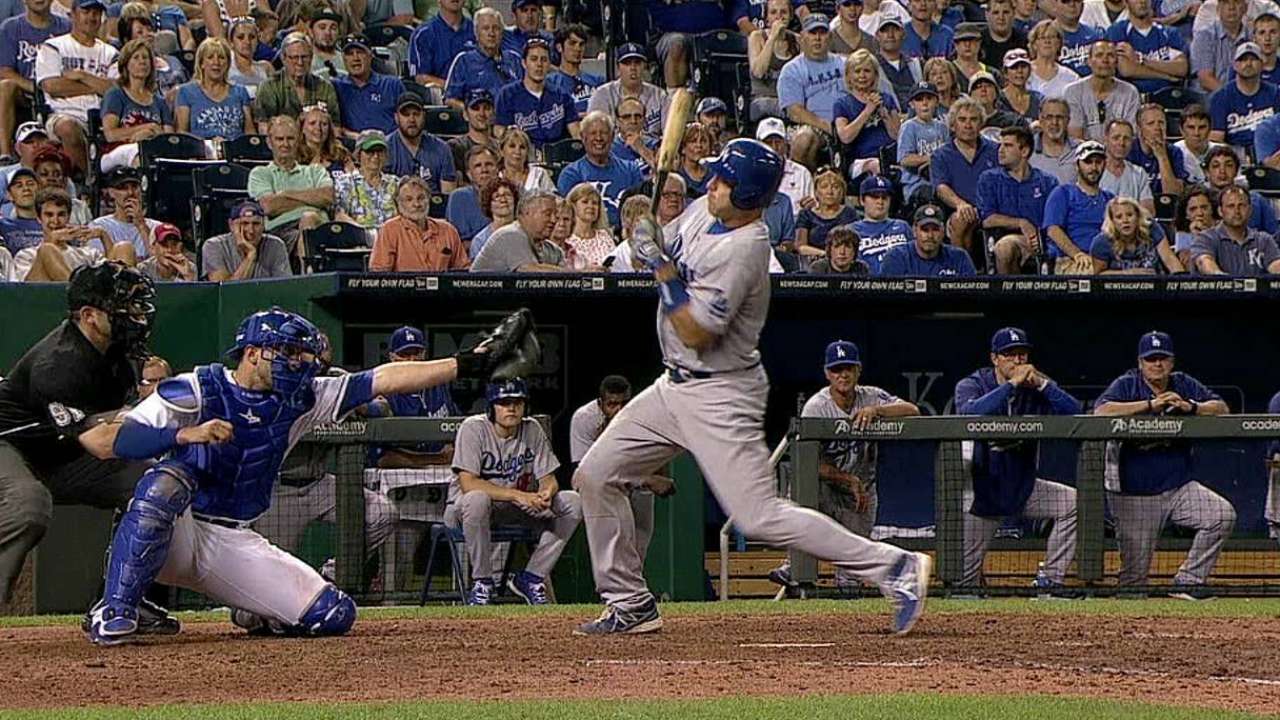 "I talk to my trainer all the time about my bad moments that I had and how I can try to avoid them," he said. "Against the Dodgers, I gave up that run that was the lead run and we lost the game. That was the biggest moment of the year for me at that time.
"That was the last time I wanted to feel that way. I had let the game get away. It was a turning point for me."
Indeed it was. It was months before Davis gave up another run. He went 33 straight games without allowing his next run, a span that covered 31 2/3 innings.
"But I still think about that Dodgers game," he said. "I thought about it today. When you have bad moments, they don't go away. But you work to make sure they don't happen again."
Accepting some imperfection as a reliever has been difficult for Davis, much more so than when he was a starter.
"Oh yeah, as a starter you have to get used to failure every time you pitch, unless you're [Clayton] Kershaw," Davis said. "But the job is different in the bullpen. You can't have much failure there, or you lose."
Davis doesn't expect any letdown this season from a Royals bullpen that was one of the best in baseball last season. And it is a bullpen that will add another important piece -- right-hander Luke Hochevar, who missed all of last season after undergoing Tommy John surgery.
"I think we're probably better," Davis said. "If everyone stays healthy, we'll be better. Maybe not in terms of individual numbers, but as a group, we definitely should be better. We got guys who can throw strikes. We got guys with good stuff. And we got guys who are competitive."
None more so than Davis.
Jeffrey Flanagan is a reporter for MLB.com. Follow him on Twitter at @jflanagankc. This story was not subject to the approval of Major League Baseball or its clubs.