MLB.com Columnist
Jim Duquette
The 5 likeliest landing spots for Shields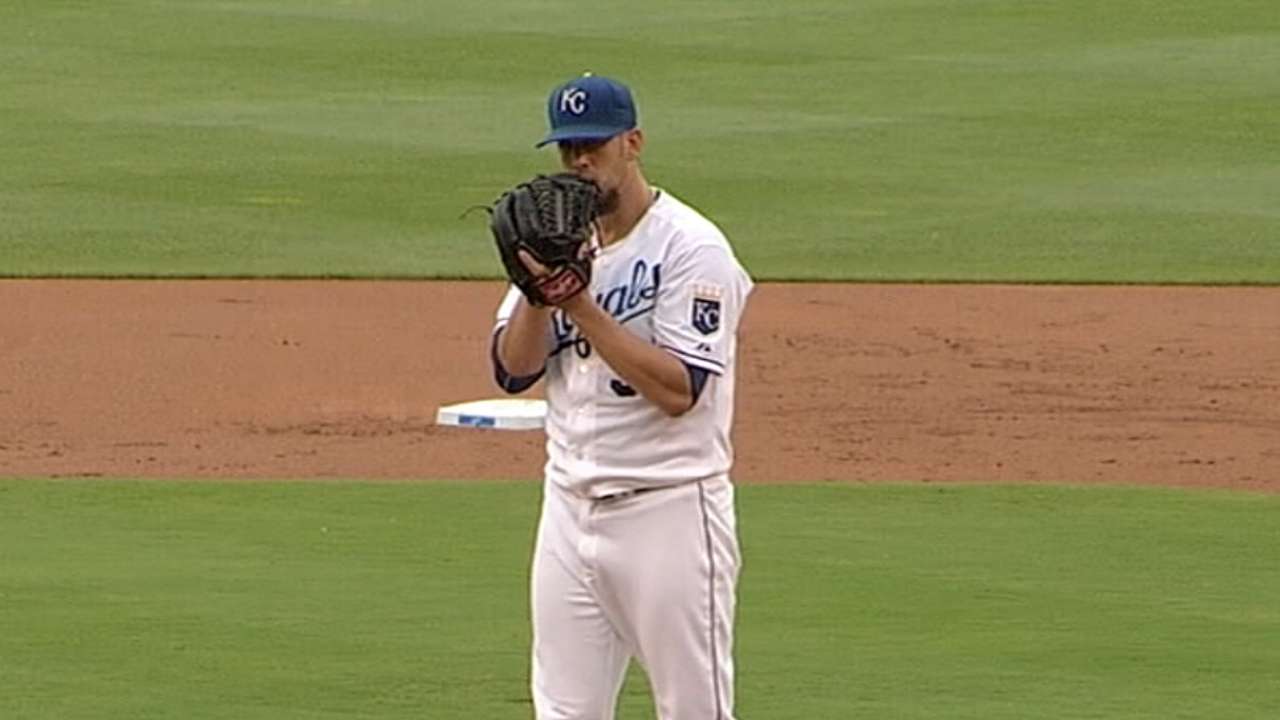 The James Shields saga looks like it will come to a conclusion soon, with one report suggesting that a deal will happen by the end of the week.
There has been a lot of noise regarding who is "in" and who is "out" on Shields, including a report today that the Cubs are "kicking the tires" on the right-hander. Based on my recent conversations with executives and agents, I expect Shields to sign a four-year deal for $70 million or so. With that in mind, here's my updated breakdown of the 33-year-old right-hander's five likeliest destinations, ranked in order of likelihood.
1. Padres
San Diego has been consistently in the mix for Shields' services, and he would help stabilize the front of the Padres' rotation ahead of Andrew Cashner and Tyson Ross. Additionally, it is rumored that he would like to pitch near his home in Southern California, which makes San Diego an obvious fit. While the Padres aren't known for making big free-agent splashes, they did receive $32 million from the Dodgers in the Matt Kemp deal, so they could use that money to help pay a big chunk of the first two years of Shields' contract.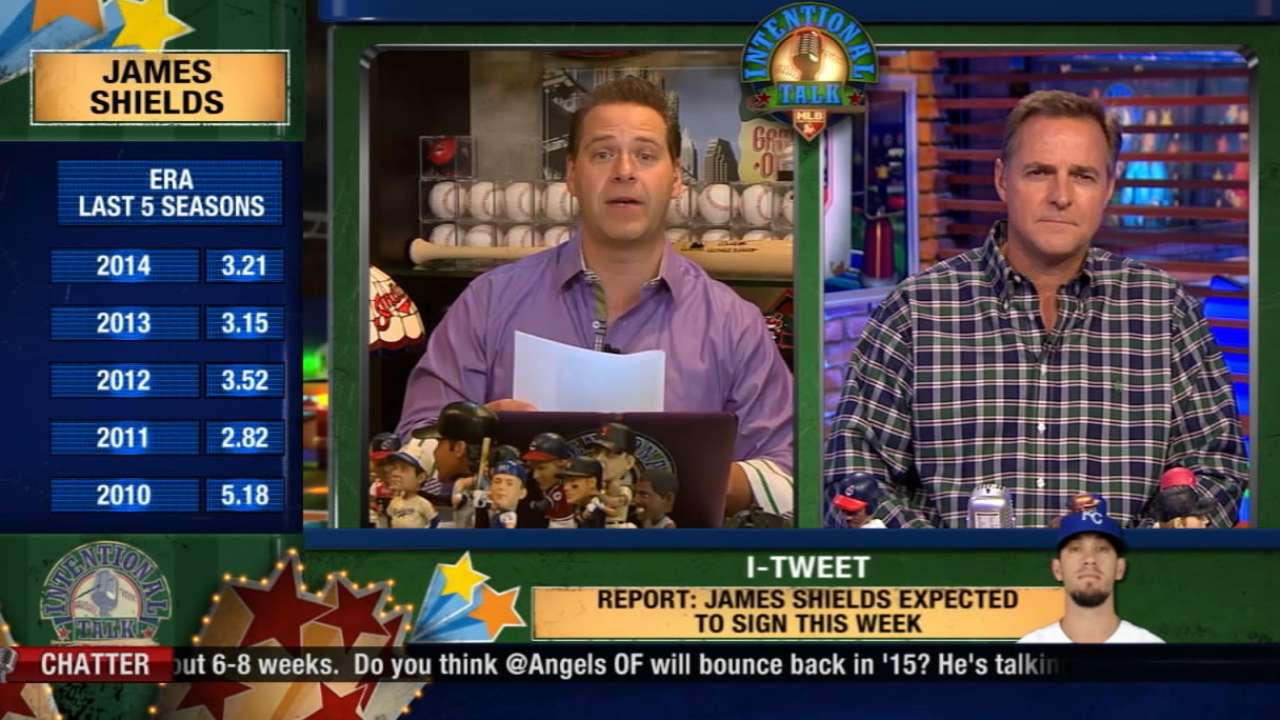 2. Marlins
I keep hearing that Miami is very interested in Shields, and MLB.com's Joe Frisaro is reporting the same. Marlins GM Dan Jennings was with Tampa Bay's front office when the Rays drafted Shields, and most insiders agree that if the Marlins pull it off, it will be because of that bond and ownership's desire to extend their payroll for a top starter while Jose Fernandez recovers from Tommy John surgery.
3. D-backs
Arizona expressed interest in Shields earlier in the offseason and then backed away because of his financial demands. But as time has gone on, the market for Shields has become more palatable, and the D-backs' front office understands that Shields' value is not solely based on his ability on the mound, but also his impact on their young pitching staff.
The question for Arizona is whether it is willing to jump back into the free-agent-pitching market one year after signing Bronson Arroyo and then seeing him miss the season due to Tommy John surgery. Like Shields, a big part of Arroyo's selling point was his durability, but that didn't work out well for the Snakes.
4. Brewers
You wouldn't have expected Milwaukee to make a move like this after trading Yovani Gallardo to the Rangers, but this savvy front office, led by GM Doug Melvin and owner Mark Attanasio, has a history of pulling off surprising deals and a willingness to stretch their payroll late into the winter, like they did with Kyle Lohse in March 2013 and Matt Garza a year ago. That said, the Brewers are still a long shot because of starter Jimmy Nelson's development last year.
5. Athletics
This is my true sleeper team on Shields. GM Billy Beane can sense a bargain, and it would be right up his alley to pounce on the righty. The A's would also fit the criteria Shields wants, which is pitching for a winning team close to his home.
Signing Shields would buy the A's time until Jarrod Parker returns from Tommy John surgery, which should happen by the All-Star break. Of course, a deal for Shields would also be the biggest signing in their history, which is why I have my doubts considering his age.
Jim Duquette is an analyst for MLB.com. This story was not subject to the approval of Major League Baseball or its clubs.