Braves head to camp with rotation questions
Atlanta spent offseason adding candidates to starting pitching ranks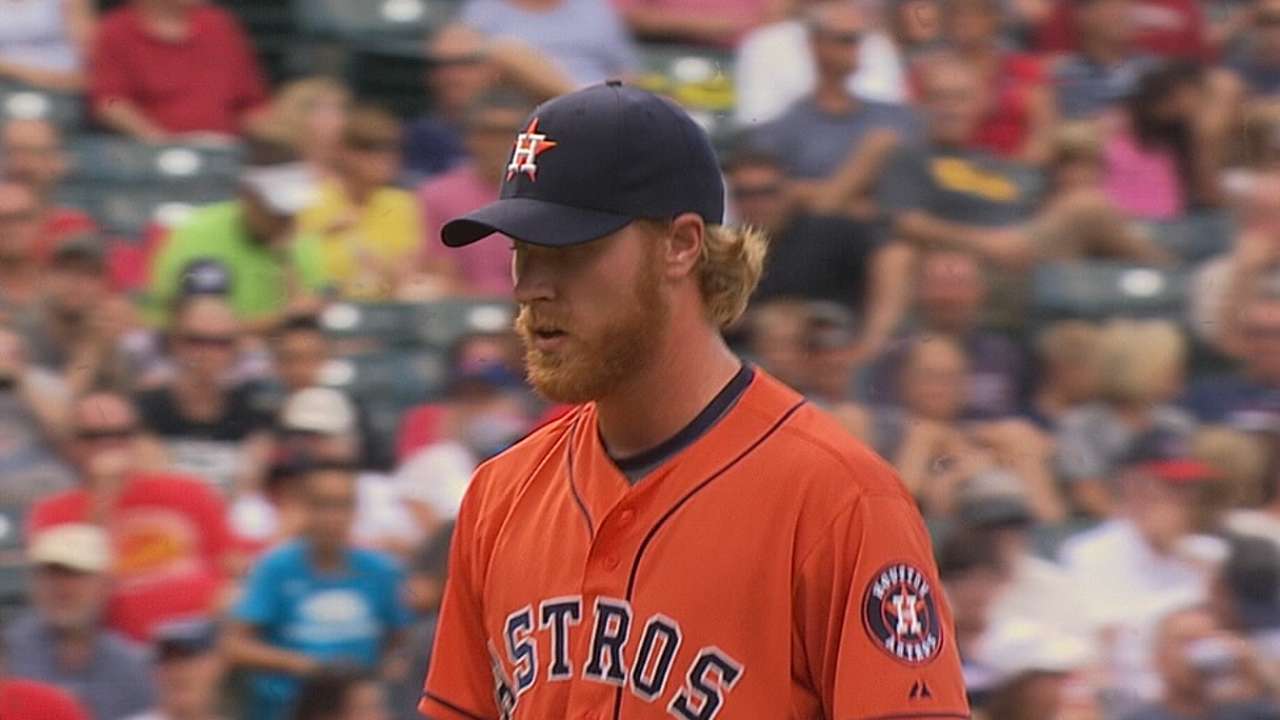 ATLANTA -- Given that they essentially entered this offseason with just three Major League-ready starting pitchers in their entire organization, the Braves are comfortable with the fact that they will be challenged to find Spring Training innings for all of the rotation hopefuls they will bring to camp later this month.
When the Braves began their roster reconstruction process in October, they counted Julio Teheran, Alex Wood and Mike Minor as the only organization members they could reliably place in their rotation to begin the upcoming season. At the same time, they had to account for the fact that Minor had battled left shoulder discomfort the previous six months and had been scratched from what would have been his final start.
Minor said he has been pain-free since beginning his normal preseason throwing program a few weeks ago. But given that the shoulder proved to be a lingering problem all of last year, Atlanta cannot responsibly assume Minor will be in the club's rotation to start the year until he shows he can pitch on a regular basis during Spring Training.
There is also a hint of uncertainty surrounding Wood, who missed his final start after he began feeling some left forearm discomfort during September's final week. But as Wood has consistently thrown at Turner Field over the past week, he has strengthened his assertion that his arm was pain-free just a few weeks after the regular season concluded.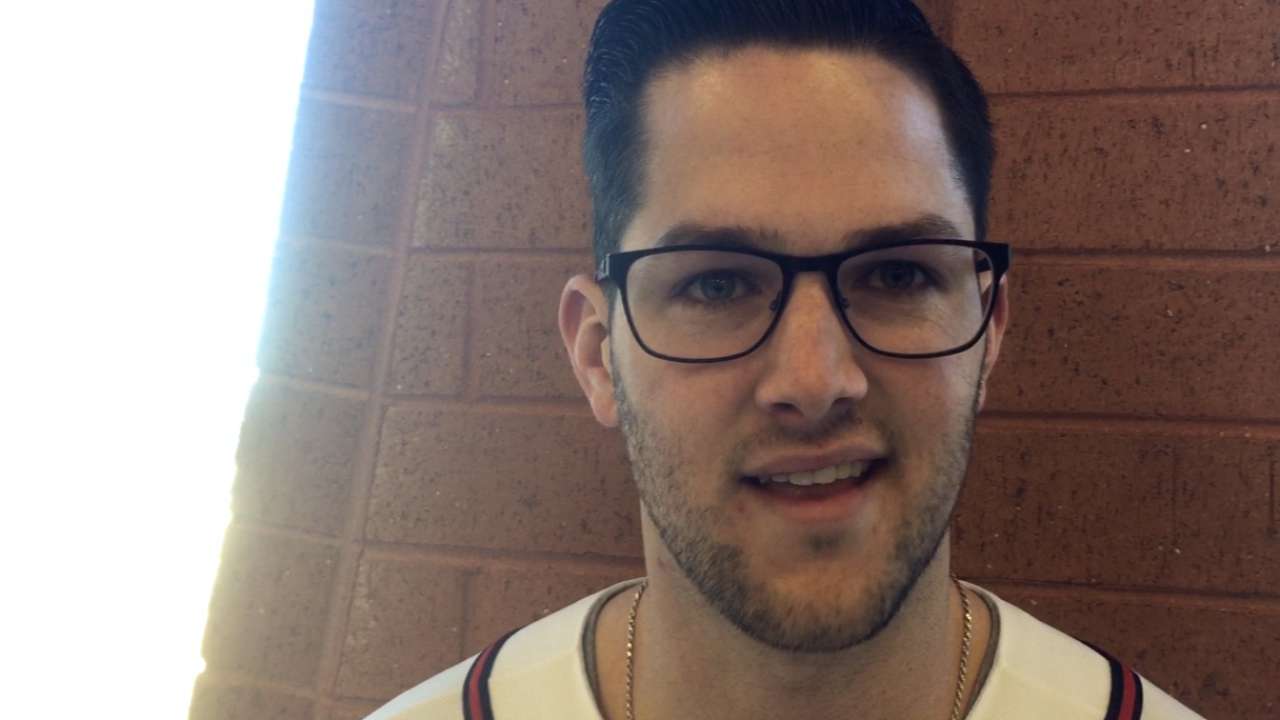 With this being said, the Braves had a definite need to spend the past couple of months gaining the insurance they lacked when Kris Medlen and Brandon Beachy were both forced to undergo a second Tommy John surgery during last year's Spring Training.
Atlanta is now dealing with the lingering effect of these elbow injuries suffered by Medlen and Beachy, who will both go elsewhere with the hope that they will beat the odds and prove to be effective pitchers at the Major League level again.
Braves president of baseball operations John Hart and assistant general manager John Coppolella began aggressively addressing their rotation in November, when they acquired potential front-line starter Shelby Miller from the Cardinals.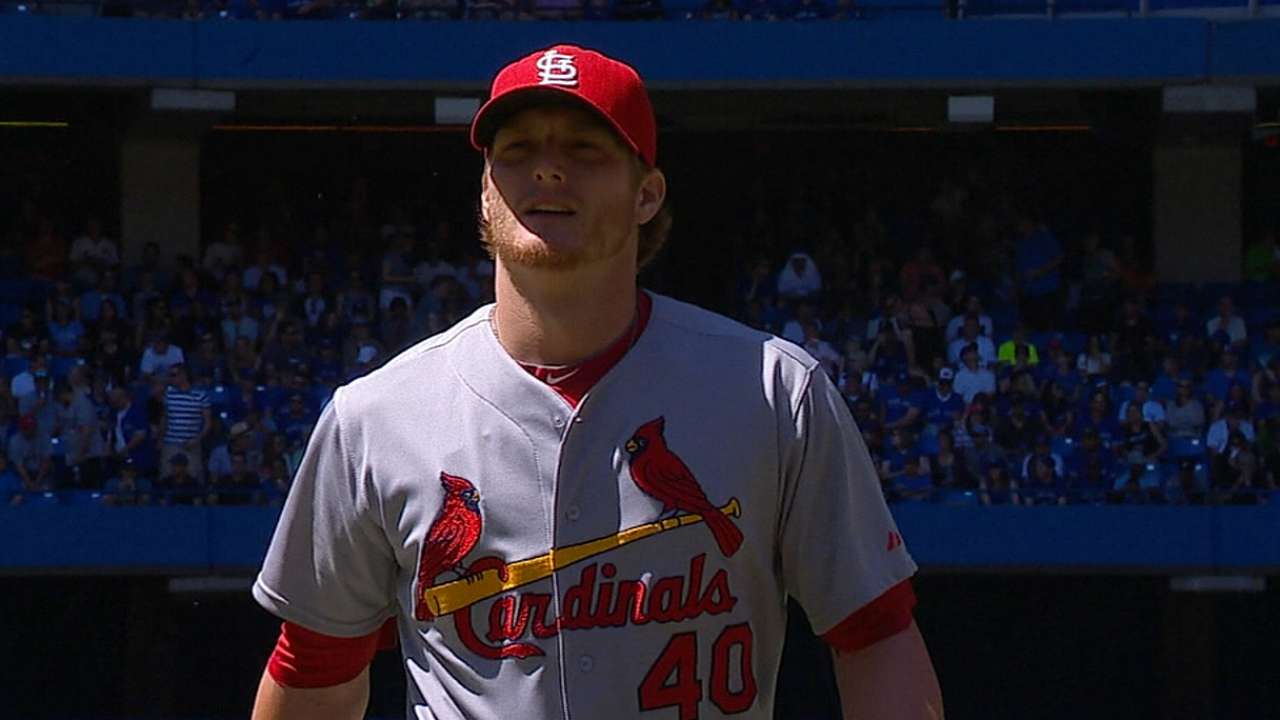 While the Braves have a decent feel for what they might get from Miller, they will head to Spring Training with an open mind about the other rotation candidates they gained through either trades or free-agent signings this winter.
Veteran Eric Stults, who signed a Minor League contract last week, and top pitching prospect Mike Foltynewicz are the early favorites in the battle to win what is currently the only available spot in Atlanta's rotation.
Stults compiled a 4.10 ERA while logging 379 2/3 innings over 65 starts for the Padres the past two seasons. But the 35-year-old southpaw finished last year strong, posting a 2.74 ERA in his final 11 starts.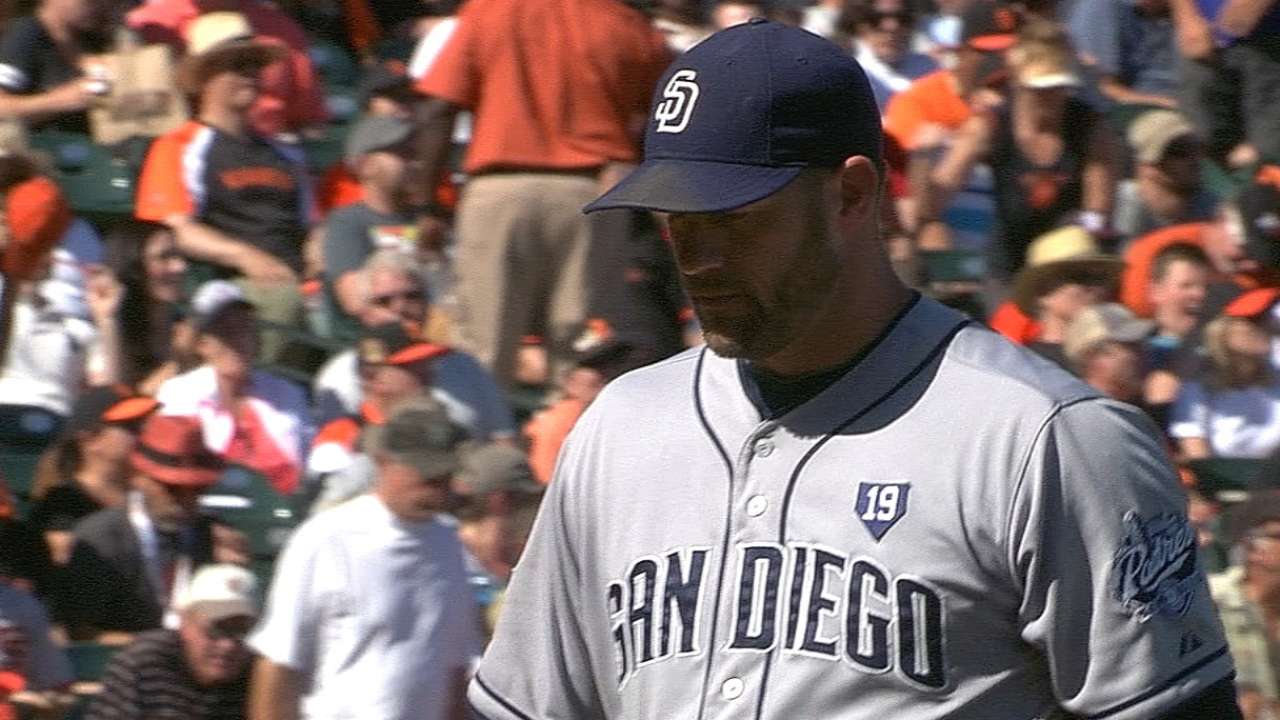 Foltynewicz became the Braves' top pitching prospect after he was acquired from the Astros in January. The 6-foot-4, 220-pound flamethrower has tremendous potential, but he has never served as a starter at the Major League level. Time will tell whether he might benefit from the chance to return to the Minors for a little more seasoning and the chance to harness his command.
If Minor or Wood experience any lingering discomfort during Spring Training, there is a chance Stults and Foltynewicz could both begin the season in a rotation that is projected to also include Teheran and Miller.
Atlanta also plans to take a look at Manny Banuelos, who was a highly regarded Yankees prospect before he became injury-plagued in 2011 and ended up missing the '13 season while recovering from Tommy John surgery. Banuelos seemingly could benefit from more time at the Minor League level. But the Braves have not completely ruled out the possibility of placing him in their rotation to begin the season.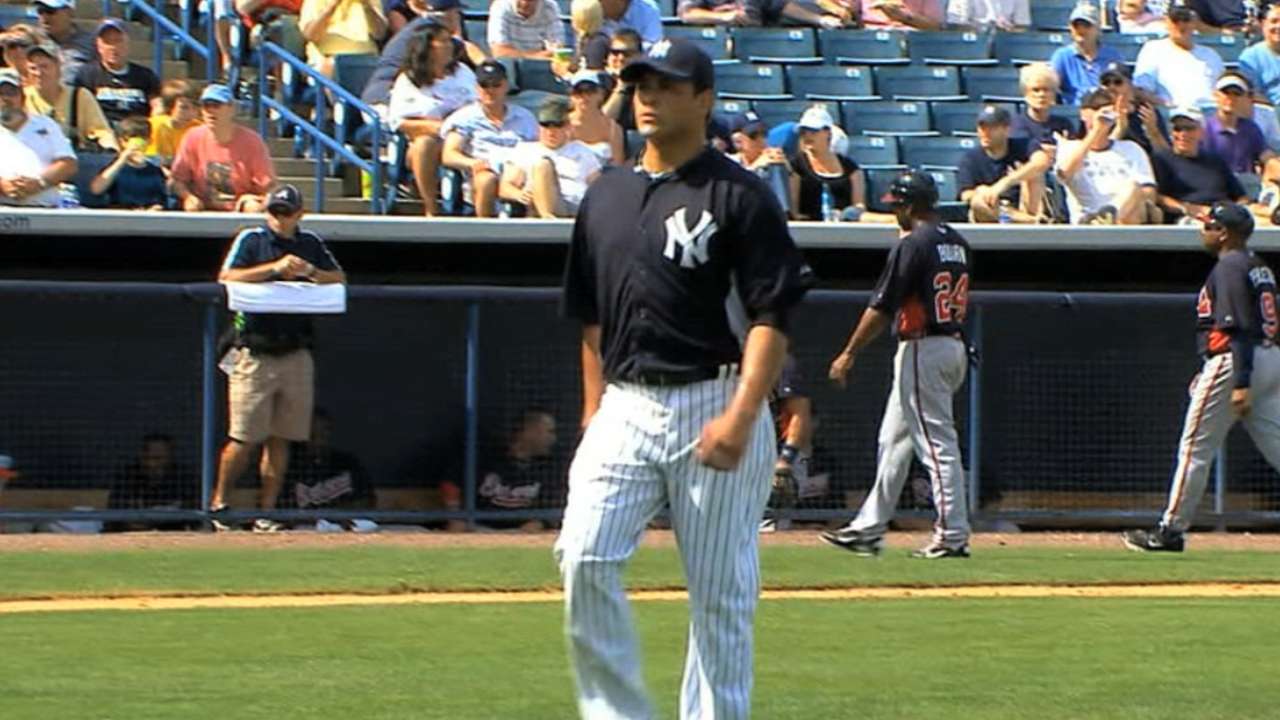 Veteran Wandy Rodriguez will also come to Atlanta's camp as a non-roster invitee. If Rodriguez proves he has distanced himself from the injuries that plagued him the past two seasons, he might win a rotation spot or possibly be used as a trade piece during Spring Training.
Mark Bowman is a reporter for MLB.com. This story was not subject to the approval of Major League Baseball or its clubs.