Eyeing first full-time rotation spot, Walker faces tough battle
Elias, Ramirez also seeking Mariners' No. 5 starting role at Spring Training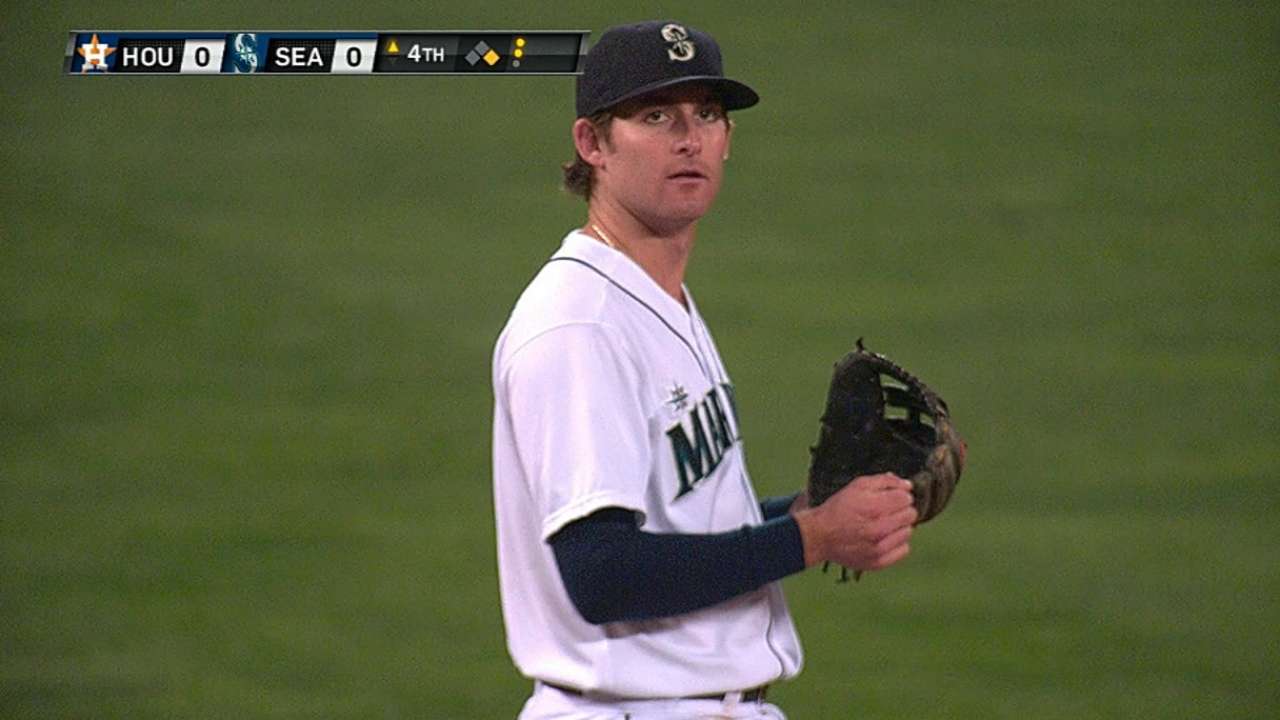 SEATTLE -- Taijuan Walker remains one of the top young right-handers in baseball, but there is nothing being handed to the talented 22-year-old as the Mariners approach what should be a competitive Spring Training for their final rotation spot.
Walker wrapped up last season on a high note, allowing just four hits and one run over eight innings in his final outing in Toronto. But the Mariners are hoping to see a consistent and healthy Walker from the start this year as they bring eight candidates to battle for five rotation berths when pitchers and catchers report to Peoria, Ariz., on Feb. 20.
Manager Lloyd McClendon has indicated four starting spots are solid in his mind. And while he declined to name names, it's pretty clear that Felix Hernandez, Hisashi Iwakuma, J.A. Happ and James Paxton will open the year in the rotation if things go as planned this spring.
That leaves Walker competing with Roenis Elias, who went 10-12 with a 3.85 ERA in 29 starts last year as a rookie, and Erasmo Ramirez, who allowed just one earned run in 30 innings (0.30 ERA) in the Venezuelan Winter League after a tough 2014 with the Mariners.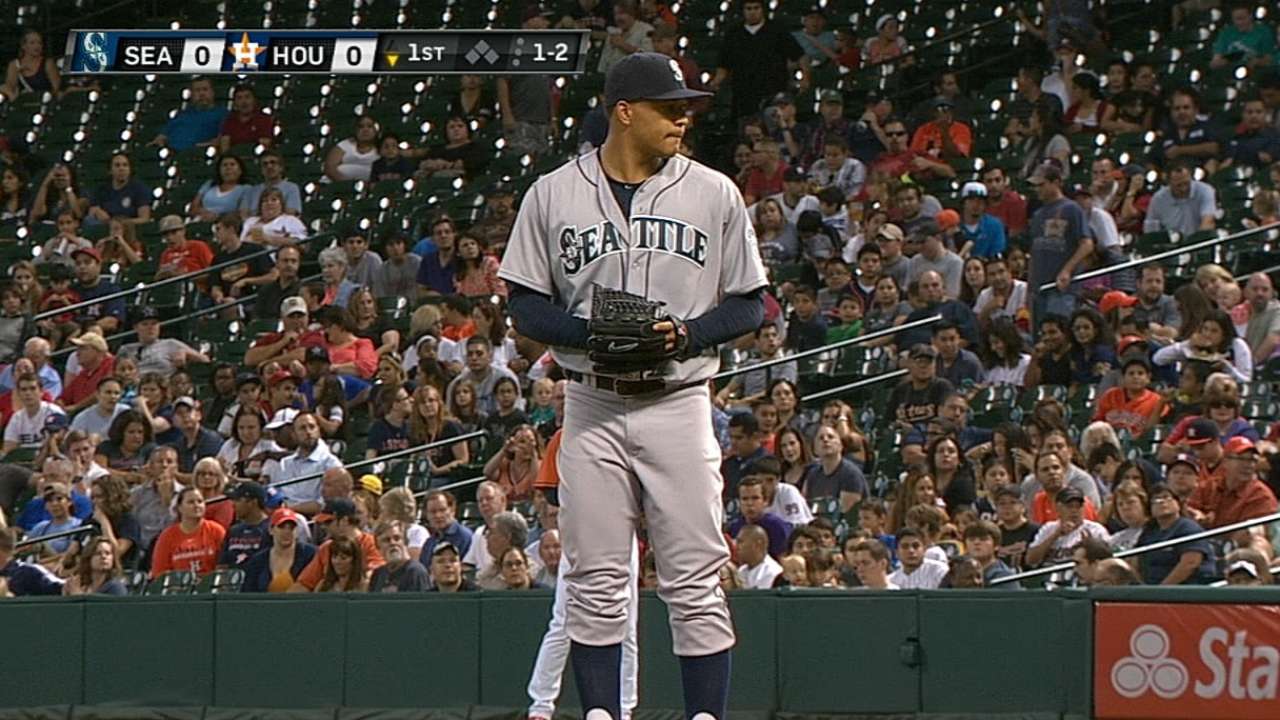 "We have several candidates for one spot, in my mind," said McClendon. "Competition is a good thing. You hope at the end of the day in Spring Training, you have real tough decisions to make."
After going 3-3 with a 2.89 ERA in 11 outings (eight starts) in several stints with Seattle over the past two years, Walker is ready to push for a full-time shot this spring and says the situation is similar to previous years.
"I feel like since I've been drafted, there's always been a lot of depth," said Walker, who was Seattle's supplemental first-round selection in the 2010 First-Year Player Draft out of Yucaipa (Calif.) High School. "We've had a lot of really good arms every year. It's fun competition. You want to go out there and do your best. Pitching against other guys and fighting for that spot brings out the best in everyone."
After Walker arrived at camp with a sore shoulder last spring, the Mariners took steps to slow down the eager youngster this offseason and have him ready when the time comes.
"The thing about Taijuan is he's still growing," said trainer Rick Griffin. "He's still very young. When he lifts weights, he gets big very quickly and he learned that last year. He didn't do anything wrong. His body type is just such that when he lifts weights, he gets big quickly. So we completely changed his routine this offseason.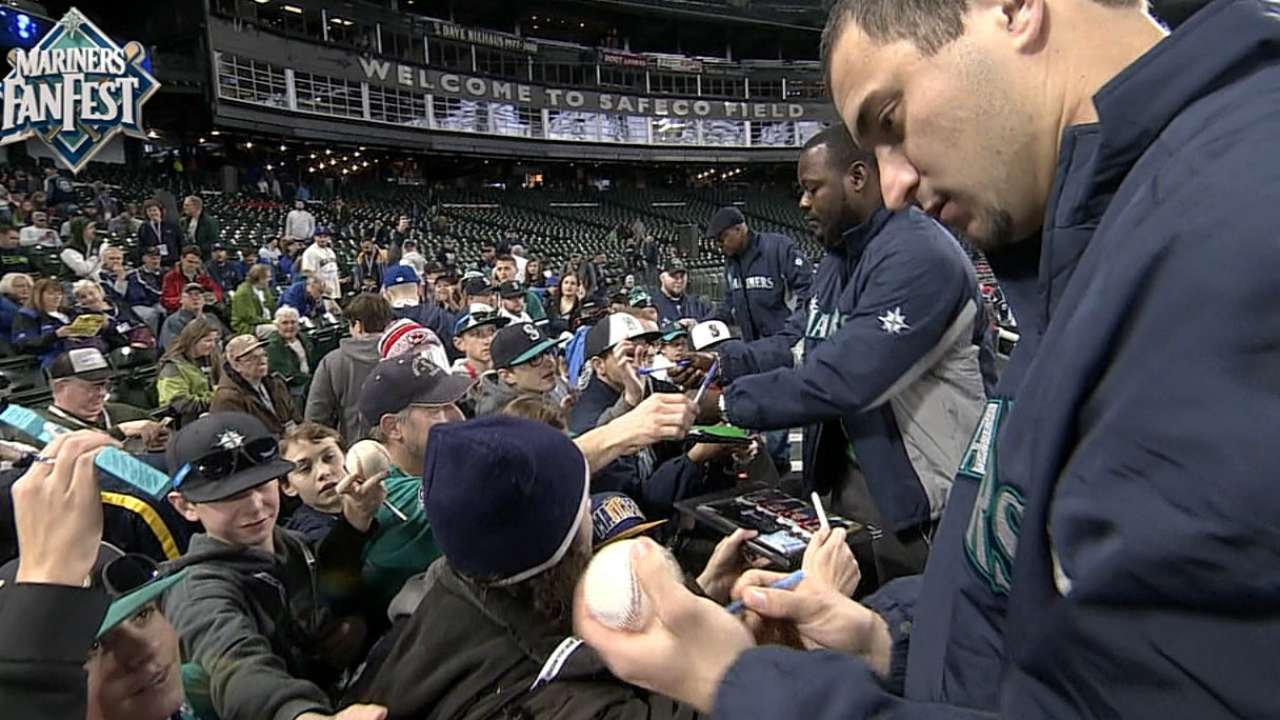 "He's doing things that basically center around his core, his legs and his cardio. He's not doing a lot of lifting for his upper body other than things he needs to do to maintain his flexibility and his shoulder strength. We feel going into spring that he'll be a lot better off in that way."
Walker made two strong starts in the Arizona Fall League, then chose to shut things down and get rested and ready for 2015. He's back at it now, having thrown several bullpen sessions already and proclaiming everything is on target.
"I'm very excited, especially after last year," he said. "I finished strong, the team looked really good. And with the additions of Nelson Cruz and J.A. Happ, I think this is going to be a fun year."
Greg Johns is a reporter for MLB.com. Follow him on Twitter @GregJohnsMLB as well as his Mariners Musings blog. This story was not subject to the approval of Major League Baseball or its clubs.