MLB.com Columnist
Richard Justice
Sabean the master of getting roster right
Giants' success owed in part to GM knowing exactly how to shape club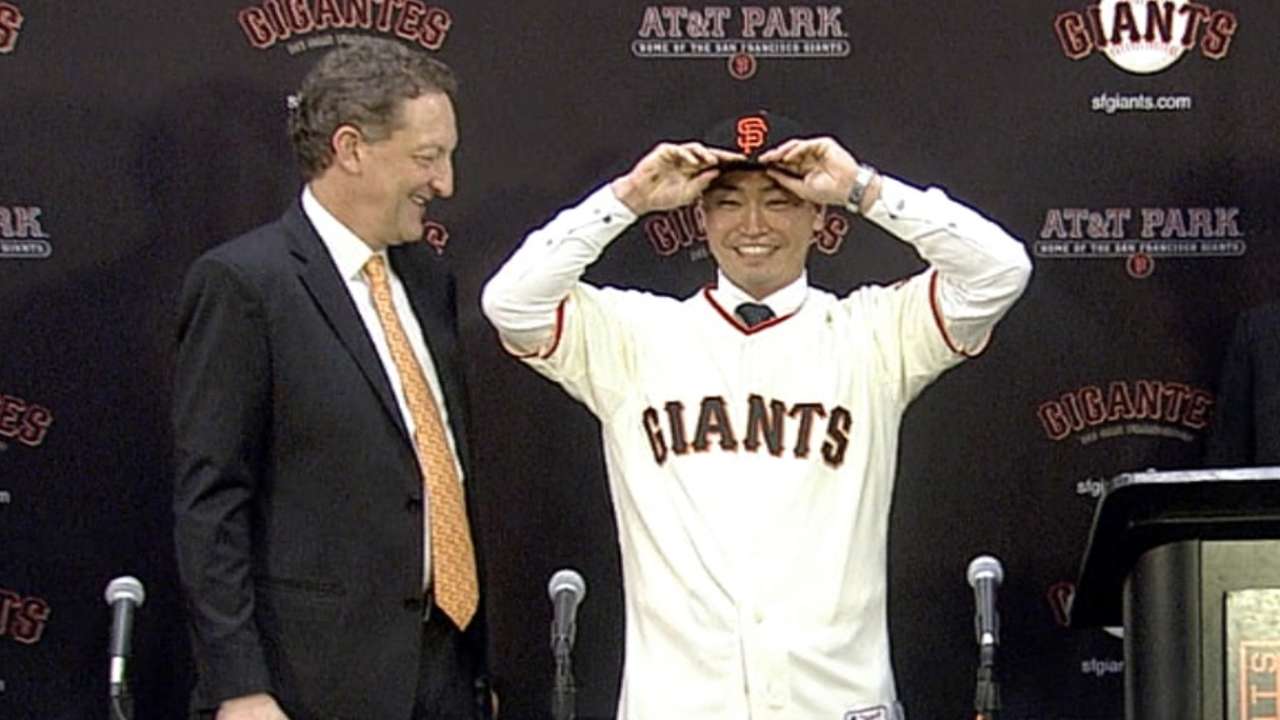 One of the best parts of any offseason is watching Giants general manager Brian Sabean build a baseball team. He's good at it. No secret there.
Sabean has crafted a Hall of Fame resume during 18 years on the job, and winning the World Series three times in five seasons has validated what a lot of people already knew. His genius may be his relentless patience and vision. Sure, Sabean and his staff -- he has assembled one of the best -- can identify talent. Plenty of others can, too.
Sabean's gift is understanding that roster building is about not just talent, but depth, leadership and chemistry. And it's understanding that the process is ongoing. He may feel one way about his team today and another by the end of Spring Training after he has had a chance to look at his entire system, from the top of the big league roster to the bottom of the Minor Leagues.
But there'll be chances to adjust things both internally and externally as the season unfolds. Sabean has the luxury of knowing his team is good enough to stay in contention through the July 31 non-waiver Trade Deadline while he considers his options.
Sabean believes no deal is better than a bad one. So when deals are falling through all around him, he long ago learned to take a deep breath and wait for something he's comfortable with.
The Giants were unable to re-sign third baseman Pablo Sandoval. Yes, Sandoval frustrated them a time or two. He also batted .344 in 39 postseason games and was above average defensively.
To replace that kind of production, Sabean would have been forced to gut his Minor League system, and after watching five rookies make it onto the postseason roster last fall, he was unwilling to do that.
When San Francisco lost out in the Jon Lester sweepstakes, Sabean came up with a new game plan. He spread his money around, re-signing pitchers Ryan Vogelsong and Jake Peavy and acquiring third baseman Casey McGehee and left fielder Nori Aoki.
All things considered, Sabean probably isn't at all unhappy about how things ended up. He will again have one of baseball's best bullpens. In fact, that 'pen says plenty about the Giants and their priorities. They have committed $23 million this season to five relievers -- Santiago Casilla, Sergio Romo, Jeremy Affeldt, Javier Lopez and Yusmeiro Petit.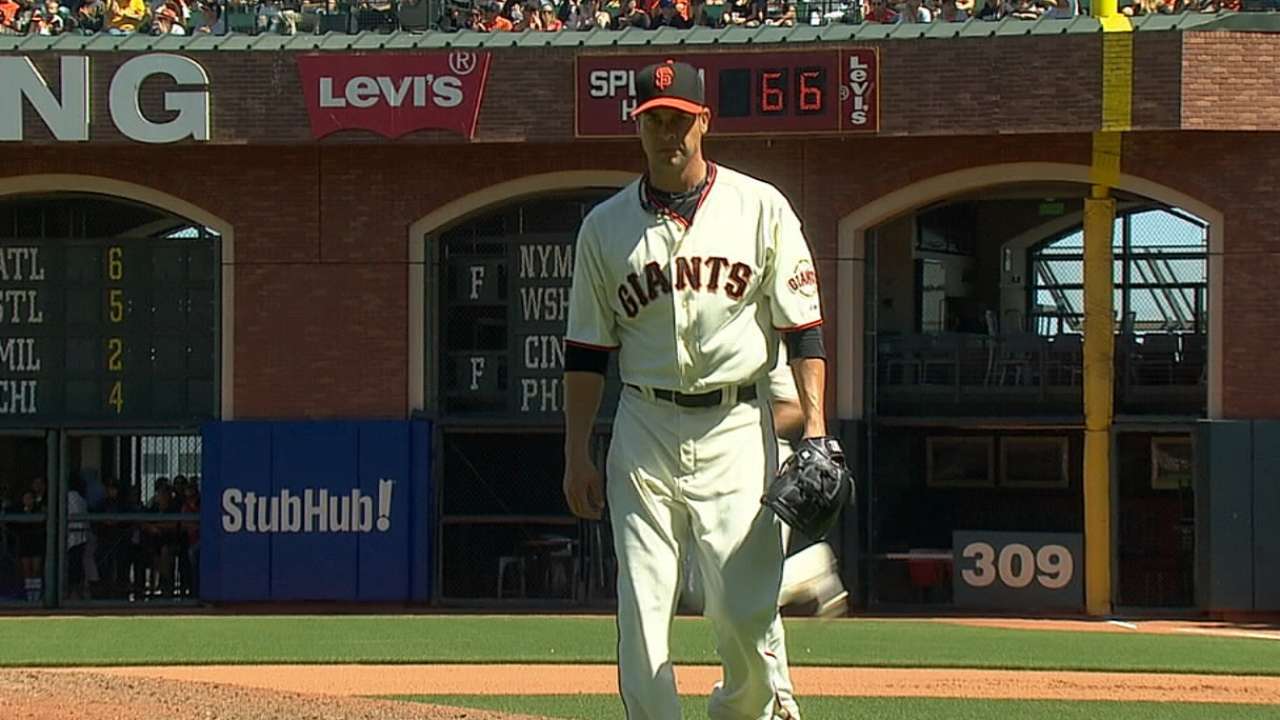 Re-signing Peavy and Vogelsong gives San Francisco's rotation depth behind Madison Bumgarner, Matt Cain, Tim Hudson and perhaps Tim Lincecum. It also allows Petit to remain in a sort of utility pitching role as both a spot starter and middle reliever.
Offensively, Sabean filled his two obvious holes with McGehee and Aoki taking over for Sandoval and Michael Morse (who wasn't re-signed). Sandoval and Morse hit 32 home runs. Rather than attempt to find power, Sabean shifted direction and went for overall offense. Aoki had one home run and a .349 OBP for the Royals last season. McGehee had one home run and a .355 OBP for the Marlins.
With Angel Pagan healthy and back in center field, the Giants will score runs a different way. But this three-championship run has been built on pitching, and if Cain and Hudson are healthy, San Francisco likely has enough of it.
Changes aside, this is a team befitting one of baseball's best organizations. Manager Bruce Bochy is one of just 10 managers to win the World Series three times, and he is the gold standard for managing a bullpen and keeping a clubhouse running smoothly.
In Buster Posey, Hunter Pence, Bumgarner and others, the Giants have consummate professionals who set the highest of standards for themselves. In a division in which the Dodgers and Padres both believe they're capable of winning the World Series, the path to the postseason has never been more difficult.
"It's going to be a different look, a different type of team," Sabean told reporters last week.
It's also going to be a good one. Nothing new there, either.
Richard Justice is a columnist for MLB.com. Read his blog, Justice4U. This story was not subject to the approval of Major League Baseball or its clubs.