Cain willing to hit anywhere in Royals' lineup
Outfielder thrived in No. 3 spot at the end of regular season, in playoffs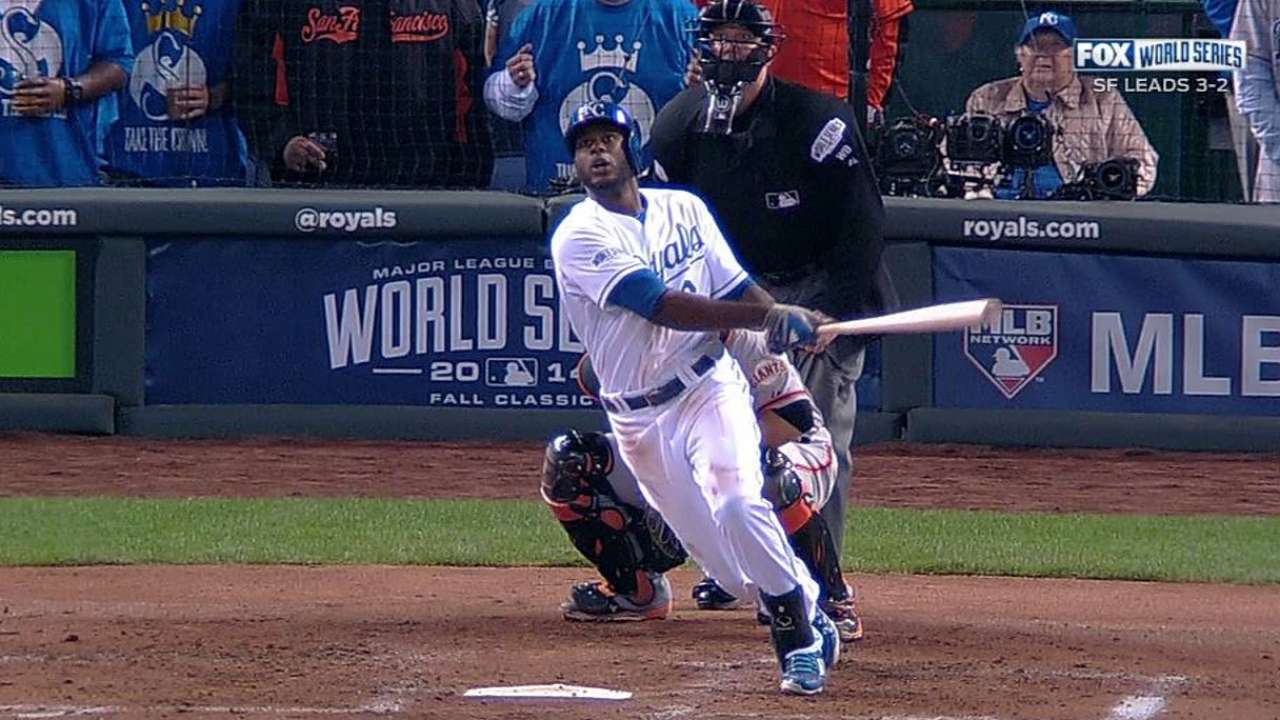 KANSAS CITY -- It's no secret that once Royals manager Ned Yost flipped his batting lineup in the middle of September last season, the team took off.
In an effort to jump-start a stagnant offense, Yost moved most of his speed to the top. Alcides Escobar, Nori Aoki and Lorenzo Cain hit 1-2-3 in the lineup shuffle, and the Royals responded by winning nine of their last 14 regular-season games before going 11-4 in the playoffs.
"It worked," Yost said. "But we may try some different things this year. We'll see."
Yost, though, mostly has conceded that Escobar will remain in the top spot. But with Aoki gone, newcomer Alex Rios might move into the No. 2 spot.
Who will hit third?
"It could be Lorenzo," Yost said. "I mean, what he did last year in that spot was phenomenal."
Indeed, Cain hit .321/.367/.429 over the regular season's final two weeks. He then hit .333/.388/.417 from the three hole in the playoffs.
But as much as Cain enjoyed hitting there, he says he won't be disappointed if Yost tries him elsewhere.
"I don't remember ever batting third before that," Cain said. "But whatever helps make us go, I'm for it. Once he changed the lineup, we kind of took off. But whatever works, I'm for it.
"I know it requires a guy to drive in some runs. We'll see. We got a few more power guys now. I might be hitting in the eight-hole next season. You never know. I mean, I only hit five home runs last year."
Yost, though, said he's not necessarily looking for a power hitter in the No. 3 spot.
"Home runs are overrated," Yost said. "I'd like to have more, sure. But it's all about wins."
Cain said he is flexible.
"He might stick with the speed at the top," Cain said. "I'm fine hitting first, third, eighth -- whatever works. I'll still be the same player -- drive in runs, use my legs."
Cain was a major force in the playoffs both in the field and at the plate, eventually garnering the American League Championship Series Most Valuable Player Award. He wound up playing a career-high 133 games in the regular season along with the 15 playoffs games.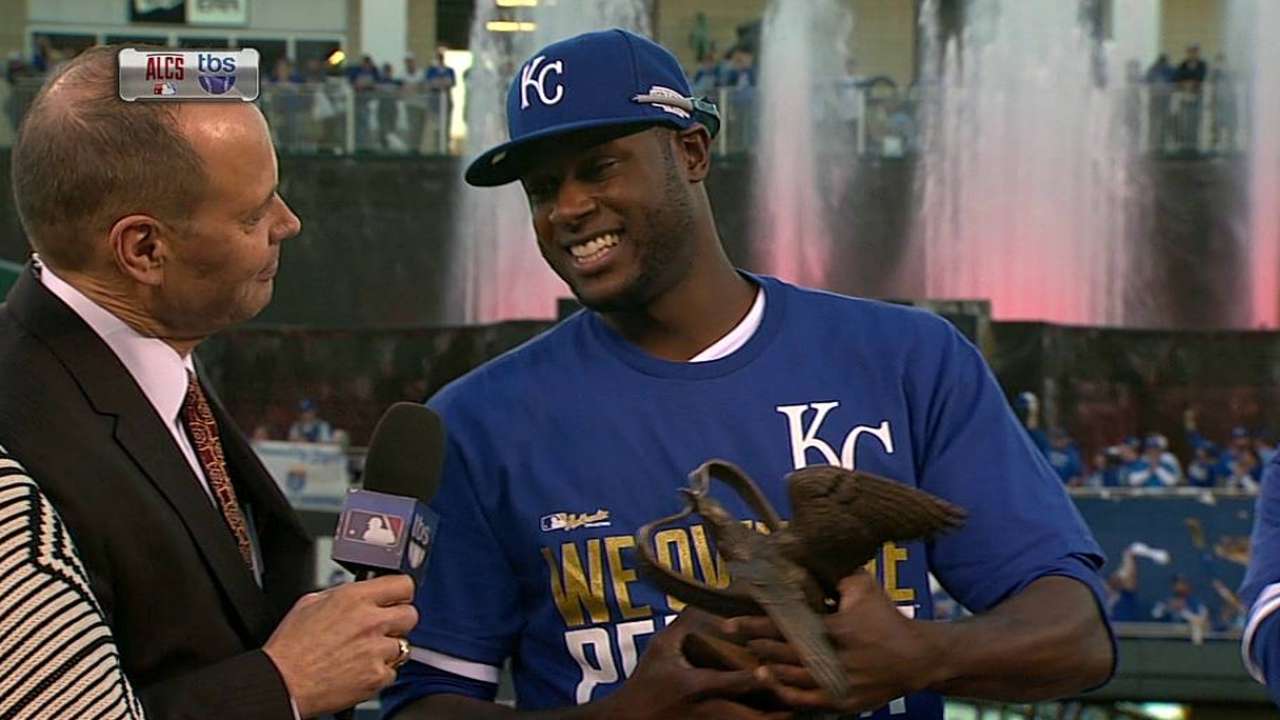 "I've had some issues with injuries in the past, but last year, we managed my body a little better," he said. "Now it's just a situation where we have to keep doing that."
And that starts with getting plenty of rest, something Cain said he's finally getting this offseason now that his baby boy, Cameron Loe, who was born during the playoff run, is starting to sleep through the night.
"He didn't sleep much through the playoffs and I didn't sleep much," Cain said, smiling. "That was kind of tough. He's starting to sleep through the whole night. And he's actually starting to smile now. That's good. I like that.
"But I've adjusted. When you make the World Series, it sort of sets your offseason program back, too. But I'll take it. I'd rather have that problem."
Jeffrey Flanagan is a reporter for MLB.com. This story was not subject to the approval of Major League Baseball or its clubs.