Betances honored to receive Munson Award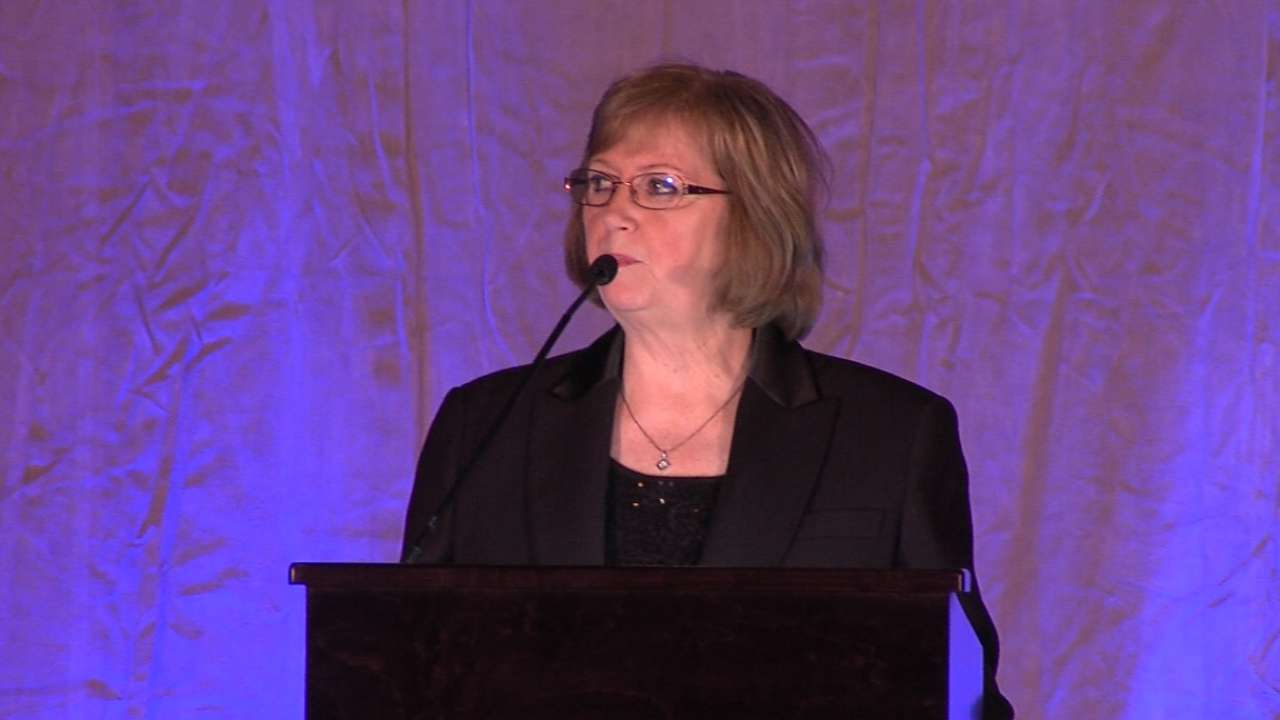 NEW YORK -- Dellin Betances grew up as a Yankees fan in New York City, and though he never had the opportunity to watch Thurman Munson behind the plate, the All-Star reliever knows exactly what the former captain means in franchise lore.
Betances, the Yankees' flame-throwing right-hander, was among the honorees on Tuesday at the 35th annual Thurman Munson Awards Dinner, which celebrates success on the field and philanthropic works off it.
"When you hear the name Munson, you're talking about one of the Yankee greats," said Betances, who received a Munson Award. "To be able to be in this position, getting this award, I'm truly blessed and thankful for a lot of things and a lot of the work that I've put in."
Four-time World Series champion Bernie Williams was honored with the Legend Award. Because Williams was unable to attend the event due to weather, his award was accepted by former teammate Charlie Hayes.
The event pays homage to Munson, the late Yankees captain whose career was tragically cut short by a 1979 plane crash. This year's proceedings benefited the AHRC NYC Foundation, a not-for-profit organization that supports programs enabling children and adults with intellectual and developmental disabilities.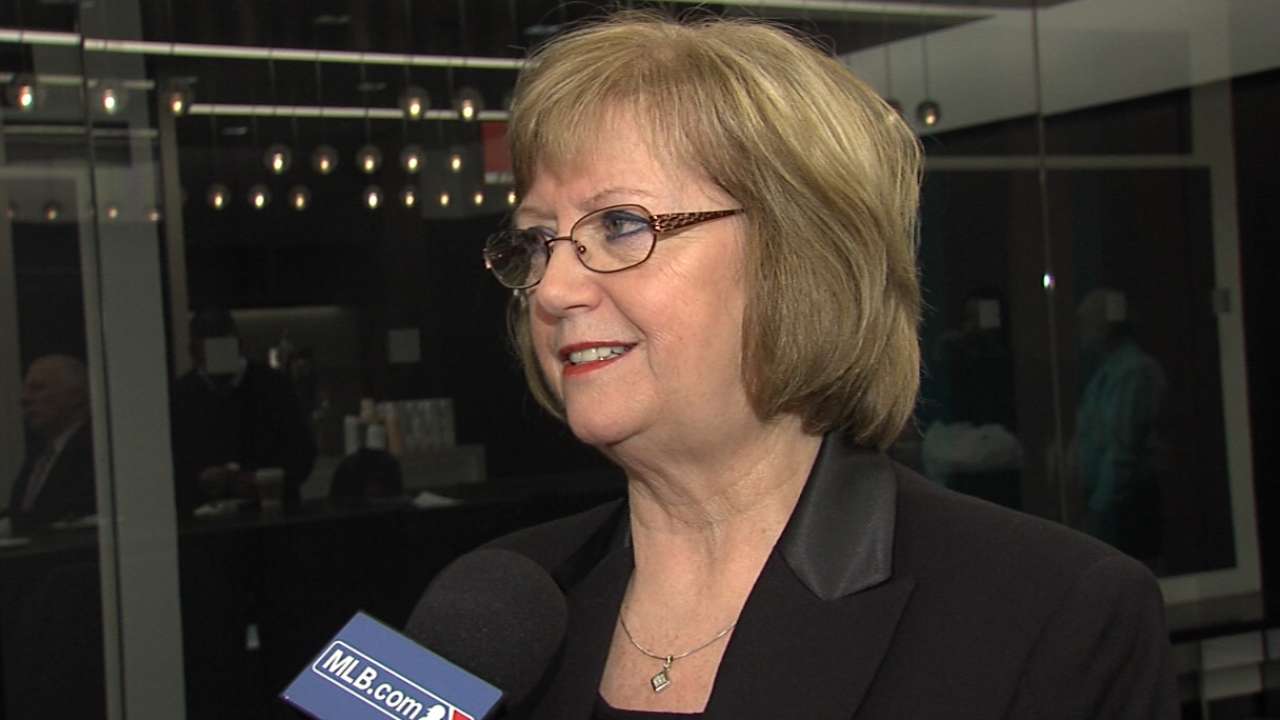 "It's always my pleasure to come back to New York," said Diana Munson, Thurman's widow. "It's coming home for me, really, because there's so much love and remembering Thurman the way that people do here. The way they keep him close to their heart is always so amazing to me, and I appreciate it."
Diana has been involved since the event's inception, and said she was told at the outset that events of this nature typically last only a few years. Since then, the awards have raised more than $13 million for programs that serve New York City children and adults who have intellectual and developmental disabilities, including autism, cerebral palsy and traumatic brain injuries.
"For me to be able to be his cheerleader still and tell you what a wonderful man he was, and how much this dinner would mean to him -- as it does to my family -- I truly thank all of you for supporting all of us," Diana said. "We're happy to represent a wonderful cause and a wonderful man."
Also receiving Munson Awards were former big league outfielder Mookie Wilson (accepted by former Mets closer John Franco), Olympic gold medal-winning ice dancers Meryl Davis and Charlie White and Giants Super Bowl-champion punter Steve Weatherford.
"I can't tell you how special this is for me," Weatherford said. "This is definitely, during my career and including the Super Bowl, this is definitely the greatest thing that has ever happened to me -- for sure."
Joel S. Isaacson, the founder and CEO of Joel Isaacson & Co., received the Business & Philanthropic Leadership Award. AHRC NYC is one of the largest organizations of its kind, helping 15,000 children and adults to lead richer, more productive lives.
"Any time you're able to give back and help the community, it goes a long way," Betances said. "As an athlete, there's no better feeling, just being able to help the community and give back."
Bryan Hoch is a reporter for MLB.com. Follow him on Twitter @bryanhoch and read his MLBlog, Bombers Beat. This story was not subject to the approval of Major League Baseball or its clubs.