Smoltz takes a look back at postseason success
While touring Hall of Fame, righty breaks down Braves' October exploits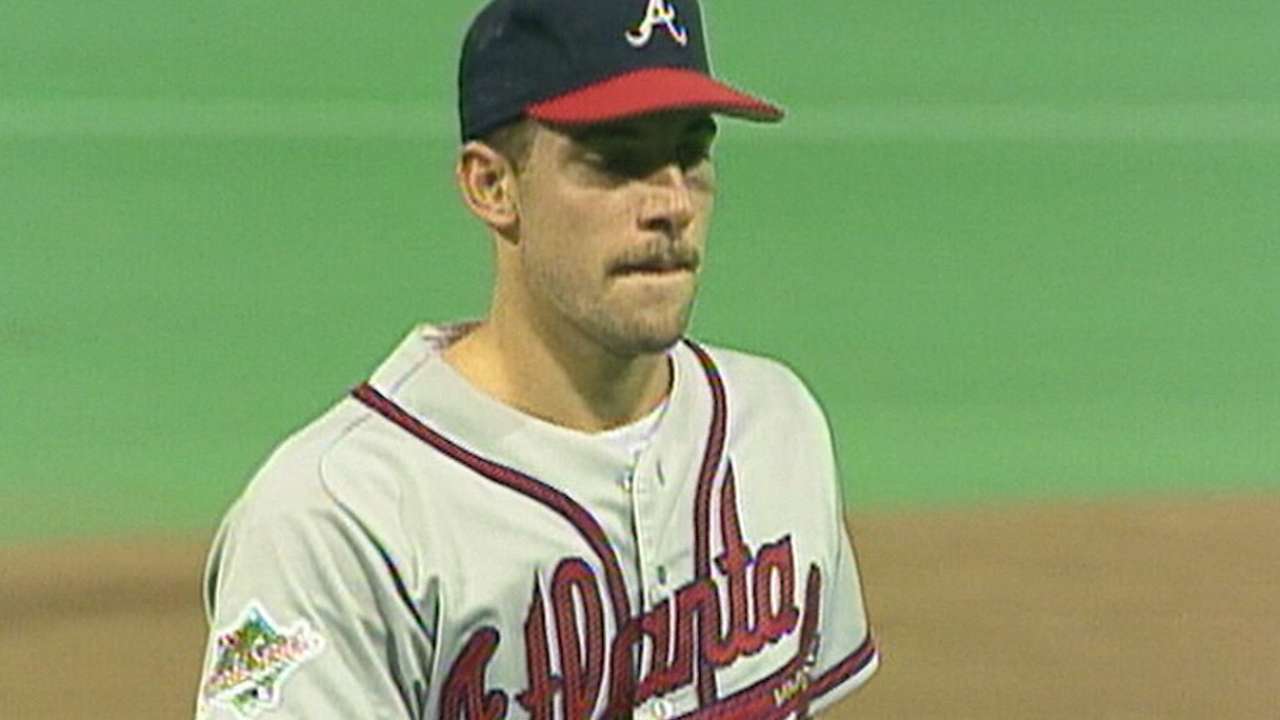 COOPERSTOWN, N.Y. -- As John Smoltz experienced a private tour of baseball's Hall of Fame on Tuesday morning, he reminisced about the epic seven-game battles the Braves waged against the Pirates and Twins during the 1991 postseason.
After claiming two of the three shutout victories recorded during the National League Championship Series, Atlanta marched on to the World Series and saw Smoltz's valiant effort against Jack Morris come up just short during the extra-inning Game 7 loss to Minnesota.
"All we needed was instant replay," Smoltz jokingly said in reference to the controversial play in which Twins first baseman Kent Hrbek pulled Ron Gant off the bag while applying a tag during Minnesota's Game 2 victory.
Having the distinction of being the only player who was with the Braves throughout their record run of 14 consecutive division titles (1991-2005), Smoltz has many fond playoff memories. At the same time, he can't help but feel frustrated by the fact that he and his Atlanta teammates proved victorious during just one of the five trips made to the World Series during the 1990s.
"That is something no one will ever do -- win 14 straight [division titles]," Smoltz said. "I'm still frustrated we only won one. As a player, I've been given an opportunity every player would dream of doing. But the frustration and the gut-wrenching defeats would sometimes take … I think about this past Super Bowl."
Like the Seattle Seahawks will be forced to dwell on the fact they were a half-yard away from potentially securing a second straight Super Bowl title on Sunday, the Braves will never forget that they claimed the first two games of the 1996 World Series in Yankee Stadium and then proceeded to lose each of the next four games.
Of the 13 trips to the postseason that fell short of the ultimate goal, this is the one that sticks with Smoltz, who notched 24 regular-season victories in 1996 and then went 4-1 with a 0.95 ERA in five postseason starts. His only loss occurred in Game 5 of the World Series, when the one unearned run he surrendered in eight innings provided sufficient support for Yankees southpaw Andy Pettitte, who scattered five hits over 8 1/3 innings.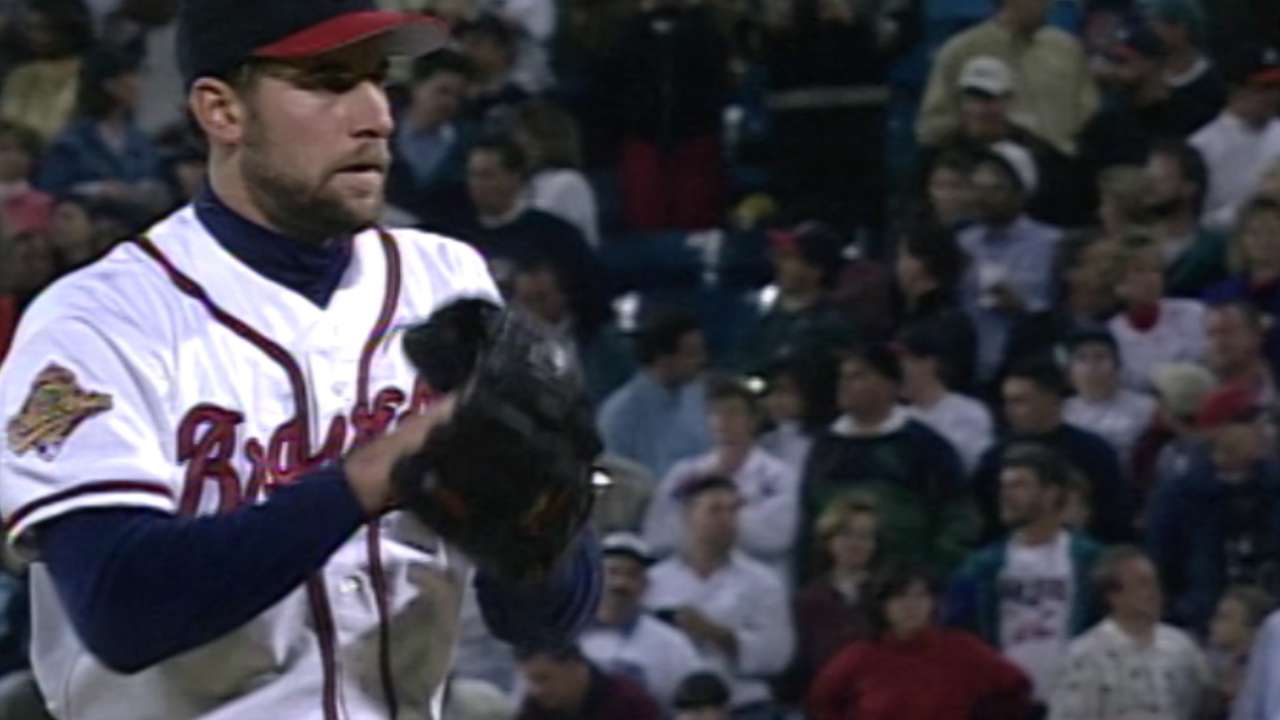 "[The 1996 World Series] is the one I'll never let go," said Smoltz, who won his only NL Cy Young Award that same year. "That's the one, I personally had a dream year as a pitcher, winning 24 games and going 4-0 and giving up basically no runs in the playoffs. Then to give up no earned runs in my last start and lose and lose the World Series, that is the one that basically spun the Yankees, where it could have been our second [championship] in a row and we'd have kept our team together. There are a lot of things in sports where you think that is the pivotal point."
While it is unknown whether a World Series loss would have altered history for the Yanks, who won four World Series in a five-year span beginning in 1996, the Braves continued their run of dominance in the NL East through the 2005 season, when they won the last of their 14 consecutive division titles.
The Blue Jays and Marlins proved victorious in their only trips to the World Series during Atlanta's successful run. But Toronto has not reached the postseason since 1993 and the Marlins have been playoff participants just twice in their 22 seasons of existence.
"I'd still take the Braves knowing the outcome, because to me, I would have rather taken on fate that something might change in 14 years, rather than saying I've only got two [chances to win a World Series]," Smoltz said. "I know what sports has turned into, and I know what it's about and I realize that. I know it's about championships. But what we did, set baseball in a way where everyone is trying to do just one-fourth of what we did."
Mark Bowman is a reporter for MLB.com. This story was not subject to the approval of Major League Baseball or its clubs.