MLB.com Columnist
Lyle Spencer
Next class unmasked: Catchers on the rise
Young backstops like Perez, Gomes among baseball's most promising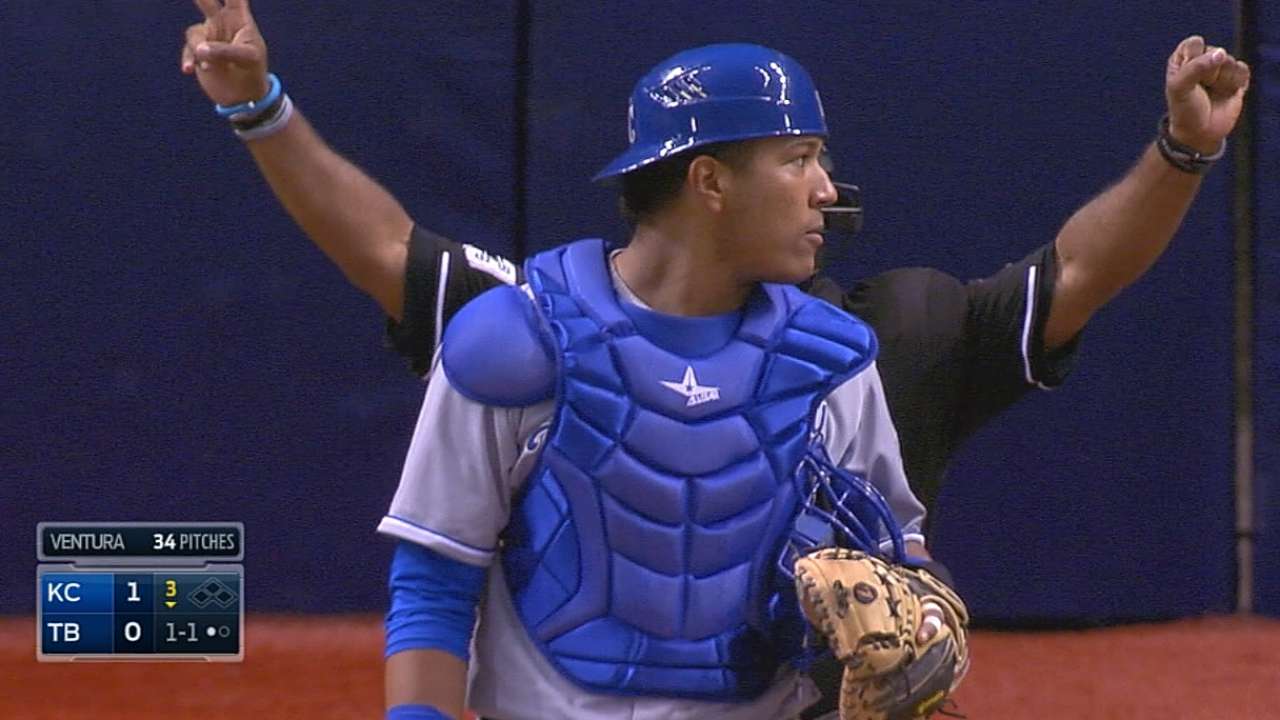 Dynamic young catchers are the foundations upon which championship teams are built. Look at the Cardinals since Yadier Molina arrived at age 21 in 2004: eight postseason appearances in 11 seasons, four World Series, two crowns. And the Giants have been transformed since Buster Posey busted out at 23 in 2010, leading his team to three World Series titles in five seasons.
For both franchises, the one common thread during their remarkable runs of prosperity has been the quiet force behind home plate. All-around catchers in the mold of Molina, Posey, Jonathan Lucroy and Russell Martin are gold.
The majority of the game's established catchers are in the 28-to-35 age group. In the 27-and-under class is an impressive collection of receivers determined to carve out their own identities. A look at eight of the most promising:
1. Salvador Perez, Royals
The largest shortstop in Venezuela as a kid, Perez is the future at the game's most important non-pitching position. A two-time American League Gold Glove Award winner already and two-time All-Star, Perez turns 25 in May. The 6-foot-3, 240-pounder is the durable rock behind the pitching staff and defense that carried Kansas City to within one win of a World Series championship last October. The Giants needed a historic performance by Madison Bumgarner to subdue the Royals.
Including his 15 postseason starts, Perez caught 161 games in 2014 -- a huge physical burden. It showed in that he had just two extra-base hits in 58 postseason at-bats, but that was two more than Posey had for the Giants. Perez grades out at or near the top defensively, but his OPS dipped from .757 in 2013 to .692. A little more rest should help.
2. Yan Gomes, Indians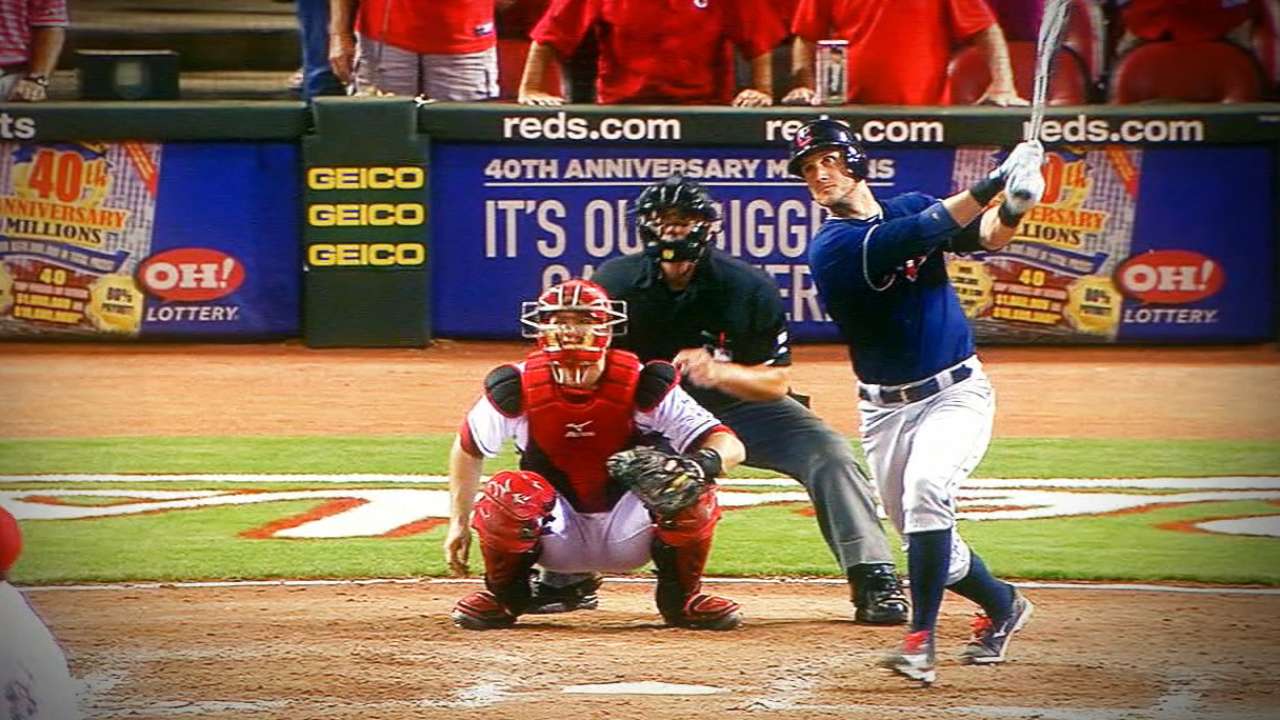 The 2014 AL Silver Slugger Award winner at catcher, Gomes gives Cleveland a presence in the lineup with his .278/.313/.472 slash line that featured 21 homers and 74 RBIs. A native of Brazil who attended high school in Miami, Gomes, who will be 28 in July, has made major strides defensively.
Acquired from the Blue Jays, for whom he played multiple positions, after the 2012 season, Gomes caught in a career-high 126 games in 2014. In a poll of experts in the 2015 Bill James Handbook, Gomes ranks fifth behind Lucroy, Martin, Molina and Perez.
3. Devin Mesoraco, Reds
Cincinnati's first-round pick in 2007 out of Punxsutawney, Pa., Mesoraco paid his dues learning the craft and had a breakout year with 25 homers and 80 RBIs in 114 games. His .893 OPS led all catchers, and his defense started to catch up with his offense. The Reds locked up Mesoraco with a four-year, $28 million deal.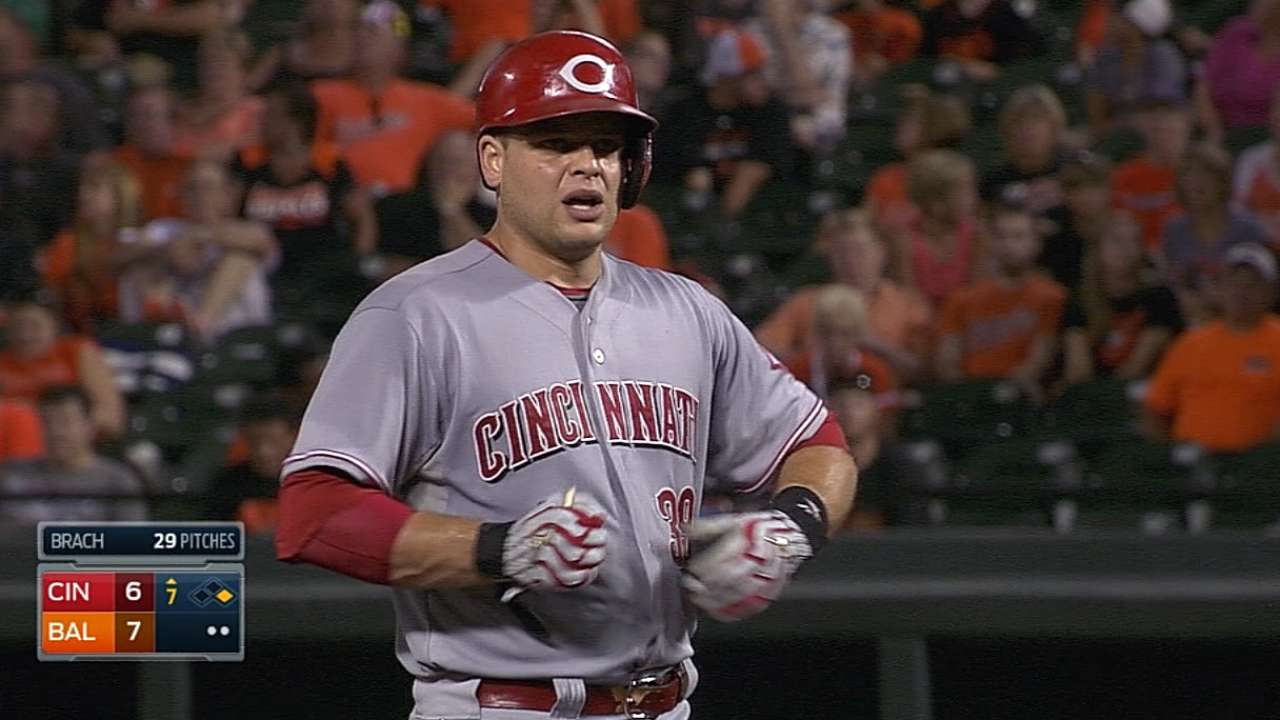 4. Mike Zunino, Mariners
Handling one of the game's best pitching staffs, Zunino made 125 starts in 2014 at age 23 and figures to continue to evolve in his ability to call games. The third overall pick in the 2012 Draft from Cape Coral, Fla., Zunino is a take-charge personality with thunder in his bat. His challenge is to make more consistent contact, but his 22 homers reflect his raw power.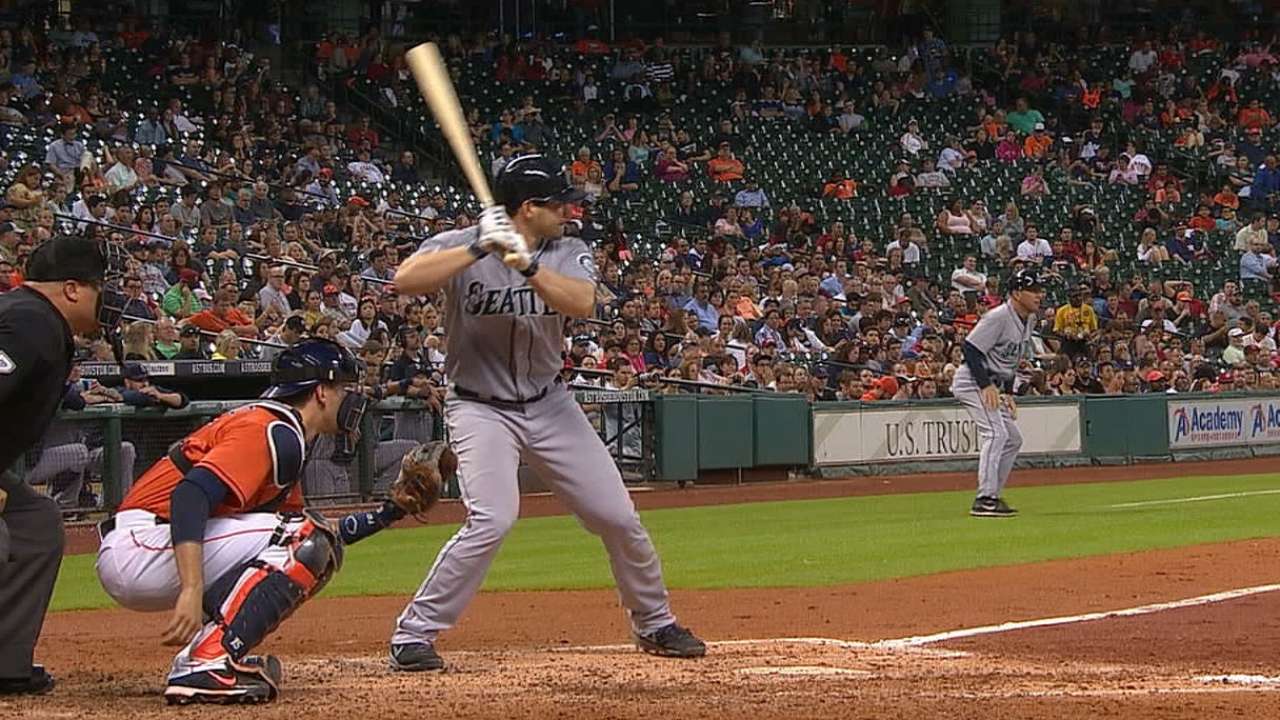 5. Wilson Ramos, Nationals
Like Perez, Ramos is a powerfully constructed Venezuelan who has honed his defense while delivering power offensively. The six-foot, 235-pounder, who will be 28 in August, threw out 35 percent of potential basestealers in 2014, fourth among regular catchers behind Molina (47 percent), the Orioles' Caleb Joseph (38 percent) and the Rangers' Robinson Chirinos (36 percent).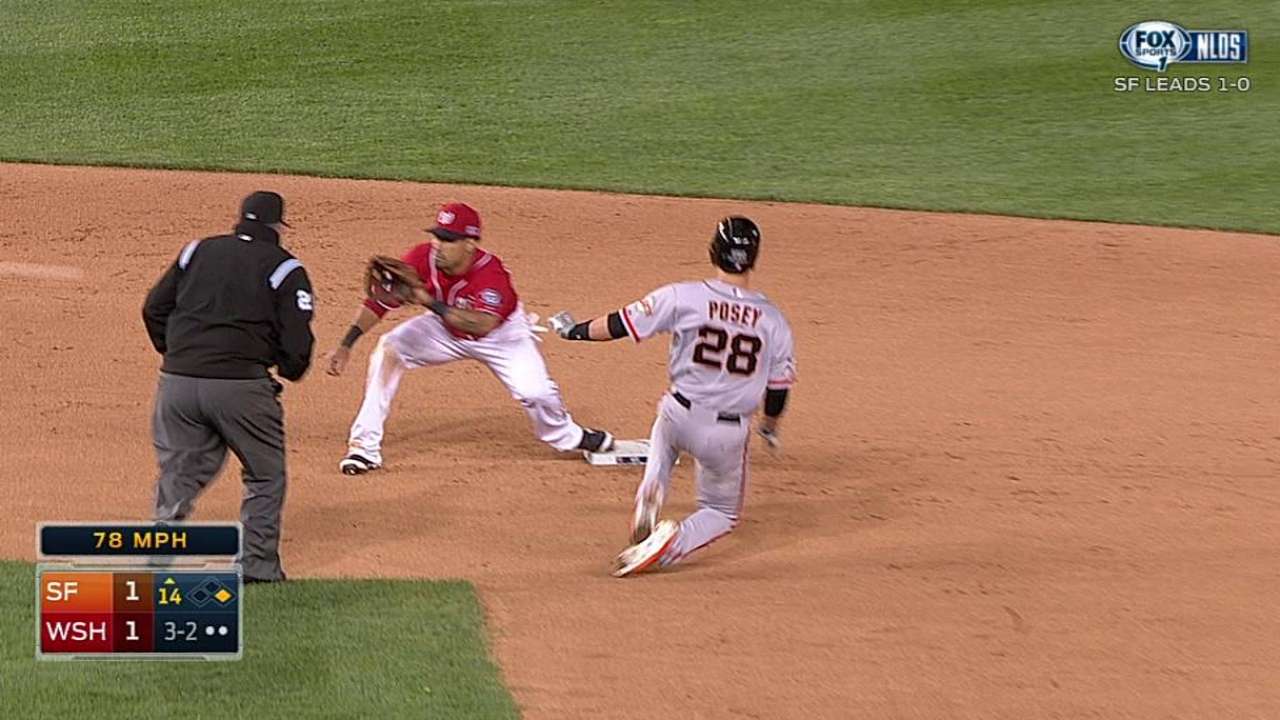 6. Christian Vazquez, Red Sox
Boston has the top-rated catching prospect in the Majors, according to MLBPipeline.com, in Blake Swihart, but Vazquez appears intent on seizing control of the job at Fenway Park. A 24-year-old talent from Puerto Rico, Vazquez threw out a whopping 52 percent of potential basestealers in 50 starts in his rookie year for the Sox. He ranked as the game's ninth-best defensive receiver in the James Handbook poll. The celebrated author rated Vazquez second behind Perez.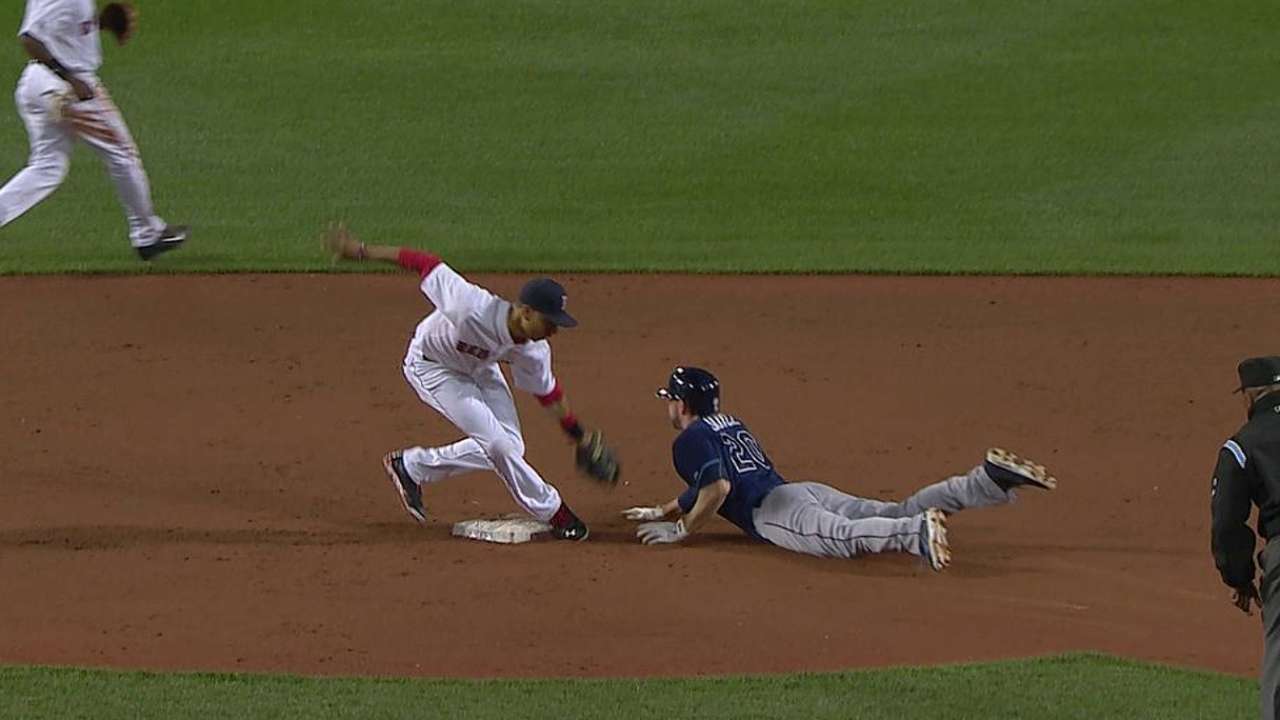 7. Hank Conger, Astros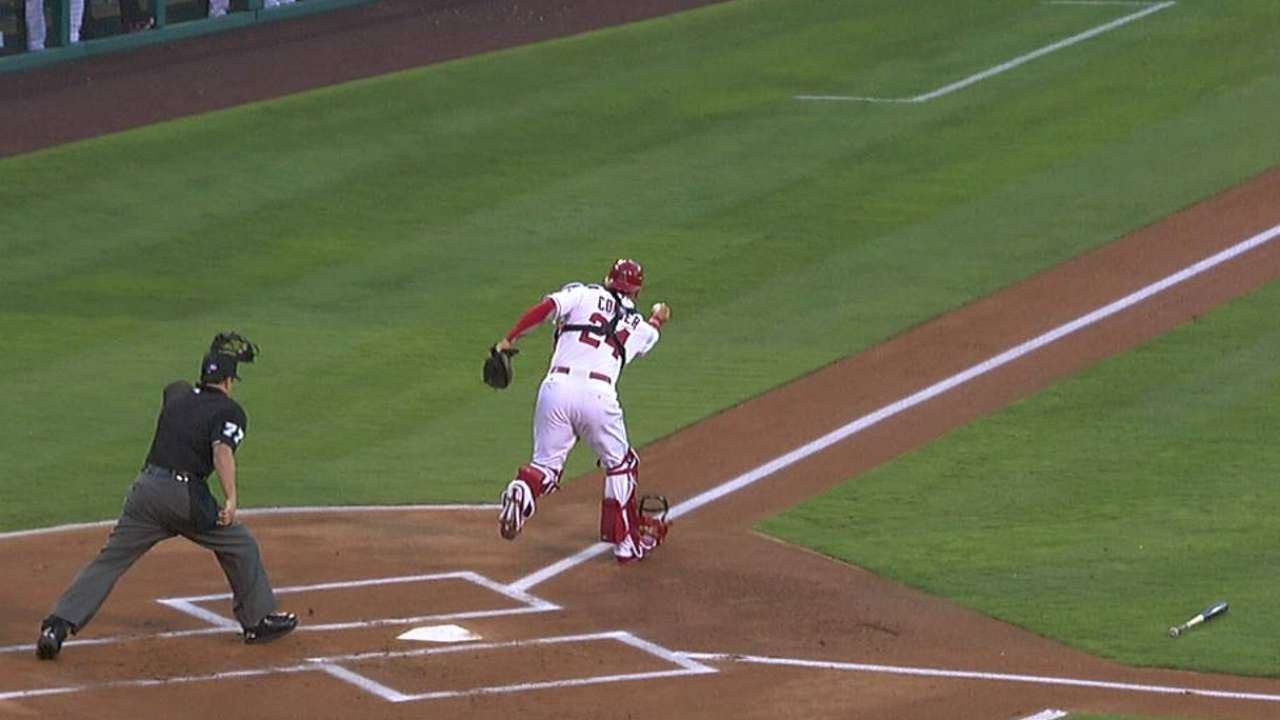 The Angels' first-round pick (No. 25 overall) in the 2006 Draft, Conger, 27, should benefit from a move to Houston after serving as a backup in Anaheim. A switch-hitter with power, Conger rates highly in pitch-framing studies and his 3.35 catcher's ERA in 70 starts in 2014 was better than the staff's overall 3.58 ERA. The James Handbook survey has Conger rated seventh defensively among all MLB catchers.
8. Austin Hedges, Padres
San Diego had a plan when it dealt dependable Rene Rivera to the Rays and Yasmani Grandal to the Dodgers while acquiring Derek Norris from the Athletics. The Padres are clearing a place, when he's ready, for Hedges, widely regarded to be the game's premier catching prospect defensively. Hedges, who will be 23 in August, has power and figures to be the Padres' leader behind the plate for years to come.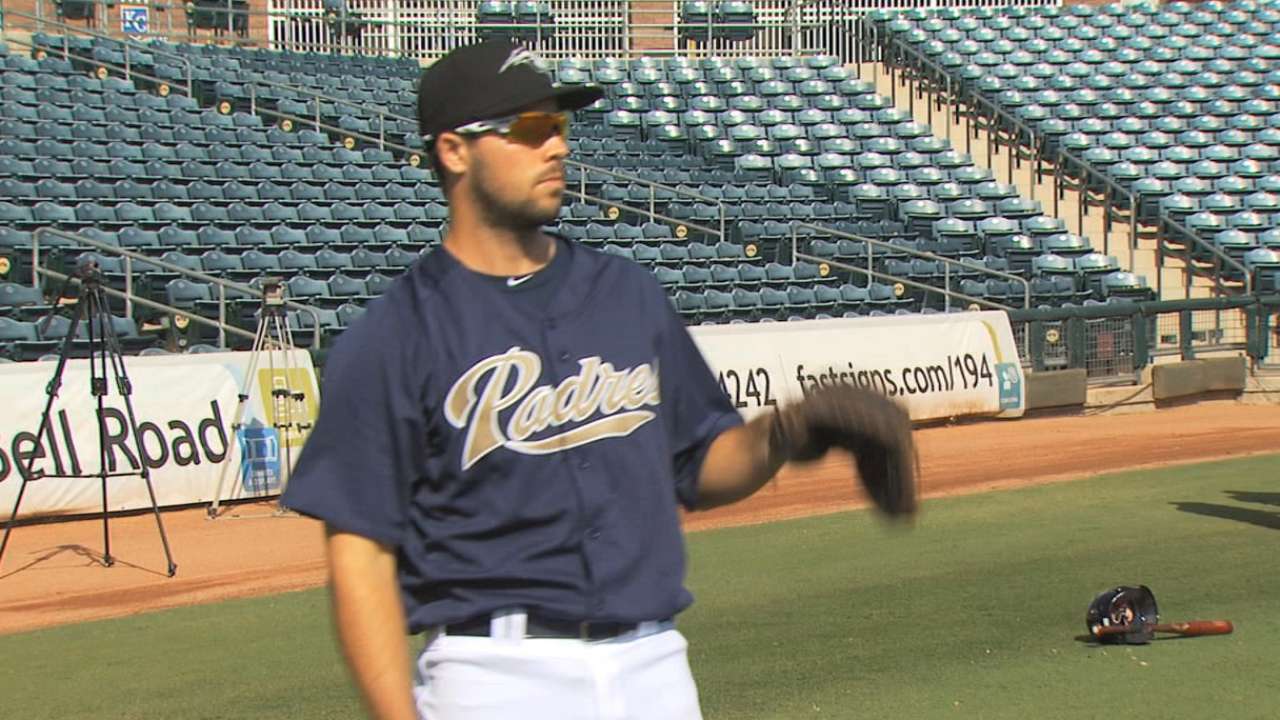 Lyle Spencer is a reporter for MLB.com. This story was not subject to the approval of Major League Baseball or its clubs.