MLB.com Columnist
Paul Hagen
Who's left? Plenty of solid players remain on free-agent market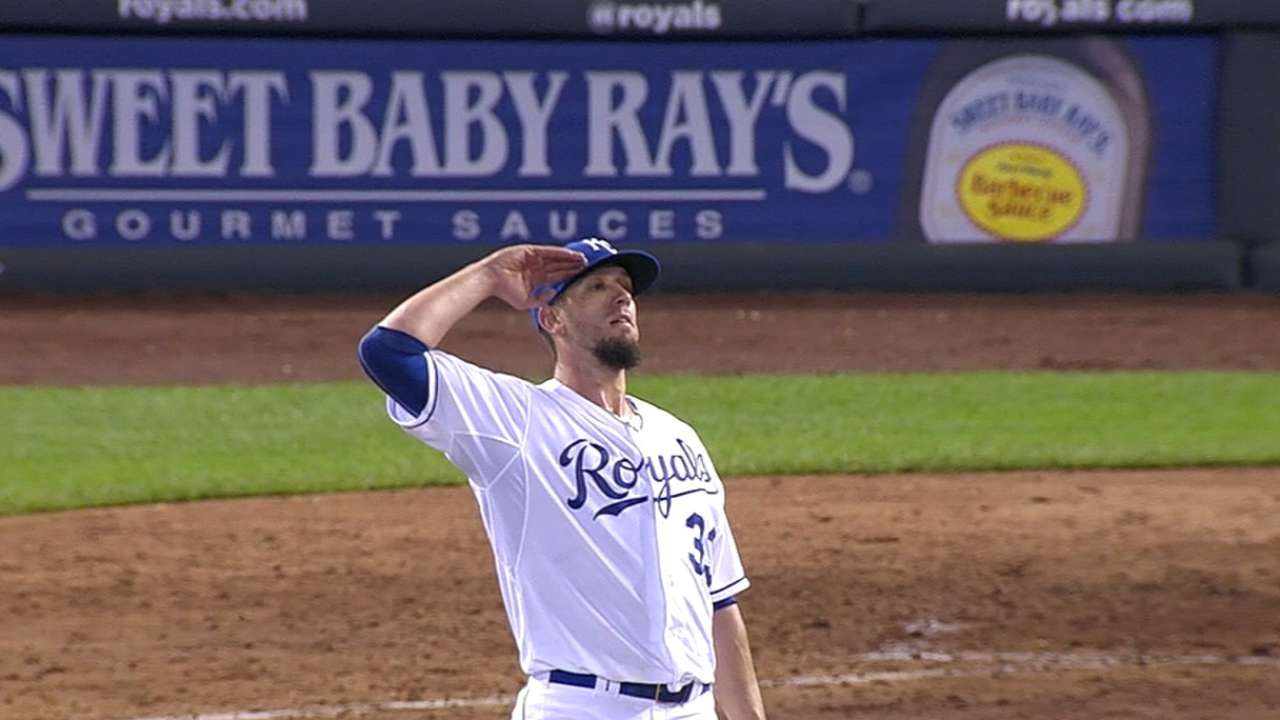 The official reporting dates for pitchers and catchers start popping up in about two weeks, and that's good news. It also has to be just a little uncomfortable for the approximately three-dozen free agents who are still scanning the help-wanted ads.
The biggest name, of course, is Big Game. That would be right-hander James Shields, who was considered one of the top three starters on the market going into the offseason. The other two, Jon Lester and Max Scherzer, cashed in with huge deals with the Cubs and Nationals, respectively.
Shields is still looking. It remains to be seen whether he'll get a lucrative long-term deal, sign for one year and try again next offseason or agree to something in between. Teams that Shields has been linked with include the Padres, Marlins, Blue Jays and White Sox.
In the meantime, though, there are several less-touted free agents who appear to be good gambles for clubs still trying to address needs. Especially clubs looking for pitching. For example:
Starting pitchers: Chris Young, Kyle Kendrick and Roberto Hernandez
Yes, Young has been injured a lot in recent years, but the Mariners were 17-12 in his 29 starts last season and he was named the American League Comeback Player of the Year Award winner. He held opponents to a .234 batting average. Hard to believe that Young hasn't signed yet, even at 35.
Kendrick -- who has a reported deal with the Rockies that is not official -- won't knock your socks off with his overall numbers. But he's durable (381 innings in 2013-14, more than Zack Greinke and Doug Fister, among others), and don't forget that two months into the 2013 season, he was 6-3 with a 3.12 ERA.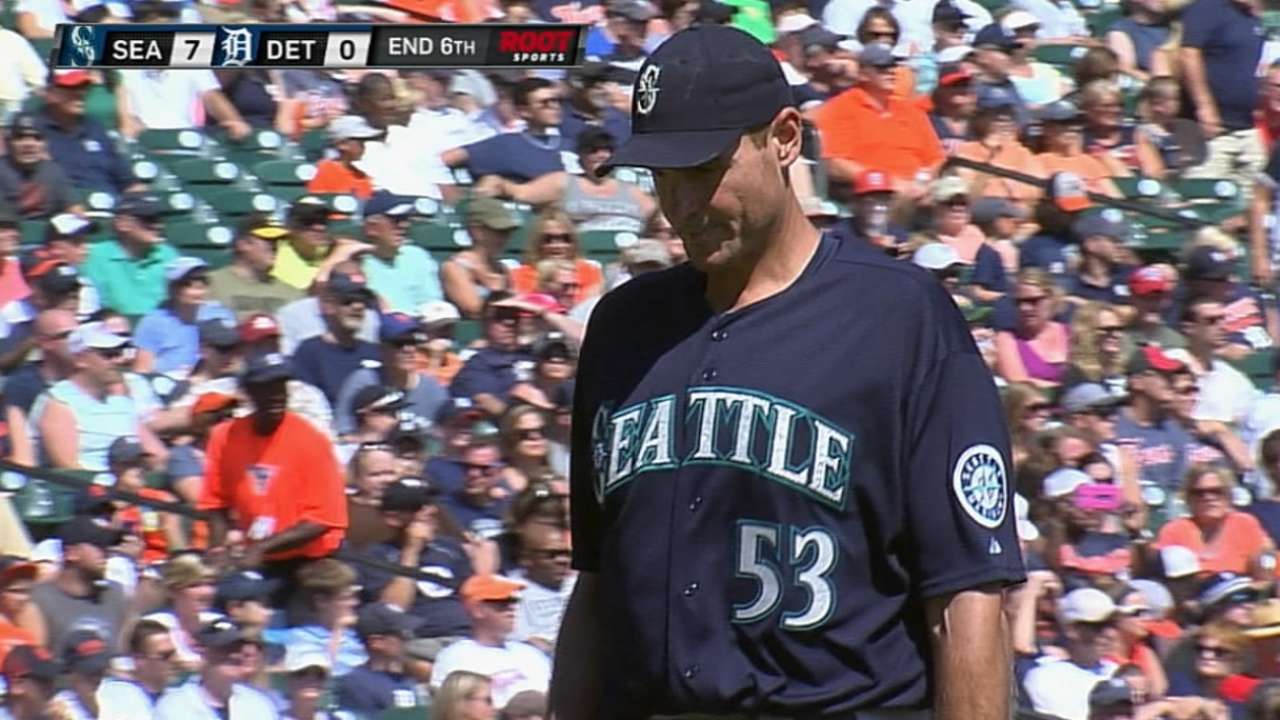 Hernandez pitched well enough for the Phillies in 2014 to attract the attention of a contender when the Dodgers were looking for rotation depth in July. He pitched well enough for a playoff-bound team to make nine starts for Los Angeles. Hernandez has also had success working out of the bullpen.
Also available: Kevin Correia, Franklin Morales, Joe Saunders and Brandon Beachy
Relief pitchers: Francisco Rodriguez, Rafael Soriano, Burke Badenhop and Joba Chamberlain
Now that Casey Janssen has signed with the Nationals, the Blue Jays look like the team most likely to add a significant bullpen piece before the start of Spring Training. The Tigers, Dodgers and Mets are also thought to be looking to upgrade. Fortunately, there are plenty of options here. And given how up and down relievers can be from year to year, even guys who didn't put up good numbers last season could be worth taking a long look at.
The 33-year-old K-Rod is coming off a season in which he saved 44 games in 49 opportunities for the Brewers while also posting a WHIP of 0.99 in 69 games. He struck out 73 in 68 innings while allowing just 49 hits, so it would be a surprise if he is looking for work much longer.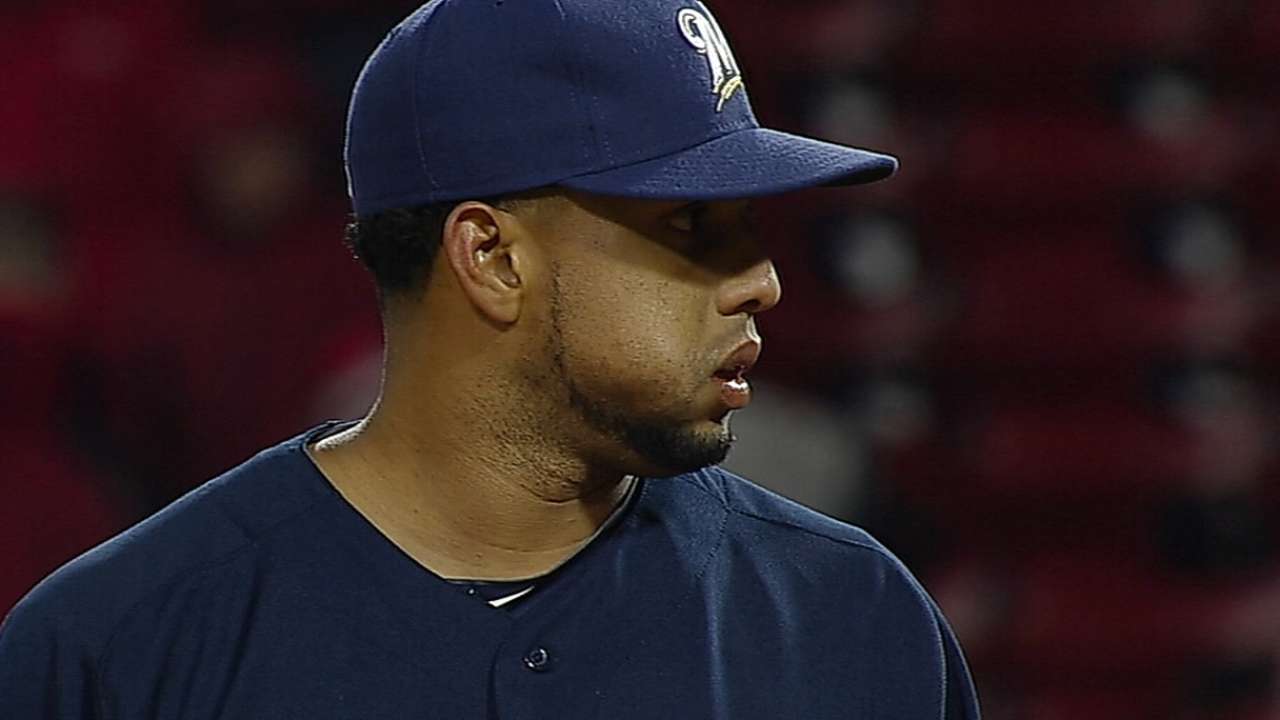 Soriano was removed from the closer's role by Washington at midseason, but he still had 32 saves and a 3.19 ERA. While it's true that his velocity has decreased and that he had a 6.48 ERA in the second half, he also held opponents to a .223 batting average and has shown durability. He may no longer be a potential closer, but it's hard to believe he couldn't help some team.
Badenhop is still relatively young -- he turns 32 this week. He pitched in 70 games for the Red Sox last year and had a 2.29 ERA. And Badenhop made less than the average Major League salary last season.
Chamberlain may not have become the dominant force that many thought he'd be, but he's also only 29, took the ball 69 times for the Tigers last season and allowed fewer hits than innings pitched while striking out 8.4 per nine innings. Chamberlain's velocity and production did drop off in the second half.
Also available: Mike Adams, Joe Beimel, Phil Coke, Matt Lindstrom, Chris Perez, Joe Thatcher
Outfielders: Ryan Ludwick and Nate Schierholtz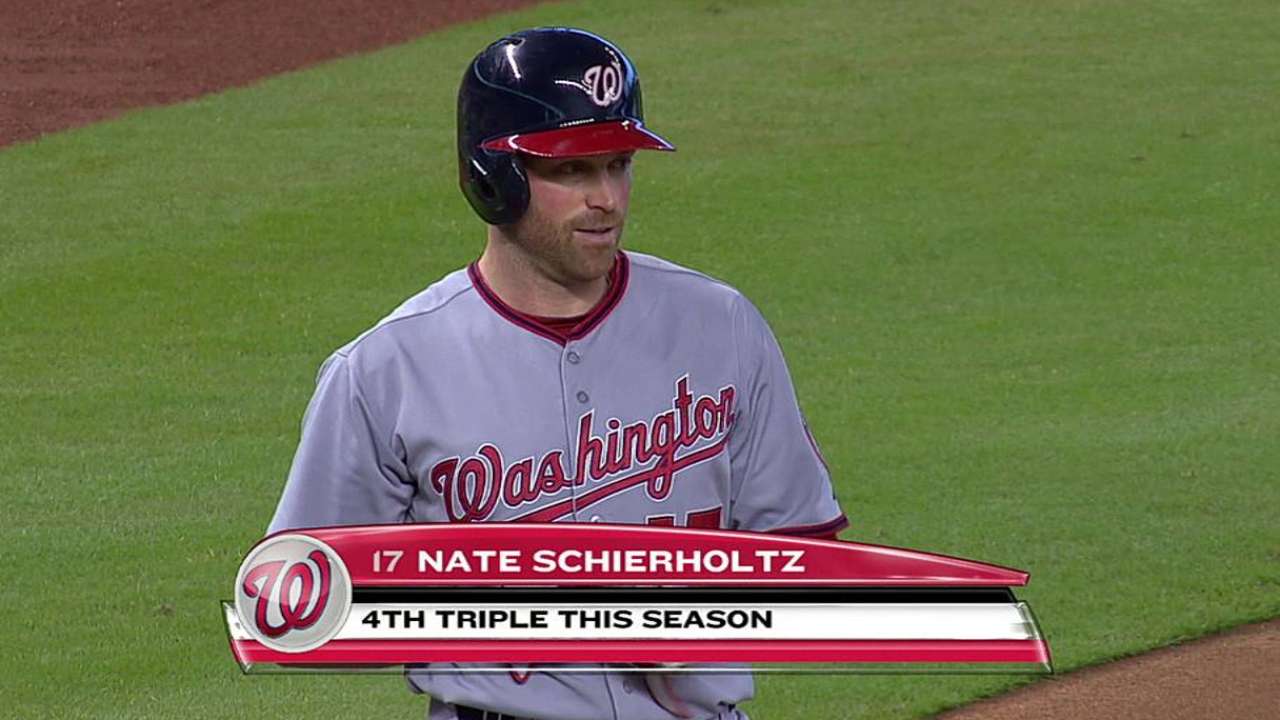 Ludwick has dealt with shoulder problems since he posted an .877 OPS for the Reds in 2012, but he still showed some power last season with nine homers in 357 at-bats. Schierholtz is coming off a down year, but he has shown in the past that he can contribute, and he will still be just 31 on Opening Day.
Also available: Ryan Doumit, Scott Hairston, Reed Johnson and Eric Young Jr.
Infielders: Everth Cabrera and Rickie Weeks
Despite issues, one of which was a 50-game performance-enhancing drug suspension in 2013, Cabrera's speed makes him an interesting player to consider. In 2012-13, he stole 81 bases in 210 games. Cabrera is just 28 years old and plays a premium position, so it would be surprising if a team looking for help at shortstop doesn't give him a chance.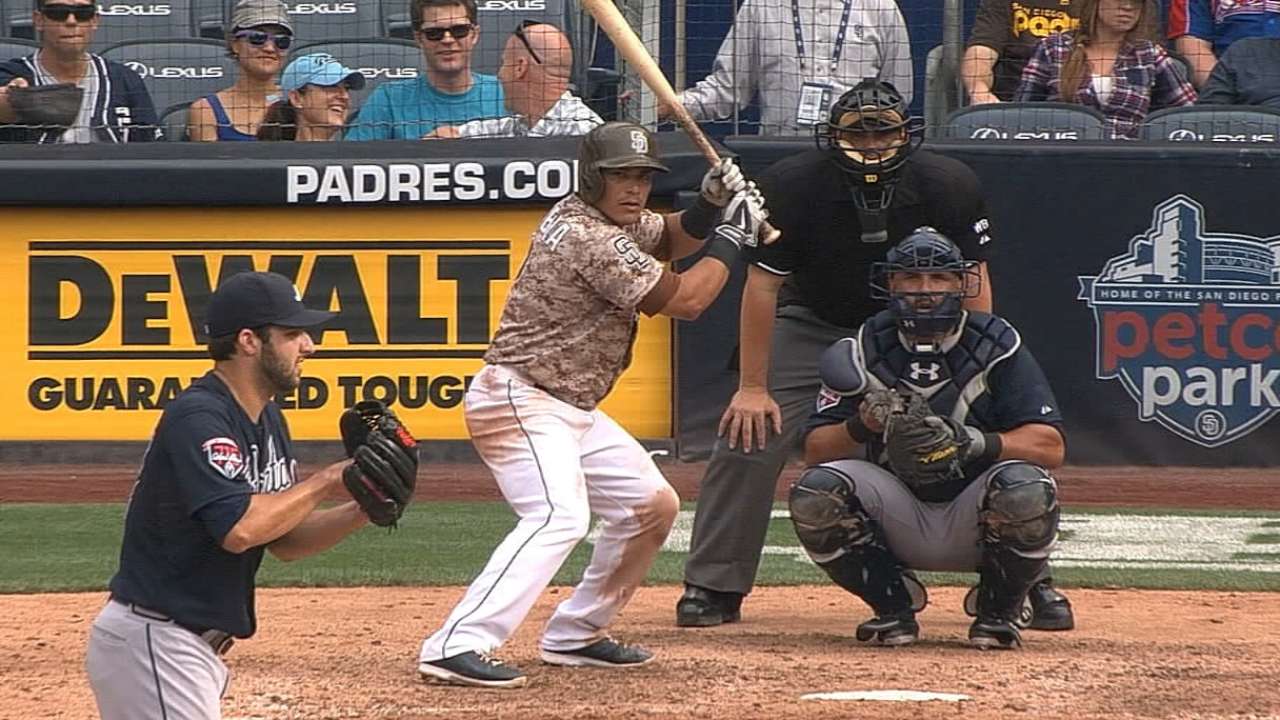 Weeks was largely limited to pinch-hitting duties last season, partly because of the emergence of Scooter Gennett at second base and partly because he resisted a move to the outfield when Ryan Braun was injured early in the year. Still, Weeks put up decent offensive numbers and, at 32, should still have some productive years ahead of him.
Also available: Mark Ellis
Paul Hagen is a reporter for MLB.com. This story was not subject to the approval of Major League Baseball or its clubs.