MLB.com Columnist
Bernie Pleskoff
On the Cusp: New York Mets
Syndergaard, Plawecki may be able to help big league club in 2015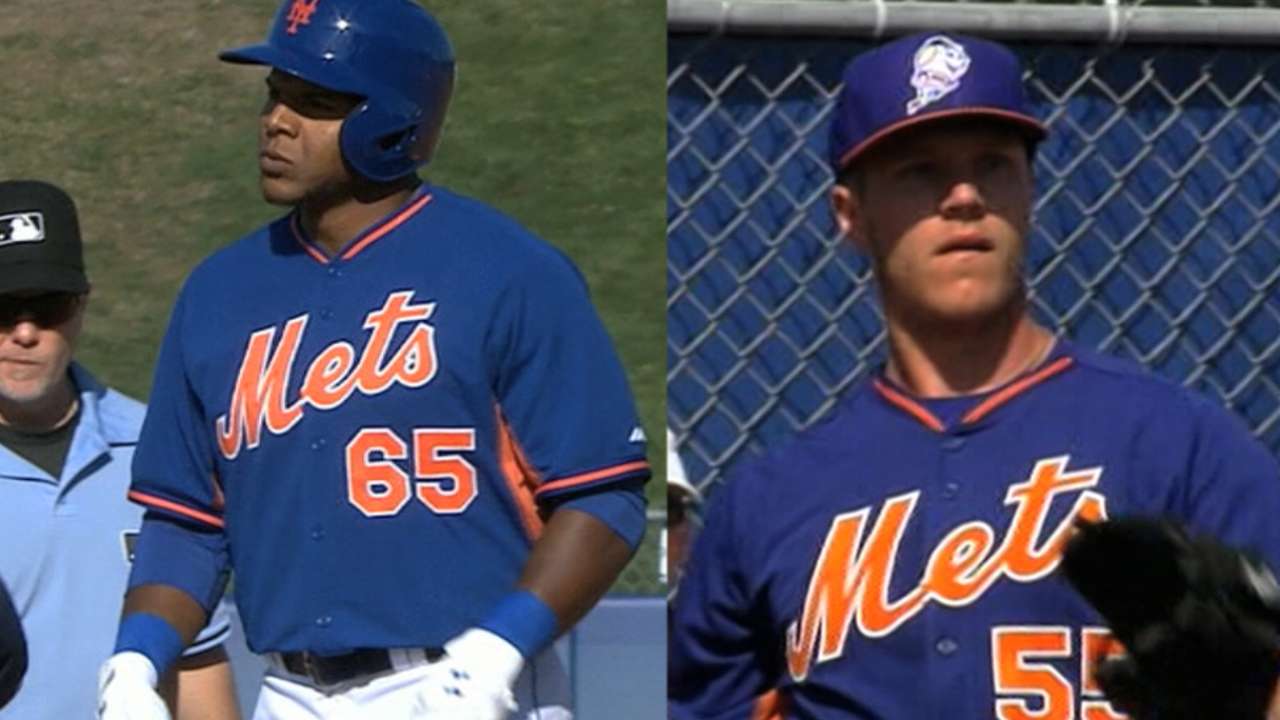 In this series, Bernie Pleskoff takes a team-by-team look at which top prospects are poised to make a contribution at the big league level in 2015.
The Mets have had a quiet offseason, and they hope that their regular lineup will continue to improve. There are some prospects in the pipeline that could add roster support along the way. Their prospects on the cusp include position players and pitchers.
Here are the Mets prospects I think have a chance to make an impact in New York in 2015, listed by their rankings in the club's Top 20 Prospects list.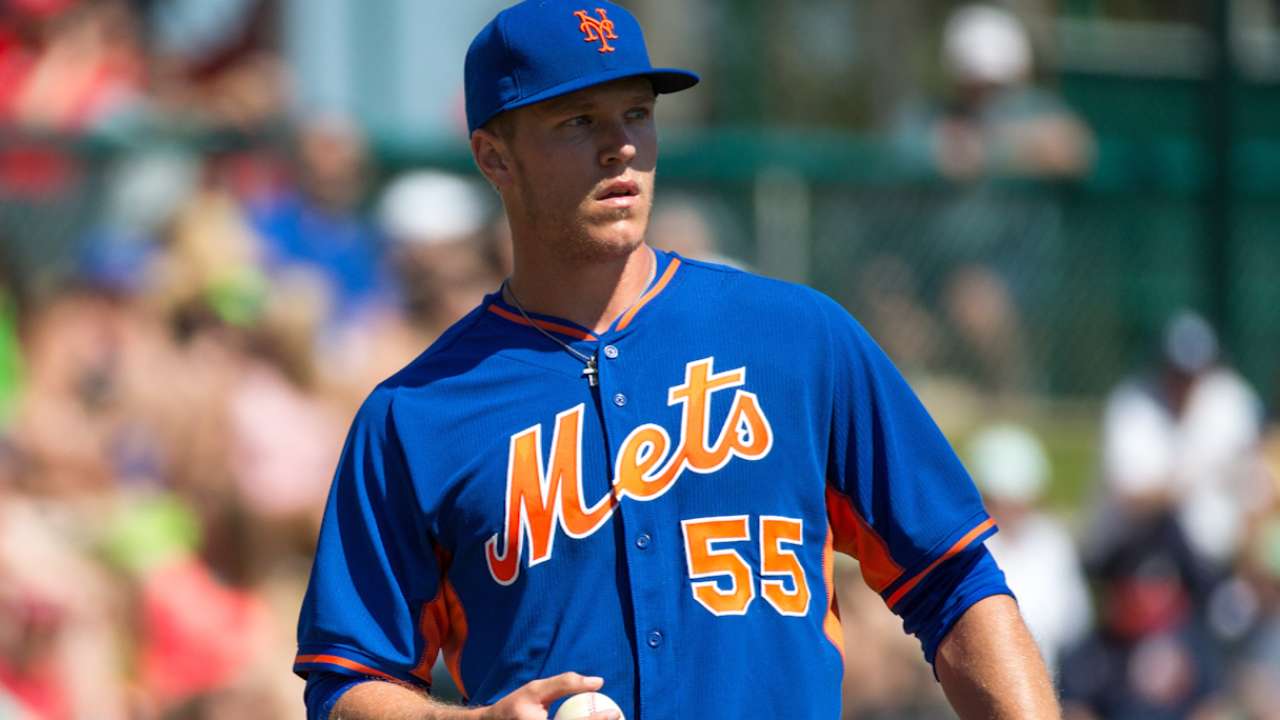 Noah Syndergaard | RHP | 6-foot-6, 240 pounds | No.1
Syndergaard is big and strong with excellent upside. He scuffled at Triple-A Las Vegas this past season, yielding 154 hits and 43 walks in 133 innings. As a result, Syndergaard's ERA was 4.60 and his WHIP was 1.48. That was not characteristic for him, and he raised some doubts. Syndergaard throws a fastball that can hit 98 mph, and he backs it up with a very good slider and an effective curveball and changeup. Hitters have been known to chase his secondary pitches, as his slider, curveball and changeup are all quality offerings.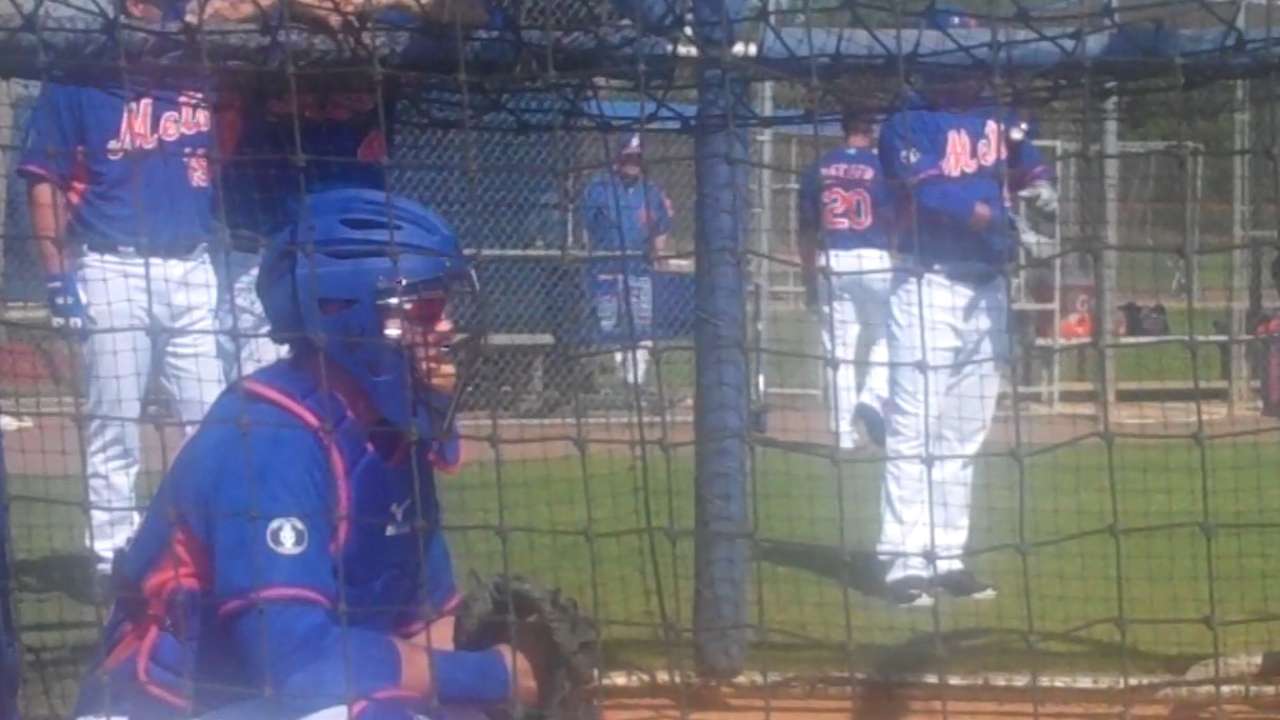 Kevin Plawecki | C | 6-foot-2, 225 pounds | No. 2
The right-handed hitter has always shown he can hit. For example, Plawecki hit .283 last season at Triple-A Las Vegas after hitting a robust .326 the first part of the year at Double-A Binghamton. His power continues to emerge and he could be a good contact hitter on offense. Plawecki has good blocking ability behind the plate and effective mechanics to be a starting catcher. He may get a late-season call unless needed sooner.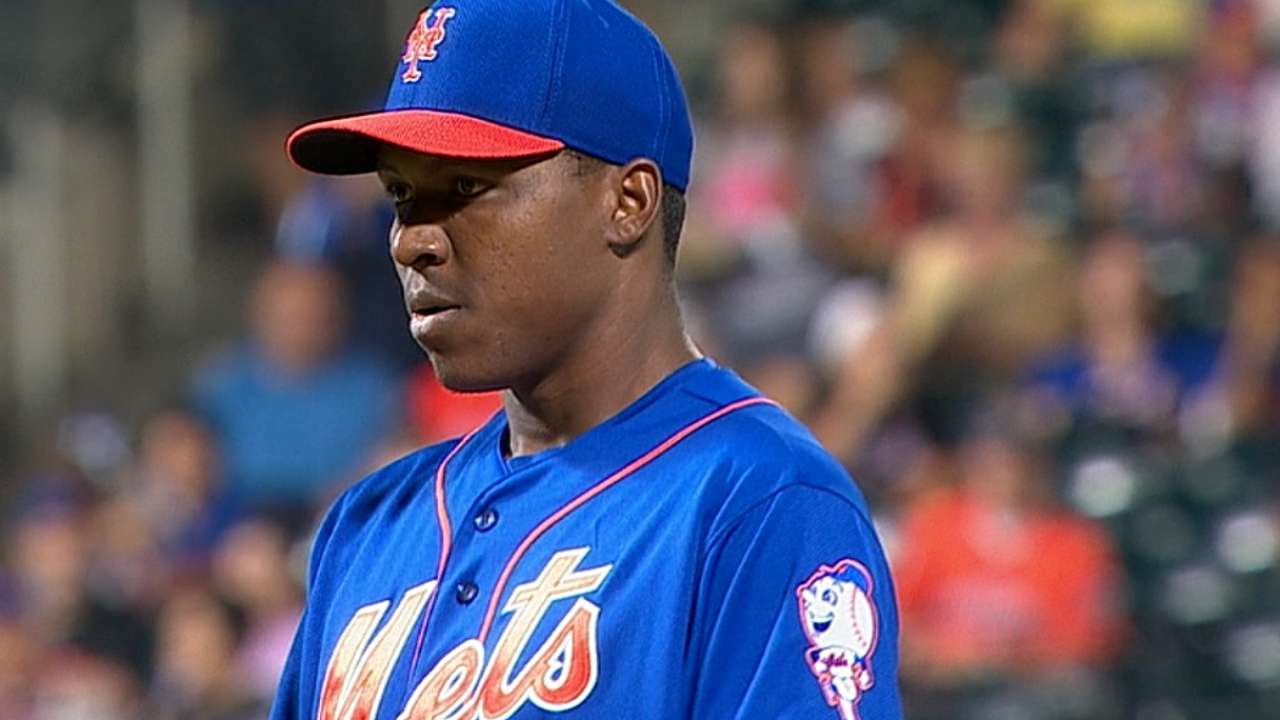 Rafael Montero | RHP | 6-foot, 185 pounds | No. 6
Not the biggest righty, Montero saw time with the Mets last season, getting eight starts in 10 overall appearances. He had a 4.06 ERA and a 1.51 WHIP in 44 1/3 innings. Montero's walk rate of 4.9 per nine innings defied his reputation as a superb control pitcher. He is capable of throwing strikes and keeping hitters of balance with a low-90s fastball, a good slider and a serviceable changeup.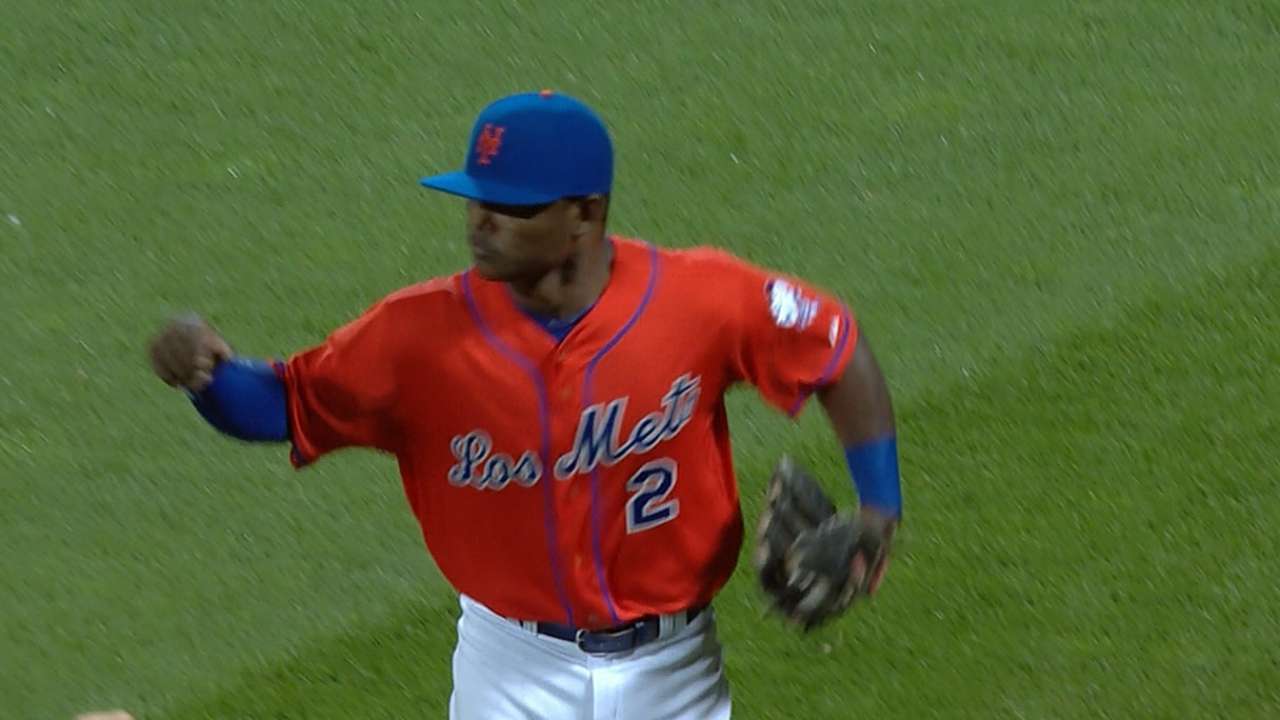 Dilson Herrera | 2B | 5-foot-10, 150 pounds | No. 8
To date, the right-handed-hitting Herrera is a second baseman, period. He really hasn't often played other infield positions in his career with Pittsburgh and New York so far. Herrera is, however, a .297 career hitter in parts of four Minor League seasons. He got a taste with the Mets last season, hitting .220 in 66 plate appearances. Herrera has legitimate power, especially for a man his size. He uses the entire field and can steal bases with good speed.
Cesar Puello | OF | 6-foot-2, 220 pounds | No. 13
Puello has tremendous upside as an aggressive right-handed-hitting power hitter. For a big man, he has impressive speed among his five-tool skill set. Puello also sports impressive arm strength and good defense in right field. Showing an ability to spray the ball to all fields, he may really thrive in the big gaps of Citi Field. Using an uppercut swing with very quick bat speed, Puello could ultimately thrive as a big league hitter.
Cory Mazzoni | RHP | 6-foot-1, 200 pounds | No. 14
A former second-round selection, Mazzoni pitched for the University of North Carolina and has already pitched at every Mets level. He has a 90- to 94-mph fastball, with a curveball as his best secondary pitch. Mazzoni also throws a splitter, a pitch in development. His control is a bit better than average, and that may bode well for a call to the big club this year.
Jack Leathersich | LHP | 5-foot-11, 200 pounds | No. 15
Once a starter in college, he has converted to the bullpen and has found success. Leathersich pitched at Double-A Binghamton and Triple-A Las Vegas last season, with Las Vegas proving a bit challenging. He isn't overpowering, with a fastball at 91-93 mph and a good curveball and mediocre changeup as secondary pitches. If Leathersich can improve his control and cut down his walks, he has a chance to help.
Matt Reynolds | SS/2B | 6-foot-1, 198 pounds | No. 19
Reynolds showed a good contact, live-drive bat when he finished his 2014 season at Las Vegas, hitting .333 in 301 plate appearances. He has continued to impress with a solid offensive game that includes a bit of pop in his bat and patience at the plate. Reynolds has the speed to steal bases and put pressure on the pitcher. Having just turned 24, he could still need more seasoning.
Bernie Pleskoff has served as a professional scout for the Houston Astros and Seattle Mariners. Follow @BerniePleskoff on Twitter. This story was not subject to the approval of Major League Baseball or its clubs.