Hochevar eager to return to action with Royals
Right-hander is looking to bolster an already deep bullpen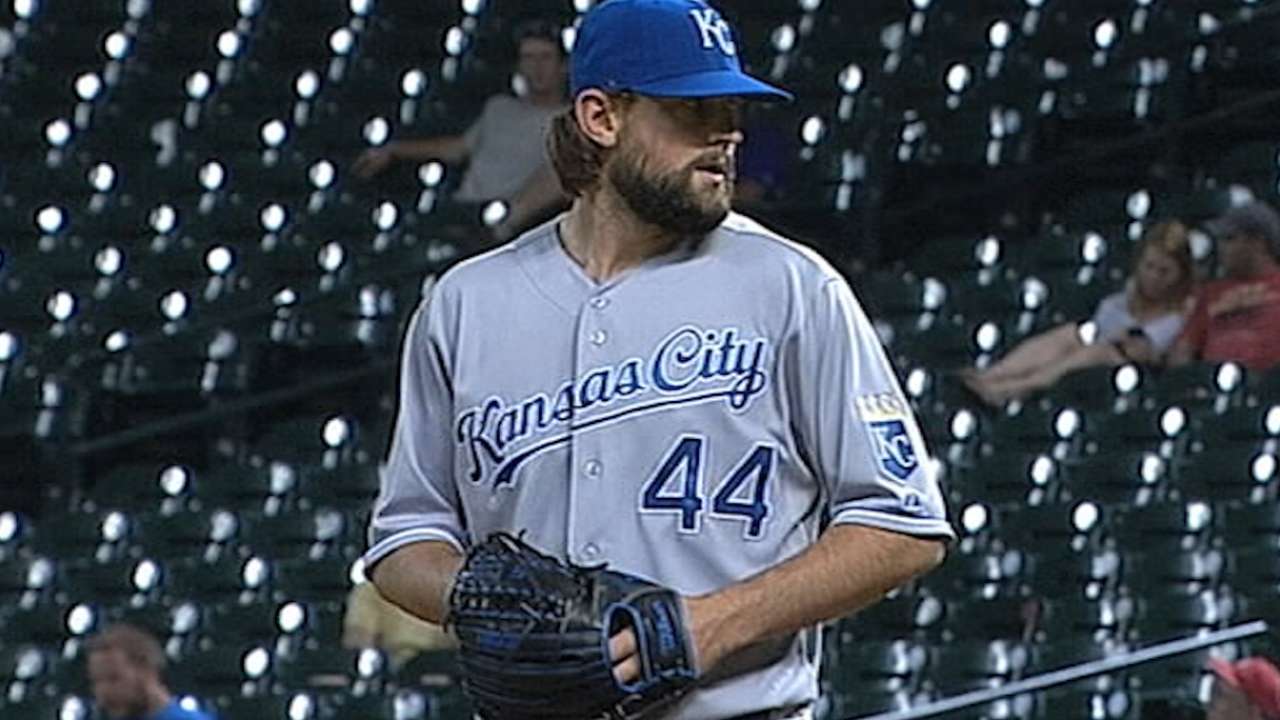 KANSAS CITY -- One might think the Royals' magical run to the World Series in 2014 was nothing more than a cruel joke for right-hander Luke Hochevar.
After all, Hochevar, the No. 1 overall pick of the 2006 First-Year Player Draft, had witnessed as many Royals losses as any player on the roster. And then, when the team took the baseball nation by surprise and made the playoffs for the first time since 1985, Hochevar could only observe from the sidelines.
Tommy John surgery shelved Hochevar last March, forcing him to miss the entire season. And all the fun.
But Hochevar is far from bitter.
"It's one of the toughest things I've done because it's what you dream about," he said. "When you get drafted, that's your vision. It's what you see yourself doing, pitching in the World Series.
"But I'd rather experience what we experienced last year like I did, than never experience it at all. It's like I've said before -- I'd rather experience it hurt than never experience it healthy. If my role was to put on my pom poms every night and lose my voice, so be it. It's the stinking World Series. It was great."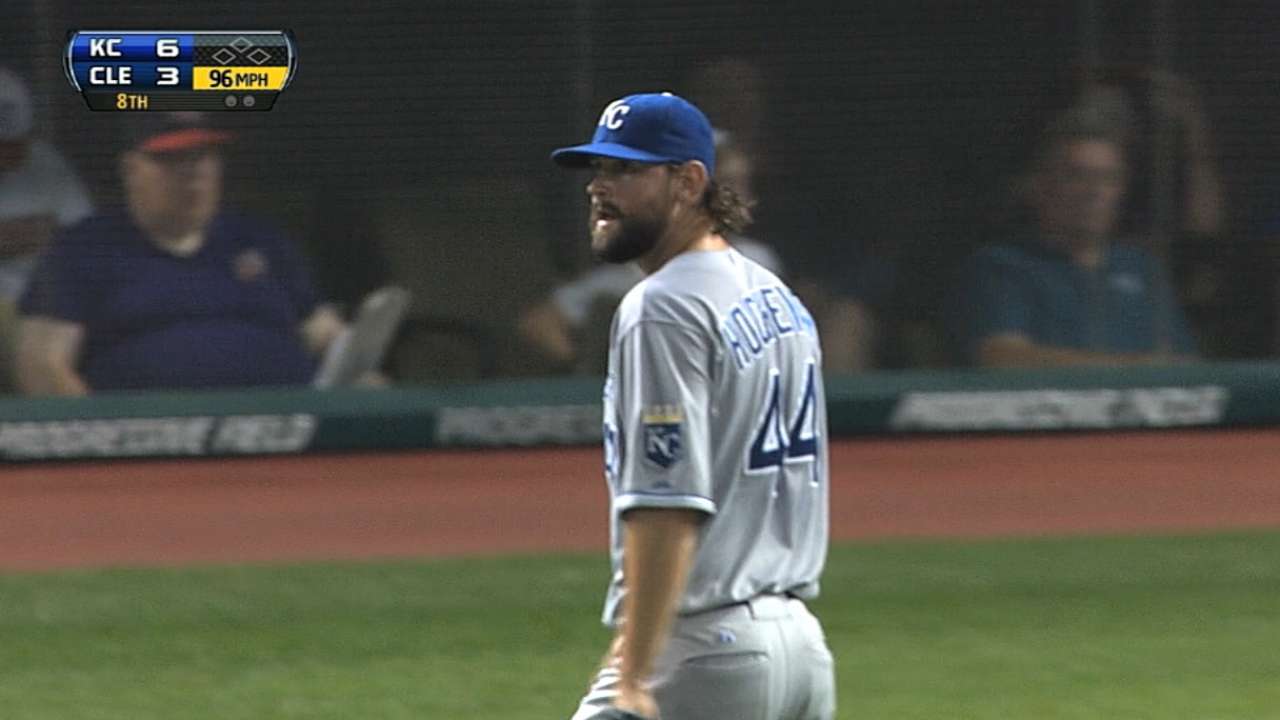 And as Hochevar worked through his recovery and pondered his pending free agency, he had little doubt that he wanted to return to the Royals. That deal -- a two-year, $10 million contract -- was finalized in early December.
Hochevar admits now he never really thought about playing for another organization.
"It's all that I know and it's all that I need to know," he said. "When you get to free agency, it's a business, and everything would seem to be greener on the other side. But I knew better. I knew what I had here in Kansas City."
Hochevar's comfort level with general manager Dayton Moore also made the decision to stay that much easier.
"Just knowing Dayton and the type of person he is and how I know he'll put the right people in place [for us to win] made it easy," Hochevar said. "Seeing his vision come to fruition last year was big. I know he's the right general manager and [Ned Yost] is the right manager. Easy decision."
So with that decision behind him, Hochevar has focused on his rehab. He is throwing off the mound now in 30-pitch stints.
"Mostly fastballs and changeups," he said. "I'll probably start throwing curves once we get to spring.
"I'm conditioning my arm. Once Spring Training comes around, they're going to monitor me for a little while, but once they cut me loose, I'll be a regular guy again."
And how long has Hochevar ached to be a "regular guy" again?
"I wanted to nine months ago," he said, laughing. "It's like a pregnant woman -- she wants to get it out, and I want to get back on the mound again."
Hochevar is eager to return to the role he excelled at in 2013, when a shift to the bullpen produced stunning results -- a 1.92 ERA with 82 strikeouts in 70 1/3 innings. He'll help bolster what already is perhaps the strongest bullpen in baseball.
And he vows his arm will be ready by Opening Day.
"To be honest, it feels better than before the surgery," Hochevar said. "It was a daily grind before the surgery. It was always cranky trying to get the arm loose. But now it feels better. It really does feel better than it ever has."
Jeffrey Flanagan is a reporter for MLB.com. This story was not subject to the approval of Major League Baseball or its clubs.