Giants, Belt avoid arbitration with 1-year deal
Contract reportedly worth $3.6 million as club takes cautious approach with increased payroll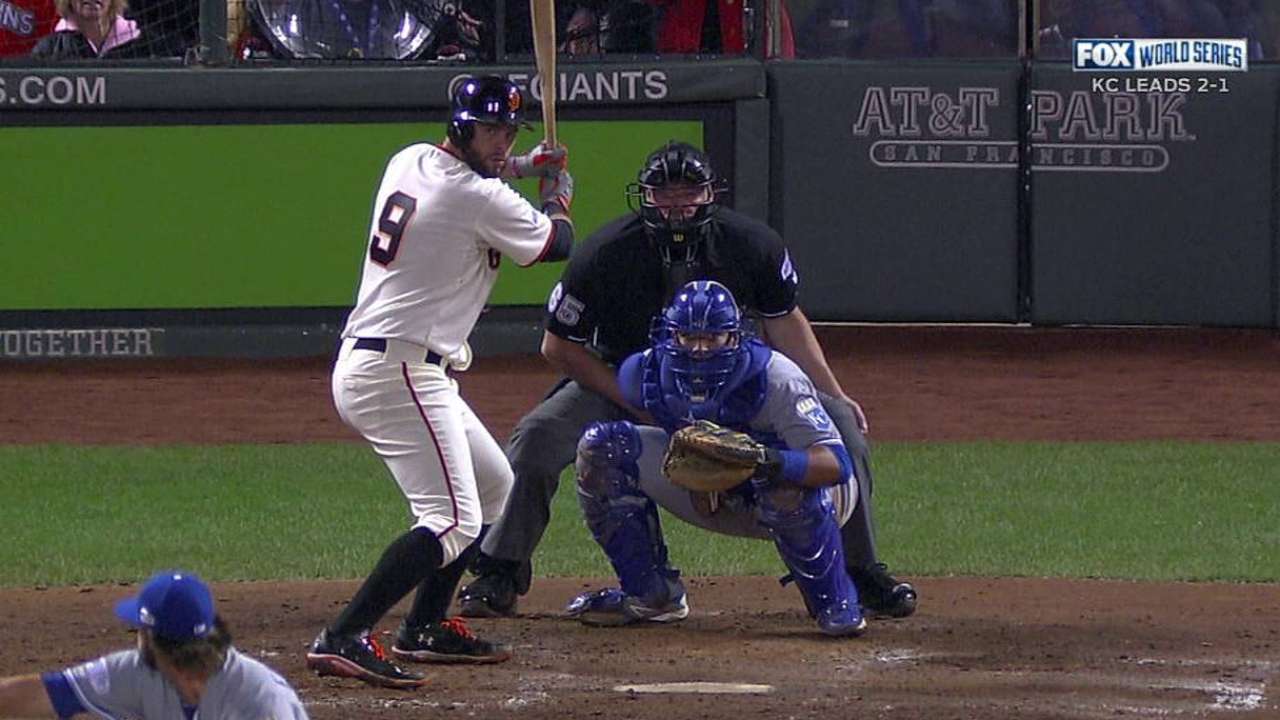 SAN FRANCISCO -- The Giants may have gone for broke while striving to win last year's World Series, but they probably won't go broke as they attempt to defend their title.
First baseman Brandon Belt avoided salary arbitration Monday by agreeing to a one-year deal worth a reported $3.6 million. This hiked the Giants' payroll to approximately $168.7 million for 20 players, not all of whom will make the 25-man Opening Day roster (example: second baseman Marco Scutaro, who'll earn $6,666,667 as he tries to overcome back ailments). Salary figures were obtained from confirmed reports and Cot's Baseball Contracts.
Though half of the Giants' 40-man roster remains unsigned, the only arbitration-eligible performer without a contract is third baseman Casey McGehee, whose salary won't be exorbitant. McGehee filed for $5.4 million; the Giants countered with $4 million.
Only a handful of the rest, such as second baseman Joe Panik, will receive more than the Major League minimum of $507,500. Most younger, less proven players will be paid at or slightly above that rate only if they're in the Majors.
Thus, while the Giants will top the approximately $149 million they paid members of last year's Opening Day roster and the $180 million they committed to their 40-man roster for 2014, neither figure will be disproportionately higher. Club president Larry Baer said shortly after the Giants secured their third World Series crown in five seasons that he anticipated a payroll increase.
The Giants were unable to lure a pair of free agents, third baseman Pablo Sandoval and left-hander Jon Lester, whose deals would have hiked the payroll past the $190 million level if either had signed with San Francisco.
As general manager Brian Sabean said after the Giants recently signed free-agent outfielder Nori Aoki to a one-year, $4.7 million contract, "We've moved forward methodically and again have spread the money through the roster. If we had made a big signing, we would have had to fill out this team in a different fashion."
The Giants have tried to remain prudent without being cheap. According to Cot's, their total player payroll ranked seventh in the Majors last year, marking the ninth time in the previous 13 seasons that they ranked at least ninth in this category. San Francisco has not occupied a spot in the bottom half of the big league payroll list since the franchise checked in at 17th in 2008. Since then, the Giants have finished above .500 in five of six seasons, besides winning their trio of World Series.
Belt, 26, hit .243 with 12 home runs and 27 RBIs in 61 games last year, when a broken left thumb and a concussion limited his activity. But he hit .295 while starting all 17 postseason games and furthered the team's championship bid with his go-ahead homer in the 18th inning of Game 2 of the Division Series at Washington. That gave San Francisco a 2-1 triumph.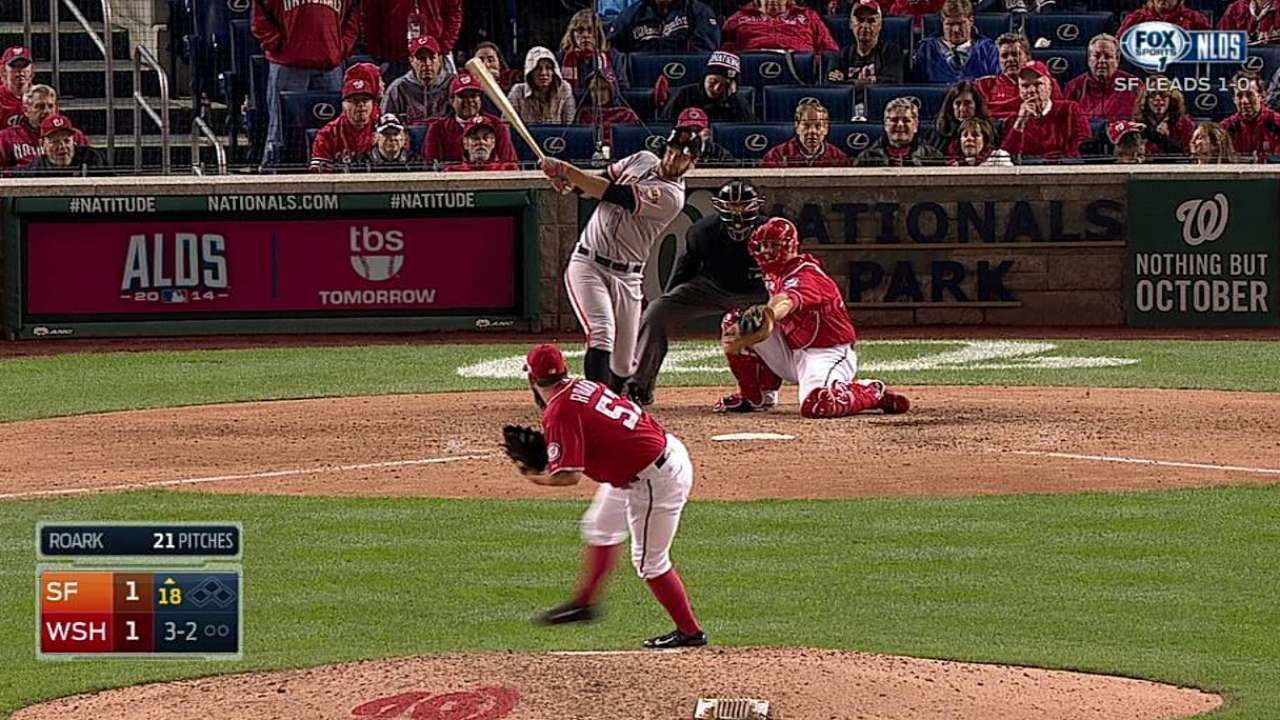 Belt filed for $4.5 million in arbitration while the Giants offered $3 million. Last season, Belt earned $2.9 million in his first year of arbitration eligibility.
Chris Haft is a reporter for MLB.com. Read his blog, Haft-Baked Ideas, and follow him on Twitter at @sfgiantsbeat. This story was not subject to the approval of Major League Baseball or its clubs.