The Week Ahead: Spotlight shifts to diamond
More Hot Stove business still to be settled with Spring Training fast approaching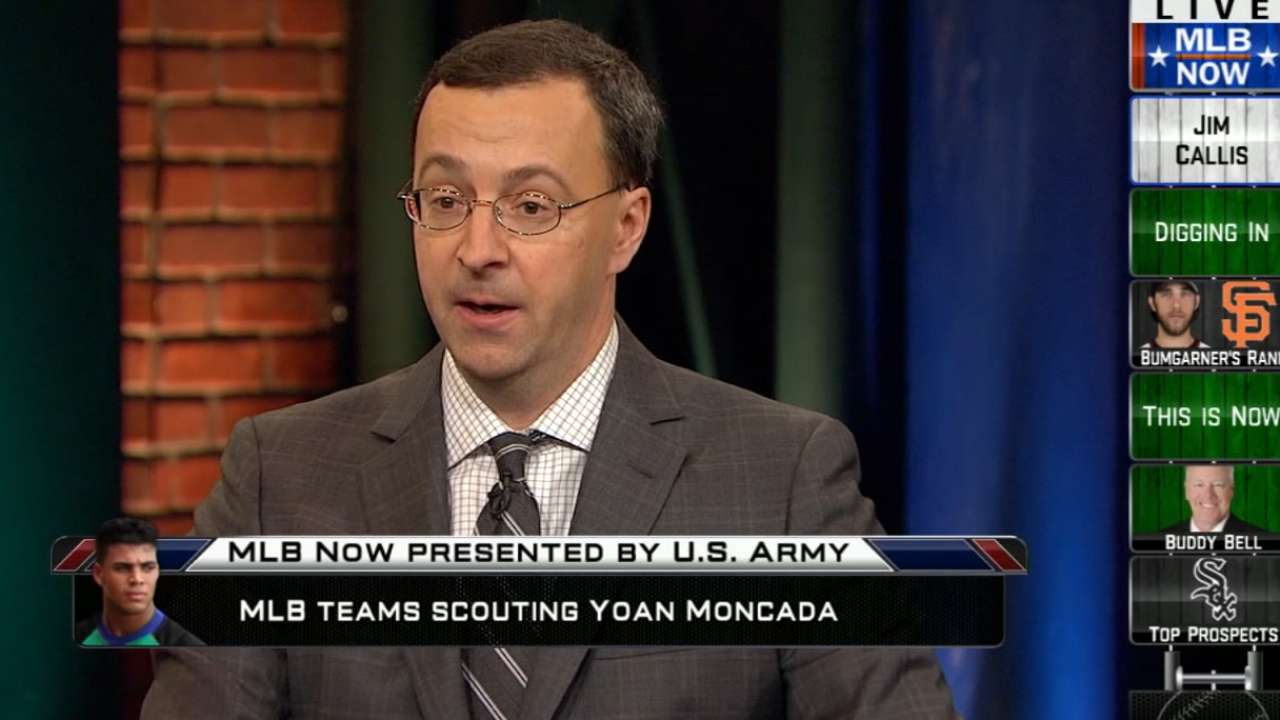 Starting Monday, the sports focus in Seattle and New England shifts back to the Mariners and the Red Sox. No matter what Punxsutawney Phil decides, pitchers and catchers will begin reporting to their Spring Training camps in a little more than two weeks.
That means ground balls, not groundhogs. That means baseball is back in the collective American sports spotlight, and it begins with the week ahead.
Trucks full of bats and gloves and baseballs -- and players' golf clubs -- will be pulling out of stadiums and winding over snowy thoroughfares onto highways that will take them to the magical lands of the Cactus League and the Grapefruit League.
But the immediacy of the move to Arizona and Florida for the six-week sessions that will prepare the 30 teams for the 2015 season doesn't mean clubs aren't being patient when it comes to shopping or dealing on the still-very-open market.
In the past week alone, baseball fans have been inundated with stories about Cuban infield prospect Yoan Moncada, Dodgers right-hander Zack Greinke and even former big leaguer Andruw Jones. These developments could lead to action within the next seven days, when teams start to get serious about locking down rosters prior to arriving at spring camp.
It remains to be seen if Moncada will be able to sign with a big league team before Spring Training, but his agent, David Hastings, did receive a notification from the U.S. Department of the Treasury's Office of Foreign Assets Control (OFAC) on Friday night that should clear the way for such a transaction, according to MLB.com's Jesse Sanchez.
Moncada, 19, has worked out privately for at least eight teams, sources told Sanchez, and four other teams have shown interest. So something could be in the offing soon.
Meanwhile, the same could be said for Jones, the longtime MLB outfielder who has played the past two seasons in Japan but reportedly would like to give the big leagues another try.
And then there's Greinke, who can opt out of his Dodgers contract after 2015 and was asked about it last week. Greinke said he wasn't ready to discuss what he might decide, but with Spring Training looming, there's a good chance this will continue to be a topic of discussion in the days and weeks to come.
Oh, and let's not forget James Shields. The best remaining free agent was said to have desired a five-year contract for somewhere around $100 million, and with club payrolls getting set and time running out before pitchers have to report, one has to wonder what situation the durable righty will end up accepting.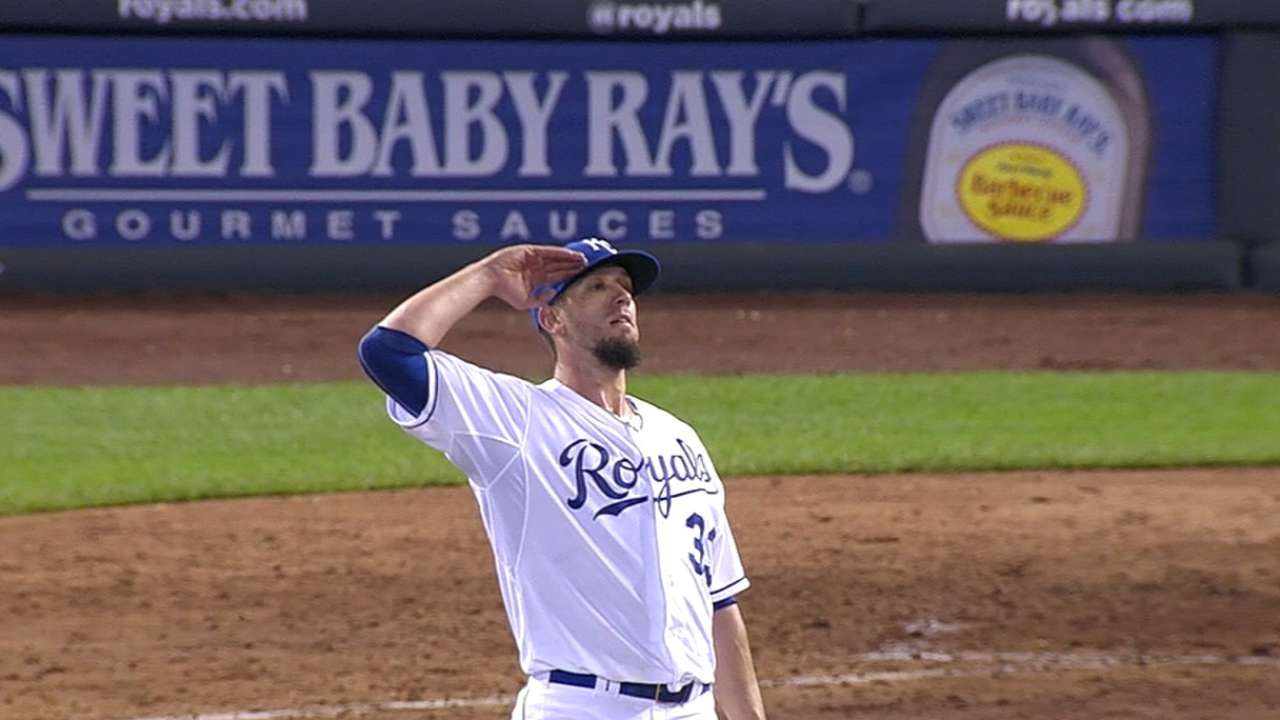 While all that is sorted out, the upcoming week also could provide more information as to the future whereabouts of other well-regarded players.
Chad Billingsley was taken off the pitching board last week when he agree to a one-year deal with the Phillies, but starters Chris Young, Roberto Hernandez, Kyle Kendrick and Carlos Villanueva are still out there, as are relievers Rafael Soriano, Francisco Rodriguez, John Axford, Joba Chamberlain, Joe Beimel, Joe Thatcher and Brian Wilson. Available position players include outfielders Ryan Ludwick, Reed Johnson, Nolan Reimold and Nate Schierholtz and infielders Rickie Weeks and Everth Cabrera.
Otherwise, it's Feb. 2 and Troy Tulowitzki and Carlos Gonzalez are still members of the Rockies, Cole Hamels still pitches for the Phillies, and the Mets still have starters Dillon Gee, Jon Niese and Bartolo Colon. At least for now.
Doug Miller is a reporter for MLB.com. Follow him on Twitter @DougMillerMLB. This story was not subject to the approval of Major League Baseball or its clubs.