Bill Ripken's 'Groundhog Day' would be big league debut
Former Orioles second baseman cherishes experience playing with brother, for father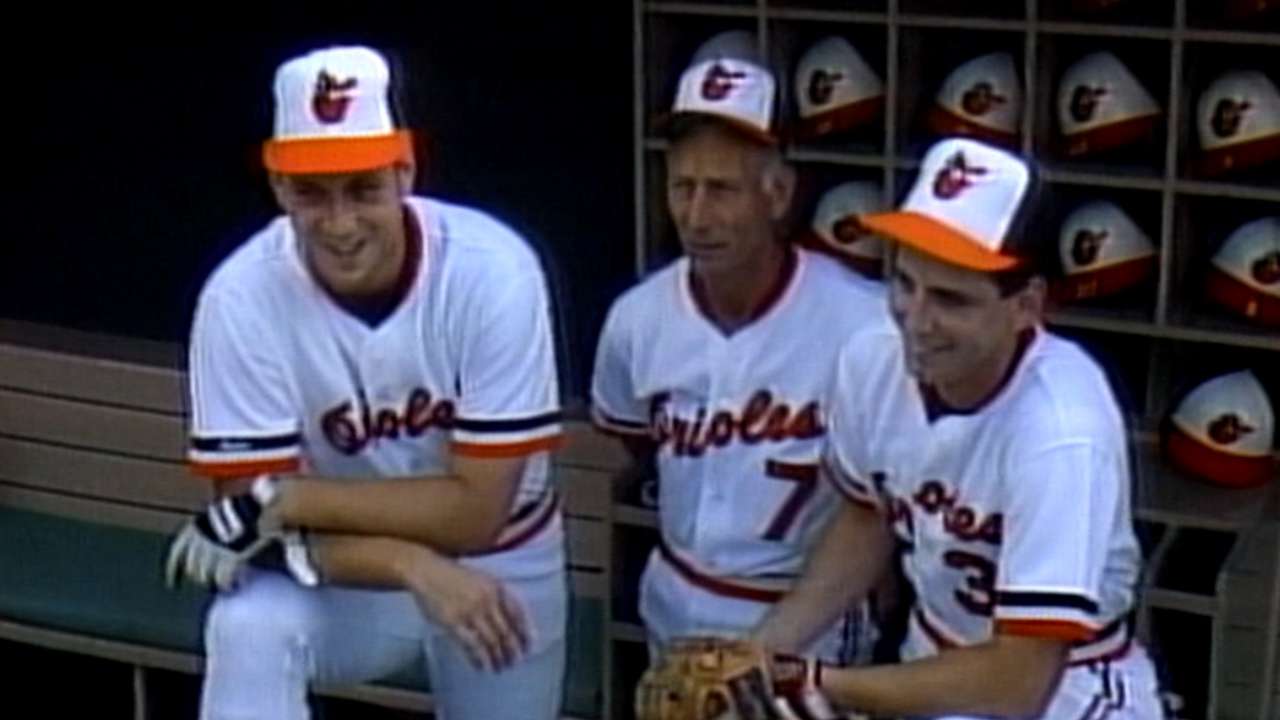 For former Major Leaguer Bill Ripken, the one day he would want to relive on a loop, "Groundhog Day"-style, features the unique combination of family, baseball and milestones.
Ripken's day of choice would be July 11, 1987, the day he made his Major League debut with the Orioles. It was no ordinary debut, however, as Ripken started at second base, alongside his brother Cal Ripken Jr. at shortstop -- and it doesn't end there.
The duo, of course, was managed by Cal Ripken Sr., marking the only time in Major League history that a father has managed two of his sons on the same team.
"If I'm thinking about the movie 'Groundhog Day,' I'd like to be able to tweak that day over and over," Bill Ripken said. "The first day in the big leagues, I get called up, my father happens to be the manager and, oh, by the way, I get to play second base next to that guy named Cal at shortstop."
Though Ripken didn't pick up his first Major League hit during his debut, he did reach base on a walk and help turn a double play. Unfortunately, the double play did not involve his brother, as he simply snagged a line drive then tossed to first bast to double off a runner.
His brother also went hitless on the day and the O's dropped the contest, 2-1, to the Twins. It's those things that Bill Ripken would probably alter if given the chance, but he'd be content to repeatedly relive that special day, regardless.
"I might tweak some things along the way," he said, "but that would be my 'Groundhog Day.'"
Paul Casella is a reporter for MLB.com. This story was not subject to the approval of Major League Baseball or its clubs.