Royals' radio voice Matthews signs through 2018
Extension will keep Hall of Fame broadcaster with club for 50th season
KANSAS CITY -- Hall of Fame broadcaster Denny Matthews signed a four-year extension Saturday to continue calling games on the Royals radio network, the club announced.
Matthews' new deal will run through the 2018 season, which would be his 50th with the Royals.
"I'm thrilled that we were able to reach this agreement with Denny to ensure that he'll be behind the microphone for the first 50 years of Royals baseball, which will put him in elite company among his big league peers," said Mike Swanson, Royals vice president of communications and broadcasting. "He has delivered the [call] of virtually every important moment in team history, highlighted by the franchise's eight postseason appearances, and this assures our fans that they'll continue to hear his description of the play on the field through at least our milestone 50th year of play."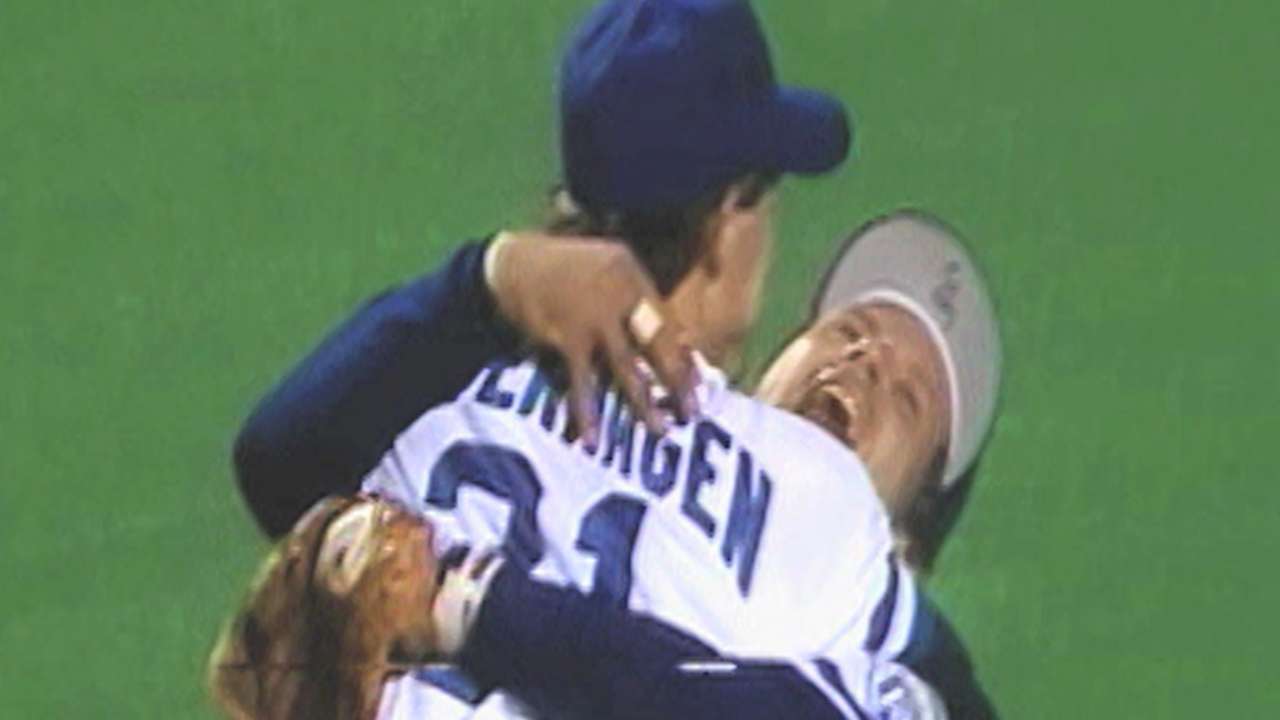 Matthews was inducted into the Royals Hall of Fame in 2004 and was presented the Ford C. Frick Award by the National Baseball Hall of Fame in '07.
In '08, Matthews became the fifth broadcaster in Major League history to spend 40 consecutive seasons behind the microphone for one club, joining Vin Scully (Dodgers, 65), Jaime Jarrin (Dodgers, 55), Bob Prince (Pirates, 48) and Jack Buck (Cardinals, 47).
Jeffrey Flanagan is a reporter for MLB.com. This story was not subject to the approval of Major League Baseball or its clubs.