Rollie Fingers' favorite player: Justin Verlander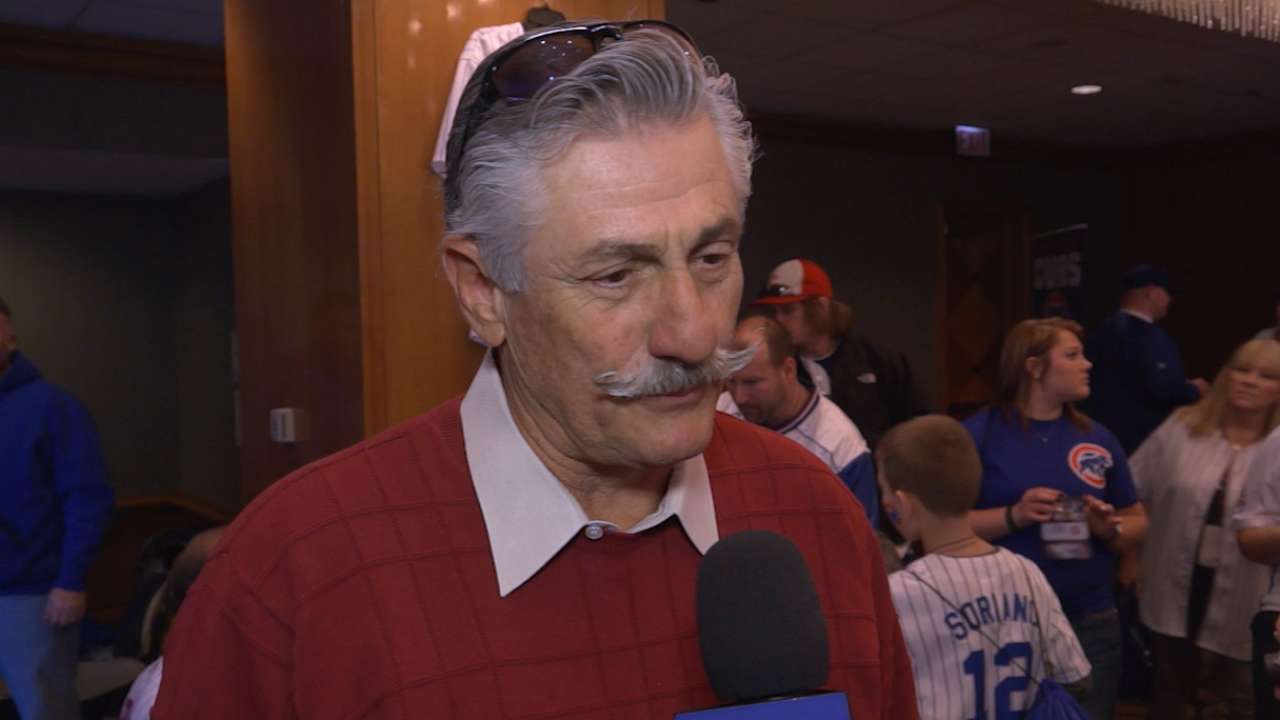 When Rollie Fingers says you need three things to succeed as a pitcher in the big leagues, he really means you need one. But either way you slice it, Justin Verlander has it.
"You need three things to pitch in the big leagues," said Fingers, who pointed to Verlander as his favorite current MLB star. "You need control, you need control and you need control. And he's got all three of 'em."
Fingers, who played for the A's, Padres and Brewers during a 17-year career, won both the Cy Young and Most Valuable Player award while with Milwaukee in 1981. Thirty years later, Verlander accomplished the same feat with the Tigers.
Joey Nowak is a reporter for MLB.com. Follow him on Twitter at @joeynowak. This story was not subject to the approval of Major League Baseball or its clubs.