Orioles, Pearce reach agreement to avoid arbitration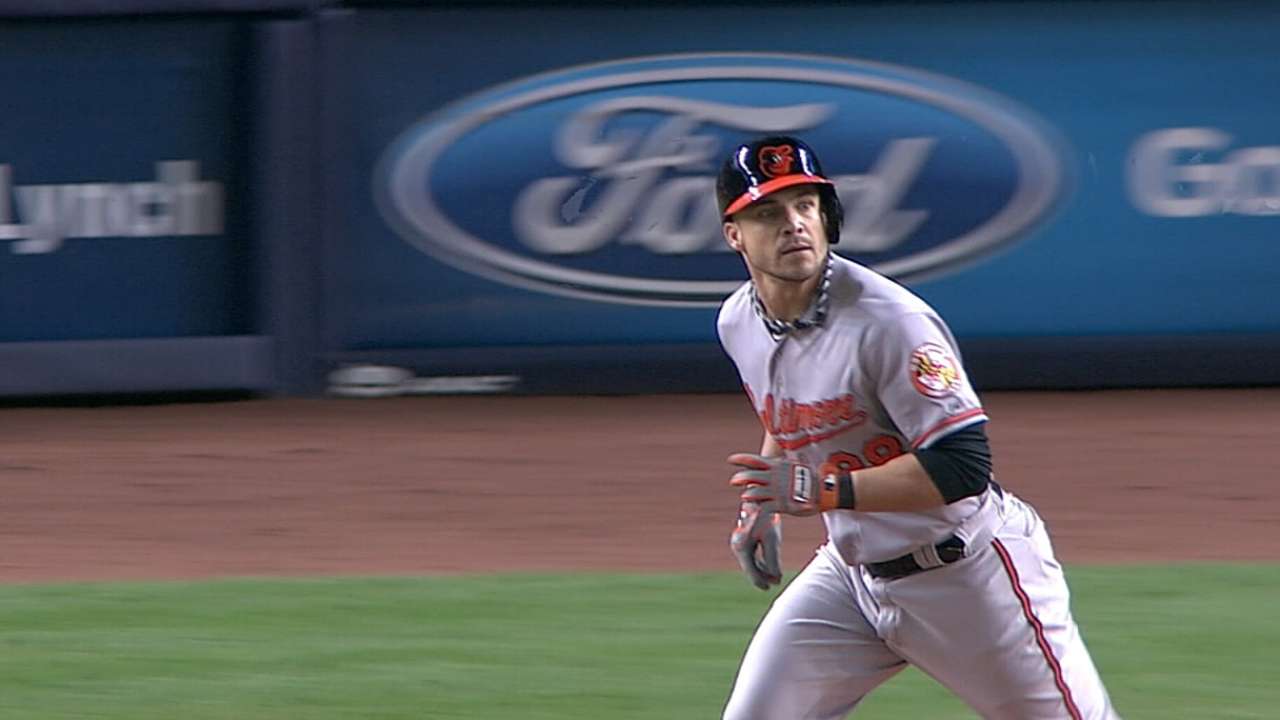 The Orioles avoided arbitration with first baseman/outfielder Steve Pearce on Friday by agreeing to a one-year deal. The deal, reported to be for $3.7 million, leaves the Orioles with three pending arbitration cases.
Pearce, who will turn 32 in April, gets a raise from $700,000 after a breakout 2014 season in which he batted .293/.373/.556 with 21 home runs and 49 RBIs in 102 games. In 290 games spread over the previous seven seasons, he had produced a .694 OPS and 17 homers for four different clubs.
Pearce split most of his time between first base (51 games) and left field (35) while also playing eight games apiece in right field and at designated hitter in 2014.
The Orioles have yet to reach settlements with outfielder Alejandro De Aza, closer Zach Britton or starter Miguel Gonzalez, with arbitration hearings set to take place in February.
Andrew Simon is a reporter for MLB.com. Follow him on Twitter @AndrewSimonMLB. This story was not subject to the approval of Major League Baseball or its clubs.