Miller 'stoked' to begin next chapter of career in Atlanta
Right-hander chronicles personal journey during stop on Braves Caravan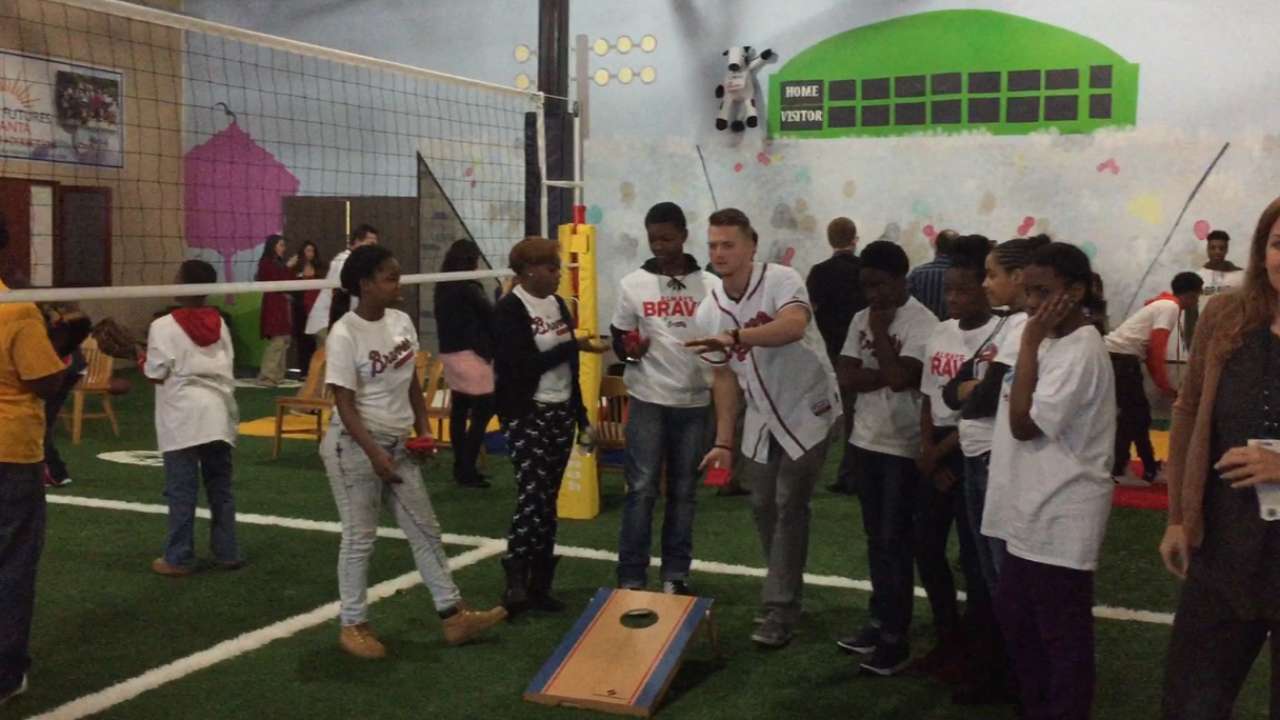 ATLANTA -- As Shelby Miller prepares to embark on his new experience with the Braves, he is ready to distance himself from his days as a headstrong young pitcher who was slow to heed the advice he received from Adam Wainwright and some of his other former Cardinals pitching mates.
"I've had my ups and downs like a lot of players have," Miller said. "I've learned a lot of things the past two years. I feel like I'm more poised and more prepared for this season."
Miller admits he was initially shocked when he learned the Braves had acquired him in the November trade that sent Jason Heyward to St. Louis. But as the past two months have passed, he has grown comfortable with his opportunity to positively impact Atlanta's future on both an immediate and long-term basis.
"I knew [the Braves] were going to be a family-based organization, and that's exactly what it is," Miller said. "I've met a lot of great people. I'm just excited for a great 2015 and hopefully a very long, healthy career here in Atlanta."
Miller donned his new Atlanta jersey for the first time when he participated in the Braves Country Caravan on Friday. Three weeks from now, he will go to Spring Training determined to build off the success he experienced once he diversified his pitching repertoire with the addition of a sinker late last season.
"That's going to be a huge pitch for me this year that will hopefully take me to the next level," said Miller, who now acknowledges that he had previously relied too heavily on his four-seam fastball.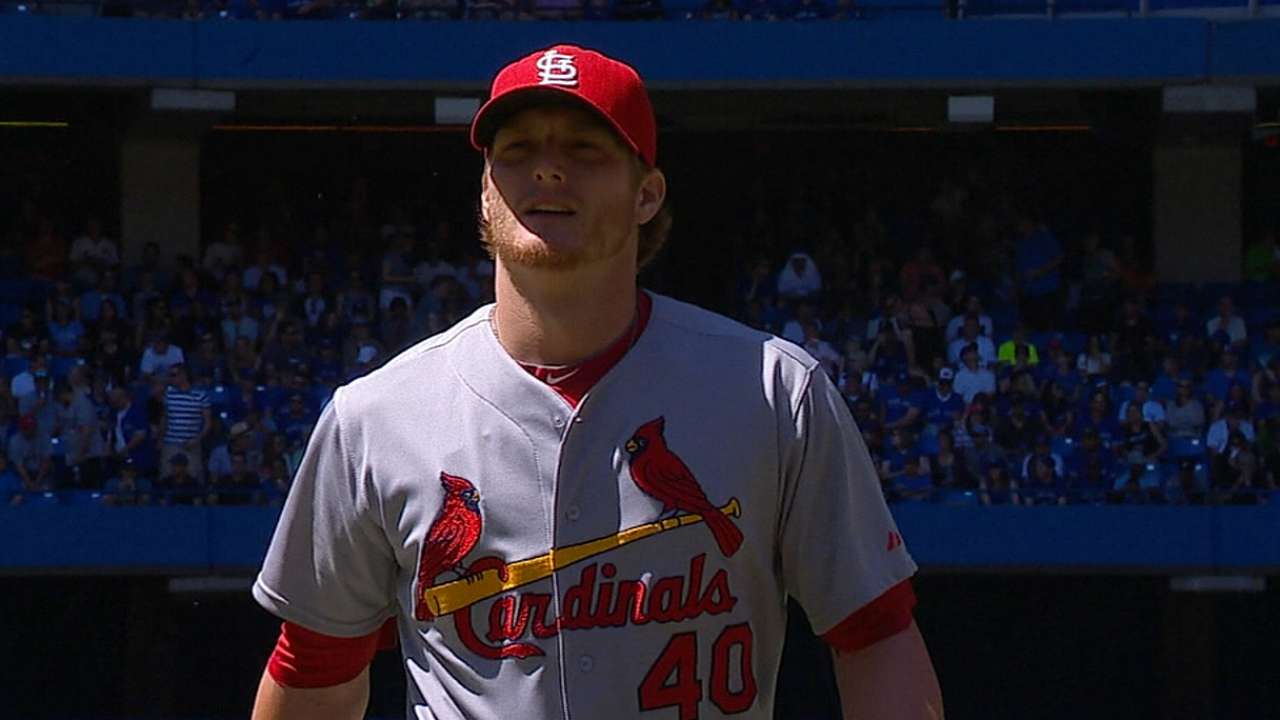 With just 63 starts under his belt, Miller has already experienced the highs and lows of pitching at the Major League level. The 24-year-old right-hander totaled six career appearances before he made his postseason debut in 2012. He then successfully navigated his way through his first full big league season and finished third in the balloting for the 2013 National League Rookie of the Year Award.
But the former first-rounder experienced the cruel phase of his initiation in 2014, as he went 10-9 with a 3.74 ERA in 31 starts for the Cardinals. After posting a 4.29 ERA through the 19 starts he made before the All-Star break, he gained the sense that it was time to change.
Wainwright had preached the need to develop a sinker, but Miller never found a comfortable grip until he was introduced to veteran pitcher Justin Masterson, who was acquired by the Cardinals on July 31.
After spending a couple of weeks toying with the two-seam grip used by Masterson, Miller routinely used it en route to a 2.08 ERA over his final seven regular-season starts, in which he limited opponents to a .190 batting average.
"It's something to build off of," Miller said. "[The sinker is] still nowhere close to perfect. I still have a lot of things to work on and I have a lot of great guys around to help me with that."
Miller has been encouraged with how the sinker has felt during his recent bullpen sessions. Now, he's just looking forward to the chance to further his development in his new environment.
"I'm super, super stoked for the season," Miller said. "I'm just ready to help out however I can. I'm not a selfish teammate or anything like that. I'm just a guy who comes into the clubhouse, strictly just to win games for my team and try to be a great teammate and friend."
Mark Bowman is a reporter for MLB.com. This story was not subject to the approval of Major League Baseball or its clubs.