Inbox: How will new-look Sox lineup affect Abreu?
Beat reporter Scott Merkin fields Chicago fans' questions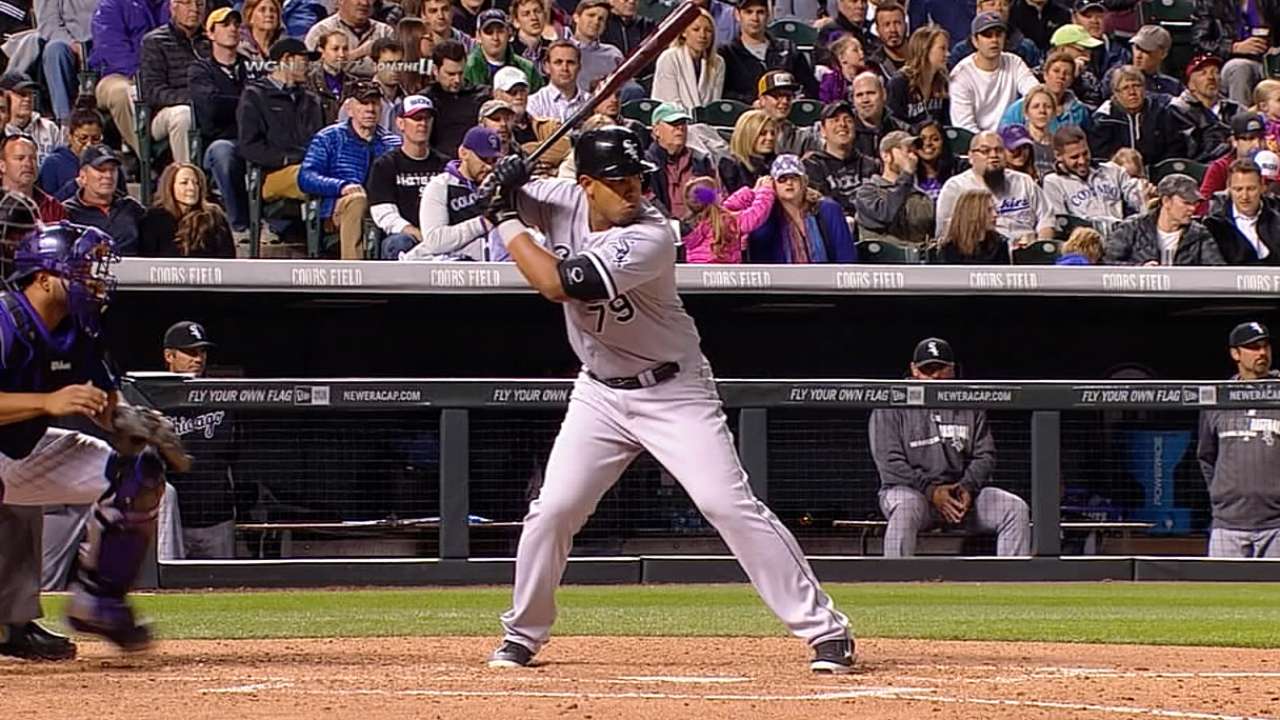 I want to personally congratulate Kelly Thesier, the onetime MLB.com Twins beat writer and the White Sox associate reporter during the 2005 World Series championship season, who is getting married this weekend. And now back to baseball.
With Jose Abreu getting Melky Cabrera in front of him and likely Adam LaRoche behind him in the batting lineup, what do you think that will do to his statistics?
-- Dave, Plainfield, Ill.
Having Cabrera and a healthy Adam Eaton in front of Abreu will make a difference, with runners consistently on base, but don't discount having LaRoche hitting cleanup behind the reigning American League Rookie of the Year Award winner. It will be more difficult to pitch around him, and LaRoche will help keep Abreu fresh by sharing time at first.
Submit a question to the Inbox
Of course, Abreu's talent and consistent work ethic are what will keep his statistics strong. Much like fellow standout Chris Sale, though, the numbers and individual awards don't matter much to Abreu. He wants to win.
I like the starting pitching staff for the White Sox going into the 2015 season, but I'm not so confident about the fifth starter spot. Who do you think will be the fifth starter after Spring Training?
-- Tony, Downers Grove, Ill.
Barring an unexpected move, which I would never discount with the way general manager Rick Hahn has been maneuvering, Hector Noesi will be the fifth starter. Pitching coach Don Cooper talked at SoxFest as to how he has ideas to help Noesi cement his hold on that job.
Don't forget Carlos Rodon, who I've said many times before could be this team's X factor either out of the bullpen or as a starter in late May or June. And while the White Sox might be done making moves now, they could add a starter in June or July if the situation dictates.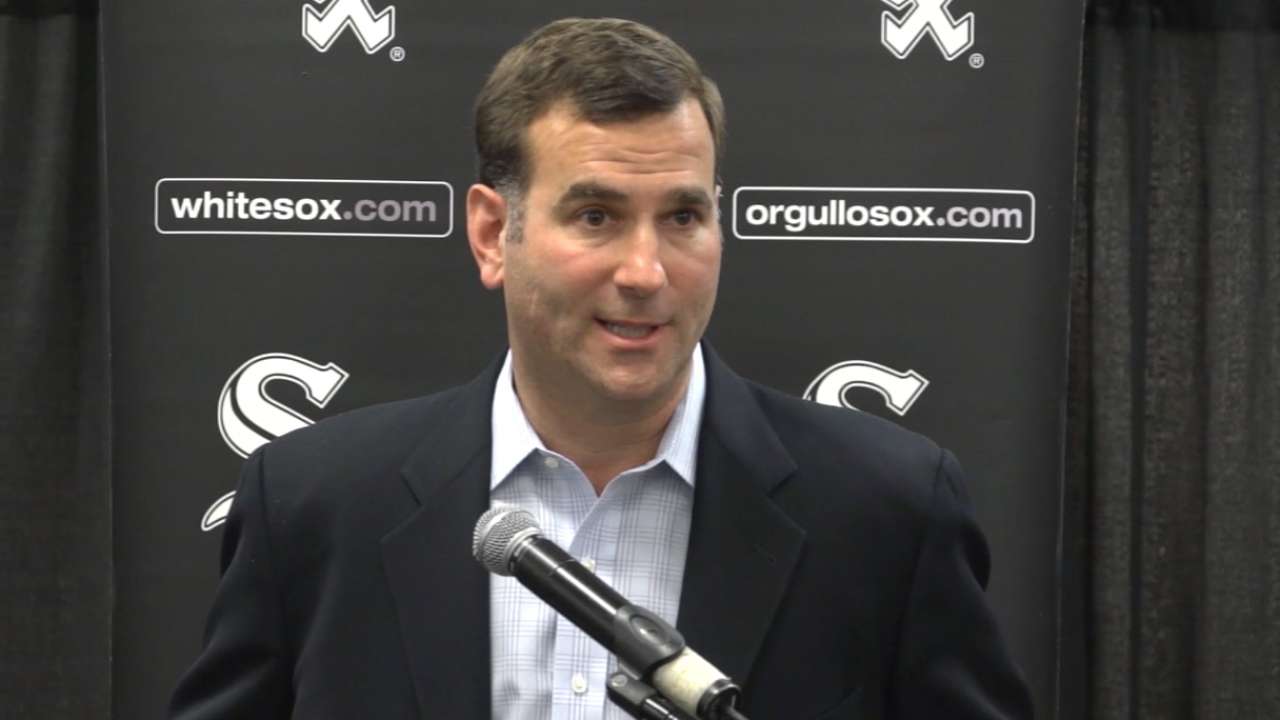 Is Matt Davidson pretty much through with the White Sox, or will he be given some kind of chance at third base in Spring Training?
-- William, Indianapolis
Davidson is far from through. He turns 24 this March and has a great deal of talent. It just so happens that Davidson's worst season as a professional came during his first season with the White Sox. He will very likely not break camp with the team, giving him a chance to settle in and find a little success with Triple-A Charlotte. But Hahn spoke at the end of the season about Davidson being firmly in the mix, and that talk continued during SoxFest.
Micah Johnson's speed could be a real game changer. Is he ready? Does he have any chance to win the second-base job?
-- Gary, Flint, Mich.
If I had to make a prediction right now, and it's purely my guess, I would list Johnson as the starting second baseman. There are solid options, though. Carlos Sanchez remains in play, as do Emilio Bonifacio and Gordon Beckham, although the White Sox seem stronger with those two in super-utility roles. A healthy Johnson should be a dynamic speed presence without much pressure in that lineup.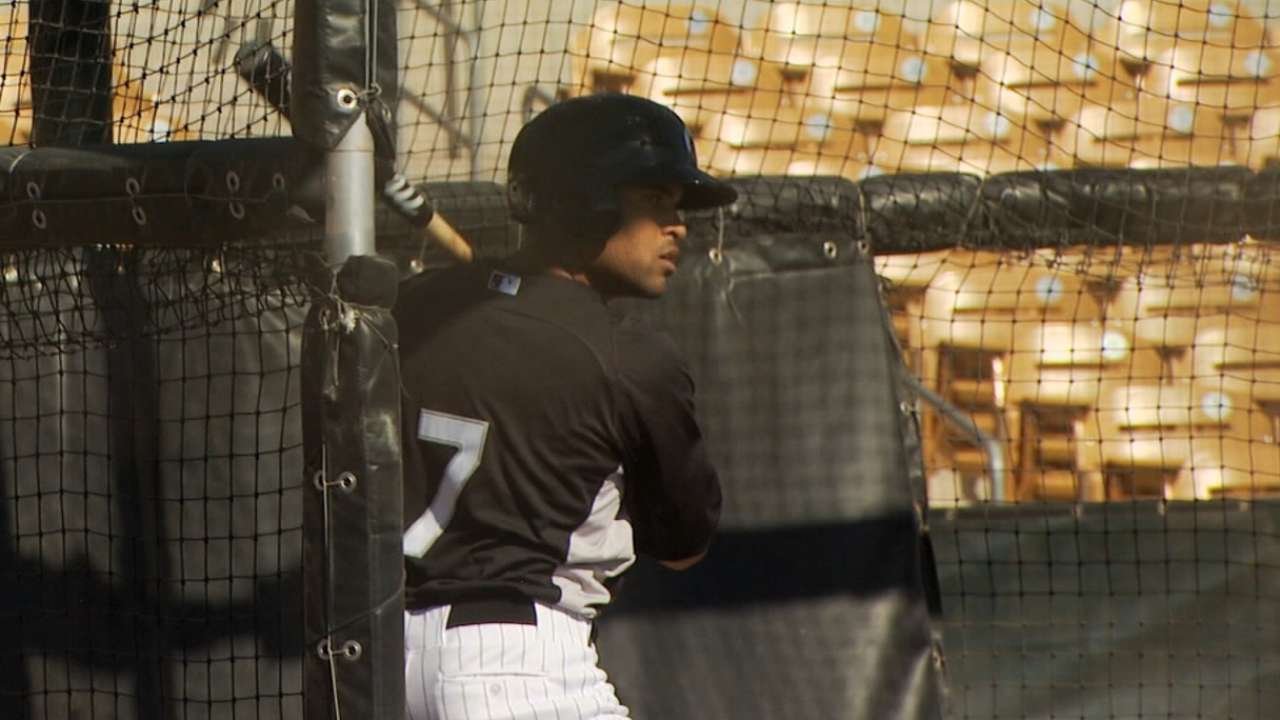 Brian Anderson is back. Are you as optimistic about his chances now as you were the first time around?
-- John, The Villages, Fla.
Give Anderson credit for fighting for a second chance over the past couple of years, pretty much on his own. And give the White Sox credit for giving Anderson a chance to get back in the game. Anderson caught the ball in center about as well as anyone, and he readily admits that he messed up that first chance overall. He's in a different place offensively and a different place maturity-wise than as a first-round pick, but the proof begins in Minor League camp.
Remember, Anderson was part of the organization during the last two times the White Sox reached the playoffs.
Scott Merkin is a reporter for MLB.com. Read his blog, Merk's Works, and follow him on Twitter @scottmerkin. This story was not subject to the approval of Major League Baseball or its clubs.