Prized Cuban prospect Moncada works out for Rays
Tampa Bay's international signing pool likely prevents acquiring infielder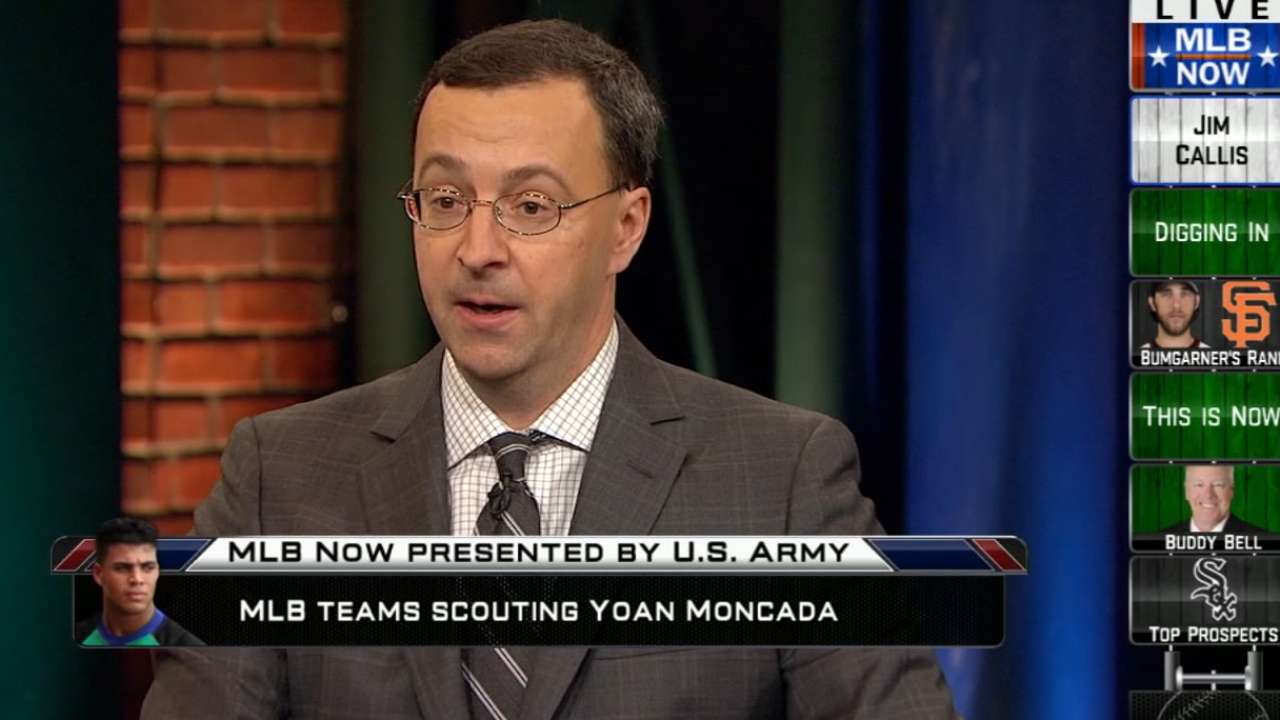 ST. PETERSBURG -- The Rays held a workout for Cuban free agent Yoan Moncada this week at Tropicana Field, but it's still unlikely they will sign the highly coveted 19-year-old prospect.
Rays president of baseball operations Matt Silverman said last week on MLB Network Radio that his club had looked into Moncada. But the switch-hitting infielder could receive a signing bonus between $30 million and $40 million, a high price for any club but particularly for Tampa Bay.
"We try not to leave any stone unturned, and he's someone who has great intrigue and we're eager to see what he can do," Silverman said on MLB Network Radio. "Given our financial situation, I wouldn't expect us to be the winners of an auction, but that doesn't mean we're not going to do our due diligence, make sure we evaluate the player and put our best foot forward.
"If we happen to be in a position to acquire him, great. But if not, we've done the work and know that we've checked the boxes."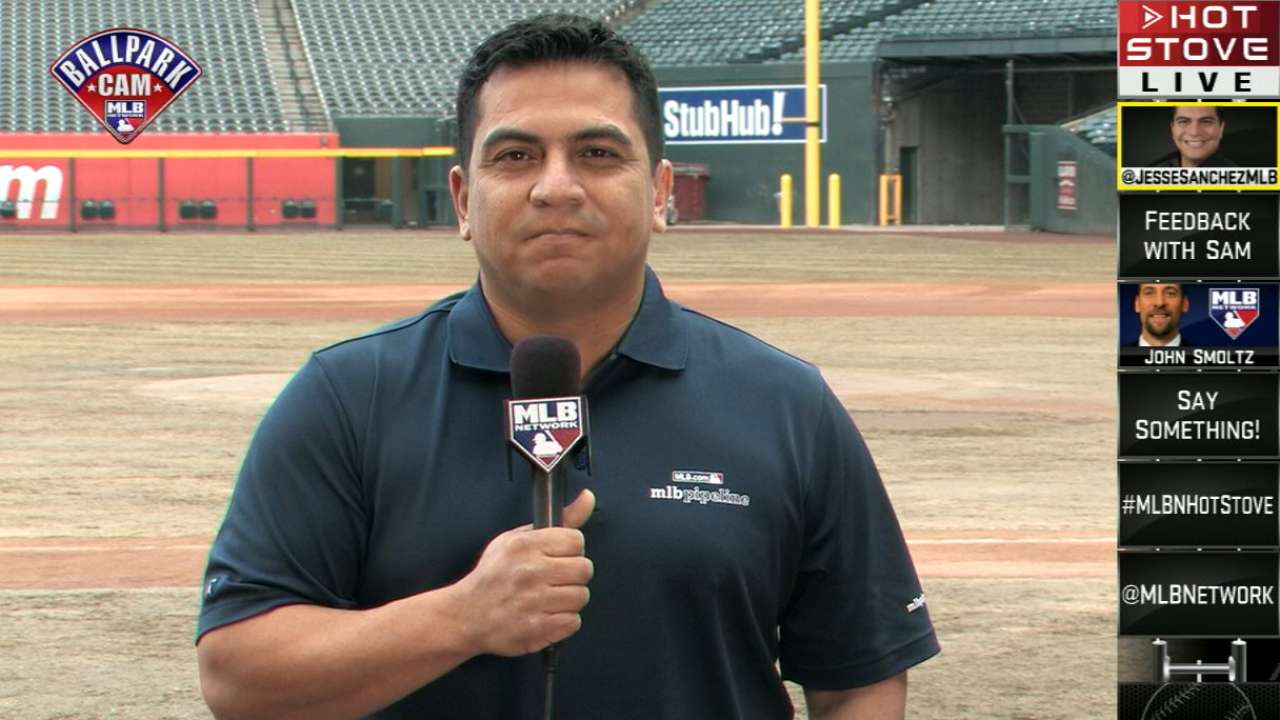 Because he is under 23 and did not play in a Cuban professional league for at least five seasons, Moncada is subject to the international signing guidelines. Under the current guidelines, each team is allotted a $700,000 base, plus a bonus pool determined by the team's record the previous season, for the international signing period, which started July 2 and ends June 15.
The Rays are one of five teams already subject to the maximum penalty for the upcoming 2015-16 signing period, as they spent more than 15 percent of their allotted bonus pool during the current period, most notably by signing 16-year-old infielder Adrian Rondon. The penalty includes a 100 percent tax on their pool overage and prohibits them from signing any pool-eligible player for more than $300,000 during the next two signing periods.
In other words, Tampa Bay couldn't sign Moncada if he becomes eligible to sign after June 15.
Moncada, who plays shortstop and third base, also has worked out for the Yankees, Red Sox, Dodgers, Padres, Giants, Rangers and Brewers while receiving interest from the Cubs, Phillies and Cardinals, according to MLB.com's Jesse Sanchez.
Moncada left Cuba legally last summer, and in late September, he filed for temporary residency in Guatemala. At the same time, he petitioned for free agency with Major League Baseball and clearance by the Office of Foreign Asset Controls.
In October, Moncada established permanent residency and he was declared a free agent in November. The U.S. government has still not cleared him.
Adam Berry is a reporter for MLB.com. Follow him on Twitter at @adamdberry. This story was not subject to the approval of Major League Baseball or its clubs.