Braves sign rotation candidate Stults to Minors deal
Left-hander gets Spring Training invite in battle for fifth starter spot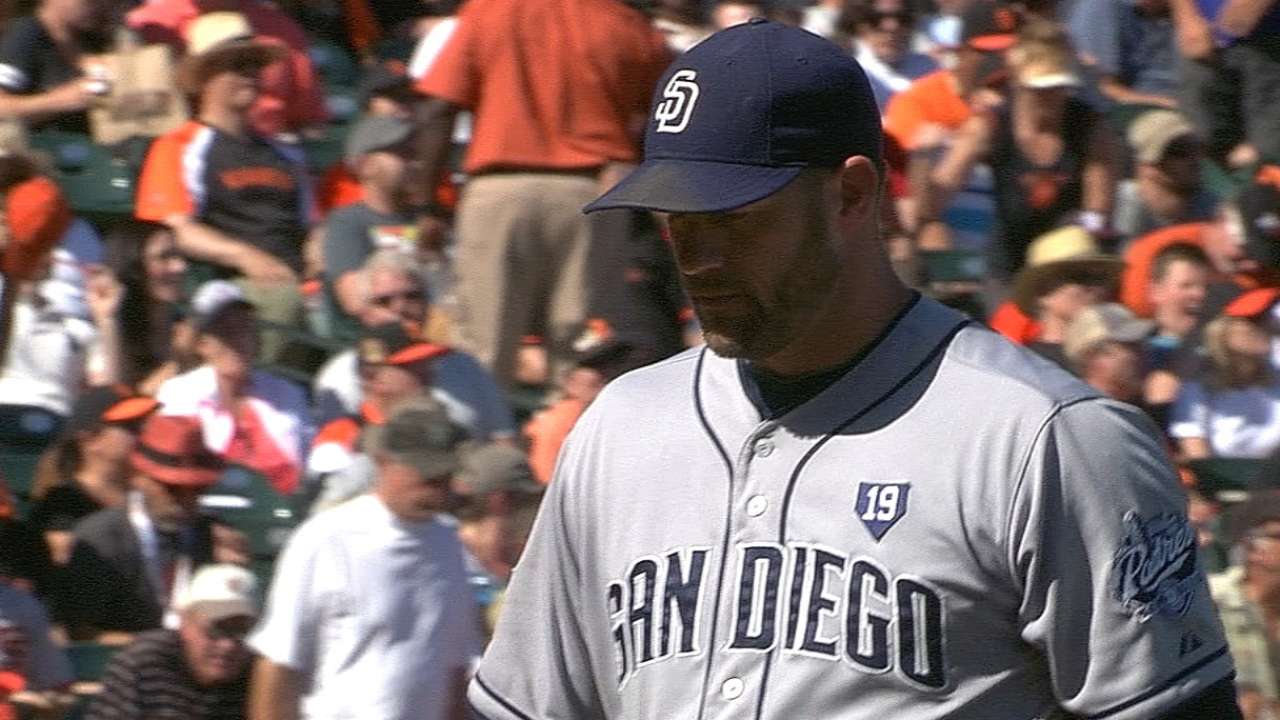 ATLANTA -- Looking to add experience and more certainty to the battle for the fifth spot in their starting rotation, the Braves have signed left-handed veteran Eric Stults to a Minor League deal and invited him to Spring Training.
Stults and Michael Foltynewicz stand as the early favorites in what will be a crowded battle for the last available spot in Atlanta's rotation. Promising prospect Manny Banuelos seems best suited to gain a little more seasoning by beginning the season with Triple-A Gwinnett. Two of the other veteran candidates -- Wandy Rodriguez and Chien-Ming Wang -- remain long shots until they prove they are healthy enough for the job.
With a multitude of candidates available, the Braves have at least gained some of the insurance they did not possess when they had to sign two starters -- Ervin Santana and Aaron Harang -- after Kris Medlen and Brandon Beachy suffered season-ending elbow injuries during Spring Training last year.
Stults posted a 4.10 ERA while logging 379 2/3 innings over 65 starts for the Padres the past two seasons. The 35-year-old southpaw became a full-time starter while going 8-3 with a 2.92 ERA in the 15 starts he made for San Diego during the 2012 season.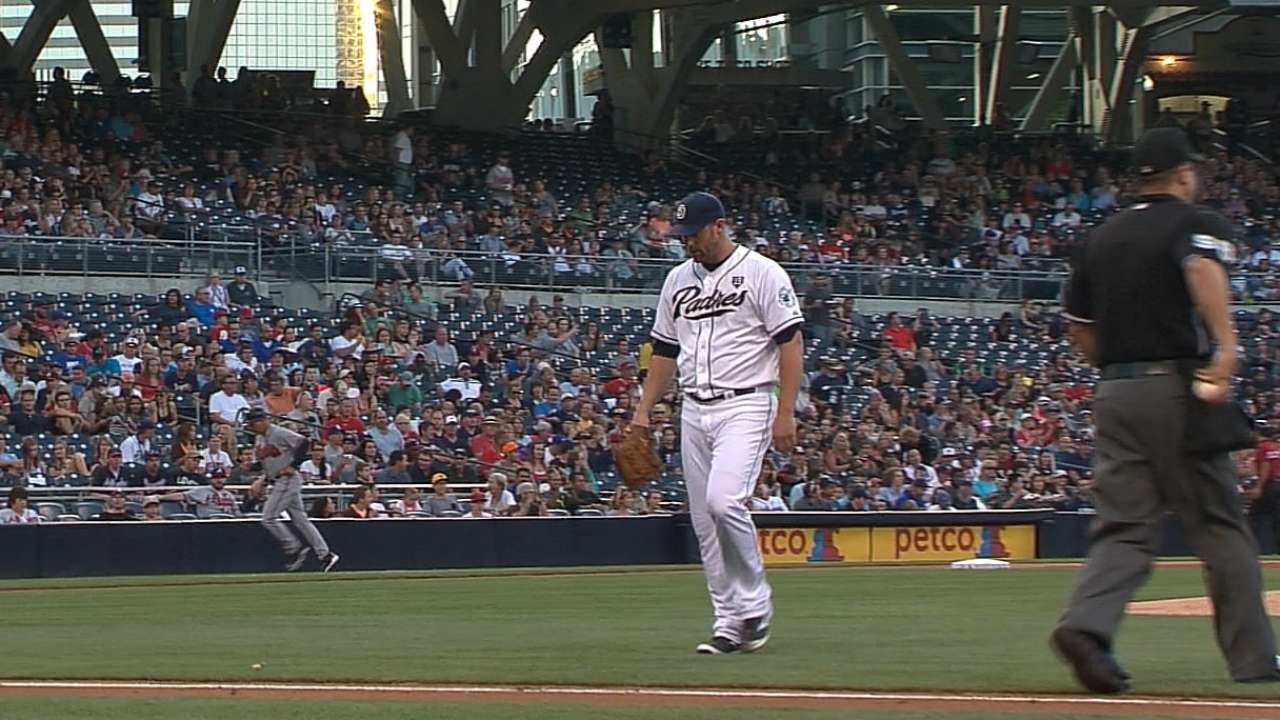 After posting a 3.93 ERA and 3.53 fielding independent pitching mark in the 33 starts he made in 2013, Stults saw his hits allowed and walk rates rise this past season. Consequently, he produced a 4.30 ERA and 4.63 FIP.
Most of Stults' struggles occurred during the first half of the 2014 campaign. He posted a 2.74 ERA in his final 11 starts -- a stretch that began with him allowing just one unearned run in 6 1/3 innings against Atlanta on Aug. 1.
Mark Bowman is a reporter for MLB.com. This story was not subject to the approval of Major League Baseball or its clubs.