Heaney, Newcomb help fortify Angels' prospect ranks
Southpaws are Nos. 25 and 67, respectively, on MLB.com's Top 100 list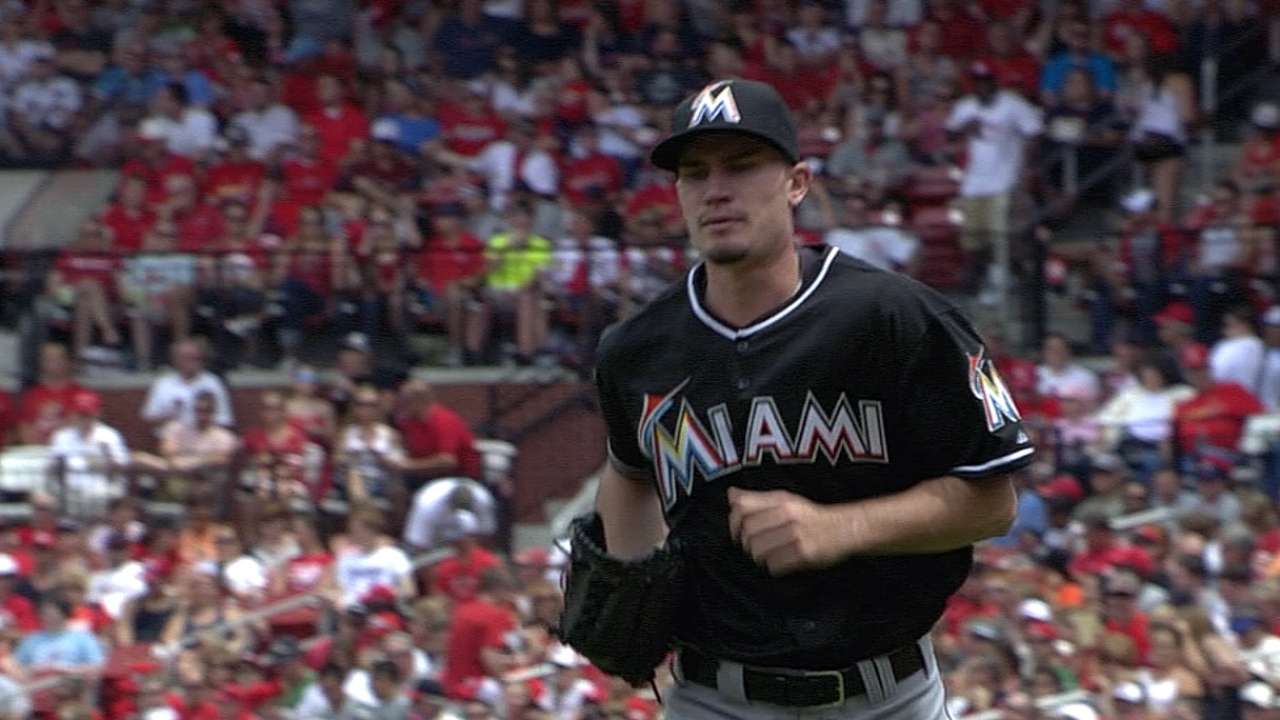 ANAHEIM -- The Angels made a rare first-round Draft pick and triggered a difficult trade over the final six months of the 2014 calendar year, which finally got them some representation in MLB.com's Top 100 Prospects list.
Left-hander Andrew Heaney, acquired from the Dodgers in exchange for longtime second baseman Howie Kendrick on Dec. 11, checks in at No. 25 and fellow southpaw Sean Newcomb, representing the Angels' first first-round selection in three years, is ranked 67th.
Mayo: Breaking down the Top 100 | Callis: Best tools in the Top 100
An Angels farm system that was deemed the worst in the industry by Baseball America the past two years, and had no representation in MLB.com's Top 100 Prospects list last January, finally looks to be turning a corner. Each of the top seven prospects in their system, according to MLB.com's rankings, has been added over the past seven months.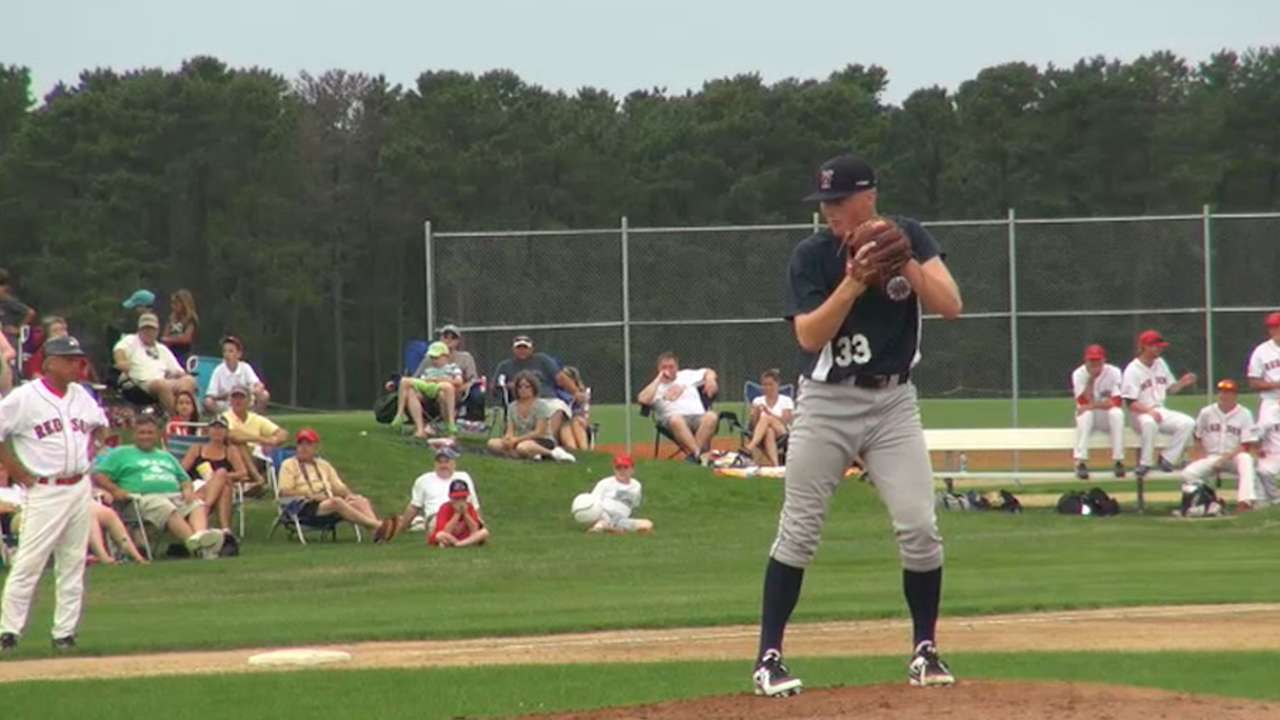 There's Heaney and Newcomb, the top two. There's right-handers Joe Gatto (fourth) and Chris Ellis (fifth), also taken in the 2014 First-Year Player Draft. There's Cuban shortstop Roberto Baldoquin (third), who agreed to an $8 million signing bonus in November. There's right-hander Nick Tropeano (sixth), acquired from the Astros for catcher Hank Conger around the same time. And there's third baseman Kyle Kubitza (seventh), plucked from the Braves' system for 17-year-old starter Ricardo Sanchez earlier this month.
The annual ranking of baseball's Top 100 Prospects is assembled by MLBPipeline.com Draft and prospect experts Jonathan Mayo and Jim Callis, who compile input from industry sources, including scouts and scouting directors. It is based on analysis of players' skill sets, upsides, proximity to the Majors and potential immediate impact to their teams. The list, which is one of several prospect rankings on MLBPipeline.com's Prospect Watch, only includes players with rookie status in 2015. Team-by-team Top 30 Prospects lists for 2015 will be unveiled in March.
Heaney will enter camp in competition with Tropeano and Hector Santiago for the fifth spot in the rotation.
The 23-year-old Heaney is a strike-thrower with excellent secondary pitches -- most notably a plus breaking ball and changeup -- and a whip-like arm motion that plays up his fastball velocity. He posted a 2.77 ERA and a 1.14 WHIP during his three-year stint in the Marlins' system, walking 2.4 batters per nine innings and striking out 9.1. But Heaney struggled in a brief stint in the Majors last year.
Heaney saw a slight dip in fastball velocity, left pitches up and paid the price, giving up 19 runs on 32 hits (six of them homers) in 29 1/3 innings. He struggled to hold runners, went through a brief "dead arm" period and came away with the realization that he needs to get stronger if he wants his success to translate to a six-month Major League season.
"I didn't feel like I was at my best at the time, but I'm a little bit glad," said Heaney, who was traded to the Dodgers minutes before getting flipped to the Angels. "Sometimes being humbled and being a little bit shaky or having some disappointments can be good for you."
Newcomb was selected out of the University of Hartford in Connecticut with the 15th overall pick, representing the Angels' first top-15 pick in a decade. He's big and strong, listed at 6-foot-5 and 240 pounds, and he fell a little lower than Draft experts would've predicted.
The 21-year-old Newcomb throws his fastball in the mid-90s with relative ease, has an above-average changeup and curveball, and is developing a slider in hopes of becoming a four-pitch starter. He went 8-2 with a 1.25 ERA in 14 starts for the Hartford Hawks during his junior season, striking out 106 batters and walking 38 in 93 1/3 innings.
Newcomb didn't sign until July 18 -- for $2,518,400 -- and only made six starts in the lower levels of the system, so the Angels will take it slow with him.
"He needs more Minor League innings," assistant general manager Scott Servais said. "We knew that when we drafted him. We really like the player. He signed late, so he didn't really have much of a season last year, and in instructional league, you're pretty guarded with how much you pitch those guys late in the year. But he'll come into Spring Training with no real rush, timetable."
Alden Gonzalez is a reporter for MLB.com. Read his blog, Gonzo and "The Show", and follow him on Twitter @Alden_Gonzalez. This story was not subject to the approval of Major League Baseball or its clubs.