Rodon leads White Sox trio on list of Top 100 Prospects
Anderson, Montas join southpaw among league's best young players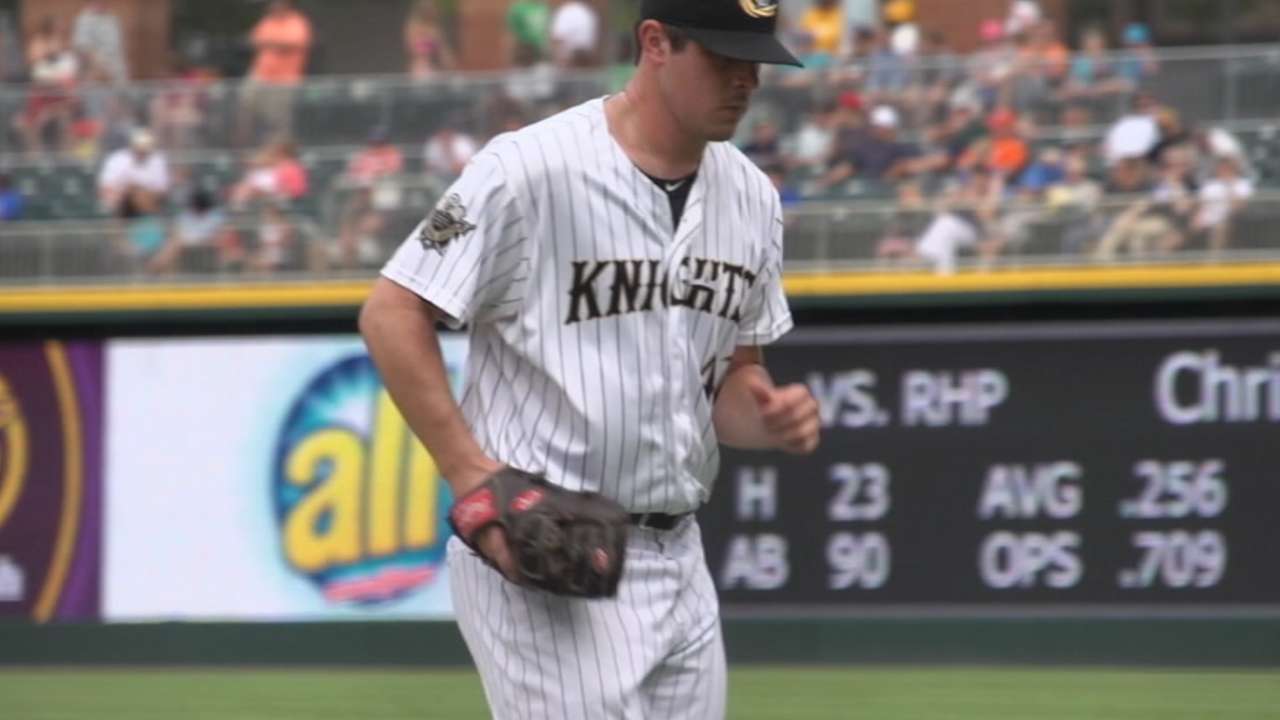 CHICAGO -- Don Cooper made somewhat of a plea to White Sox fans during the recently completed SoxFest at the Hilton Chicago.
Although Carlos Rodon has been anointed as the next big thing from the organization and Cooper watched an impressive side session from the young hurler Friday, the White Sox pitching coach simply wants the hype toned down to a roar until the 22-year-old southpaw gets through his first professional Spring Training. With that thought in mind, Cooper will be only mildly thrilled with MLB.com's list of Top 100 Prospects released on Friday night.
Rodon, the No. 3 pick overall in the 2014 First-Year Player Draft, was listed at No. 14 among these elite young players. This sort of recognition adds to the building buzz around Rodon, a buzz that doesn't seem to bother the confident Rodon for a second.
Mayo: Breaking down the Top 100 | Callis: Best tools in the Top 100
"I'll be fine," said Rodon, who attended his first SoxFext before attending his first big league Spring Training, with a wry smile.
The annual ranking of baseball's Top 100 Prospects is assembled by MLBPipeline.com Draft and prospect experts Jonathan Mayo and Jim Callis, who compile input from industry sources, including scouts and scouting directors. It is based on analysis of players' skill sets, upsides, proximity to the Majors and potential immediate impact to their teams. The list, which is one of several prospect rankings on MLBPipeline.com's Prospect Watch, only includes players with rookie status in 2015. Team-by-team Top 30 Prospects lists for 2015 will be unveiled in March.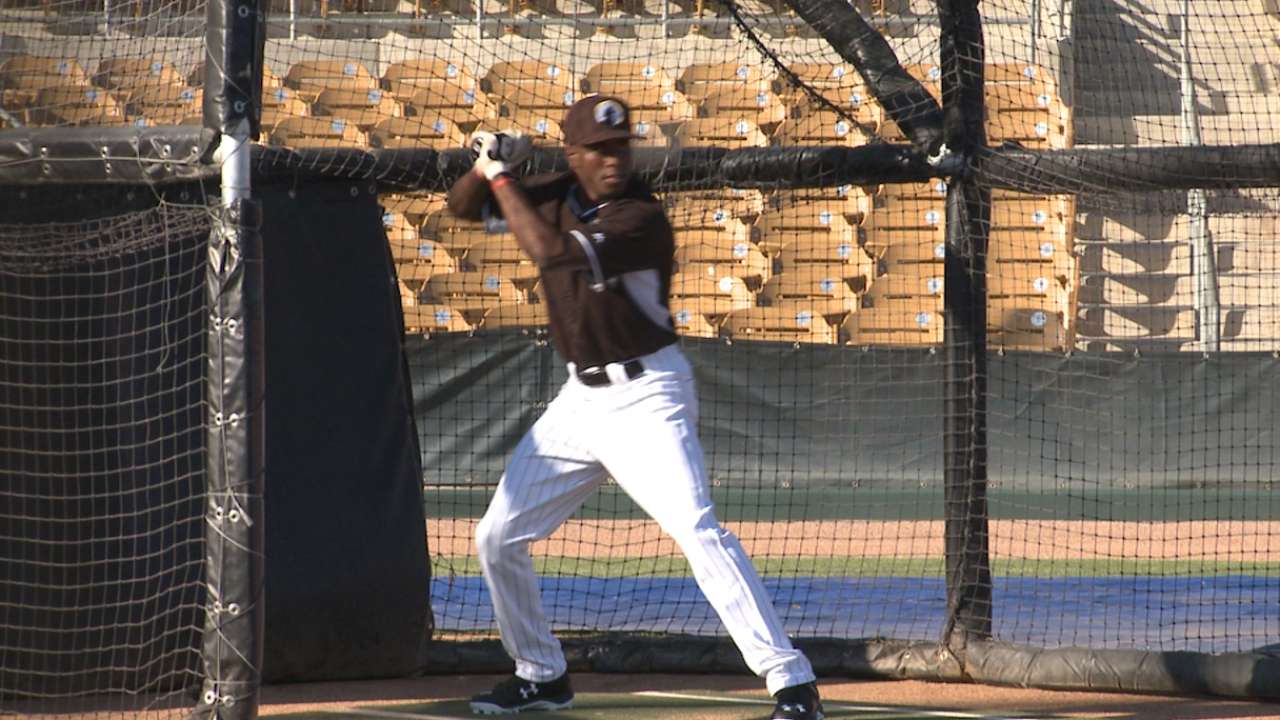 Three White Sox prospects made the Top 100 in representation of this up-and-coming system, which sits 20th overall at 122 prospect points. Shortstop Tim Anderson, who eventually could become the replacement for Alexei Ramirez, checks in at No. 76, and right-handed hurler Francelis Montas, who was acquired from Boston in a three-team deal at the 2013 non-waiver Trade Deadline that also sent Avisail Garcia to Chicago, ranks 91st.
Montas has a fastball touching 100 mph. He's viewed as a starter by the White Sox, but he could help the Major League team this season in relief. Some thought he had closer potential before David Robertson was signed as a free agent.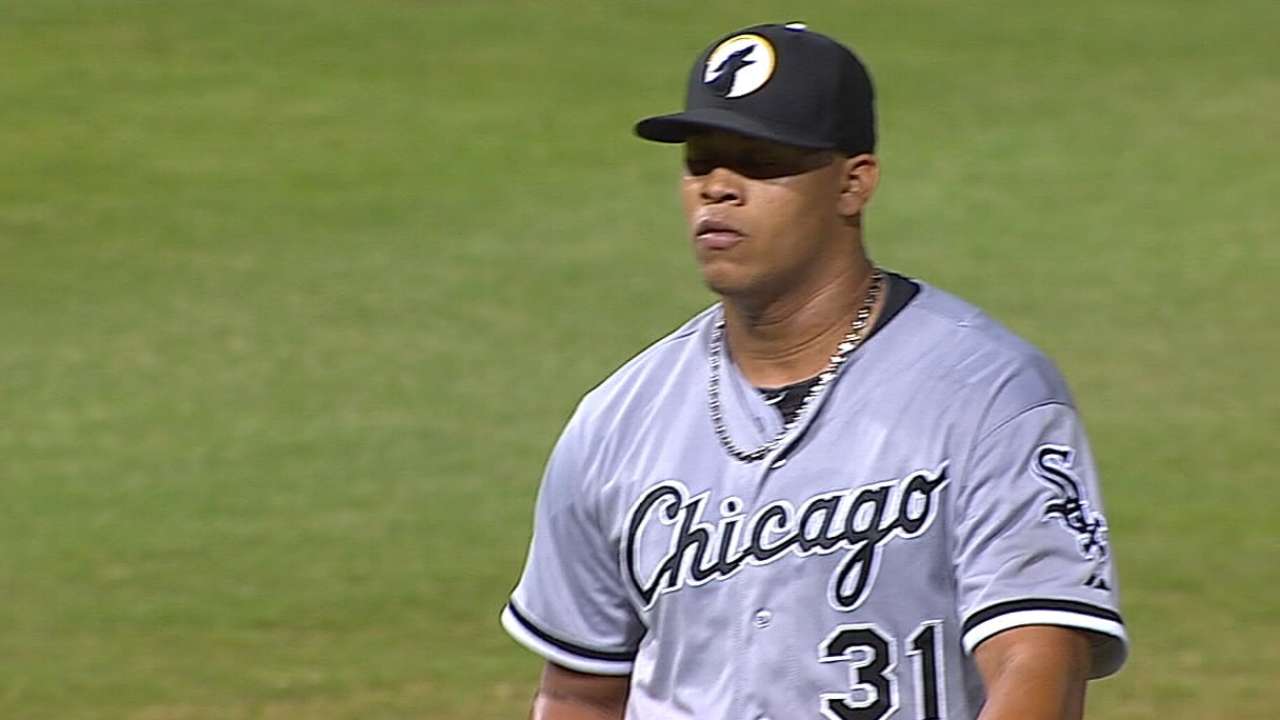 "Obviously, the stuff is there from what I saw, and he's pretty fearless," said Double-A Birmingham pitching coach Britt Burns of Montas, whom he briefly worked with in '14 and might do so again in '15. "A lot of times what you see when guys go to another level is they try to do too much and overthrow and get out of control or they are too timid and careful and tread lightly.
"I didn't see that in him. He did his thing. His makeup is there and he trusted himself and went out and threw the ball over the plate. That's the first thing you are looking for, how does he handle himself? Montas represented very well."
Rodon has a plus fastball and a devastating slider, going with a changeup that was better than expected after rarely throwing it at North Carolina State. In just 24 2/3 innings over three Minor League stops last season, he fanned 38 and immediately put his name on the White Sox radar as well as front and center with the fans. It's a location that suits Rodon fine.
"Fans are great here," Rodon said. "It's nice to have people come out and sit in lines just to take pictures with you. It's kind of different or surreal. I never thought someone would do that. It's cool."
Scott Merkin is a reporter for MLB.com. Read his blog, Merk's Works, and follow him on Twitter @scottmerkin. This story was not subject to the approval of Major League Baseball or its clubs.