Ausmus considering Avila for Tigers' 2-hole
While catcher lacks speed, he has proven ability to get on base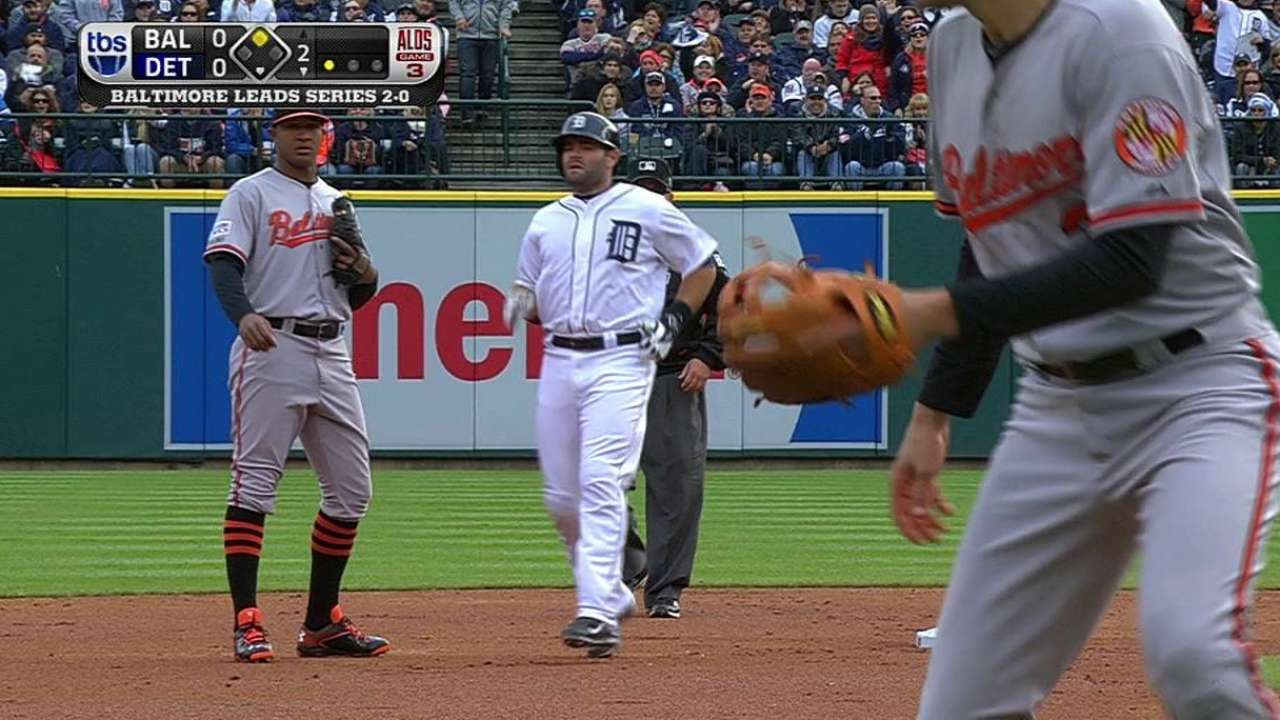 DETROIT -- Tigers manager Brad Ausmus insists he wasn't kidding when he mentioned Alex Avila last week as a candidate to bat second. How serious of a consideration Avila becomes, and how productive he can be there, might depend as much on the batter behind him, Miguel Cabrera.
Short of an RBI position, the two-hole is arguably the most valuable spot in the order. In theory, the fear of another runner on base for Cabrera creates an opportunity for Detroit's two-hitter to see more strikes. Torii Hunter, who split time there last season after garnering most of the starts there in 2013, saw two of his four highest strike percentages the last two years. Correspondingly, his walk rates the last two seasons are the lowest of his 18-year Major League career.
Avila has struggled on offense since his breakout season in 2011, but he remains one of Detroit's most discerning judges of the strike zone. No Tiger last year had as wide of a gap as Avila between batting average (.218) and on-base percentage (.327). He drew a walk 13.3% of the time he stepped to the plate, which was ninth-best among Major Leaguers with 450 plate appearances according to Fangraphs.com. Avila swung at just 21.6 percent of pitches outside the strike zone, the third-lowest of that group.
"The prototypical two-hole hitter has more speed than Alex has," Ausmus said. "The upside is Alex gets on base."
That discipline could be accentuated if Avila moves up.
"I've been able to figure out ways to get on base over the course of my career," Avila said. "The drawback of me hitting there obviously is I'm not as quick as other guys that are quicker hitting there."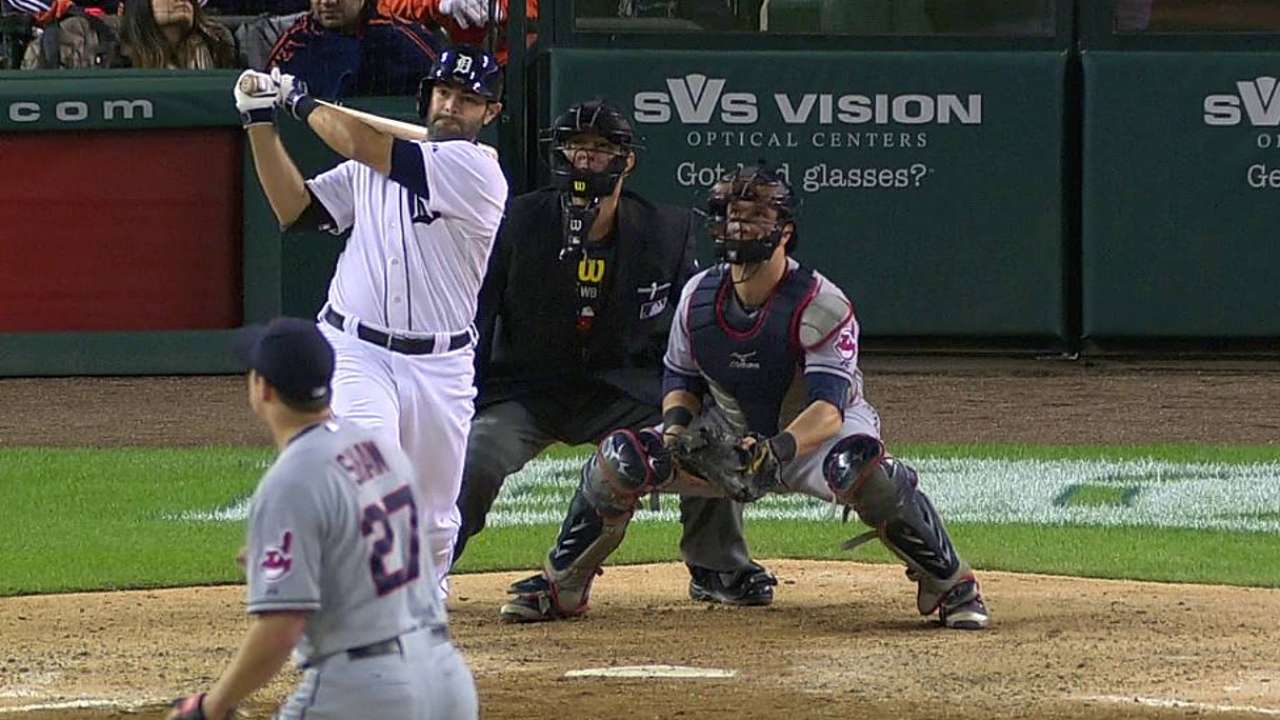 When Cabrera is hitting for power, speed isn't as relevant. Anyone can trot home from first when Cabrera clears the fences. Last year, however, Cabrera had twice as many doubles (52) as homers (25) for the first time since 2006. He also led the league with 11 sacrifice flies.
Whether that was an injury-instigated anomaly or a trend could greatly impact what the Tigers need out of their second hitter.
While Hunter wasn't a walk magnet in Detroit, he became a master of productive outs -- advancing or driving in baserunners with less than two outs. He was 30-for-74 in such opportunities last year, often moving Detroit's leadoff man into scoring position.
Avila has been strong as well, recording productive outs in 40 percent of opportunities (36-for-90) the last two years. However, he had far fewer chances, and carries a much higher strikeout rate.
Yoenis Cespedes has the speed but not the plate discipline -- swinging at nearly 40 percent of pitches outside the strike zone -- nor the productive outs. Cespedes could benefit from extra strikes, though Ausmus indicated last week he could be a better fit in the middle of the order.
Shortstop Jose Iglesias has the all-around profile for a two-hitter, but he was out last season due to injury and has to get his swing back.
"I think Iglesias, assuming he's healthy and can play, makes the bottom part of our lineup stronger," Ausmus said.
Someone, however, will have to help the top. It could be Avila by default.
"I've thought about it," Ausmus said. "I haven't made a decision, but it's a realistic possibility, I would say, against a right-handed pitcher."
Jason Beck is a reporter for MLB.com. Read Beck's Blog and follow him on Twitter @beckjason. This story was not subject to the approval of Major League Baseball or its clubs.