Minaya joins Players Association to be advisor
Former GM leaves Padres after three years as senior advisor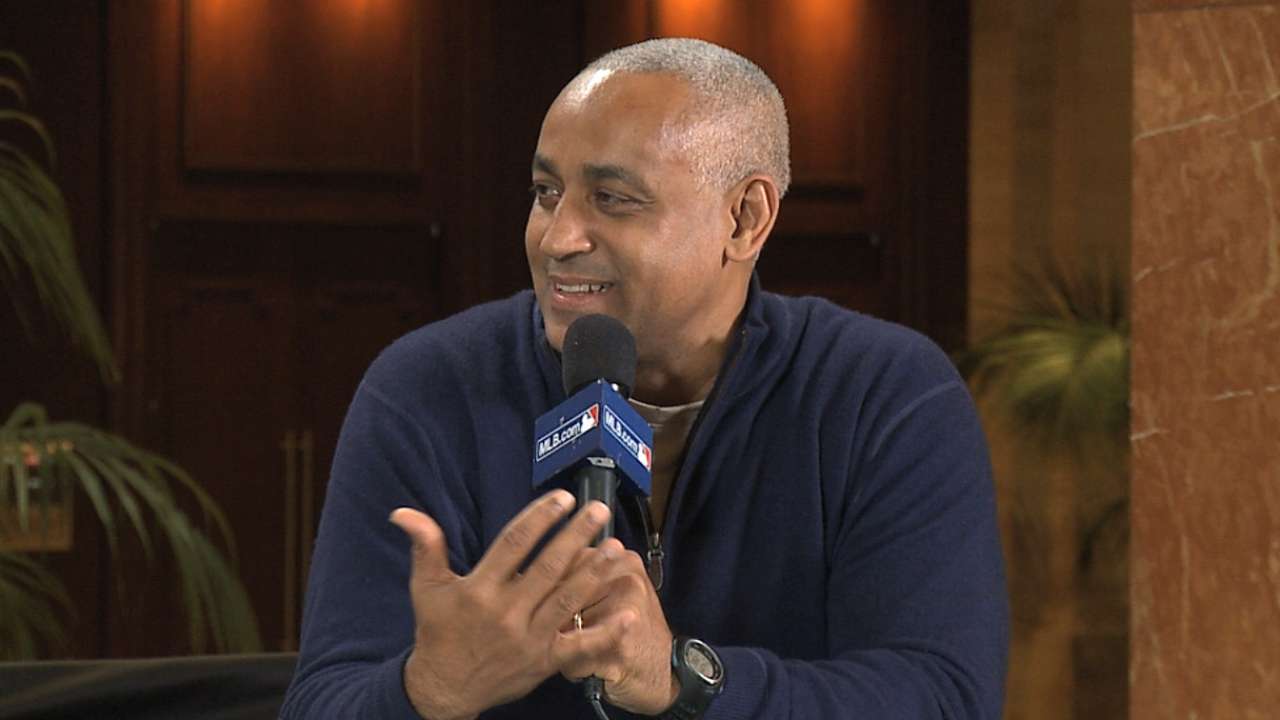 Omar Minaya was hired by the Major League Baseball Players Association on Thursday to be senior advisor to executive director Tony Clark.
The 56-year-old Minaya has more than 30 years of off-the-field experience in baseball, with the past three as a senior advisor in baseball operations for the Padres.
"I have long considered myself a players' administrator with a complete belief that the players are not only the face of the game, but they provide the sport with its heart and soul," Minaya said. "I share the players' and Tony's views on the state of the game, especially as they relate to what active and inactive players are doing to help develop the game, widen its appeal and excite the next generation of players, while ensuring the integrity of the competition on the field is maintained."
In his new role with the MLBPA, Minaya will "focus on the areas of domestic game development and international affairs and play," according to an MLBPA release.
"We feel fortunate to be in a position to hire someone with Omar's experience and reputation," Clark said. "His vast and diverse knowledge of all aspects of the sport will afford the union and our members an unprecedented and invaluable level of expertise in any of a growing number of issues of importance to players, domestically and abroad."
Joey Nowak is a reporter for MLB.com. Follow him on Twitter at @joeynowak. This story was not subject to the approval of Major League Baseball or its clubs.