Buxton reigns as No. 1 overall on Top Prospect list
Outfielder joined by 5 fellow Twins in annual ranking of best 100 in the game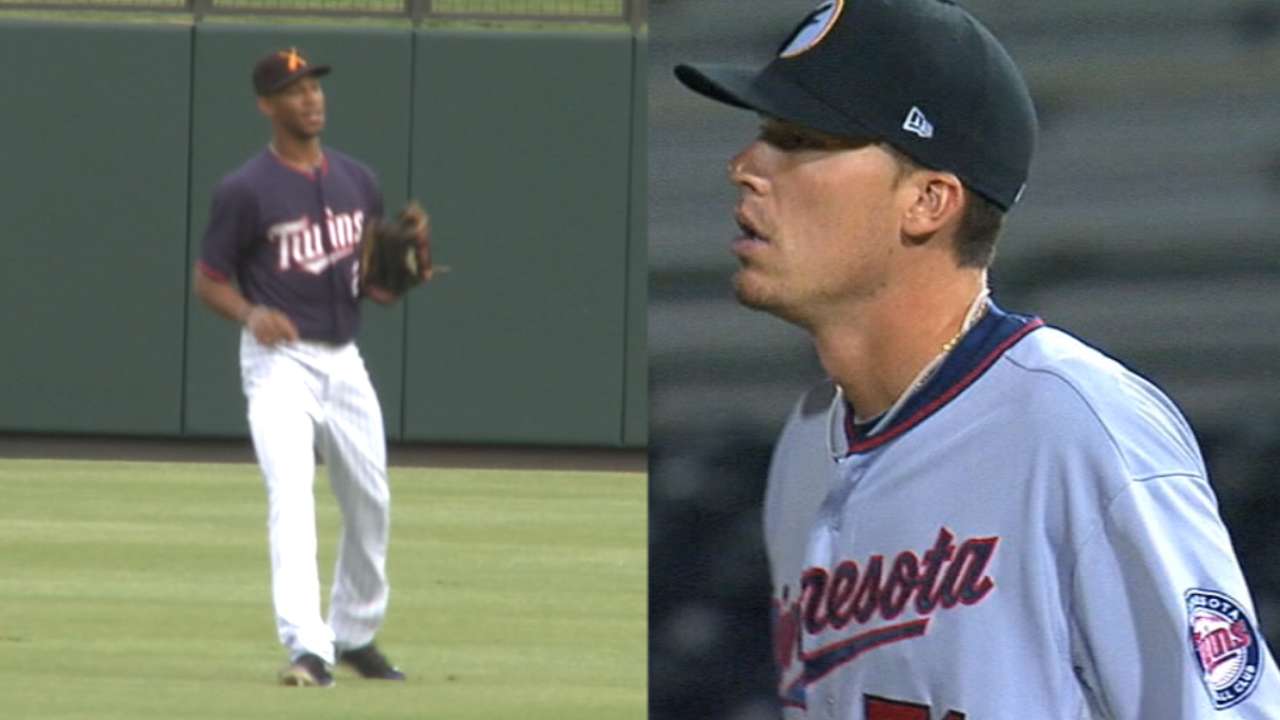 MINNEAPOLIS -- Despite an injury-plagued 2014 campaign, Byron Buxton remains MLB.com's No. 1 overall prospect, and he is joined by five other Twins prospects on MLB.com's Top 100 Prospects list, released Friday night.
Buxton, 21, played in only 31 games in the Minor Leagues last year due to a left wrist injury and a concussion sustained in his first career game at Double-A in mid-August before suffering a broken finger that required surgery while he was playing in the Arizona Fall League. But the center fielder still emerged in front of Cubs prospect Kris Bryant to be ranked as the game's No. 1 overall prospect for the second straight year.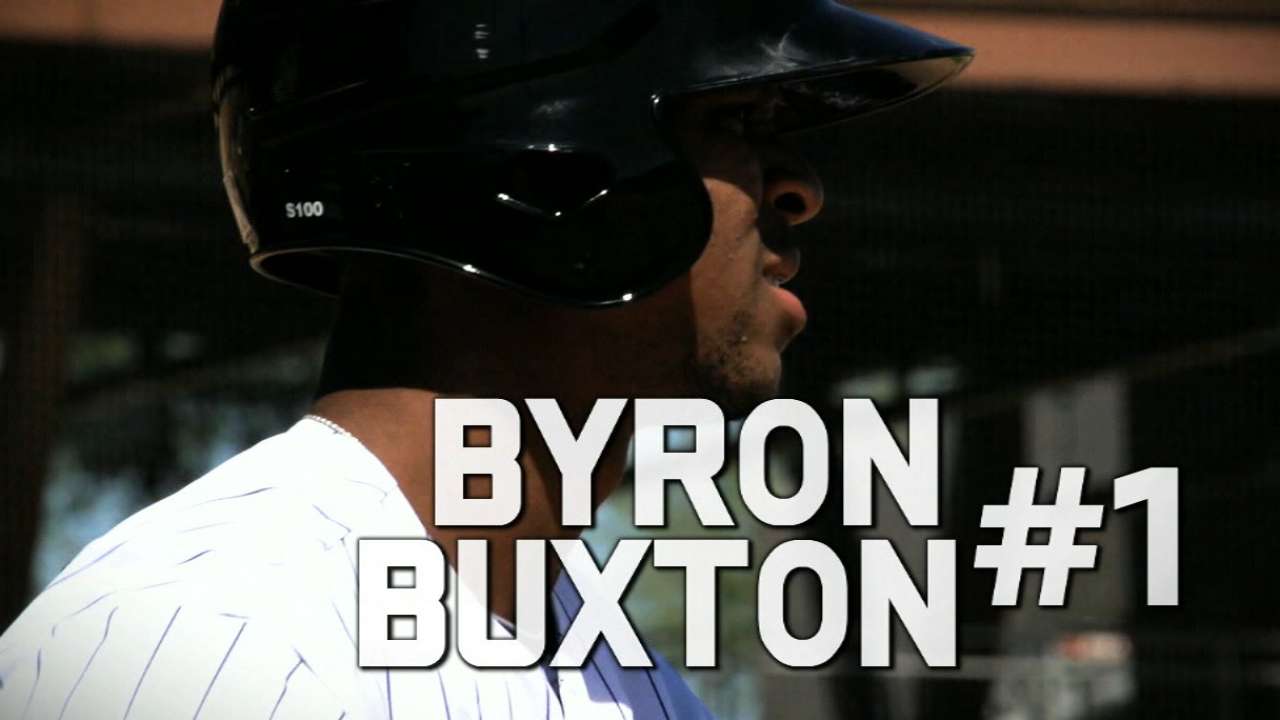 The fellow Twins prospects joining Buxton are third baseman Miguel Sano (No. 11), right-hander Alex Meyer (No. 29), right-hander Jose Berrios (No. 32), shortstop Nick Gordon (No. 33) and right-hander Kohl Stewart (No. 36) on the Top 100 list. Only the Pirates had more prospects ranked with seven, while the Cubs were tied with the Twins with six prospects making the cut.
The annual ranking of baseball's Top 100 Prospects is assembled by MLBPipeline.com Draft and prospect experts Jonathan Mayo and Jim Callis, who compile input from industry sources, including scouts and scouting directors. It is based on analysis of players' skill sets, upsides, proximity to the Majors and potential immediate impact to their teams. The list, which is one of several prospect rankings on MLBPipeline.com's Prospect Watch, only includes players with rookie status in 2015. Team-by-team Top 30 Prospects lists for 2015 will be unveiled in March.
Mayo: Breaking down the Top 100 | Callis: Best tools in the Top 100
Buxton entered last year as the No. 1 overall prospect, but he struggled to stay healthy, hitting .240/.313/.405 with four homers, four doubles and 16 RBIs in 30 games at Class A Advanced Fort Myers before sustaining his concussion in an outfield collision in his first game at Double-A. Buxton is now healthy and is expected to start the year at Double-A Chattanooga.
Sano, 21, also missed time due to injury last year, as he underwent season-ending Tommy John surgery on his right elbow in March. But Sano will also enter Spring Training healthy and, like Buxton, is expected to start the year at Double-A. But Twins general manager Terry Ryan hasn't ruled out Buxton and Sano making their Major League debuts this season.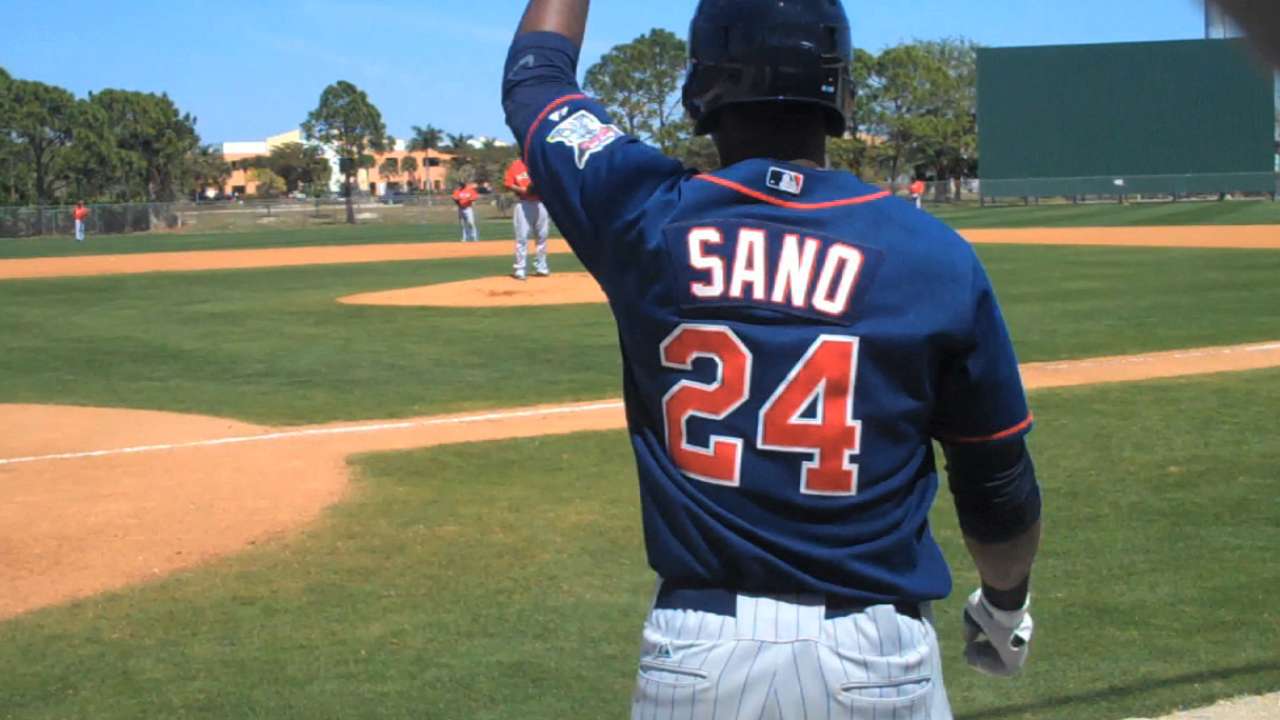 "That would be a realistic point of view from my vantage point," Ryan said. "They're both very talented, and if they have the type of years that you would hope with their type of skill set, there's no reason not to say, 'Oh, they have a chance this year.' So yeah, they do."
Meyer, 25, had a solid year at Triple-A Rochester, posting a 3.52 ERA with 153 strikeouts in 130 1/3 innings. He's a strong candidate to make his big league debut this year, but he is likely to start out at Rochester again.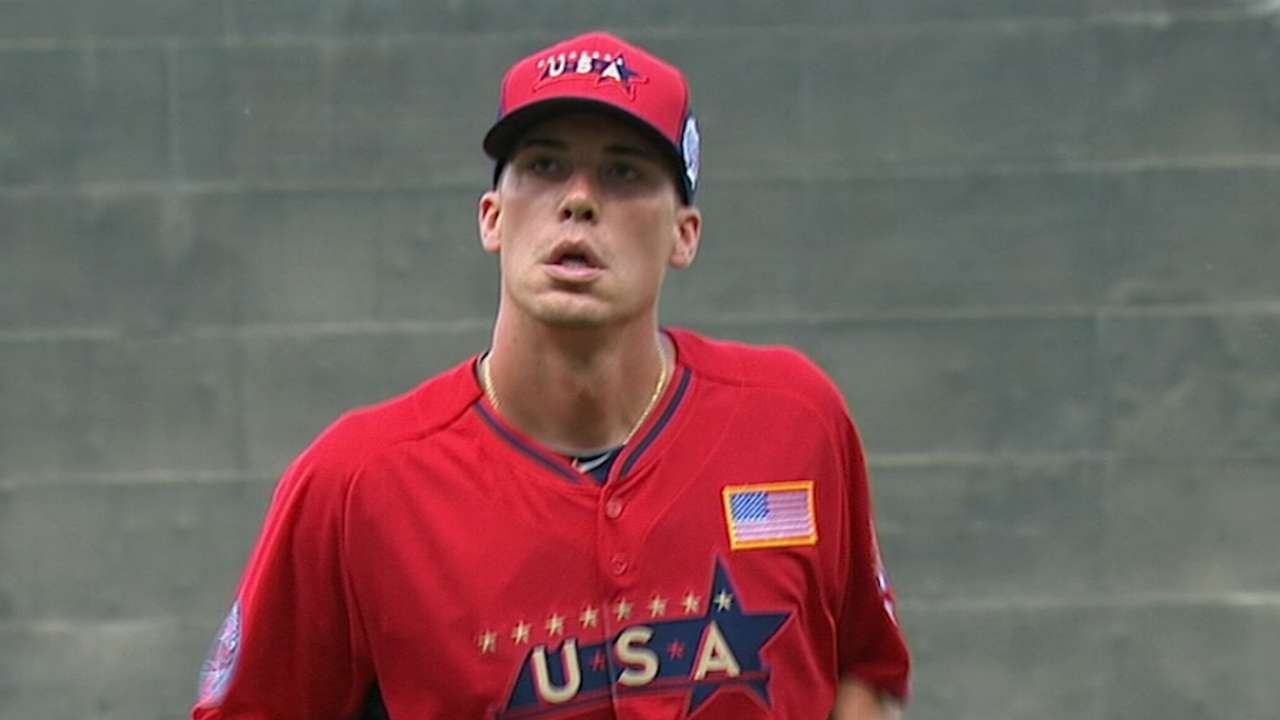 Berrios, 20, has risen quickly through the prospect lists with an impressive 2014 that saw him reach Triple-A Rochester for his final start. He posted a 2.76 ERA across three levels with 140 strikeouts in 140 innings.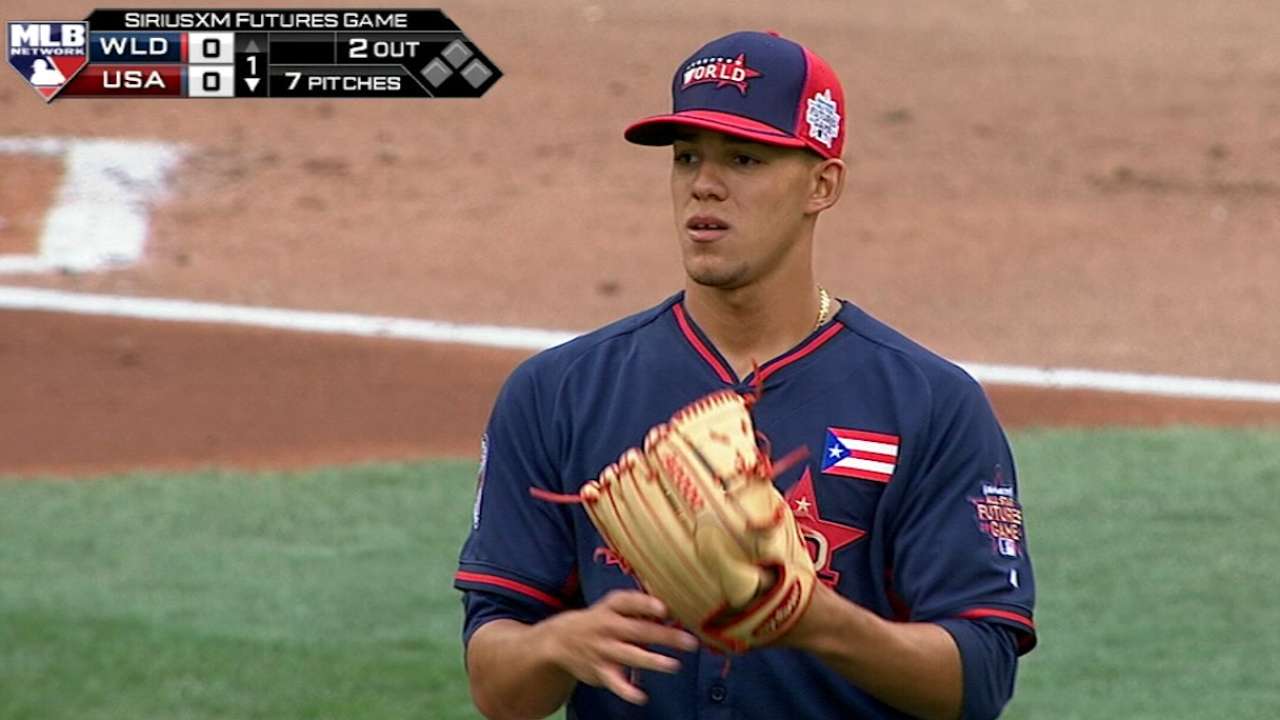 Gordon, the club's first-round pick in last year's First-Year Player Draft, hit .294/.333/.366 with 11 stolen bases in 57 games at Rookie-level Elizabethton. The 19-year-old son of former closer Tom Gordon is expected to start the year with Class A Cedar Rapids.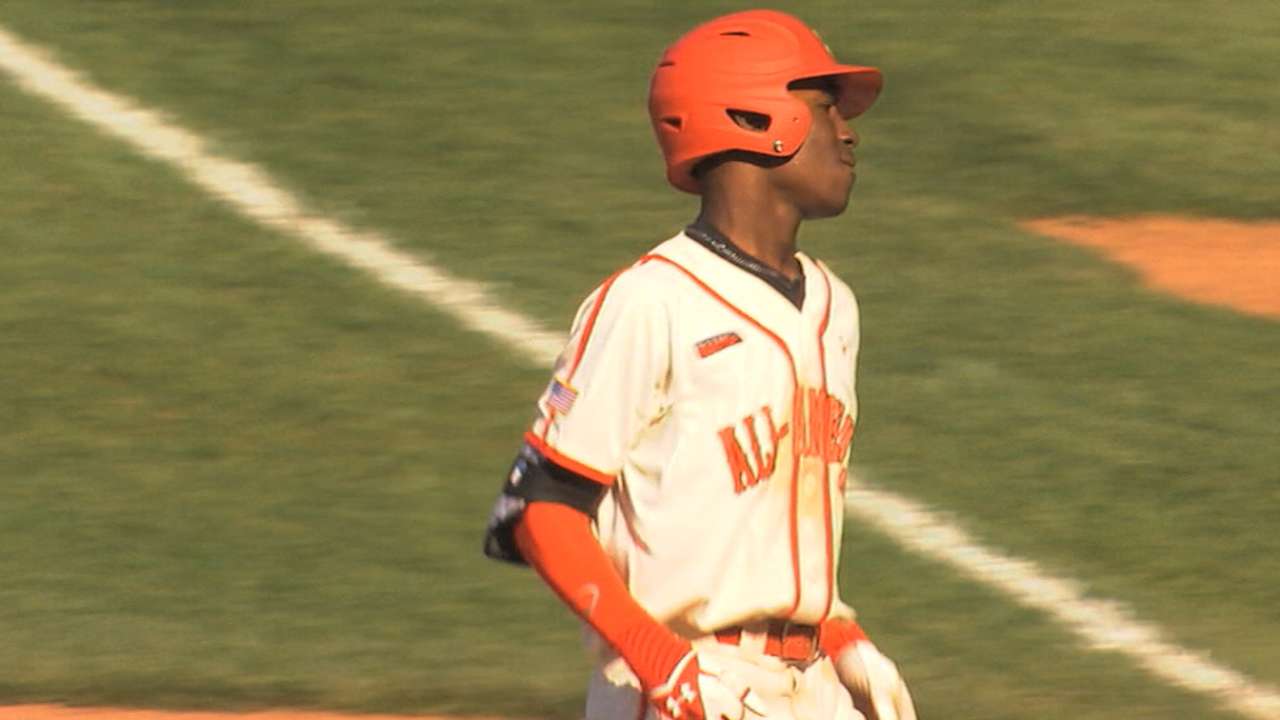 Stewart, 20, had a 2.59 ERA with 62 strikeouts in 87 innings at Cedar Rapids. The 2013 first-round Draft pick said at TwinsFest he's hopeful to start the year at Class A Advanced Fort Myers.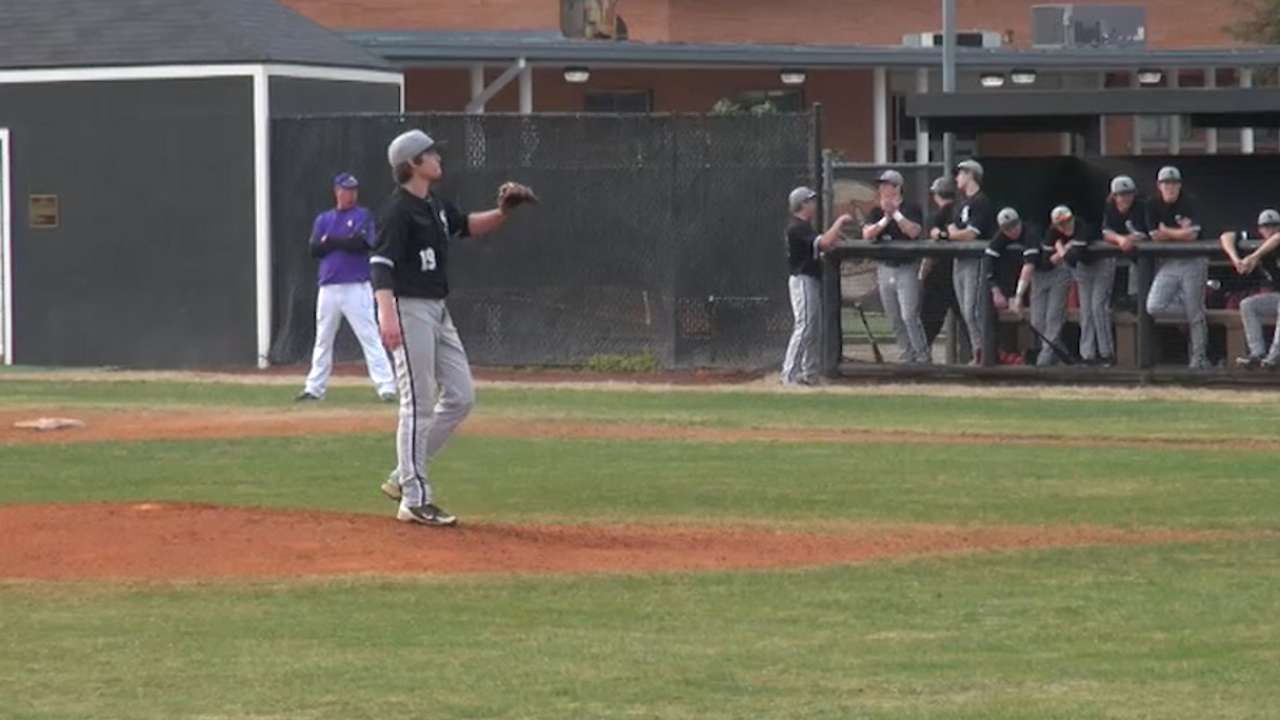 Rhett Bollinger is a reporter for MLB.com. Read his blog, Bollinger Beat, and follow him on Twitter @RhettBollinger. This story was not subject to the approval of Major League Baseball or its clubs.