Stanton opens up about contract in Network special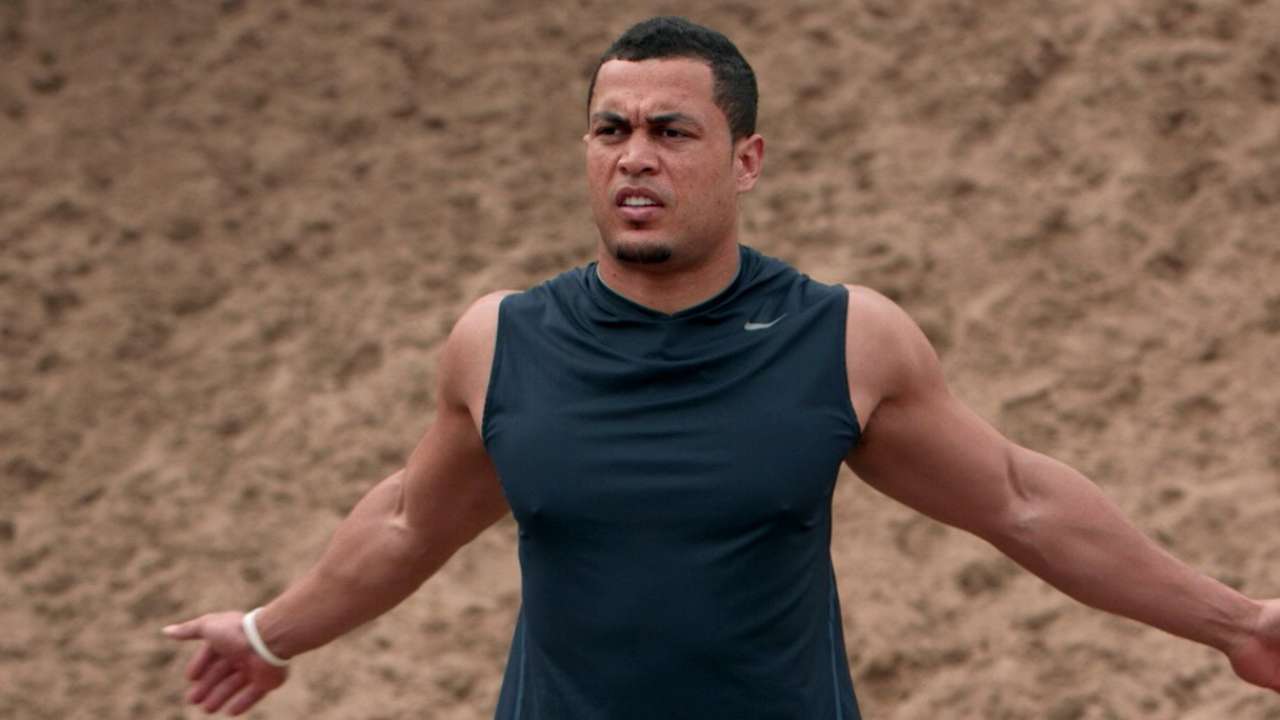 Giancarlo Stanton knows that along with his massive contract come massive expectations.
Just a few months away from beginning the first year of his record-breaking $325 million contract, Stanton joined MLB Network for a special feature Tuesday evening -- "The Offseason: Hope in Chicago and Miami" -- to discuss the Marlins' offseason and his aspirations for the next 13 years in Miami.
"If I have a bad couple weeks, it's going to be, 'He's making this much money, look at his production,' and if I have a good couple weeks, it's the same thing," Stanton said. "It's all going to be billed on the contract now. ... I'm going to just do what I need to do."
The 13-year, $325 million deal Stanton, 25, signed in November was largest contract in the history of American sports and the longest in Major League history. But in an effort to maintain payroll flexibility to help the Marlins construct a contender, his contract was backloaded. Stanton is slated to receive $6.5 million next season, compared with $32 million from 2023-25, the peak of the deal.
This offseason, the Marlins took advantage of that flexibility and brought in an impressive haul via free agency and the trade market, acquiring Dee Gordon, Martin Prado, Mat Latos and Michael Morse.
And due to the structure of Stanton's contract, six other Marlins -- Steve Cishek, Jarrod Saltalamacchia, Morse, Latos, Prado and Dan Haren -- will each earn more than him in 2015.
"Doesn't matter," Stanton said. "We don't look at each others' paychecks at the end of the day. It's win or lose at the end of the day."
In five years with the Marlins, Stanton's teams have yet to make the playoffs or post a winning record in the regular season. The club's best season with Stanton was his rookie year in 2010, when the Fish went 80-82 for a third-place finish in the National League East.
But by the time his 13-year deal is up, Stanton hopes to have established a winning culture in Miami.
"I want to get to the playoffs, I want to be in a World Series, I want to win a World Series," Stanton said. "That's everyone's goal, but I need to figure out the steps to take this team to that level."
Chad Thornburg is a reporter for MLB.com. This story was not subject to the approval of Major League Baseball or its clubs.