Red Sox land lefty Ross from Rangers for Ranaudo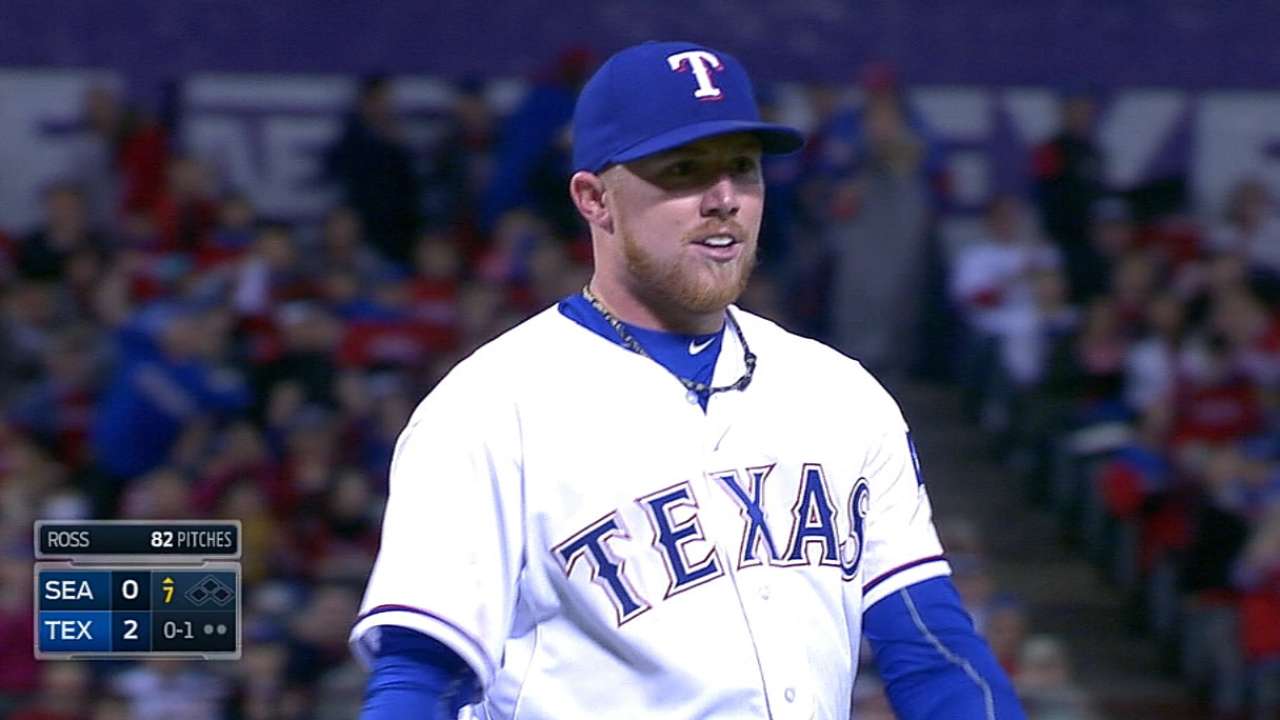 Robbie Ross Jr. was about to begin a yoga class Tuesday afternoon when he got a career-altering phone call.
Ross and his wife had just walked into the class when his cell phone rang. He grabbed his phone to turn it off, but Ross saw the call was coming from Rangers general manager Jon Daniels. Just like that, the left-hander found out he'd been traded from Texas to Boston.
The Red Sox acquired Ross from the Rangers on Tuesday night in exchange for right-handed pitching prospect Anthony Ranaudo, who was ranked by MLB.com as the fourth-best prospect in Boston's system and No. 100 in baseball.
"Right when I saw JD calling, I was like, 'I better take this,'" Ross said Wednesday on MLB Network Radio. "I was super excited. Obviously at the same time, you start thinking about other things, like, 'OK, what do I need to do to get ready? Do I need to go get my stuff? How do I do this? How do I do that?' All those things that start piling together. But the excitement was just cool, like a new beginning."
Ross adds depth to a Red Sox bullpen in need of another left-handed reliever. The team signed left-hander Craig Breslow to a one-year, $2 million deal last month.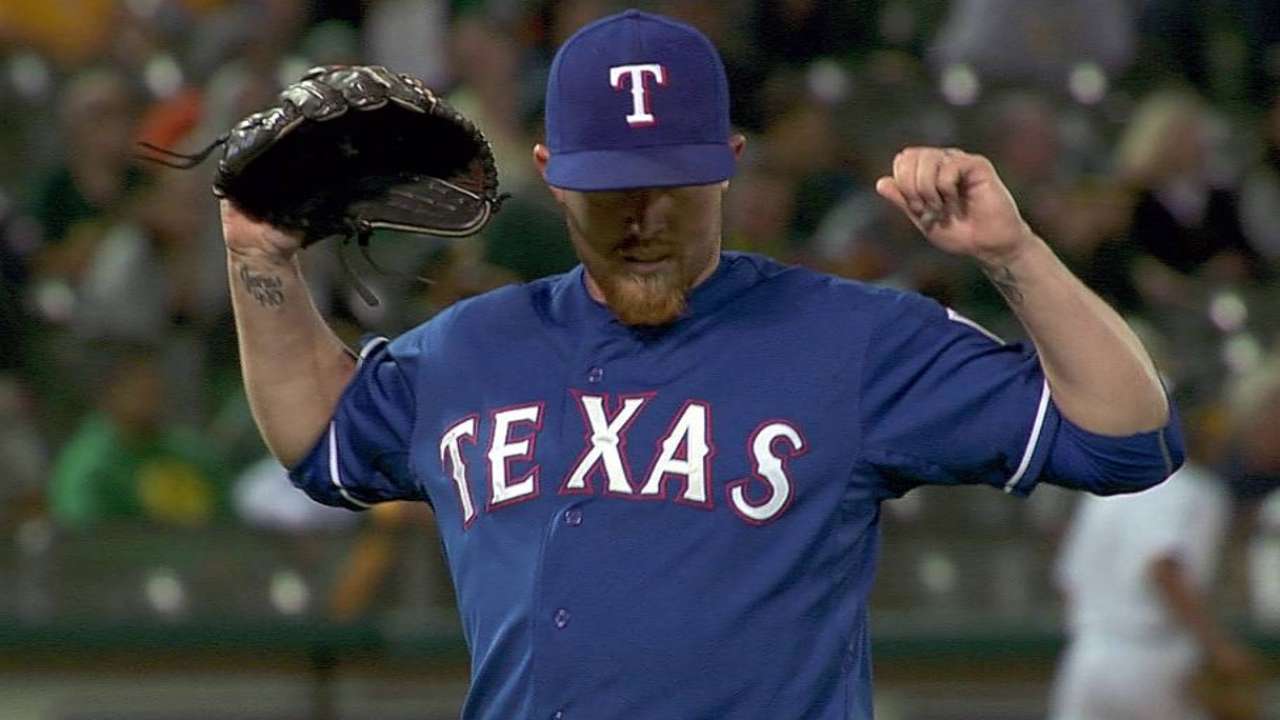 The 25-year-old Ross appeared in 27 games for the Rangers last season, shifting between the rotation and the bullpen. He finished the season 3-6 with a 6.20 ERA and 51 strikeouts in 78 1/3 innings.
A reliever in his first two seasons with Texas, Ross appeared in 123 games over that span, striking out 105 batters in 127 1/3 innings.
The additions of Wade Miley, Justin Masterson and Rick Porcello during the offseason left little room for Ranaudo in Boston's starting rotation. During his first stint with the Red Sox last season, Ranaudo went 4-3 with a 4.81 ERA in seven starts.
During his MLB Network Radio interview, Ross noted some irony in the way he found out about the trade. On Tuesday morning, Ross tweeted, "It's been great TX!!! Looking forward to this year! God bless." He immediately received a number of replies asking if he'd been traded, but he didn't know anything about the move at that point.
It's been great TX!!! Looking forward to this year! God bless

- robbie ross (@Ross_108) January 27, 2015
"When I did tweet what I tweeted, it was just like, 'Hey, I'll see you in Spring Training, or I'll see you after Spring Training, hopefully,'" Ross said on MLB Network Radio. "And everyone was like, 'You got traded! You got traded!' But I wasn't.
"Three hours later, I'm going into yoga and I get traded. It was really weird how that happened."
Adam Berry is a reporter for MLB.com. This story was not subject to the approval of Major League Baseball or its clubs.