Blue Jays, Brewers talk potential trade for Papelbon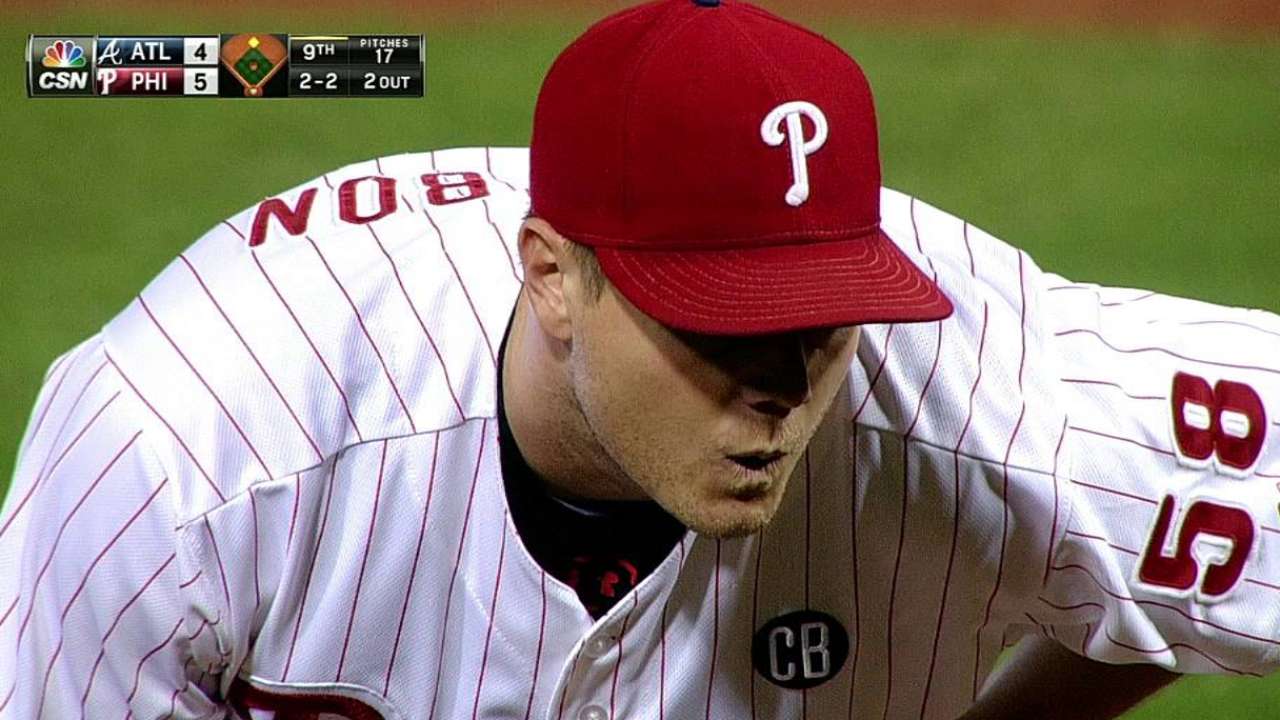 PHILADELPHIA -- The Phillies are still talking to the Brewers and Blue Jays about a Jonathan Papelbon trade.
Two sources said on Tuesday evening that the talks are alive, although the seriousness of those discussions is unclear. Yahoo! Sports first reported Friday that the Phils and Brewers were in serious negotiations. FOXSports.com mentioned the Blue Jays' interest.
In the days since, reports surfaced that a deal with either team is unlikely. But that has not stopped them from continuing to talk about Papelbon.
Both Milwaukee and Toronto need a closer, and Papelbon would fill that void, but there are serious sticking points.
First, Papelbon will make $13 million this season. He also has a $13 million club option for 2016 that automatically vests if he finishes at least 48 games this season. Philadelphia will most certainly have to eat some of that salary to make a deal happen.
Second, Papelbon has limited no-trade rights, and he might require a team to pick up his 2016 option before he waives his rights, although he said in July his no-trade rights would not be an issue.
Third, the Phillies want something of value in return if they agree to eat a bunch of salary. Can they get what they want?
Papelbon went 2-3 with a 2.04 ERA and 39 saves in 43 opportunities last season. His 90.7 save-completion percentage ranked sixth out of 29 qualifying closers in baseball. Papelbon's 0.90 WHIP ranked 19th out of 185 qualifying relief pitchers.
Todd Zolecki is a reporter for MLB.com. This story was not subject to the approval of Major League Baseball or its clubs.