Source: Arbitration-eligible Crawford gets $3.175 million
Giants shortstop avoids hearing, agrees to reported midpoint between player, team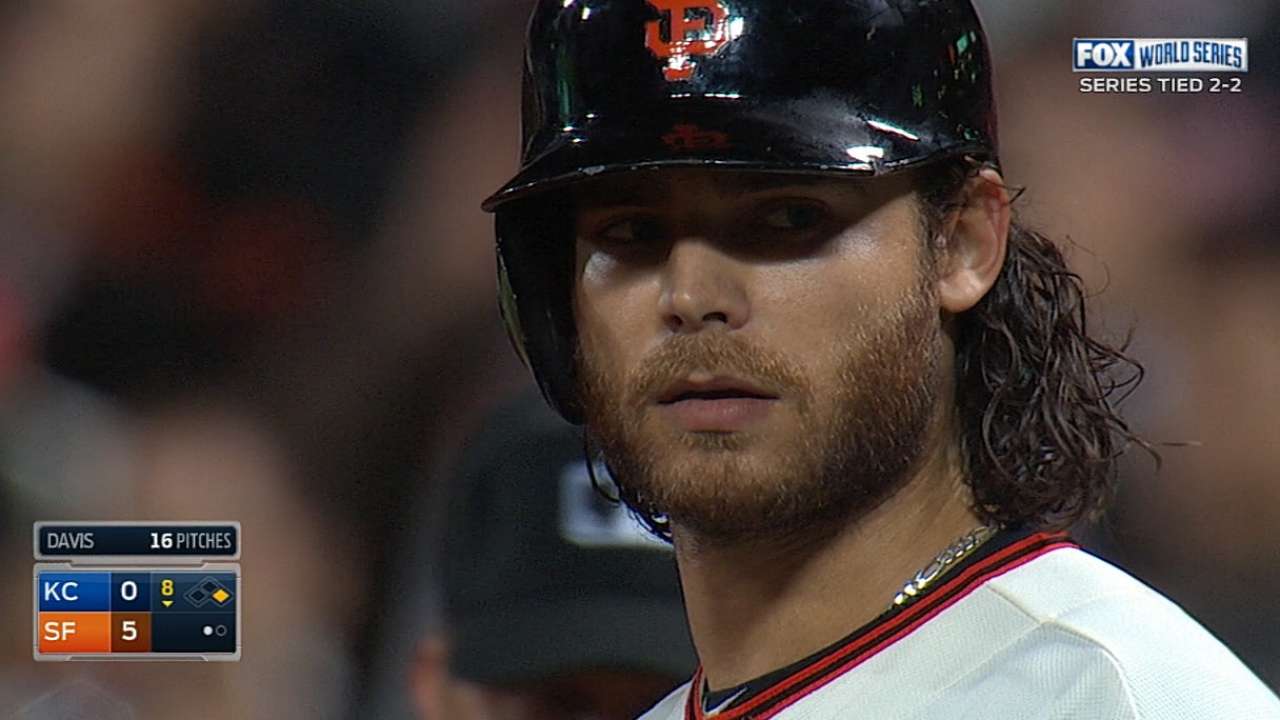 The Giants have avoided arbitration with shortstop Brandon Crawford by agreeing to a one-year, $3.175 million deal, a source told MLB.com's Paul Hagen on Tuesday.
The club has not confirmed the agreement.
Crawford reportedly requested $3.95 million, while the Giants offered $2.4 million, so they settled at the exact midpoint between the two figures.
Eligible for arbitration for the first time, Crawford received a deal with a number of award bonuses and incentives. He can earn an additional $100,000 for being named the National League MVP or World Series MVP; $75,000 for being named NL Championship Series MVP; $50,000 for winning a Rawlings Gold Glove Award or Silver Slugger Award, or for being elected to the NL-All Star team; and $25,000 for being otherwise selected to the All-Star Game.
Known for his slick defense at shortstop, the 28-year-old Crawford put together his best offensive season as San Francisco marched toward its third World Series in five seasons. Crawford hit .246/.324/.389 with 10 home runs and 69 RBIs in 153 games. His .713 OPS last year climbed 39 points from his 2013 mark, and a full 60 points above his output in '12.
Adam Berry is a reporter for MLB.com. Follow him on Twitter at @adamdberry. This story was not subject to the approval of Major League Baseball or its clubs.