Dyson, Royals avoid arbitration with 1-year deal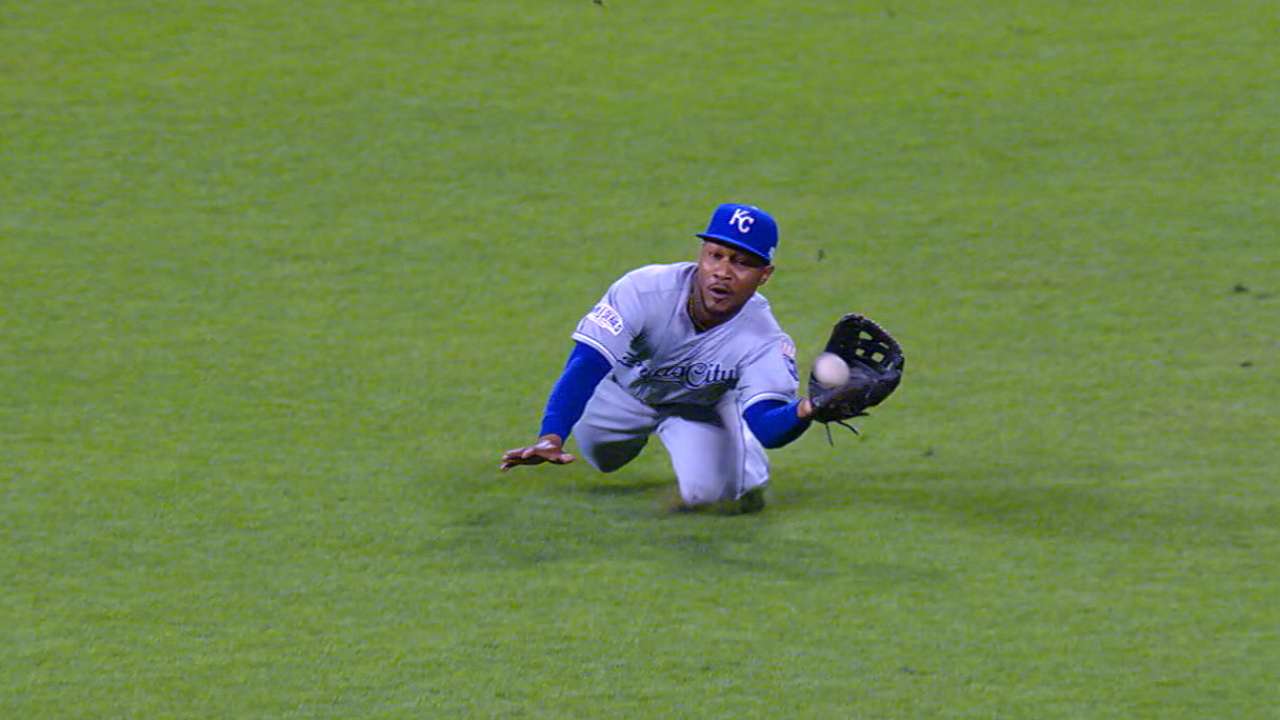 The Royals have avoided arbitration with outfielder Jarrod Dyson by agreeing to terms on a one-year deal worth $1.225 million. The club confirmed that the sides reached a deal, but did not disclose the terns.
The agreement was first reported by Kansas City Star and confirmed by a source to MLB.com. Dyson will receive a $25,000 bonus if he reaches 350 plate appearances in 2015 and a $50,000 bonus if he is named an All-Star.
Dyson asked for $1.6 million while the team countered with $900,000.
Dyson, who held a reserve role for the Royals last season, appeared in 120 games and hit .269 with a .651 OPS. He stole 36 bases.
The Royals have six remaining unsigned arbitration-eligible players: pitchers Danny Duffy (club: $1.75 million; player: $3 million), Kelvin Herrera ($1.15 million; $1.9 million) and Greg Holland ($6.65 million; $9 million), first baseman Eric Hosmer ($4.6 million; $6.7 million), third baseman Mike Moustakas ($1.85 million; $3.1 million) and outfielder Lorenzo Cain ($2 million; $3.6 million).
Joey Nowak is a reporter for MLB.com. Follow him on Twitter at @joeynowak. This story was not subject to the approval of Major League Baseball or its clubs.