A-Gon puts faith in Dodgers' new-look lineup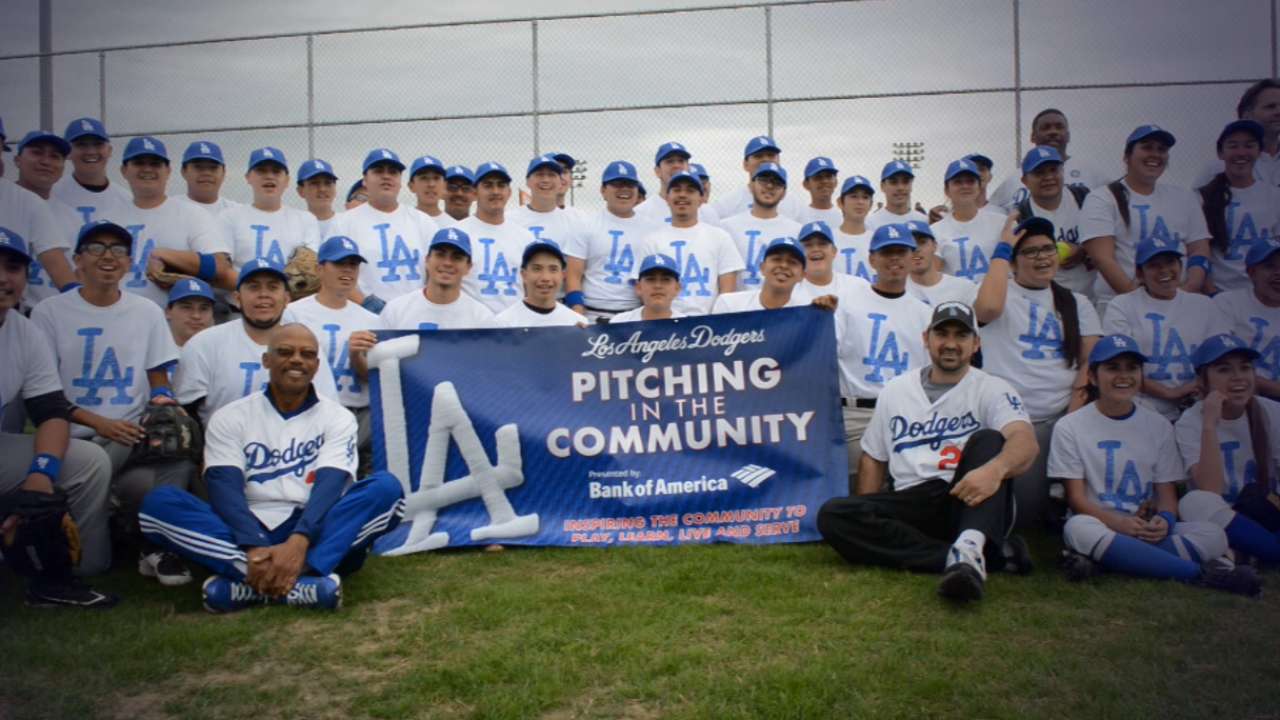 LOS ANGELES -- The skeptics' view of the Dodgers' lively offseason is that they now lack punch because the losses of Matt Kemp and Hanley Ramirez have left Adrian Gonzalez with very little protection in the middle of the lineup.
Gonzalez has a brighter outlook.
"People say we lost power, but I think we're just getting power in different areas in our lineup," Gonzalez said Monday afternoon. "We've maintained that. It's just not going to be one hitter; it's going to be six or seven."
He sees 10-15 home runs from the Dodgers' two new middle infielders, Howie Kendrick and Jimmy Rollins, added power behind the plate from Yasmani Grandal and some more thump from young, gifted center fielder Joc Pederson.
The Dodgers added those four names to the lineup, Brandon McCarthy and Brett Anderson to the rotation, and Joel Peralta, Chris Hatcher, Juan Nicasio and a host of others to a needy bullpen.
"I like it," Gonzalez said of the roster shuffling by the Dodgers' new front-office group.
How so?
"I always said pitching and defense wins championships," he added. "Obviously you can win games by doing it different ways, but once you get into the playoffs, you have to be able to pitch and catch and have quality at-bats throughout. I think that's the direction we're going."
Gonzalez was speaking from Garfield Senior High School in East Los Angeles, where he and some Dodgers alumni -- Eric Karros, Tim Leary and Dennis Powell -- hosted a skills clinic for the school's baseball and softball teams to kick off the organization's weeklong Community Service Caravan.
Gonzalez spent the entire winter in Beverly Hills, moved his usual offseason boxing regimen to Wild Card Boxing Club in Hollywood, owned by renowned trainer Freddie Roach, and began baseball activities at Dodger Stadium a couple weeks ago.
The 32-year-old first baseman has averaged 159 games each of the last nine seasons and was his usually productive self in 2014, posting a .276/.335/.482 slash line with 27 homers and a Major League-leading 116 RBIs.
"It was good," Gonzalez said of a year that saw him capture his fourth Gold Glove and second Silver Slugger Award. "But it all comes down to the playoffs, and we didn't get it done in the playoffs, so you can't really appreciate it that much."
Coming off back-to-back National League West titles and back-to-back eliminations by the Cardinals, Dodgers manager Don Mattingly believes the new roster is better suited for postseason play, mainly because he sees a lineup more adept at manufacturing runs.
Gonzalez sees it, too.
"You have guys that you know what you're going to get -- they're going to battle every at-bat and they're going to be prepared," he said. "I'm not saying we didn't before, but I think the guys that we got are guys that are going to be tough to game plan for. I think we'll be a deeper lineup."
The bigger question, perhaps, is the clubhouse.
A primary motivation for the makeover of a 94-win team stemmed largely from the belief that it was a dysfunctional group. So Ramirez was replaced by Rollins, who's expected to emerge as a strong voice, and the outfield picture got a little clearer.
"We'll see how it goes," Gonzalez said of the clubhouse dynamics. "Those are things you can't predict; those are things you can't say are going to be better or worse. People say they want to be outspoken, but first year in, you're trying to see how the clubhouse works."
Alden Gonzalez is a reporter for MLB.com. Read his blog, Gonzo and "The Show", and follow him on Twitter @Alden_Gonzalez. This story was not subject to the approval of Major League Baseball or its clubs.