Inbox: What will determine Fredi's fate?
Fans ask about Braves manager, offensive upgrades, Spring Training, Seitzer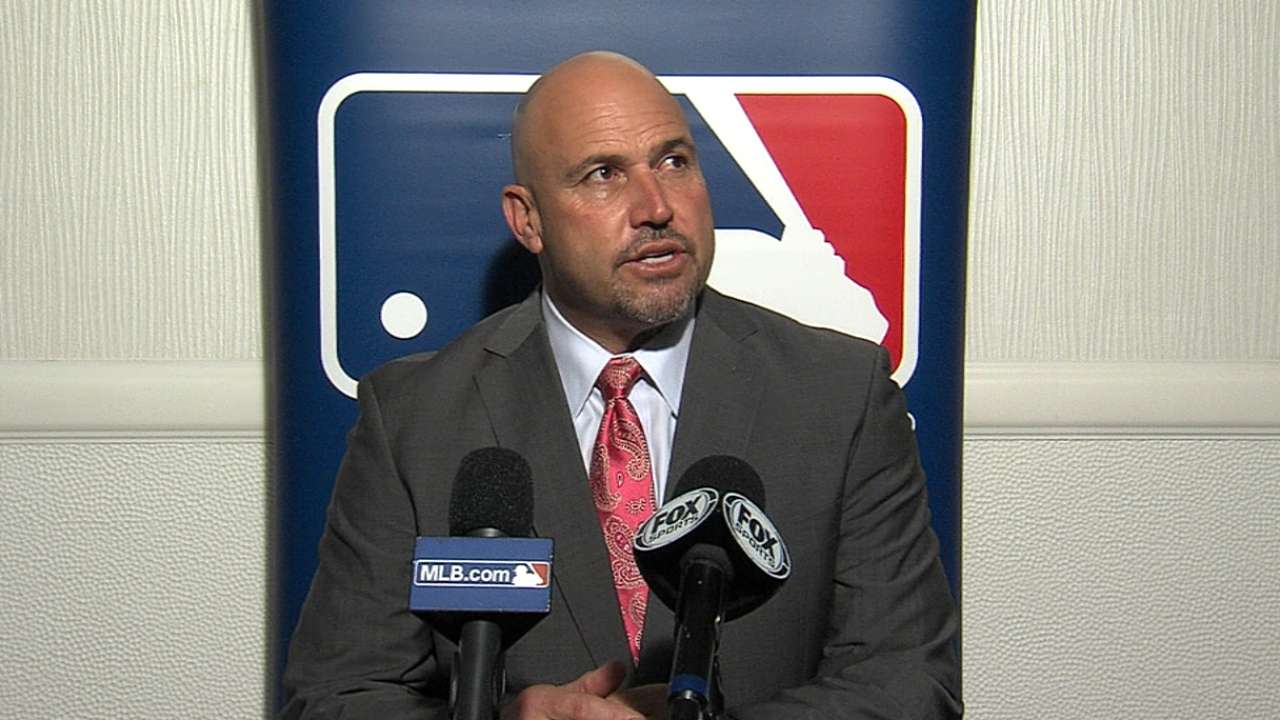 What do you think Fredi Gonzalez's fate will be after this year? If the Braves are in full-blown rebuilding mode and have kept him as manager in 2015, wouldn't that mean that he's the guy they're sticking with for the future?
-- Tommy D., Los Angeles
There is no doubt the Braves are hoping Gonzalez will be their manager for many years to come. But before committing to him, they will evaluate what transpires this year beyond wins and losses.
The Cardinals and Nationals are the only National League clubs that have won more games than the Braves since Gonzalez assumed his current role. With that being said, there are concerns about multiple September collapses and the lackadaisical approach displayed by last year's club, especially during the season's final month.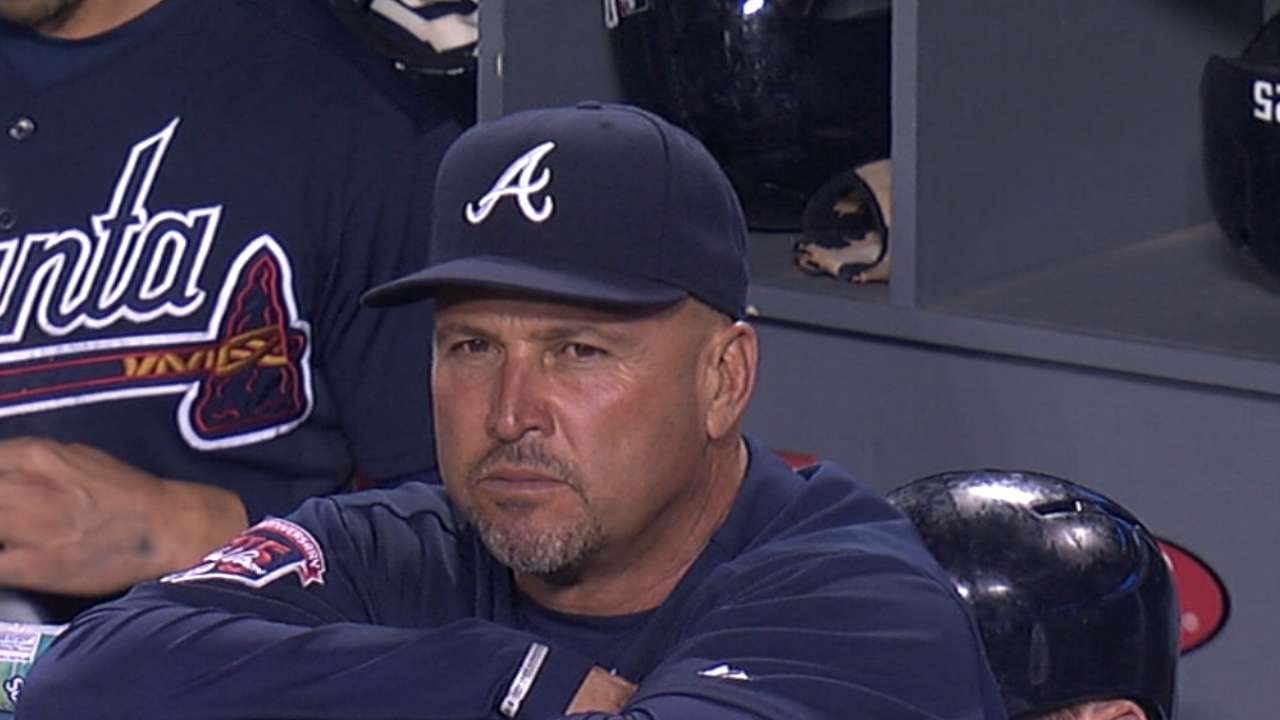 Gonzalez rightfully accepted some of the blame. But as the front office has made a concerted effort this winter to add "good teammates" like Jonny Gomes, Nick Markakis, A.J. Pierzynski and Jason Grilli, it has acknowledged the need to replenish the clubhouse with the leaders it lacked once the likes of Tim Hudson, Brian McCann and Eric O'Flaherty exited after the 2013 season.
Though his club does not look as imposing as it might have entering the 2014 season, Gonzalez will have a better cast of characters in his clubhouse and a more versatile roster, which will give him more opportunities to show off his game management skills.
While managing the Marlins, Gonzalez netted consecutive winning seasons (2008 and '09) with less-imposing rosters than the one he will have this year. Still, his future will not be solely judged on this year's record. The Braves are every bit as interested to see whether last year's lackadaisical play was more a product of Gonzalez's leadership or a poorly constructed clubhouse.
Most of the recent player transactions have involved trading hitting to acquire pitching prospects. Why are the Braves not trying to improve their offense?
-- Brent F., Mobile, Ala.
Offense is obviously a concern coming off a season in which the Braves scored the second-fewest runs in the Majors. But this concern was trumped by the fact that they entered this offseason with just three Major League-ready starting pitchers in their entire organization. They filled one of their two rotation voids with the acquisition of Shelby Miller, and they might fill the other void with one of the many highly regarded pitching prospects acquired through this winter's trade flurry.
While the Braves would rather use the term "restart" than "rebuild" to describe the 2015 season, there is no doubt they have aimed to strengthen their future. They exited the 2014 season with Lucas Sims and Jason Hursh standing as their only intriguing starting pitching candidates. Within the last three months, they have acquired five prospects -- Mike Foltynewicz, Max Fried, Ricardo Sanchez, Tyrell Jenkins and Manny Banuelos -- who have the potential to be front-line starters.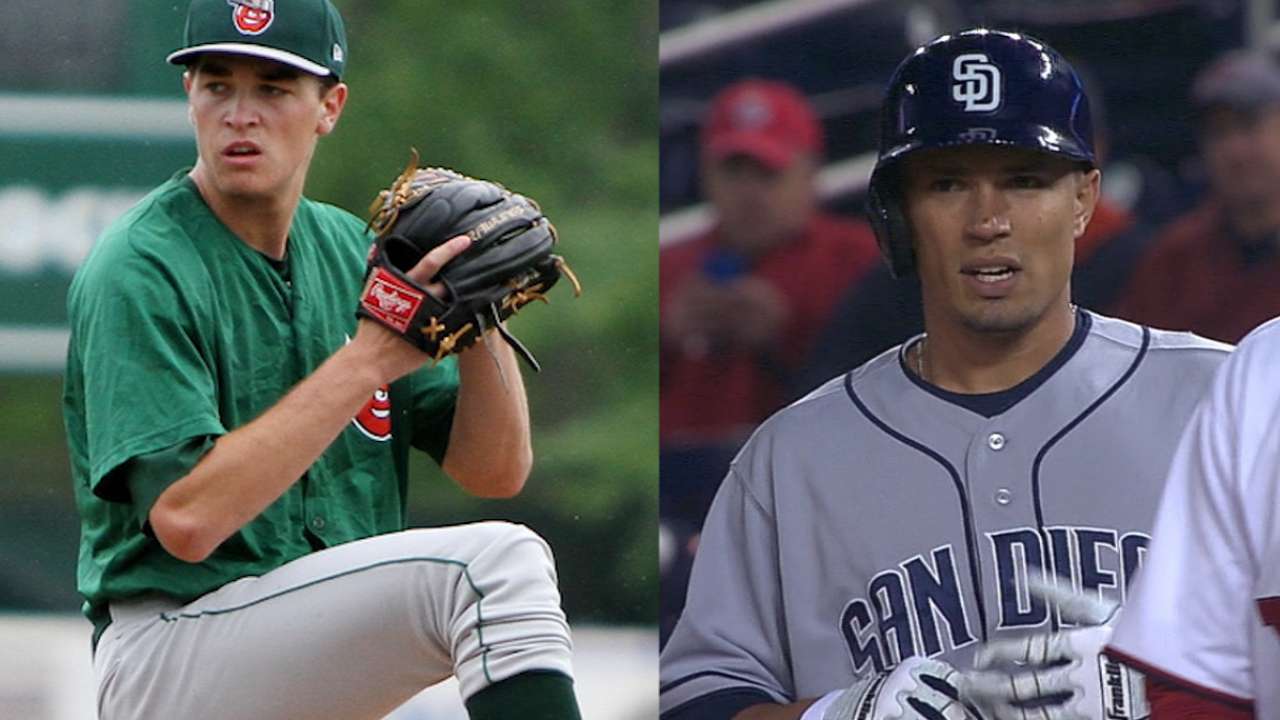 With future second baseman Jose Peraza on the horizon, left field, center field and third base stand as the only positions where the club has some long-term uncertainty. The acquisitions of Dustin Peterson and Rio Ruiz provide a couple of solid options at third base.
What is the latest on the Braves' Spring Training situation with either staying at Disney or moving to a new site in the coming years?
-- Nick S., Little Rock, Ark.
With the neighboring Astros and Nationals set to move to Palm Beach County by the start of the 2017 Grapefruit League season, the Braves likely won't be far behind. They seem to be looking at some options on Florida's west coast, and I have heard that there is some definite interest around Venice, which is located just north of where the Red Sox and Twins train in Fort Meyers.
Do you know enough about new hitting coach Kevin Seitzer to make any predictions?
-- Tim B., Cumming, Ga.
Seitzer certainly is excited for the opportunity that awaits him. After spending some time with Freddie Freeman and Chris Johnson earlier this month, he went to Tampa last week to begin working with B.J. Upton. Time will tell whether Seitzer proves to be the voice the Braves need as they transition from being a club that heavily relied on power the past few seasons.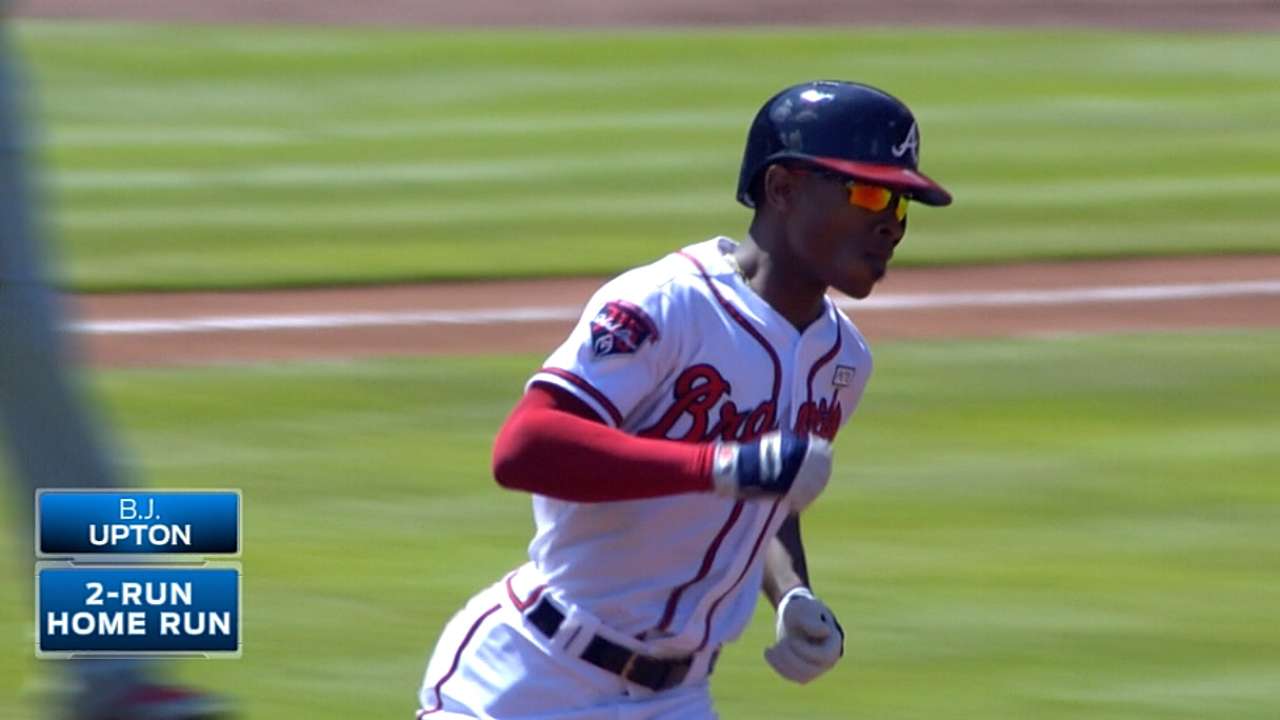 While Seitzer has been described as a guy who preaches up-the-middle contact, it should be remembered that the Blue Jays club he was with last year had five players hit at least 16 home runs.
"What I do is try to get guys in position to put the fat part of the bat on the ball consistently," Seitzer said this past weekend. "However far it goes is usually a direct result of the size of the man, the better their swing, the ballpark you're in and the way the wind is blowing."
Mark Bowman is a reporter for MLB.com. This story was not subject to the approval of Major League Baseball or its clubs.