Beloved former Boston pitcher Monbouquette dies
Massachusetts native, eight-year Sox vet passes away at 78 after battle with leukemia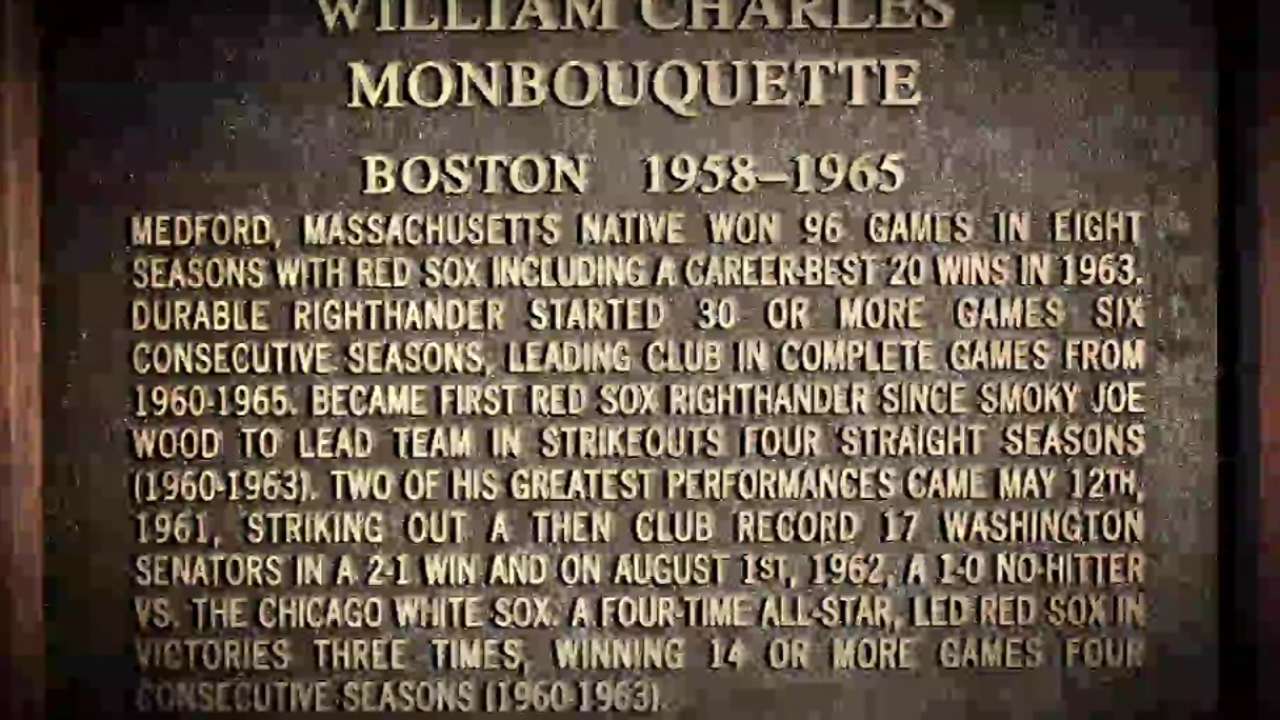 Bill Monbouquette -- a Medford, Mass., native and Red Sox legend -- died on Sunday at age 78 after a long battle with leukemia.
Monbouquette, who pitched eight seasons for the Red Sox from 1958-65, tossed a no-hitter in 1962 and won 20 games for the club in '63. He was also a three-time All-Star who spent more than 50 years in professional baseball.
Monbouquette was elected to the team's Hall of Fame in 2000 after going 96-91 during his time with the Sox. The right-hander is ranked seventh in franchise history in innings pitched with 1,622 and 10th in strikeouts with 969.
Photos
While Monbouquette went on to play for the Tigers, Yankees and Giants, he stayed connected with the Red Sox well past his playing days. A resident of Gloucester, Mass., he was a frequent visitor to Fenway Park. Monbouquette also coached the Class A Lowell Spinners for a day in 2006 so he could officially retire as a member of the Red Sox.
On Aug. 1, 1962, Monbouquette threw a no-hitter against the Chicago White Sox. In a 1-0 victory, he walked one and struck out seven.
"Monbo," as he was known throughout the organization, struck out 17 Washington Senators in a 2-1 win on May 12, 1961. It marked a club record, one that has since been reached by only Roger Clemens and Pedro Martinez.
Playing alongside some of the best players in baseball history, Monbouquette was teammates with Ted Williams (Red Sox), Al Kaline (Tigers), Mickey Mantle (Yankees) and Willie Mays (Giants).
After retiring from baseball, Monbouquette spent 38 years as a scout and coach with the Yankees, Mets, Blue Jays and Tigers. He retired from baseball in 2005 after serving as a pitching coach in the Tigers' system for six seasons.
Quinn Roberts is a reporter for MLB.com. This story was not subject to the approval of Major League Baseball or its clubs.