MLB.com Columnist
Tracy Ringolsby
Winning isn't always main ticket to Hall of Fame
Banks among small contingent with zero postseason appearances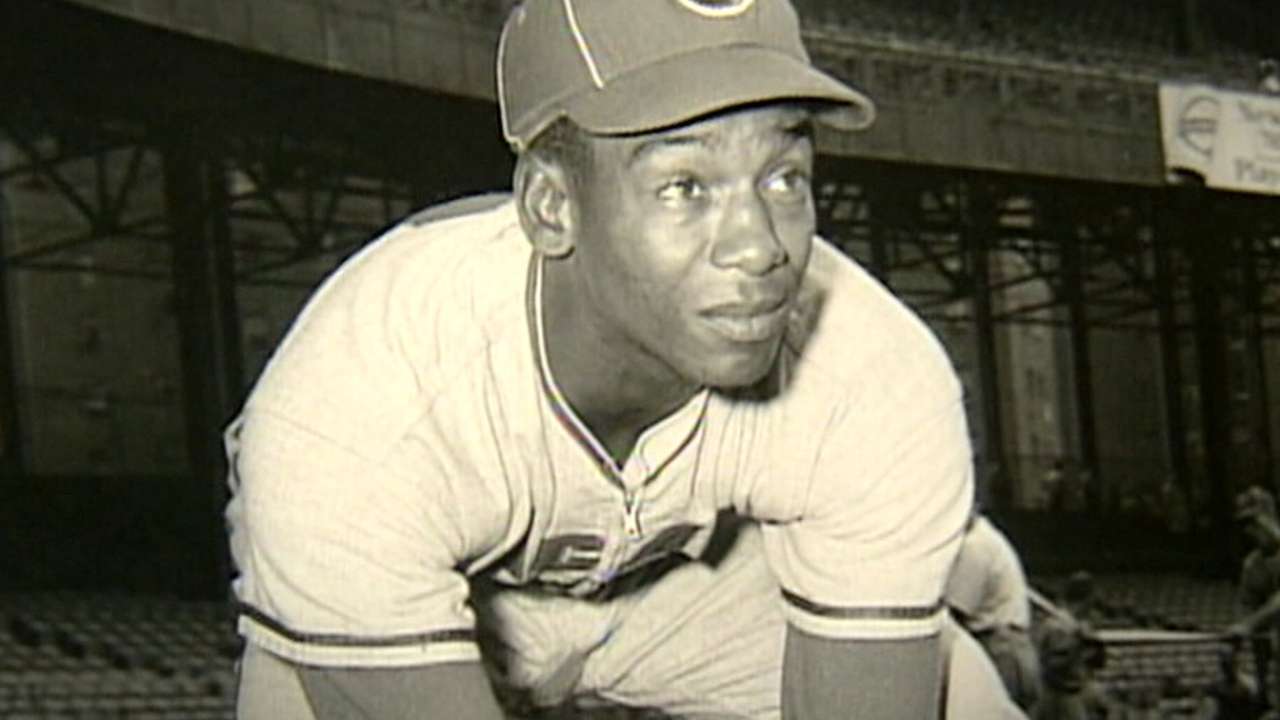 It's all about winning.
Individual stats can impress, but championships are usually the defining ingredient of greatness.
Ernie Banks is a rare exception.
Banks, who died on Friday, is a baseball icon. He is the face of the Cubs franchise. And he is a member of the Baseball Hall of Fame.
Banks is among only 11 players who played after 1910 and never appeared in a postseason game, but is enshrined in the Hall of Fame. He is the only one who was elected by the veteran members of the Baseball Writers' Association of America in his first year of eligibility.
The list includes eight position players: Banks, George Kell, Harry Heilmann, Ron Santo, Wes Ferrell, Dick Sisler, Luke Appling and Ralph Kiner, along with five pitchers: Jim Bunning, Ferguson Jenkins, Ted Lyons, Phil Niekro and Gaylord Perry.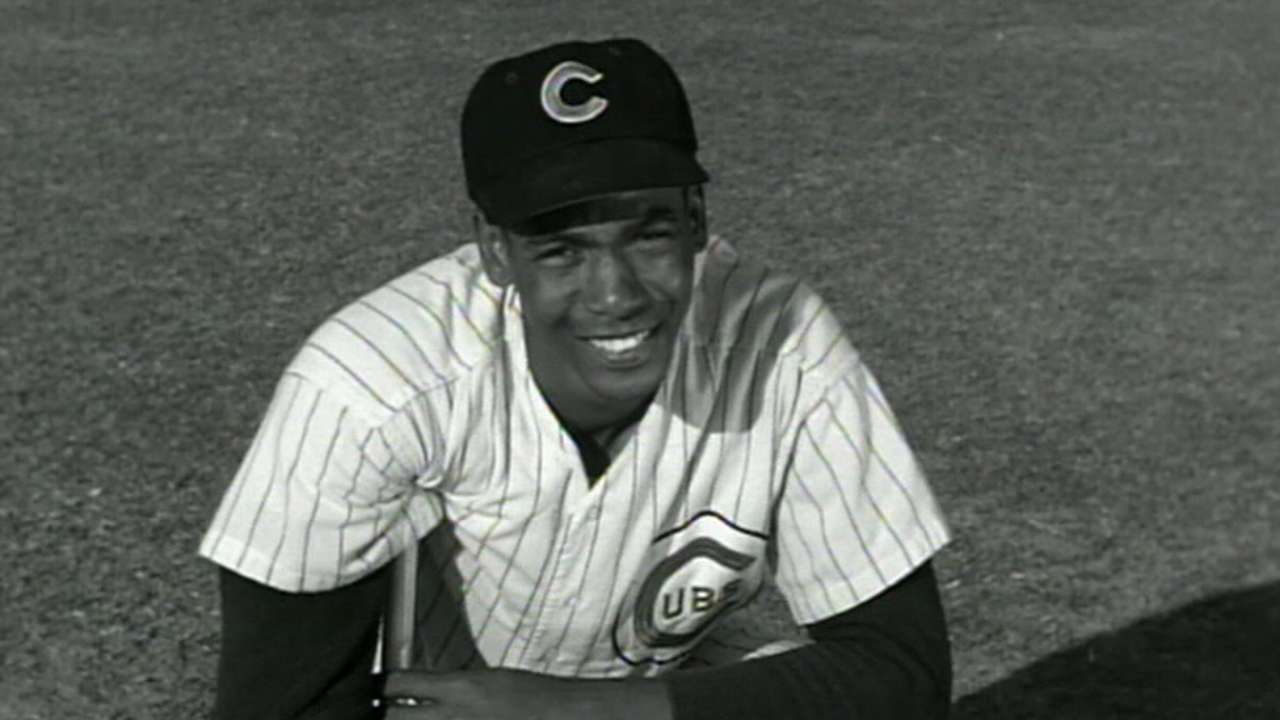 Only four of the 22 managers who have been enshrined didn't skipper a team to a championship, and the bulk of the managerial careers of both Ned Hanlon and Frank Selee came before the World Series came into existence. Hanlon's managerial career ranged from 1889-1907, and Selee managed from 1890-1903. The first World Series was played in 1901 and did not become a regular part of the baseball season until 1903.
Get the picture?
It's a team sport and more often than not folks who evaluate the careers of players and managers look for the ultimate success of a team in determining greatness of an individual.
Gene Mauch was arguably as good a strategist and innovator as the game has ever seen. Virtually anyone who coached for him or played on one of his teams speaks with ultimate respect about Mauch's feel for the game. Mauch, however, has never been given serious consideration for the Hall of Fame.
Why?
In 21 full seasons as a manager and parts of five others, his teams were a combined 1,902-2,037 -- a .483 winning percentage. He enjoyed a winning campaign in only 12 of the 21 full seasons. His only two first-place finishes came with the Angels in 1982 and '86. Both times, the Angels were eliminated in the first round of the postseason.
That hangs over him.
Other than Selee and Hanlon, the only other managers in the Hall of Fame whose teams did not win a World Series are Al Lopez and Wilbert Robinson.
Lopez, a two-time All-Star as a catcher, compiled a .584 managerial winning percentage, ninth all-time, and did win AL pennants with the Indians in 1954 and White Sox in '59 during 14 full seasons as a big league manager.
Robinson had a .500 managerial record, but he also was a longtime catcher and was part of a Baltimore team that won three straight titles (1894-96). He managed the Dodgers to their only NL pennants prior to 1941, but his clubs lost the World Series in both 1916 and '20.
And then there is Banks.
Banks received 83.81 percent of the vote from the Baseball Writers' Association of America members in the 1977 election, and he was the only player on the ballot elected that year.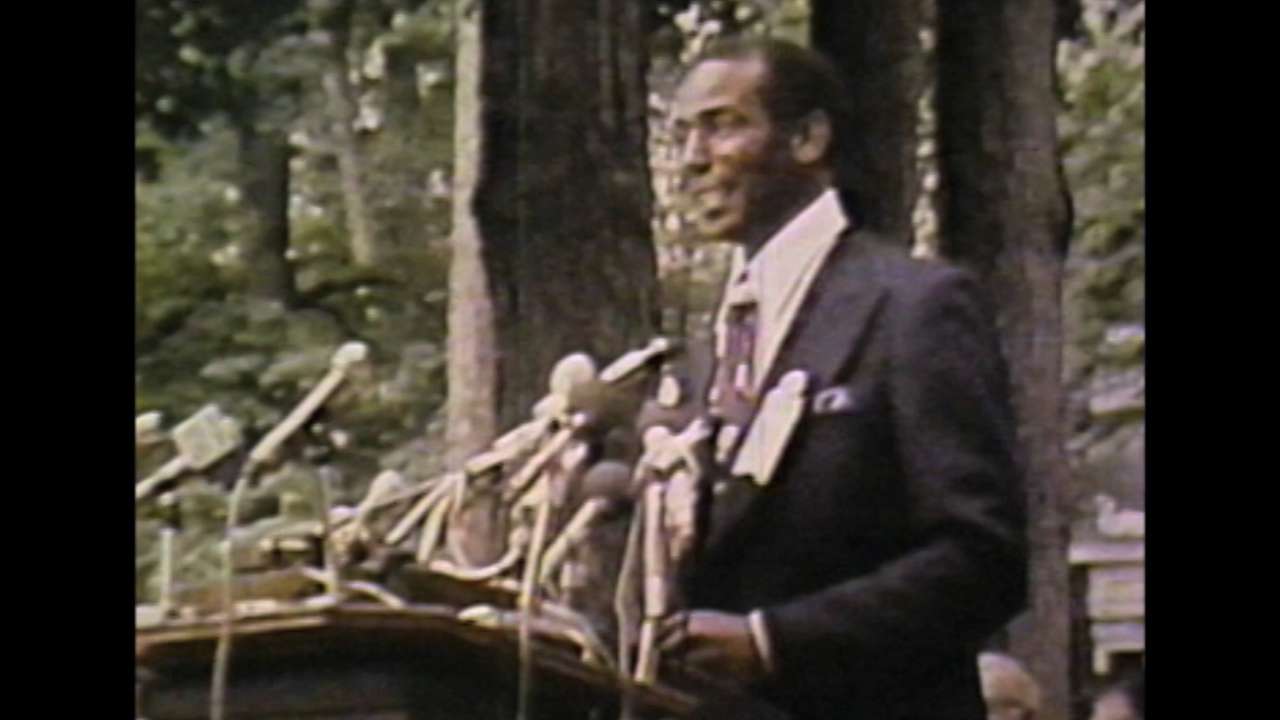 Other Hall of Famer players who never appeared in a postseason but were elected by the members of the BBWAA were Jenkins and Perry, their third year of eligibility, Sisler, in his fourth year of eligibility, Niekro, his fifth year of eligibility, Appling in his seventh year of eligibility, Lyons in his 10th year of eligibility and Heilmann and Kiner, both in their 13th year on the BBWAA ballot.
Santo, Bunning, Ferrell and Kell were added to the Hall of Fame by the Veterans Committee.
Every pitcher to win 300 games, which includes Jenkins, Niekro and Perry, has been inducted into the Hall of Fame.
Kell, whose career spanned from 1944-57, is the only one of the eight whose teams had a winning record while he was with them. They were a combined 1,100-1,039 -- a .514 winning percentage. Three of the five teams he played for had winning records in his time -- the Tigers (506-429), Red Sox (136-124) and White Sox (197-136).
Kiner, meanwhile, saw the Pirates, Cubs and Indians go a combined 667-877 while he was with them, a .432 winning percentage that is the lowest of any of the eight.
The Cubs were 1,245-1,456 in Banks' 17 full seasons plus the final game of 1953. They had a losing record in his first 13 full seasons in the big leagues, and they did not finish higher than third place until 1969 and '70. He retired after '71.
Joe McCarthy and Casey Stengel were the leaders among managers, both guiding teams to seven World Series championships. Connie Mack managed five World Series champions, while Walter Alston and Joe Torre won four each.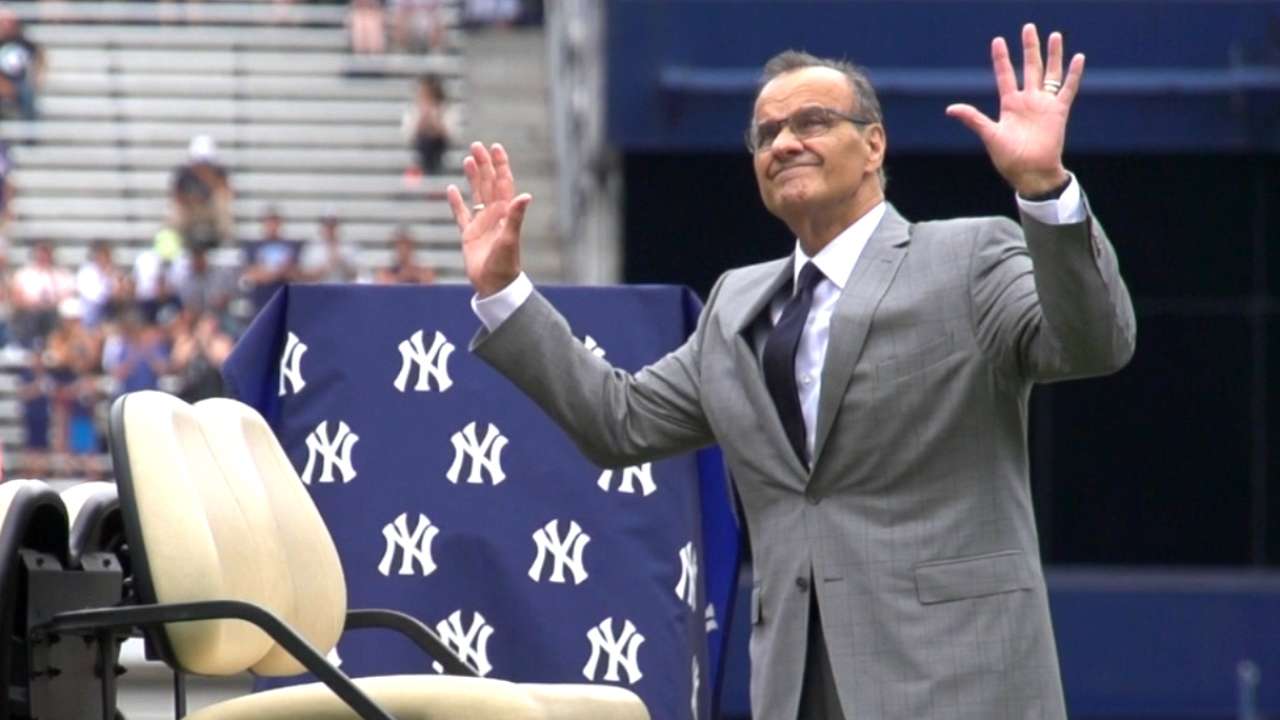 Torre underscores the value of winning to being recognized for greatness. Dismissed by the Mets, Braves and Cardinals in his first three managerial opportunities, his hiring by the Yankees was greeted by headlines on the back page of the New York tabloids proclaiming him "Average Joe."
After guiding the Yankees to 12 postseason appearances, 10 AL East titles, six AL pennants and four World Series championships in a dozen years, he found himself elected to the Hall of Fame as a manager in his first year on the Veterans Committee ballot.
Winning may not be required.
It, however, certainly makes Hall of Fame selection a lot easier.
Tracy Ringolsby is a columnist for MLB.com. This story was not subject to the approval of Major League Baseball or its clubs.