Top prospect Mondesi among Royals' NRIs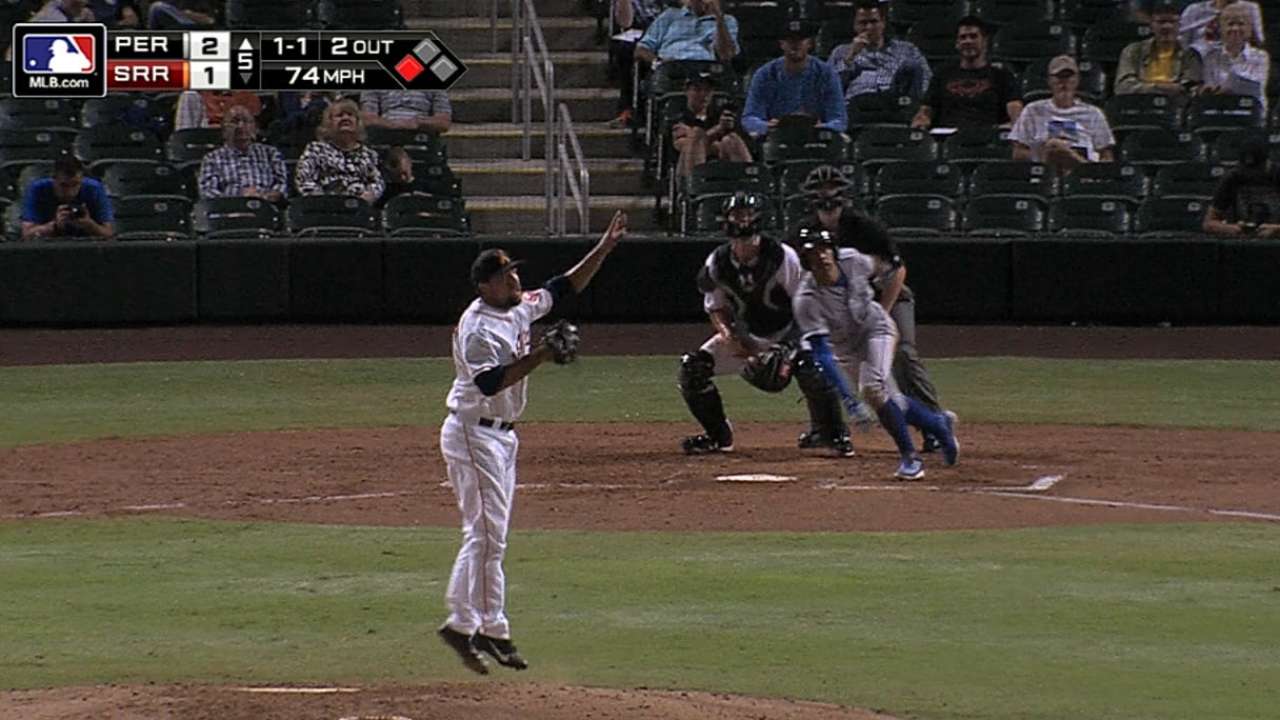 The Royals have invited 23 non-roster players to Major League Spring Training, including 10 pitchers, three catchers, seven infielders and three outfielders.
Among the 23 non-roster invitees are 15 players who were in the Royals organization last year. That includes 11 former Draft picks: Left-handers Scott Alexander, Buddy Baumann, Chris Dwyer and Sean Manaea; right-hander Christian Binford; catchers Cam Gallagher and Parker Morin; infielders Hunter Dozier and Whit Merrifield; and outfielders Brett Eibner and Bubba Starling.
Right-hander Miguel Almonte and infielder Raul Mondesi both signed as non-drafted free agents, while right-hander Casey Coleman and first baseman Matt Fields both played in the Royals' system last year.
Mondesi is ranked by MLBPipeline.com as the Royals' top prospect. Manaea (No. 3), Dozier (No. 4), Almonte (No. 5), Binford (No. 8) and Starling (No. 15) are in the top 20.
The other invitees are left-hander Joe Paterson; right-handers Brian Broderick and Ryan Madson; catcher J.C. Boscan; infielders Ryan Jackson, Gabriel Noriega and Ryan Roberts; and outfielder Moises Sierra.
Pitchers and catchers will report to Surprise, Ariz., on Feb. 19, with workouts for pitchers beginning the following day. The full squad will report Feb. 24 and begin workouts on Feb. 25.
The Royals will head into camp with 63 players on their Spring Training roster.
Joey Nowak is a reporter for MLB.com. Follow him on Twitter at @joeynowak. This story was not subject to the approval of Major League Baseball or its clubs.