Mariners sense excitement for 2015 at FanFest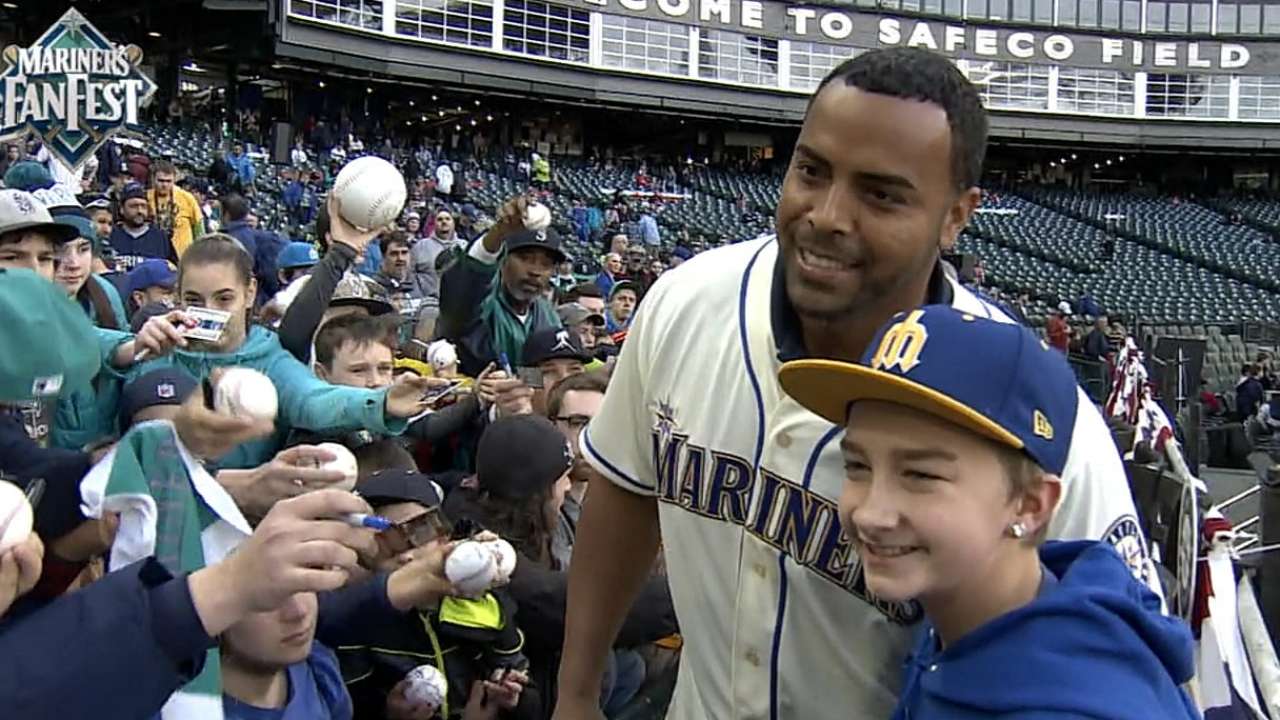 SEATTLE -- Unseasonably warm winter weather and a building excitement over a club expected to challenge for an American League playoff berth in 2015 led to record-setting attendance at the weekend's 35th annual Mariners FanFest at Safeco Field.
A crowd of 13,384 came through the gates on Sunday, enjoying a sunny, 60-degree afternoon and pushing the two-day total to 25,290. The total attendance broke last year's mark of 21,019. Saturday's attendance of 11,906 set a single-day record that was then broken by Sunday's gathering.
The energy of the fans surging through Safeco Field was returned by players who seemed to enjoy their interaction with the crowds at autograph booths, question-and-answer sessions and on-field activities.
Baseball season is just around the corner, and the weekend get-together served to whet the appetite for all comers.
"That's why we're here," said reliever Tom Wilhelmsen. "We want to come and see the field, see the fans, see the excitement in their eyes. We're all pretty excited based on what happened last year, and we're eager to improve. We're ready to go."
Wilhelmsen led the party by singing and dancing atop the dugout during one of his sessions, and all the Mariners who took part seemed to relish the personal experiences. Closer Fernando Rodney posed with numerous kids striking "the arrow" pose atop the Safeco mound, fellow pitchers worked with youngsters throwing in the bullpen, and everyone from manager Lloyd McClendon on down spent time signing autographs and chatting with supporters.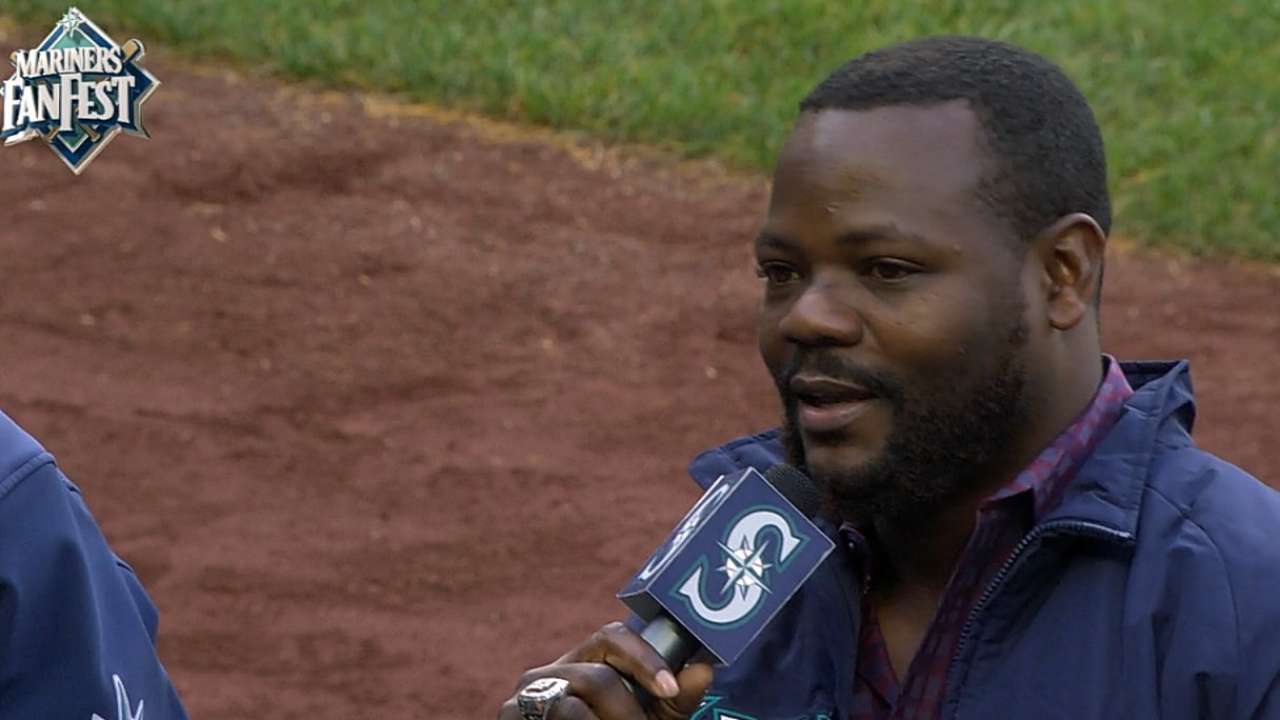 "I've been here all offseason, so I've been meeting a lot of people and there's just a bunch of buzz," said reliever Charlie Furbush. "Everybody knows how close we came last year and is looking forward to this coming season. Obviously the moves we made have put us in the right direction. It's a good time to get the season going."
Center fielder Austin Jackson took part in his first FanFest, having arrived by trade from the Tigers last July. The 27-year-old made the playoffs three straight years with Detroit, including a World Series, so he's been part of big-time baseball scenes. But he appreciates what's building in Seattle since his arrival.
"I got to see a little of the buzz at the end of the season," Jackson said. "This is pretty good, being able to come here now and see that people are still excited. Probably a little more now with some of the new additions we got. It'll be fun to get the season started and actually start the year here. There should be some pretty good crowds."
In that regard, season-ticket packages and Opening Day tickets were on sale during FanFest, with the Opening Day tickets still available at mariners.com/tickets until Monday at midnight PT. Tickets also are available at the Safeco Field box office and Mariners Team Stores. After Monday's deadline, Opening Day tickets will be available again starting March 7, when all single-game tickets go on sale to the public.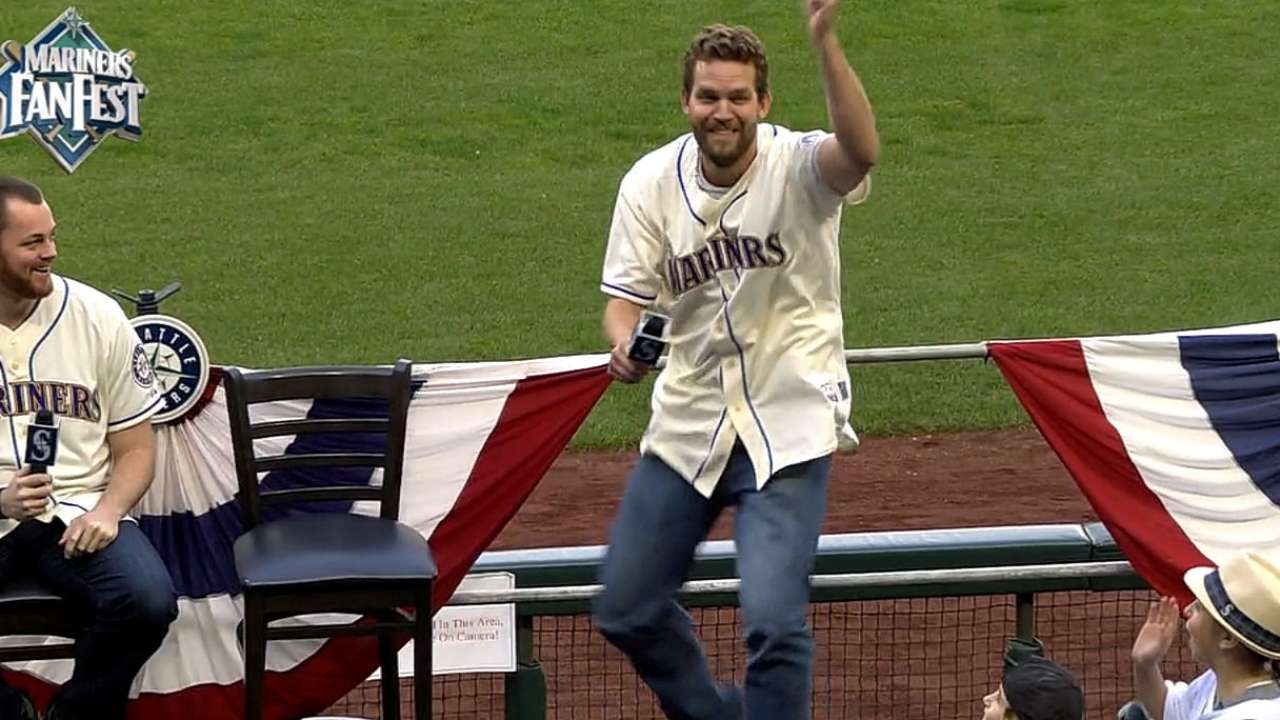 But most of the weekend was focused simply on giving fans a chance to enjoy the players in a relaxed atmosphere, and vice-versa. And by all accounts, including the attendance figures, it was an unqualified success.
For young pitcher James Paxton, who spent the previous week taking part in the Mariners Caravan to different communities around the Northwest, the sense seems pretty clear.
"I'm definitely sensing a vibe," said Paxton, who spent the offseason in Seattle as well. "People are excited about the additions we've made and how we finished the season last year, coming so close. Everyone got really excited there at the end, and I think everyone is ready for another baseball season. They're ready to come watch some games."
Mariners pitchers and catchers report to Peoria, Ariz., for Spring Training on Feb. 20, and the regular season opens April 6 against the Angels at Safeco Field.
Greg Johns is a reporter for MLB.com. Follow him on Twitter @GregJohnsMLB as well as his Mariners Musings blog. This story was not subject to the approval of Major League Baseball or its clubs.