Henderson, Thornburg aiming for Opening Day
Both Brewers relievers missed most of 2014 season with arm injuries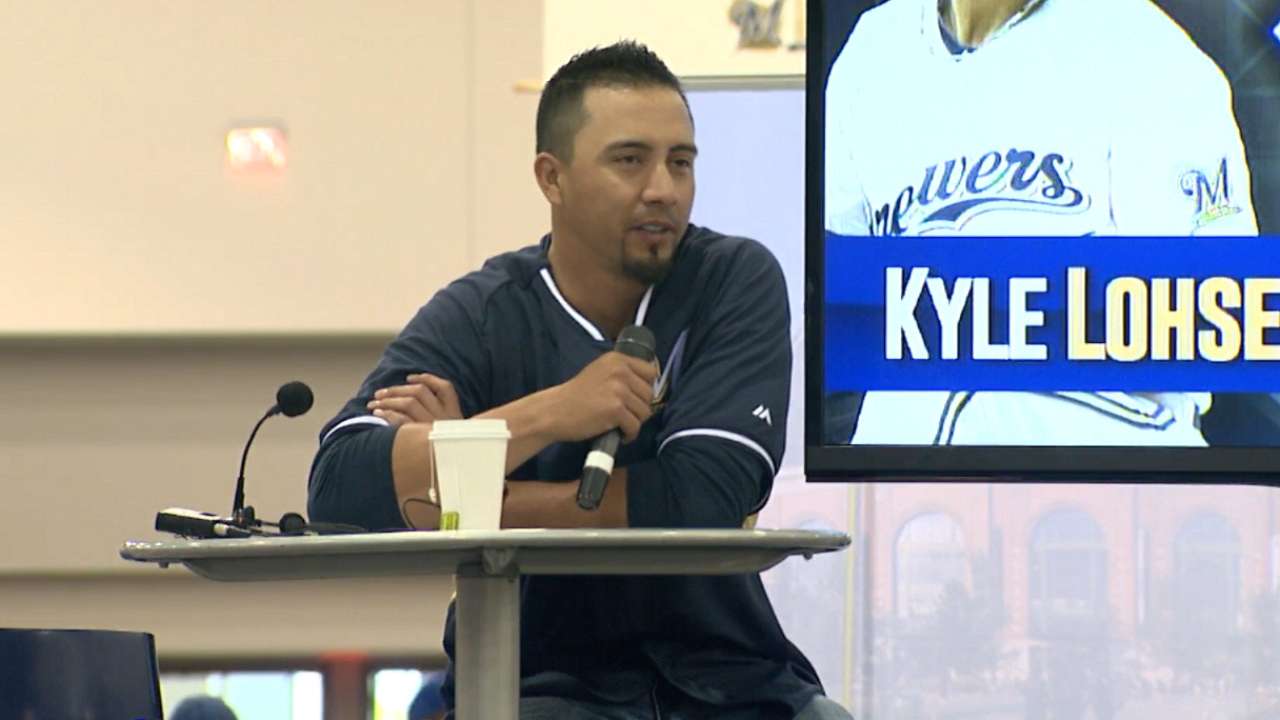 MILWAUKEE -- While engaged in talks with Francisco Rodriguez and monitoring markets for other free-agent relievers, the Brewers heard positive feedback Sunday from two of their own. Jim Henderson and Tyler Thornburg, who missed most of last season with arm injuries, each expressed optimism during Sunday's "Brewers On Deck" about being healthy in time for Opening Day.
Thornburg, who has avoided Tommy John surgery for a compromised ulnar collateral ligament in his right elbow, is already throwing bullpen sessions. Henderson, who underwent surgery to "clean up" bone spurs and tissue damage in his right shoulder, is scheduled to throw his first proper bullpen session on Tuesday. If that goes well, he will repeat the exercise on Friday.
"I can probably give you a better answer in maybe two to three weeks, but the rehab's gone well," said Henderson, who was penciled in as Brewers closer before experiencing shoulder weakness last spring. "I feel strong. I've had no problems, no setbacks. I pushed it as far as I could go last year, trying to come back and rehab, so that I could be ready this year."

Asked whether his Opening Day goal was realistic, Henderson said, "Yep, 100 percent. We're going to get 10 bullpens in here before Spring Training, and then you've got all of Spring Training as well. ...
"I'm hoping that I got cleaned up real good there and I'm good to go. The thing is, I want to be ready to be a full-time reliever. I don't want to be restricted when it comes to the start of the season. The team doesn't need that; I don't need that."
While Henderson was never quite right in 2014, Thornburg was off to a scorching start in April, including one stretch of 21 consecutive batters retired over seven appearances from April 6-18. He began feeling elbow discomfort in April and was initially diagnosed with a flexor tendon strain.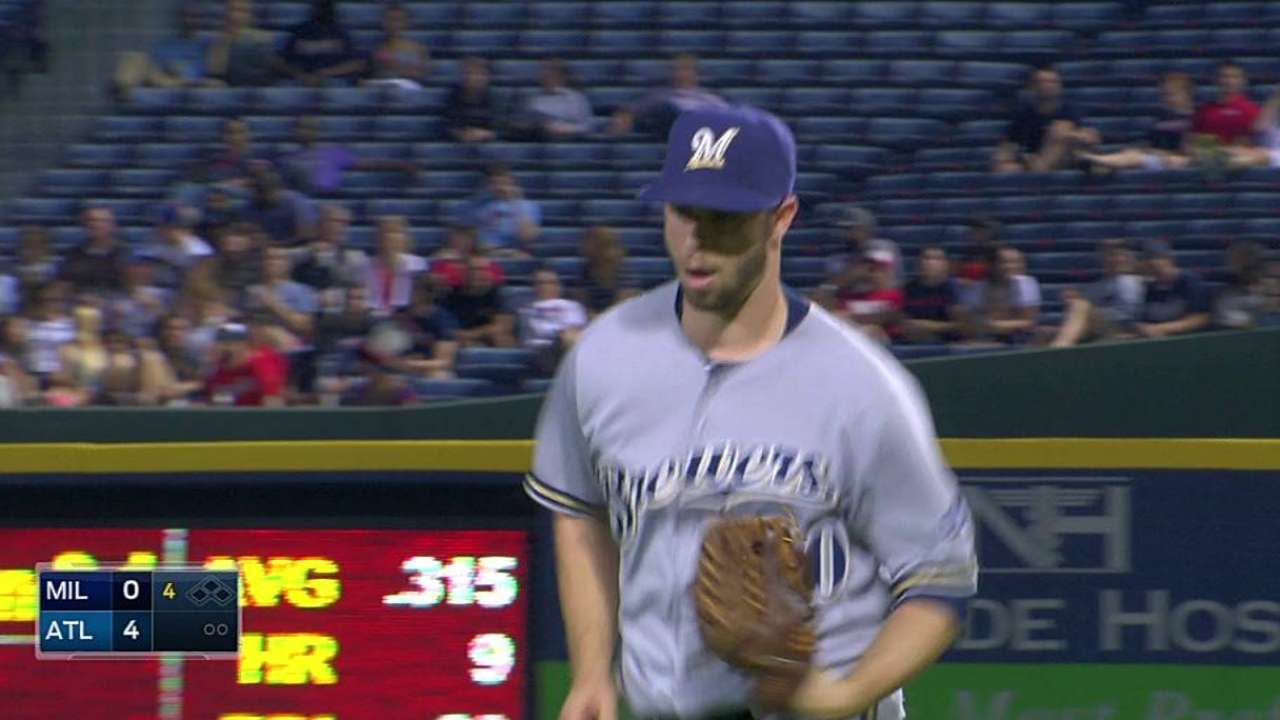 The problem wound up being the UCL, but instead of Tommy John surgery, Thornbug underwent a platelet-rich plasma injection and rested the joint.
"Right now I'm very optimistic and if it works out, I definitely feel very blessed for not having to go the other route," he told the Milwaukee Journal-Sentinel on Sunday. "We had time; that was the biggest thing. We gave it as much time as possible to heal. If we had started earlier, there's no doubt in my mind I would have had to have surgery."
The Brewers plan to go with Jonathan Broxton as the closer and left-hander Will Smith and right-handers Jeremy Jeffress and Brandon Kintzler as setup options. They are seeking to add at least one arm with closing experience.
A healthy Thornburg or Henderson would be a bonus.
"We know what they can do," manager Ron Roenicke said, "so if Henderson and Thornburg bounce back and can stay healthy, we know how important they were to a very good bullpen."
Adam McCalvy is a reporter for MLB.com. Read his blog, Brew Beat, and follow him on Twitter at @AdamMcCalvy. This story was not subject to the approval of Major League Baseball or its clubs.