Torii returns to open arms at TwinsFest
Popular outfielder commands long autograph lines, admiration from fans
MINNEAPOLIS -- For Torii Hunter, it felt like he never left.
Hunter, who signed a one-year deal worth $10.5 million this offseason to rejoin the Twins after leaving Minnesota following the 2007 season, was perhaps the most popular player at TwinsFest this weekend, as he commanded long lines for his autograph and had his name chanted by fans as he walked from each event to the next.
"It's amazing just to see the love," Hunter said. "I didn't understand it was still like this. I went away seven years ago and came back and it still feels the same. So I'm thankful. I know the lines were long for autographs. So it's a great feeling."
Hunter, 39, established himself as a fan favorite while playing with the Twins from 1997-2007 before playing five seasons with the Angels and two with the Tigers. He made the postseason twice with Los Angeles and twice with Detroit, and he said he wouldn't have signed with Minnesota if he didn't believe the club was heading in the right direction after struggling for the last four years.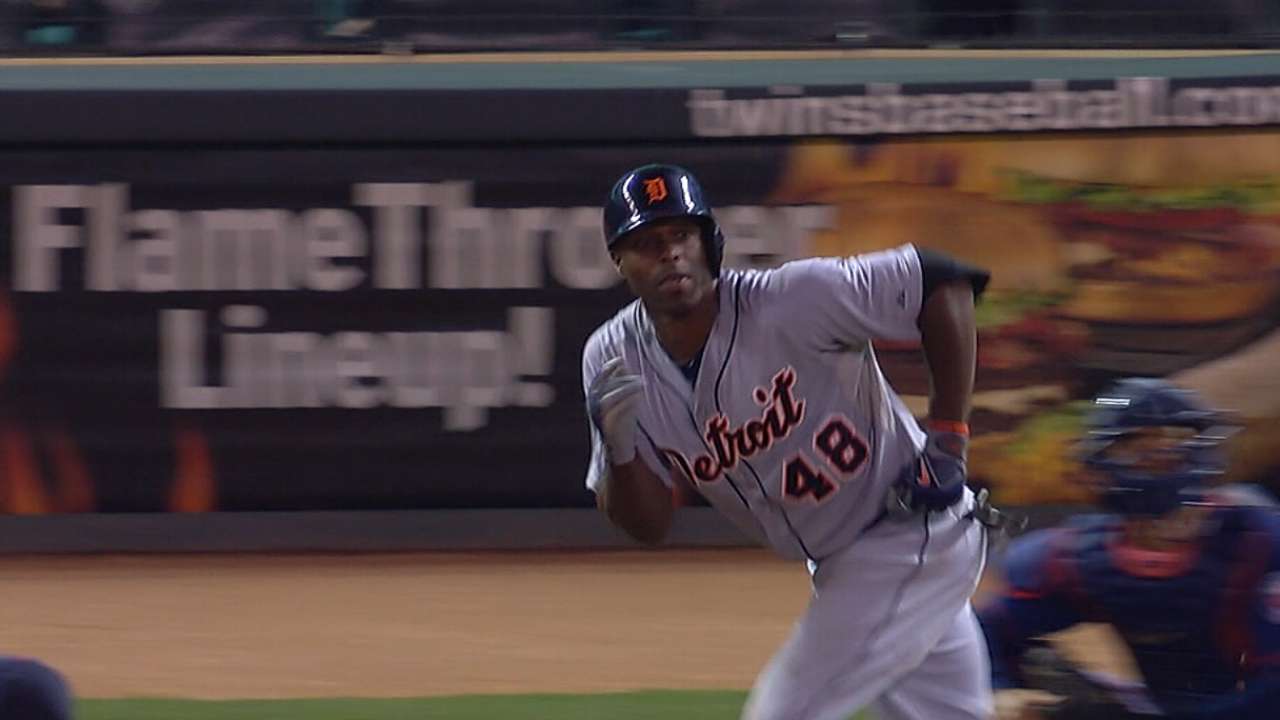 Hunter pointed to Minnesota's 10-9 record against Detroit last year as a sign of progress, as the Twins averaged 6.26 runs per game in those 19 contests.
"One reason I'm here is because the way this team played in September against the Tigers," Hunter said. "They scored 20 runs off us and beat us down. I think we were like a game and a half out, and we came here looking to sweep and they put it on us. So I definitely think all these guys have all the potential in the world. So I'm excited to be a part of it and be able to impose something more than the physical stuff with the mental side of the game, which is 70 percent of baseball."
Hunter said he had the chance to meet with several of his new teammates at TwinsFest, and he is looking forward to getting to know young center fielders Aaron Hicks and Byron Buxton better. Hunter is known as a leader, and he is excited about helping change the clubhouse culture in Spring Training.
"I try to reach out to guys and get a chance to know everybody," Hunter said. "But you can't just go up to guys and say, 'Hey, do it this way.' You have to build a relationship up so they'll listen to you. And that's what Spring Training is for."
Twins first baseman Joe Mauer, who played with Hunter from 2004-07, has seen Hunter's leadership abilities firsthand and knows what he'll bring to the club in '15.
"You need guys that know how to play the game the right way and know how to go about their business the right way," Mauer said. "This group of young guys that we have coming up, they're very talented and they're hungry. So to learn from a guy like Torii, to learn from a guy like [Ervin] Santana, that's pretty good."
Rhett Bollinger is a reporter for MLB.com. Read his blog, Bollinger Beat, and follow him on Twitter @RhettBollinger. This story was not subject to the approval of Major League Baseball or its clubs.