Milone out to prove himself to Twins' faithful
With neck issue resolved, left-hander ready to compete for rotation spot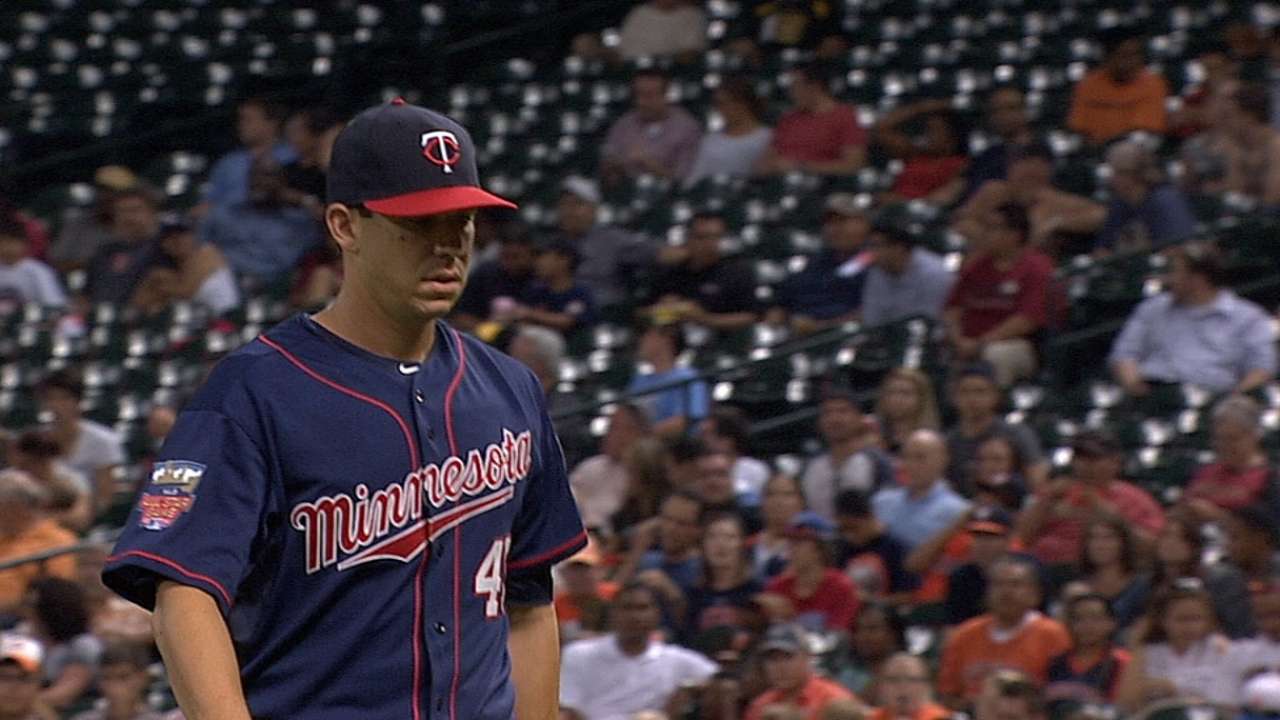 MINNEAPOLIS -- After the 2014 season came to an end, Tommy Milone figured the inflammation in his neck that plagued him while with the Twins would quickly subside.
But even after receiving a cortisone shot in his neck after the season, Milone still felt stiffness and couldn't pinpoint why. So he went and saw a specialist in Beverly Hills, Calif., who found a small tumor behind his neck that was causing the issue.
Luckily for Milone, testing revealed it was benign and not malignant. But it still required surgery on Dec. 4, which helped relieve the issue. The southpaw was back throwing just 16 days later, which allowed him to start his throwing program on his usual schedule to get ready for the season. So while Milone is happy he's finally healthy, he admitted it was a scary process hearing he had a tumor in his neck.
"It's not anything anyone would've expected. I didn't expect that," Milone said. "I thought it was just a pinched nerve or something in there causing pain. But it ended up being a minor outpatient surgery, and they were able to clean it out and it's not an issue anymore."
Milone, who turns 28 on Feb. 16, pitched well with the A's last season, posting a 3.55 ERA in 16 starts. But he struggled after being traded to the Twins on July 31 for outfielder Sam Fuld, compiling a 7.06 ERA in six appearances -- including five starts -- with Minnesota. So while Milone didn't want to make excuses for his subpar showing with the Twins, his neck didn't really start to bother him until later in the season. His performance simply didn't match up to his track record of having a career 3.98 ERA in four years in the Majors.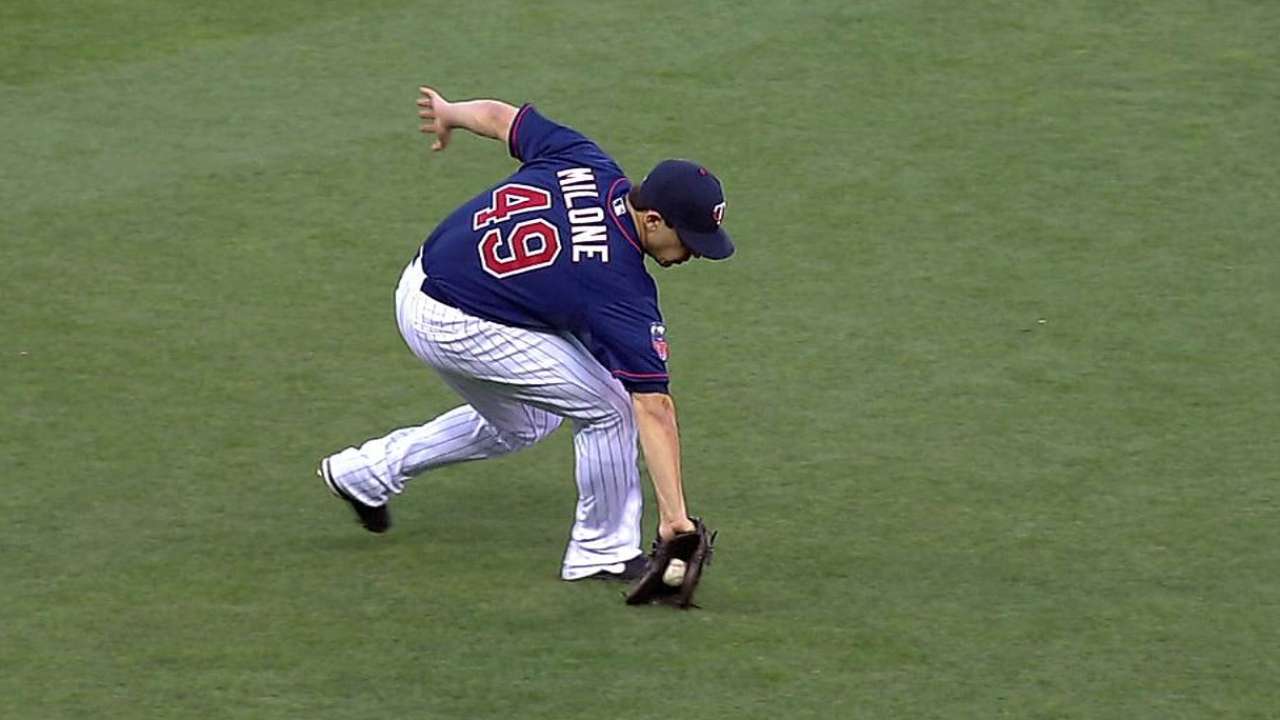 "I don't like making excuses, but throughout the year I felt it but was able to get through it while with the A's," Milone said. "But over here, it was just a multitude of different things. I was trying to do too much to try to be the guy they want me to be and what I want to be. So I might've put added pressure on myself. But now it's a new year and I can start fresh."
Milone, who avoided arbitration with a one-year deal worth $2.775 million last week, said he's excited to get the chance to compete for a spot in the rotation in 2015 and prove to Twins fans that he's much better than the version they saw last season. He will compete for the fifth spot in the rotation with several candidates such as Mike Pelfrey, Trevor May and Alex Meyer, and said his mentality won't change from previous Spring Trainings.
"I tell myself every year when I come to Spring Training, 'I'm here to win a job,'" said Milone. "I can't expect myself to just lie down and get a spot. There are a lot of guys competing for a spot. So I'm going to do my job and pitch how I pitch and see how it goes."
Rhett Bollinger is a reporter for MLB.com. Read his blog, Bollinger Beat, and follow him on Twitter @RhettBollinger. This story was not subject to the approval of Major League Baseball or its clubs.