Flowers: 'My job to lose' behind plate for White Sox
Catching depth not an issue for confident 29-year-old backstop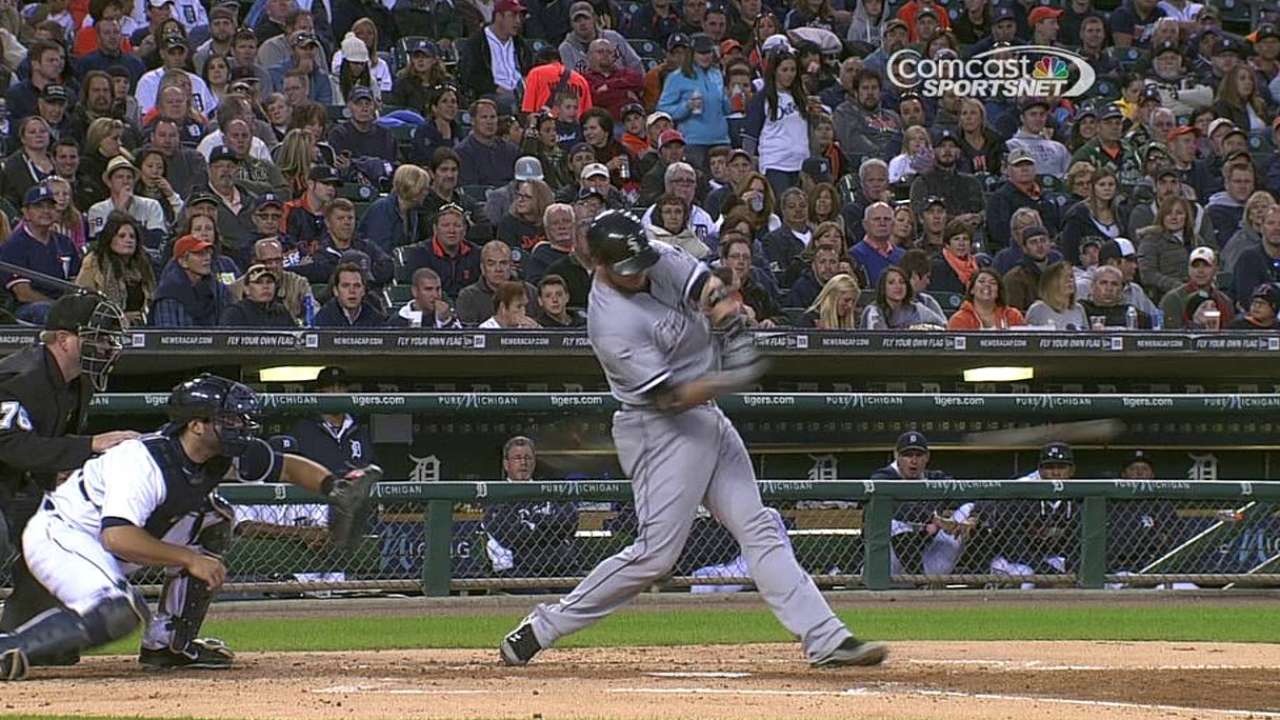 CHICAGO -- With all due respect to Geovany Soto, who has proven to be a more than capable everyday player behind the plate when healthy, Tyler Flowers doesn't plan on giving up his starting job as the White Sox catcher.
Flowers made that statement, supported by pure confidence and an eagerness to be pushed by the competition beginning when pitchers and catchers report to Spring Training on Feb. 17, during this weekend's SoxFest festivities.
"I really don't think there's much of a question going in there," Flowers told MLB.com. "I would definitely say it's my job to lose. Barring an injury, there's really no doubt I'll be the guy catching Opening Day."
Over 127 games last season, Flowers hit .241 with 15 homers and 50 RBIs. He batted .354 in April, .269 in July and .268 in September, with nine of his home runs coming over the season's final two months. But he hit .208 in May, .129 in June and .213 in August.
Pitchers have enjoyed throwing to Flowers, who turned 29 on Saturday, with new hurlers such as Zach Duke speaking of how Flowers already engaged them on specific repertoire and how they throw and prepare. Soto, who turned 32 on Tuesday and came to the White Sox via a Minor League deal, has not had more than 200 plate appearances in a season since 2012.
Joining George Kottaras, Rob Brantly, Adrian Nieto and young prospect Kevan Smith, Soto is part of important depth behind Flowers -- even if they don't figure to challenge for his starting job at the outset.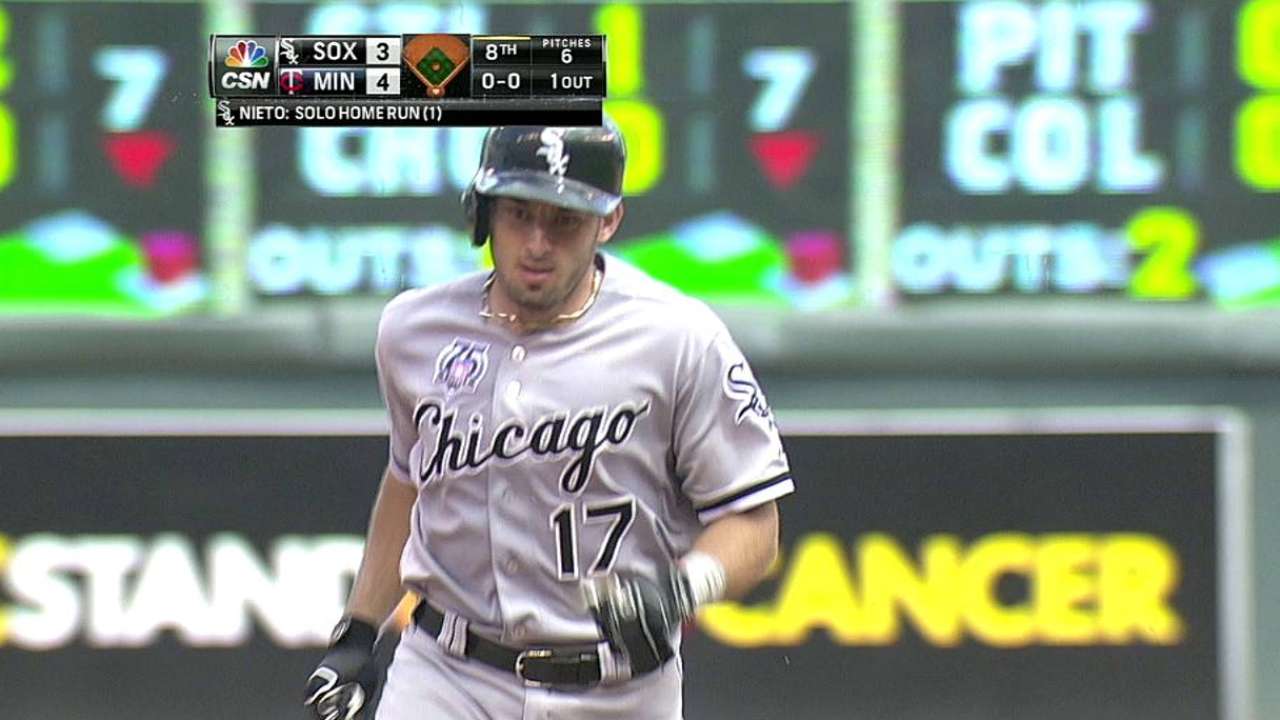 "At this point, there's no reason to move off of that," said White Sox general manager Rick Hahn of Flowers as a starter. "Competition is good. It brings out the best in people. And if someone comes in and fights for that job and earns it, I'm sure we'll be flexible. But certainly, we view Tyler as the starter.
"It's important to us to try to build up some catching options, catching depth, which isn't always the easiest thing to do. We have a nice variety of different types of guys, whether it's a veteran-type like Soto ... . Kottaras is a veteran, but a left-handed hitter who really could complement Flowers potentially, and obviously some younger guys in Brantly and Nieto, each of whom has options left and conceivably could be fits on a longer-term basis. But we wanted to make sure we were going into Glendale, [Ariz.], with a little bit of depth and some choices to make."
Nieto jumped from the Carolina League to the White Sox last year as a Rule 5 Draft pick, but he could benefit from a full year of Triple-A experience. A more experienced backup could mean more breaks for Flowers, who was fourth in the American League with 1,052 innings caught in 2014.
But the White Sox starter is not looking for a work reduction.
"If anything, I try to convince [manager] Robin [Ventura] of this at times: I want to rest less and play more," said Flowers, who feels as if he had a better second half than first half overall in 2014. "Keep putting the bug in Robin's ear that I'm good to go. Don't be afraid to put me in there tomorrow, day game after night game, or whatever."
Scott Merkin is a reporter for MLB.com. Read his blog, Merk's Works, and follow him on Twitter @scottmerkin. This story was not subject to the approval of Major League Baseball or its clubs.