Grace mourns Banks, remembers his genuine kindness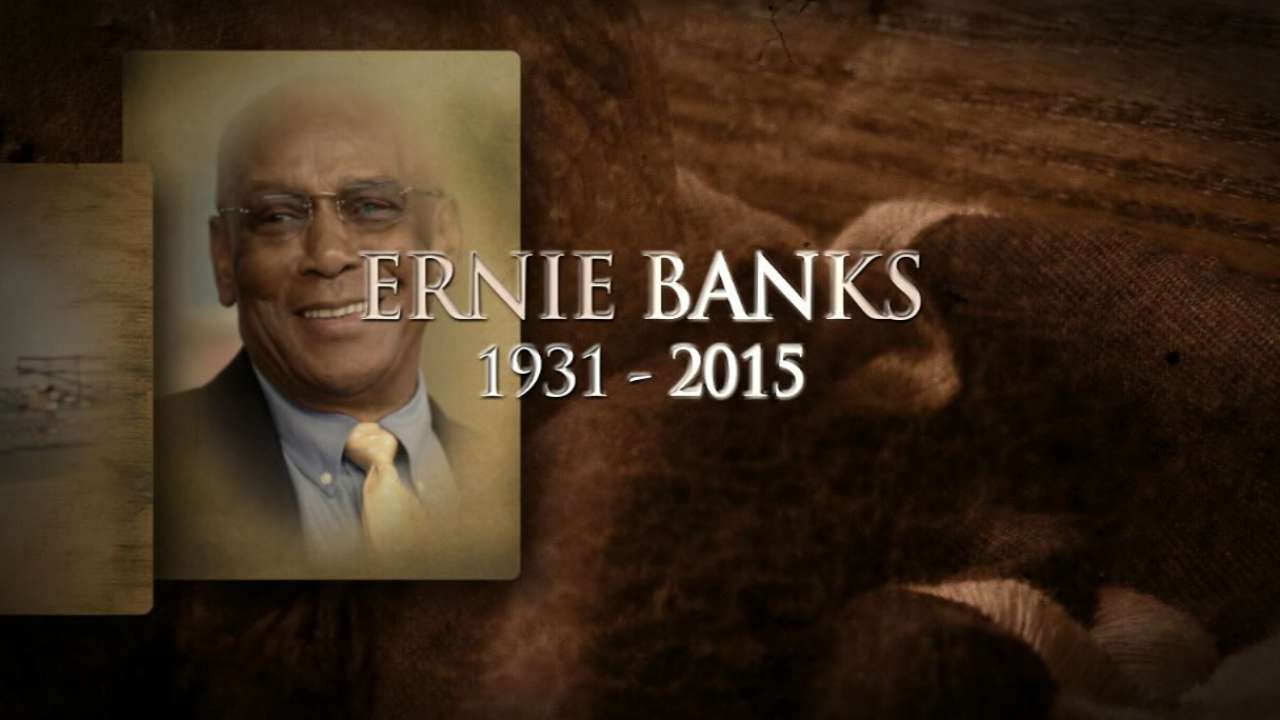 PHOENIX -- During his 13 years playing for the Cubs, Mark Grace got to know Hall of Famer Ernie Banks, but it was the first time that he met Banks that stands out.
For Grace, it seemed that Banks, who passed away Friday night at the age of 83, was simply too good to be true.
"Honestly, when I first met him, I was like, 'This guy is a fraud, because nobody is this positive, nobody is this outgoing and nice and wonderful,'" said Grace. "He was like no human being that I'd ever met before. He was the guy who never had a bad day in his life."
It didn't take long for Grace to realize that Banks was as genuine as they get.
"Then you're around him the next time and the next time and he's the same, and it's unbelievable," Grace said. "What a wonderful, outgoing, terrific man. He was a Hall of Famer who didn't act like one. He always had time for others, always asked about you. Never talked about himself. Just always was interested in you. What you were doing, what you had to say, it was important to him."
Banks spent his entire 19-year career with the Cubs, hitting 512 homers and driving in 1,636 runs, but he was beloved in Chicago and the rest of baseball even more for his positive attitude, captured in his trademark saying, "Let's play two!"
"Whether you were another baseball player, or a famous actor, or a reporter, or whatever it was that you did, he was interested in your life," Grace said. "He was the guy that in his playing days with the Cubs, if they were on the bus, he always sat right behind the bus driver and talked to him all the way to the airport or wherever they were going. If it was a two-hour bus ride from Philadelphia to New York, that bus driver was getting his attention the whole way. It was because he genuinely cared about that bus driver. He wanted to know all about that bus driver and all about his life and all about his children, because he genuinely cared about people."
Whereas he once wondered if Banks was indeed for real, Grace now knows that he was one of a kind.
"The old saying is they broke the mold with him," Grace said. "I can't ever see someone like Ernie Banks coming down the pike anytime soon. A good man, an awesome man. He was fun to get to know."
Steve Gilbert is a reporter for MLB.com. Read his blog, Inside the D-backs, and follow him on Twitter @SteveGilbertMLB. This story was not subject to the approval of Major League Baseball or its clubs.