Twin goals: Buxton, Sano striving to debut in '15
Minnesota's top prospects looking to bounce back after injury-filled season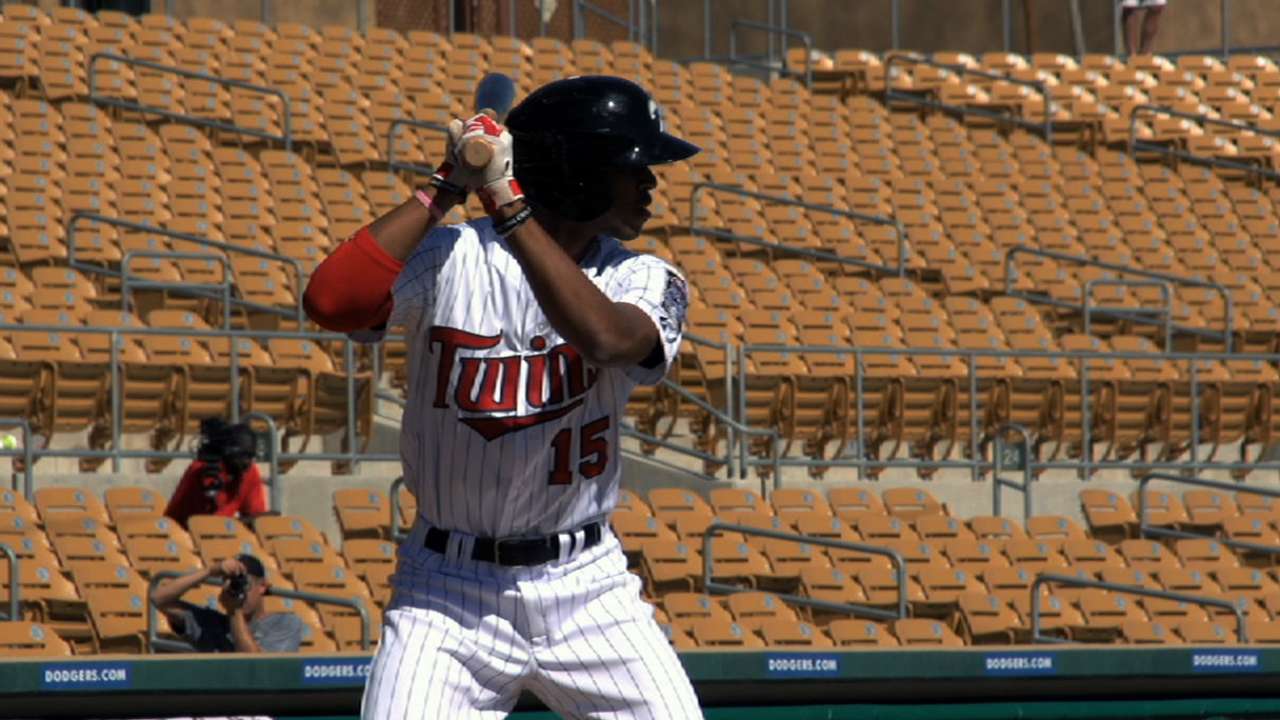 MINNEAPOLIS -- When top prospects Byron Buxton and Miguel Sano made their TwinsFest debuts last year, there was some hope the highly touted duo could potentially make their Major League debuts in 2014.
But it wasn't to be, as Sano suffered a torn ulnar collateral ligament in his right elbow that required Tommy John surgery on March 12 and kept him out for the season, while Buxton's season was marred by several injuries, including a sprained left wrist, a concussion and broken finger that limited him to just 31 games in the Minor Leagues and 13 games in the Arizona Fall League.
Both players, however, are healthy now and Twins general manager Terry Ryan said he could envision a scenario in which both players make their debuts this season even though they're both likely to start the year at Double-A Chattanooga.
"That would be a realistic point of view from my vantage point," Ryan said. "They're both very talented, and if they have the type of years that you would hope with their type of skill set, there's no reason not to say, 'Oh, they have a chance this year.' So yeah, they do."
Buxton, ranked as the No. 1 overall prospect by MLB.com, said he was cleared for full workouts two weeks ago after undergoing surgery in late October to repair his broken left middle finger. The center fielder said he was still able to stay in shape throughout the offseason with plenty of running and that he'll be ready to go for Spring Training when position players report on Feb. 27.
Buxton said his main goal is to stay healthy this year, as he believes the injuries from last year were just flukes and that he wants to try to contribute to the Twins in '15. He said he's at 185 pounds but wants to put on some more weight now that he's able to start weightlifting.
"That's a big goal of mine," Buxton said of making his MLB debut this year. "Just know I've got to work hard and try to do what I need to do to make myself get up there."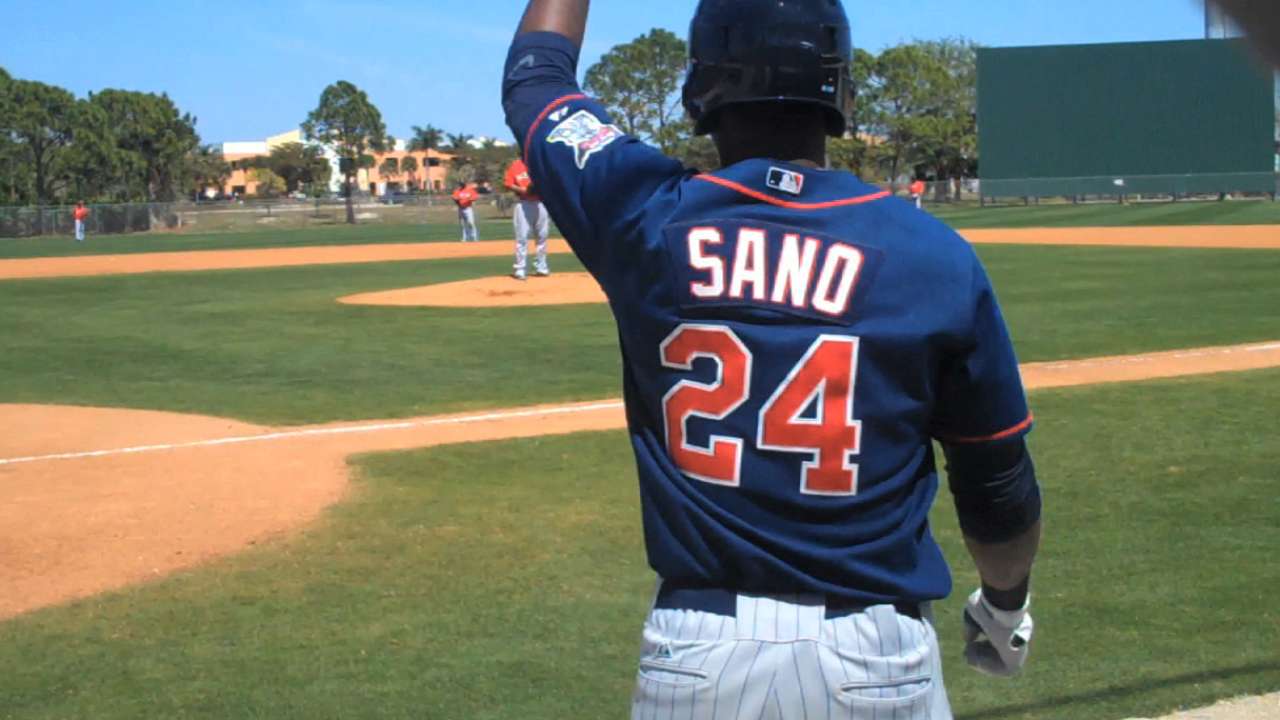 Sano, the No. 7 overall prospect according to MLB.com, said his rehab has been going well and that his elbow feels fine now. He's been throwing every day in the Dominican Republic without any issues and was able to start swinging a bat in August. He'd like to drop about 10 pounds from his frame, but said he believes he still can stick at third base.
He was held out of winter ball in his native Dominican Republic for precautionary reasons, but said he wants to be an impact player with the Twins in '15. He acknowledged it's ultimately up to the front office to call him up, but that he can envision himself in the same lineup with Buxton as leadoff hitter.
"My goal this year is to be in the middle of the lineup," said Sano, whose English has noticeably improved. "But right now, I need to be healthy."
Rhett Bollinger is a reporter for MLB.com. Read his blog, Bollinger Beat, and follow him on Twitter @RhettBollinger. This story was not subject to the approval of Major League Baseball or its clubs.