Out of options, Kozma, Freeman could stick in St. Louis
Cards can't send infielder, reliever to Minors without risking losing them on waivers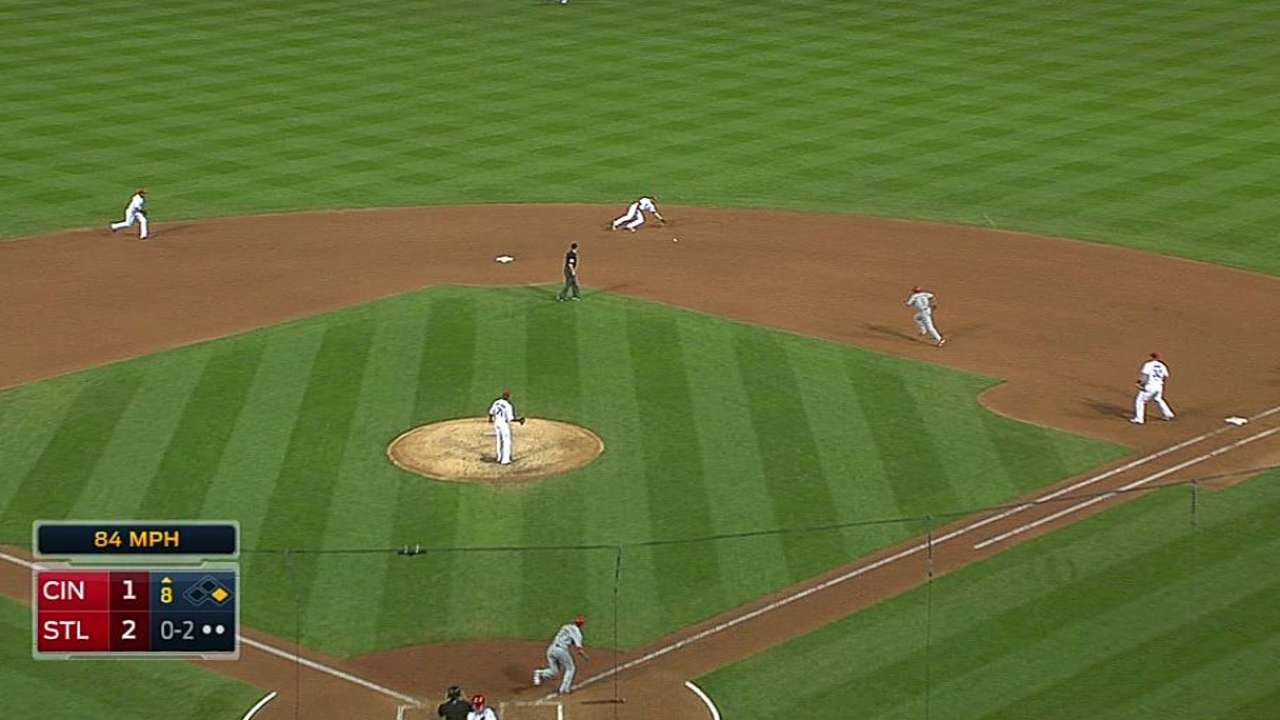 ST. LOUIS -- For the first time in several seasons, the Cardinals will open Spring Training with the added roster complexity of having players out of Minor League options. In this case, there will be two, Sam Freeman and Pete Kozma, neither of whom will enter Spring Training with assurances of a place on the Major League roster.
Their being without options, however, could help their cases.
"Understanding roster management may take a greater role in what our club looks like at the end of March than maybe normal," acknowledged general manager John Mozeliak.
Any player who has used all three of his options years cannot be sent back to the Minors without first having to clear waivers. Exposing a player on waivers gives each of the 29 other clubs the opportunity to claim him. Therefore, leaving Kozma and/or Freeman off the Opening Day roster would put the organization at risk of losing them.
"I'm not going to assume anything," said Kozma, when asked if this could boost his chances of a big league roster spot. "I'm going to go in and try to work my butt off and try to make the team in St. Louis first. If something else happens, so be it. We'll have to see what happens."
Kozma's final option was used in 2014, when he made 117 appearances for the Triple-A Memphis club coming off a season in which he was the Cardinals' starting shortstop. A lack of offensive productivity lost him that job to Jhonny Peralta, but Kozma will be one of several utility infielders vying for an open bench spot on this year's Major League roster.
His competition will include two newcomers -- Ty Kelly and Dean Anna -- as well as Greg Garcia. Kozma is arguably the best defensive shortstop the organization has who is Major League ready, and that could make him an asset. Kelly, Anna and Garcia could all be sent to the Minors without having to go through the waiver process.
"They drafted me for a reason," Kozma said of the Cardinals. "They've kept me since 2007. They haven't shown they want to get rid of me. It's a good place to be."
Freeman has never been on a Major League Opening Day roster, but he has made 81 relief appearances for the Cardinals over the last three seasons. Forty-four of those came last season, as Freeman posted a 2.61 ERA over 38 Major League innings. He had 35 strikeouts but also 19 walks.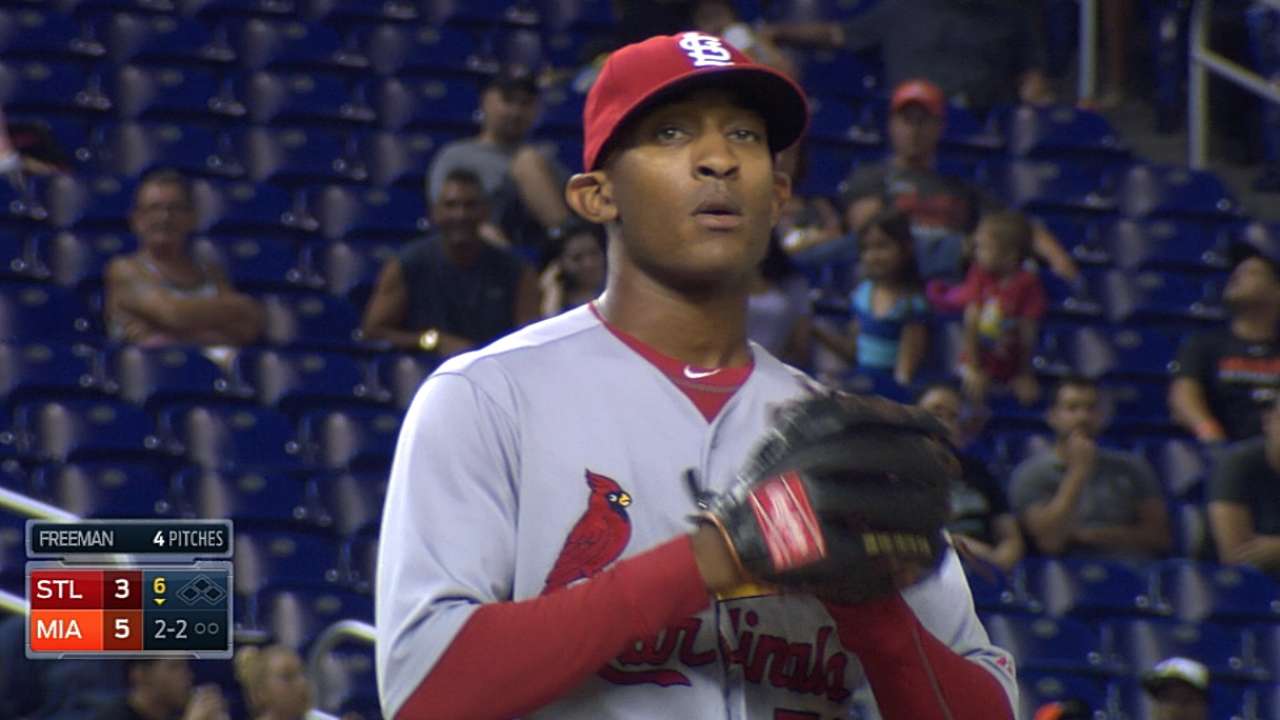 "That goes along with the consistency," Freeman said. "There were points of the season where it was where I wanted it to be, and then there were points where [command] vanished a little bit."
Freeman sits as one of four lefties looking for a place in the Cardinals' bullpen. However, Kevin Siegrist still has to prove his health and Marco Gonzales could stick as a starter. A strong spring coupled with his out-of-options status could assist Freeman in breaking camp with the club for the first time.
Jenifer Langosch is a reporter for MLB.com. Read her blog, By Gosh, It's Langosch, and follow her on Twitter @LangoschMLB. This story was not subject to the approval of Major League Baseball or its clubs.