MLB Network: Tulo best of best at shortstop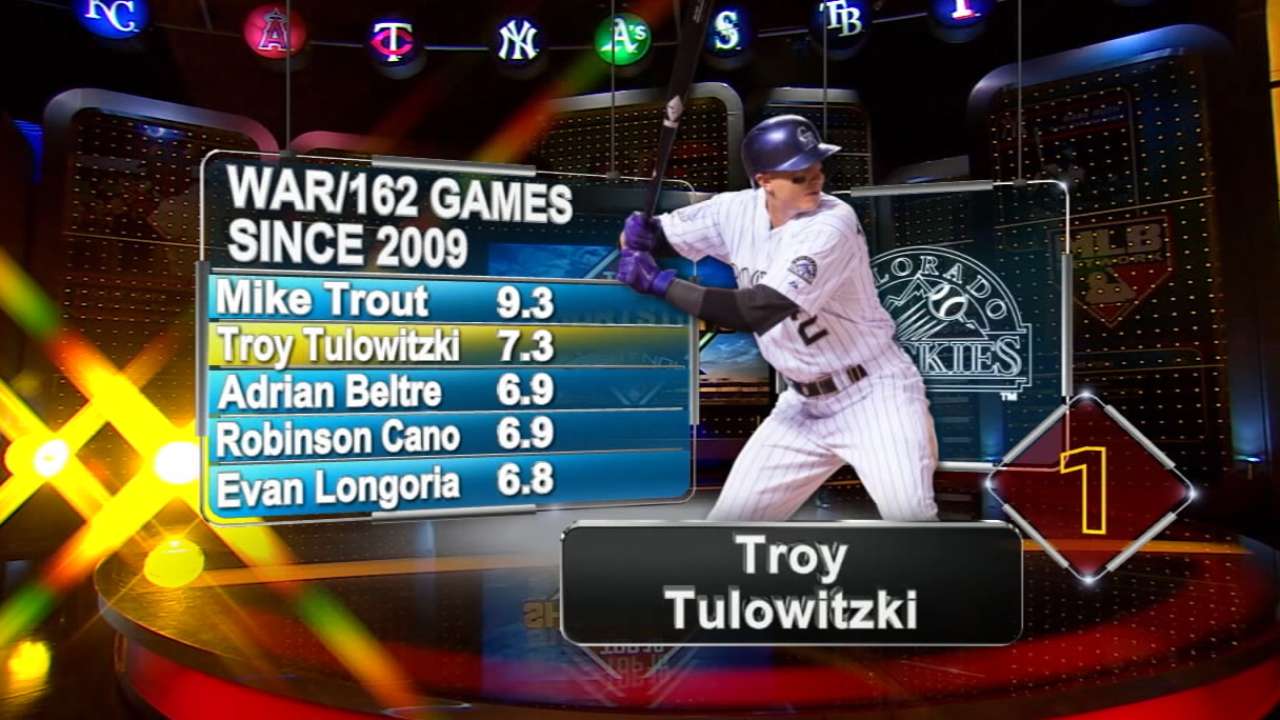 With Spring Training just around the corner, MLB Network is surveying the top 10 players at each position. And at shortstop, there's little debating as to who holds down the No. 1 spot, when healthy.
Troy Tulowitzki earned this offseason's mantle as the best shortstop in the game, according to the Network, as well as being at the top of the personal lists of hosts Brian Kenny and Bill Ripken.
"If he was able to stay on the field [for] 150 games, he would probably be argued [as] the best player in the game, along with Mike Trout," Ripken said. "He's that good at shortstop."
Tulowitzki hit a career-best .340/.432/.603 but played in just 91 games last season. He was shut down in August after surgery to repair the labrum in his left hip.
"He's in a class by himself at this position when on the field," Kenny added. "His numbers were staggering."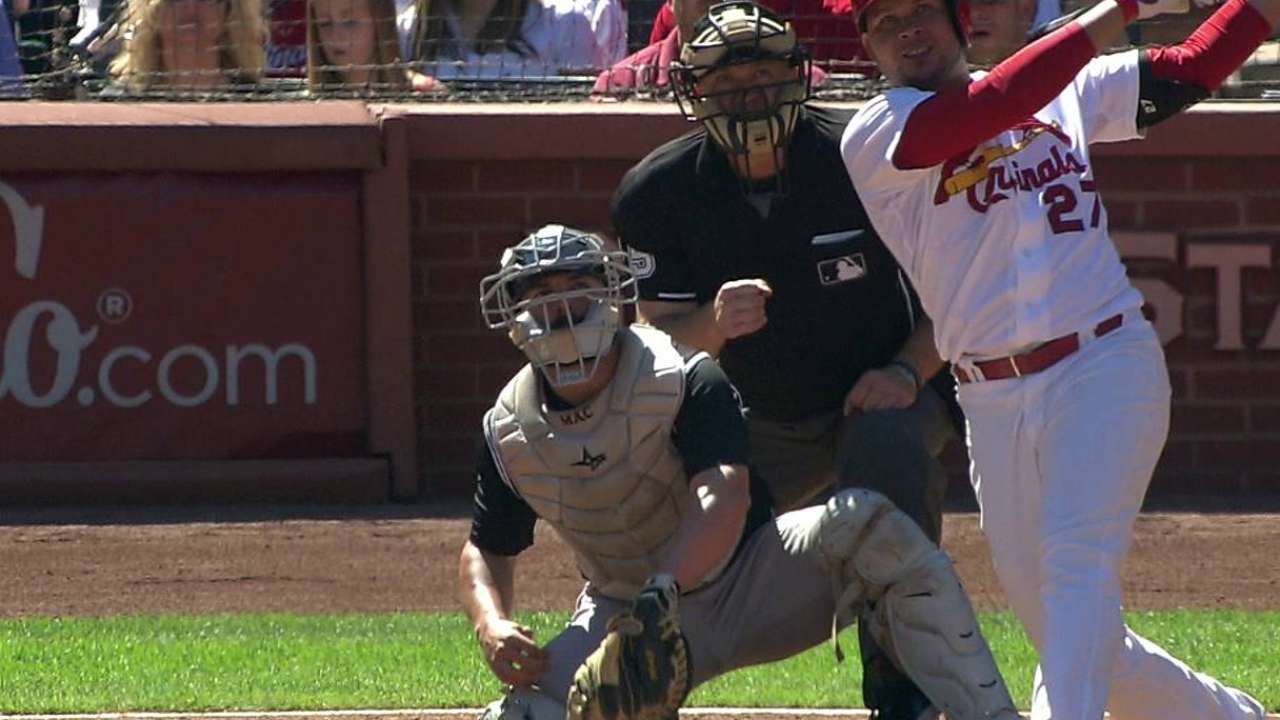 Behind Tulowitzki is a name that might surprise some -- Jhonny Peralta, 32, who will be entering his 13th year in the Majors. But he led all Major League shortstops in WAR with a 5.8 in 2014, his first season with the Cardinals. Ranked third is the Nationals' Ian Desmond, whom Ripken touted as a "budding superstar." Desmond has hit at least 20 homers in each of the past three seasons and drove in a career-best 91 runs last year.
"I think this guy is going to be a 30 [home run] guy for years to come," Ripken said. "Not just once, but a couple times in there."
As far as who was left out of the Network's top 10, Kenny argued the case for Cubs shortstop Starlin Castro, who landed on both his and Ripken's list at nine and five, respectively.
"Three of the last four years he's slugged .430," Kenny said. "He's only going to be 25, so you don't have to be in love with the guy to say, 'Hey, he's hitting to the point where you have to have him in.'"
Here's how MLB Network broke down its top ten:
1. Tulowitzki
2. Peralta
3. Desmond
4. Jose Reyes
5. J.J. Hardy
6. Jordy Mercer
7. Erick Aybar
8. Alexei Ramirez
9. Jed Lowrie
10. Andrelton Simmons
Chad Thornburg is a reporter for MLB.com. This story was not subject to the approval of Major League Baseball or its clubs.